Hainan Airlines, you're doing air steward uniforms right! Uniform goals, in fact!
And the designer behind all this is Laurence Xu, well-known for fusing Oriental and Western elements in his design. These uniforms are the fifth generation created as part of Hainan Airlines' strategic vision of becoming one of the world's most prominent carriers. The design process began two years ago and during the design process, Hainan Airlines and Laurence Xu met and talked frequently, going through more than 1,000 design blueprints and trying out more than one hundred samples of garments and accessories.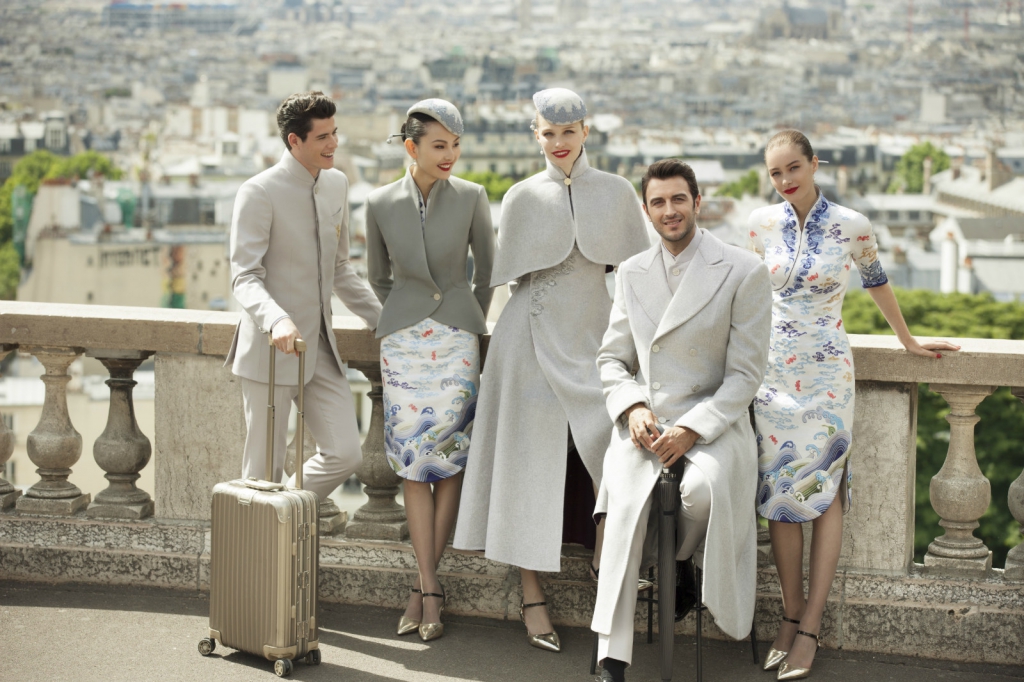 It got heads turning when it was finally revealed in Laurence Xu Haute Couture Show 2017 during Paris Couture Week Fall/Winter 2017. Combining elements of classical, time-honored Oriental aesthetics and the silhouette of a modern Western suit, the uniforms feature a collar overlaid with a pattern of auspicious clouds and a lower hem with a pattern alternating sea and mountains which contrasts with the collar's clouds and sky, drawing a comparison between a Hainan aircraft that has just taken off, and the roc, a mythical bird denoting strength, as it lifts into flight.
Don't you think their coats are similar to the ones from Beauxbatons Academy of Magic too?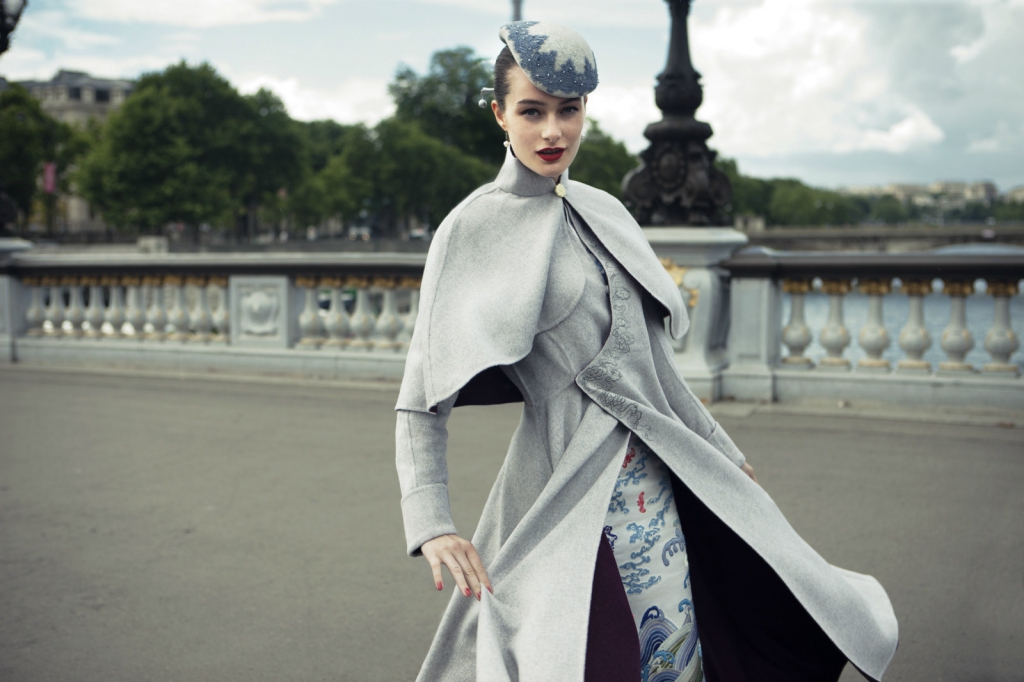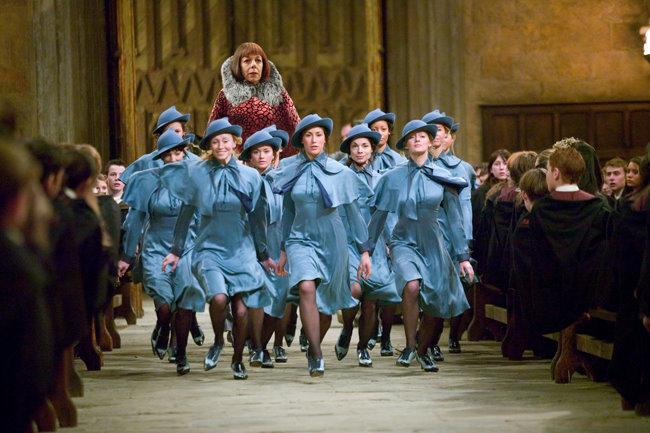 Maybe that's why we love it so much. It has a whimsical flair with its cape while staying true to its Oriental roots with the cheongsam style buttons.
Laurence maintains and adds a new twist to the previous generations' iconic elements – the Oriental art-inspired patterns and gray colour theme that have always been an essential part of the uniform's design.
We hope we'll be able to see the uniforms in person one day.
Head to Hainan Airlines website (www.hainanairlines.com) for more information.
Read Also: Scoot Marks Start of Long-Haul Operations with Maiden Flight to Athens
Source: Hainan Airlines Holding Co., LTD.