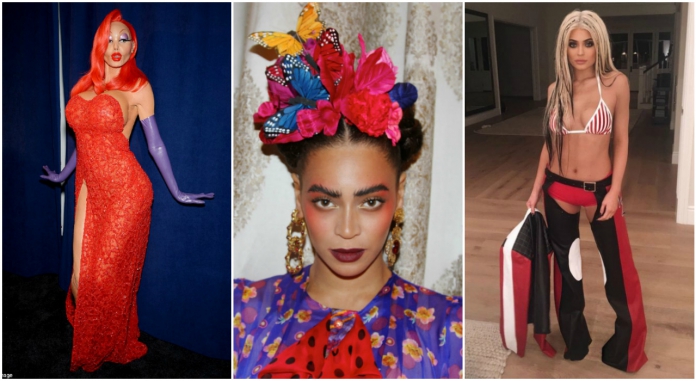 October is here and you know what that means…Halloween. Here's a roundup of some of the many amazingly epic Halloween costumes worn by your favourite stars.
1. Heidi Klum as Jessica Rabbit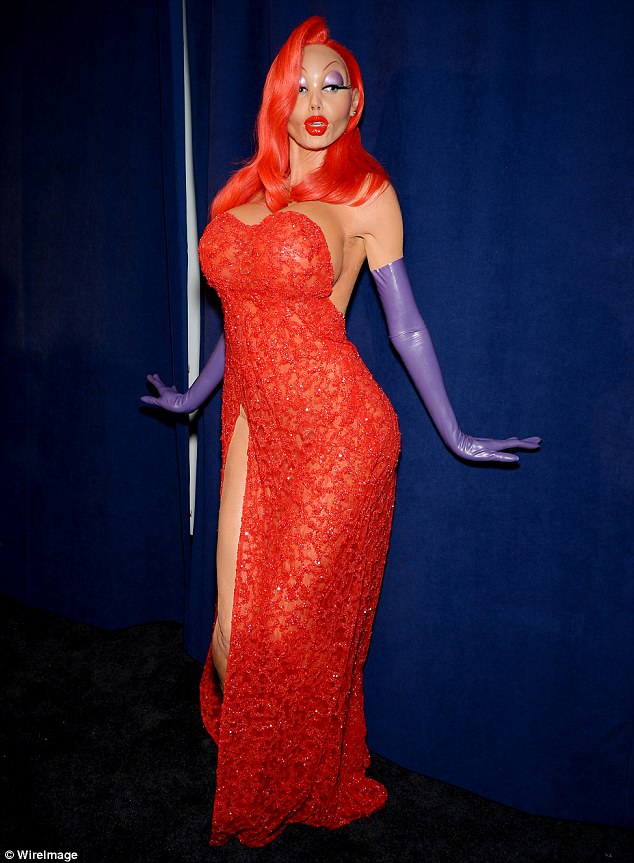 If there is a celebrity who you should keep an eye on when it comes to Halloween, it's definitely Heidi Klum. The supermodel never fail to impress every year with her outrageous costumes and spot on resemblance. Take this Jessica Rabbit costume for example, we can barely recognize her underneath all that rubber mask and prosthetic make-up.
2. Beyonce as Frida Kahlo

How could we ever forget that one time Beyonce transformed herself into Frida Kahlo, the infamous Mexican painter who's known for her self-portraits? From the colourful headpiece to the thick brows to the eccentric get-up, Beyonce slayed like she always does.
3. Kylie Jenner as Christina Aguilera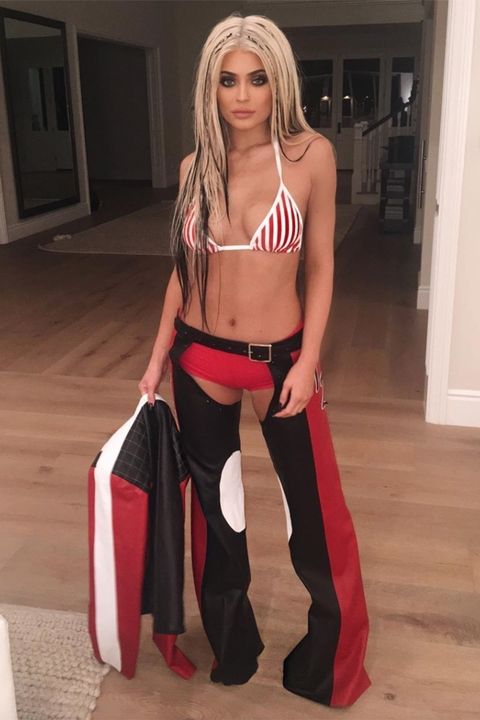 The 20-year-old reality star-cum-business mogul chose to get "Dirrty" as she channeled Christina Aguilera's music video look circa 2002. The striped bikini, the cut-out leather chaps, the black on blonde streaks and not to forget the piercings, Jenner's costume brought us back to a time when the highly provocative video made a huge buzz around the world.
4. Katy Perry as Mic Drop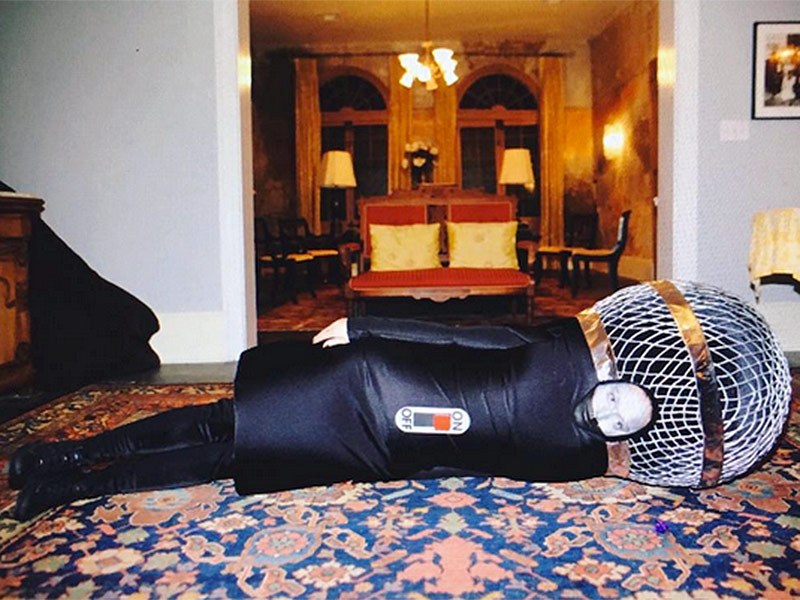 Two years back, Katy Perry decided to dress as a mic. Doesn't make much sense does it? Wait till you see the video she posted on her Instagram. Mic…drop…get it?
5. Vanessa Hudgens & Austin Butler as Mad Hatter & Alice (Alice In Wonderland)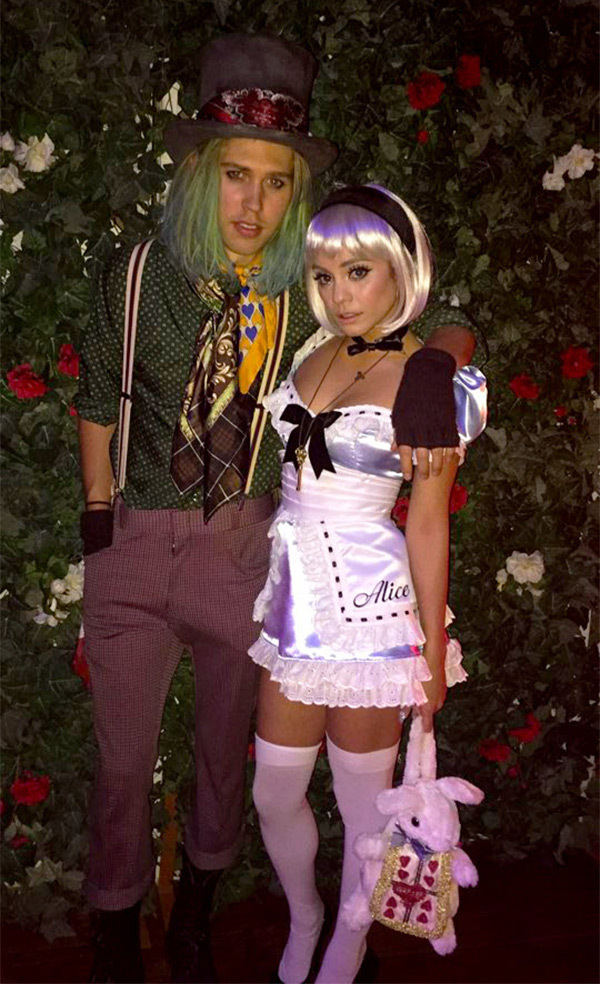 Vanessa Hudgens and her boyfriend Austin Butler looked cute together as Mad Hatter and Alice from the Disney classic "Alice In Wonderland". The High School Musical star sported a bob wig while Austin went for a green-blue deep dyed hairstyle.
6. Taylor Swift as a Pegacorn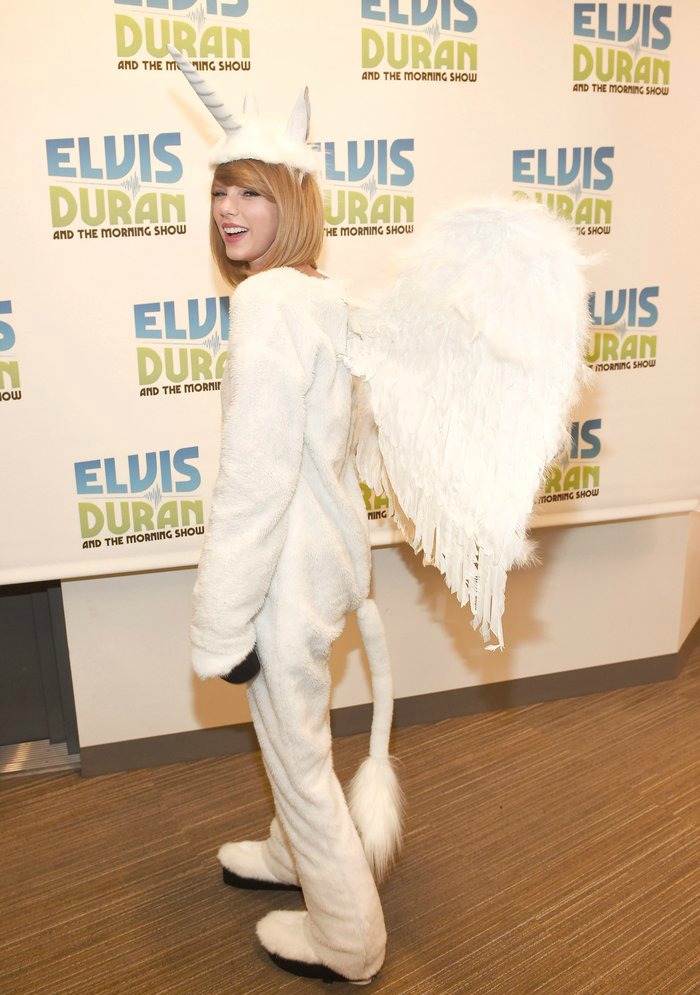 Taylor Swift brought the "pegacorn" to life as she donned a fluffy white onesie complete with a unicorn horn and a pair of wings during the press for her new album "1989" at the Elvis Duran Z100 Morning Show. Fans of the singer may remember the "pegacorn" as the drawing that Taylor's character made during an "Ew!" skit on The Tonight Show Starring Jimmy Fallon back in August 2014.
7. Joe Jonas as Chazz Michael Michaels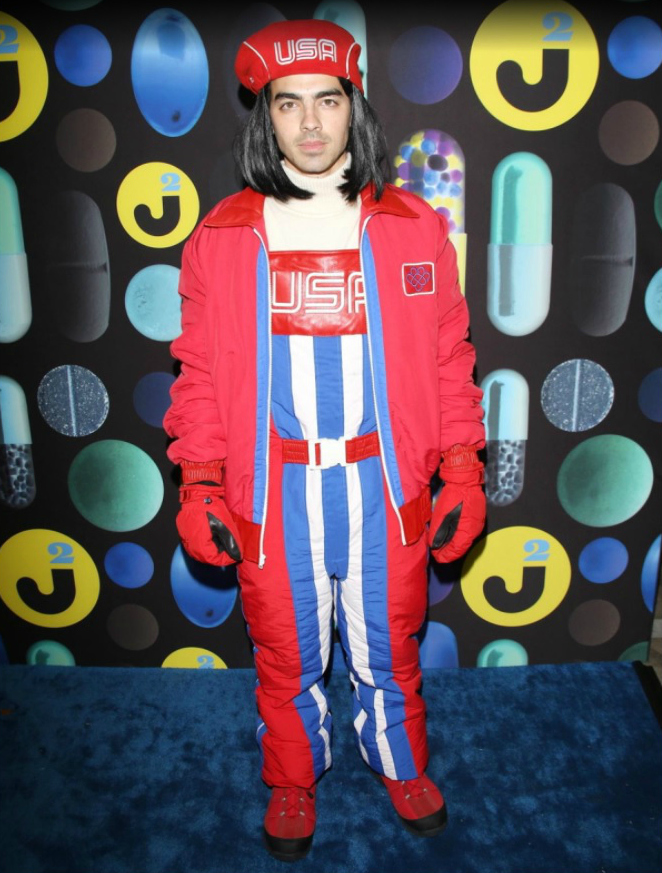 Joe Jonas recreated Will Ferrell's character from "Blades of Glory", Chazz Michael Michaels for Just Jared Halloween party in 2015. Glorious!
8. Rihanna as a Teenage Mutant Ninja Turtle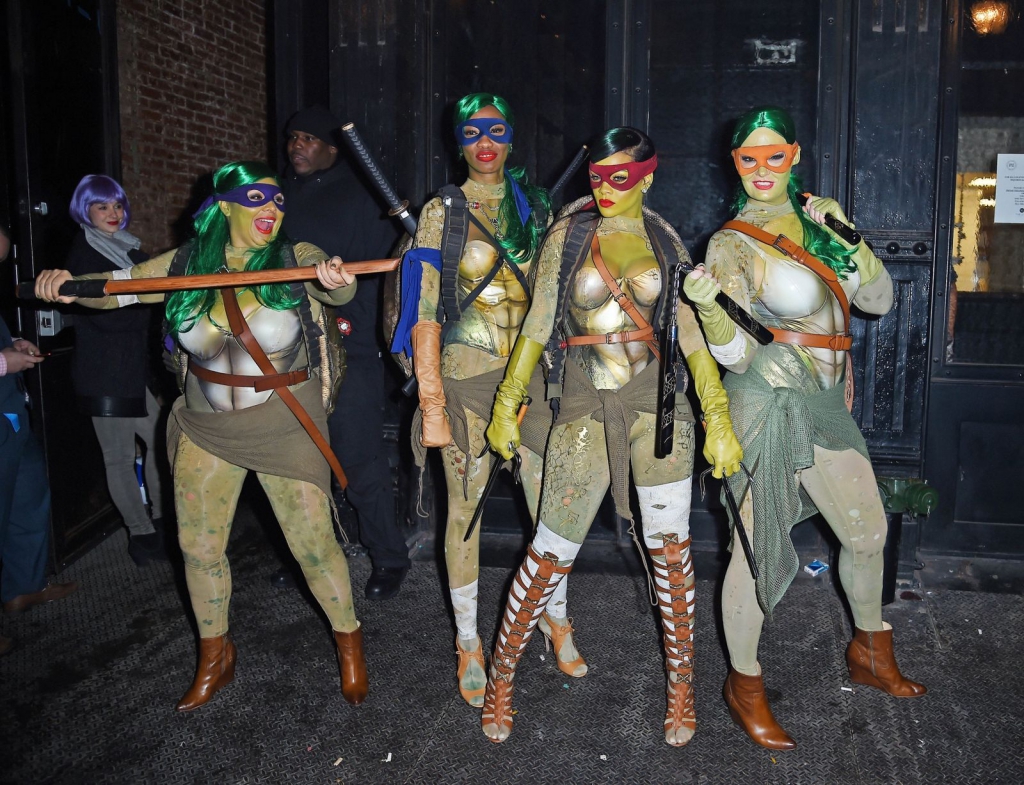 Rihanna and her pals went all out for Halloween 2014 dressed as the Teenage Mutant Ninja Turtles. Rocking a red eye mask, green gloves, thigh-high gladiator and Raphael's twin sai weapon, the singer made turtles looked bad ass sexy.
9. Cher as Cleopatra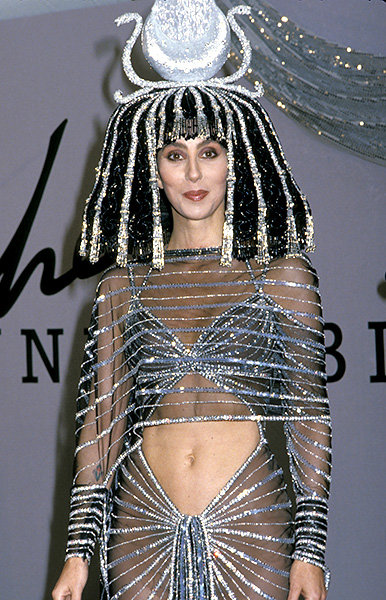 Cher slayed as Cleopatra at a 1988 Halloween Party. Can't say we're surprised. She is known for her iconic fashion, afterall.
10. Roberto Cavalli as Karl Lagerfeld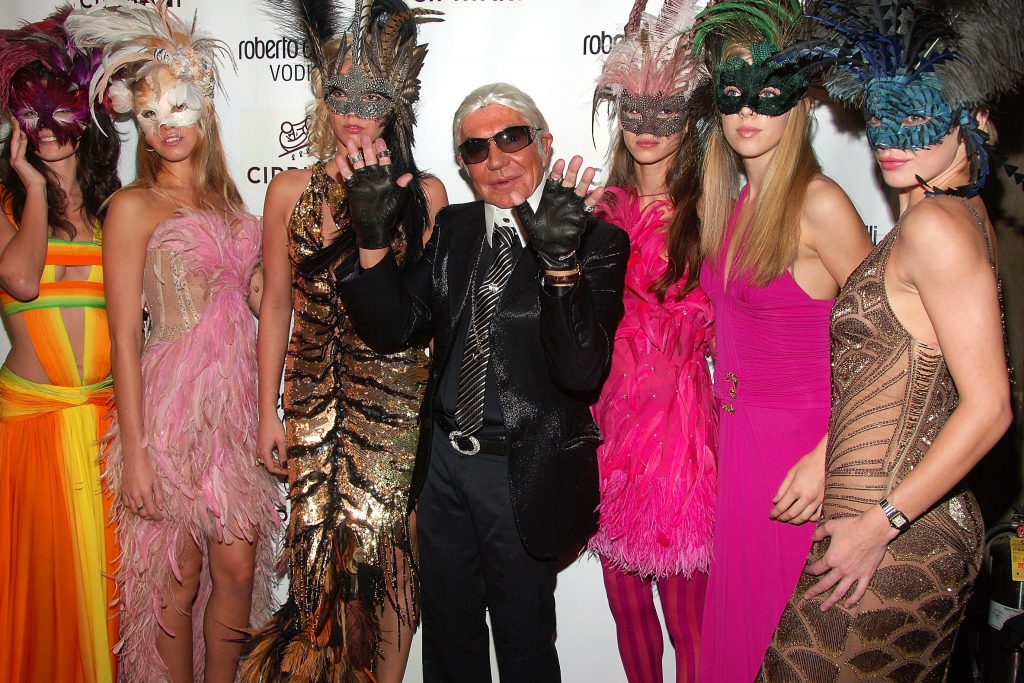 This is one for the fashion book. Roberto Cavalli dressed up as fellow designer Karl Lagerfeld in black and white ensemble, leather fingerless gloves and his trademark white hair.
Source: Getty Images, Flashgap, Getty / Kevin Mazur, Michael Tran/Filmmagic, Ron Galella/WireImage, Jackson Lee/Splash.
Read also: Our Favourite Celebrity Halloween Costumes Of 2016