In Chinese tradition, the phoenix or 'feng huang' is a symbol of summer and spiritual balance. The immortal bird's rare appearance heralds a golden age of joy, peace and prosperity.  Representing the element of fire, it rises from the ashes, alluding to the constant striving spirit.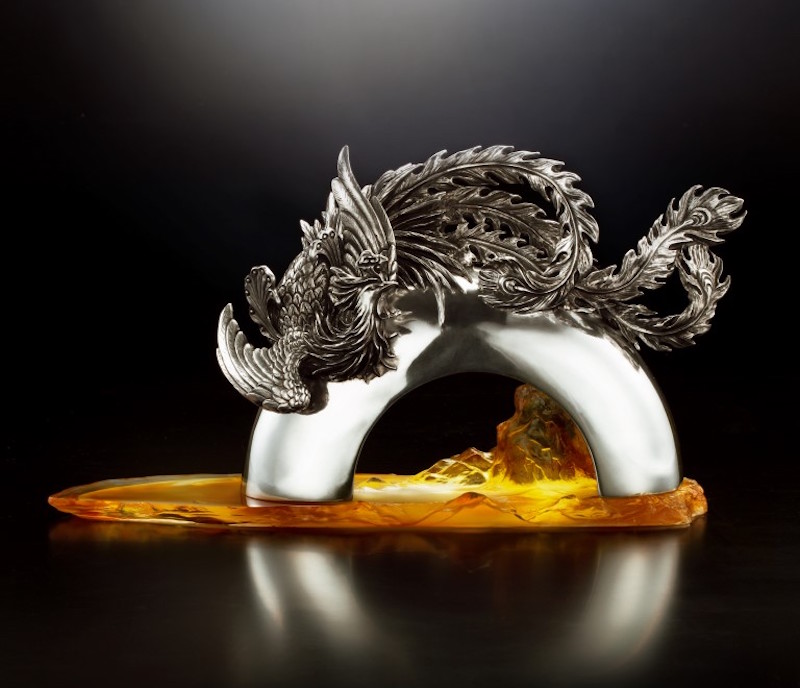 Bringing the deep rooted reverence for the phoenix to the fore, Royal Selangor has teamed up with Liuli Living, an extension of Taiwan's renowned Liuligongfang art glass studio to create The Phoenix Collection which depicts the mighty bird at rest on the mountains over earth.
The majestic beauty of the 'feng huang' is revealed in 2 unique pewter-glass editions. The first recreates the phoenix in lifelike detail, from the fine plumage to the feathery crest on its head, in the form of a pewter sculpture resting over vivid amber coloured art glass mountains. The second boldly juxtaposes a fiery hued art glass phoenix with the cool colours of delicately rendered pewter peaks. Each edition is limited to 100 pieces.
The Phoenix Collection is available at any Royal Selangor retail store, authorised dealers and online at royalselangor.com.
Read also: Celebrating Prosperity and Success in the coming Chinese New Year with Royal Selangor