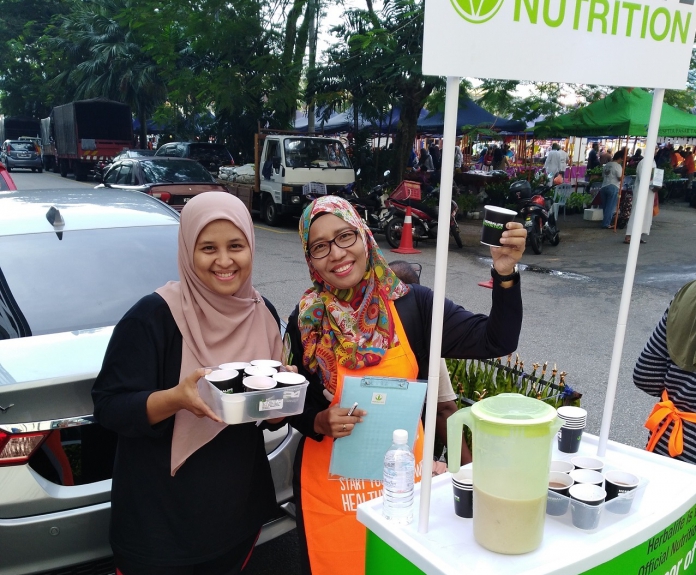 Herbalife Nutrition recently mobilized 1,134 people aka Herbalife Nutrition Breakfast Troopers (Troopers) at 185 locations across Malaysia to promote the concept of healthy breakfast.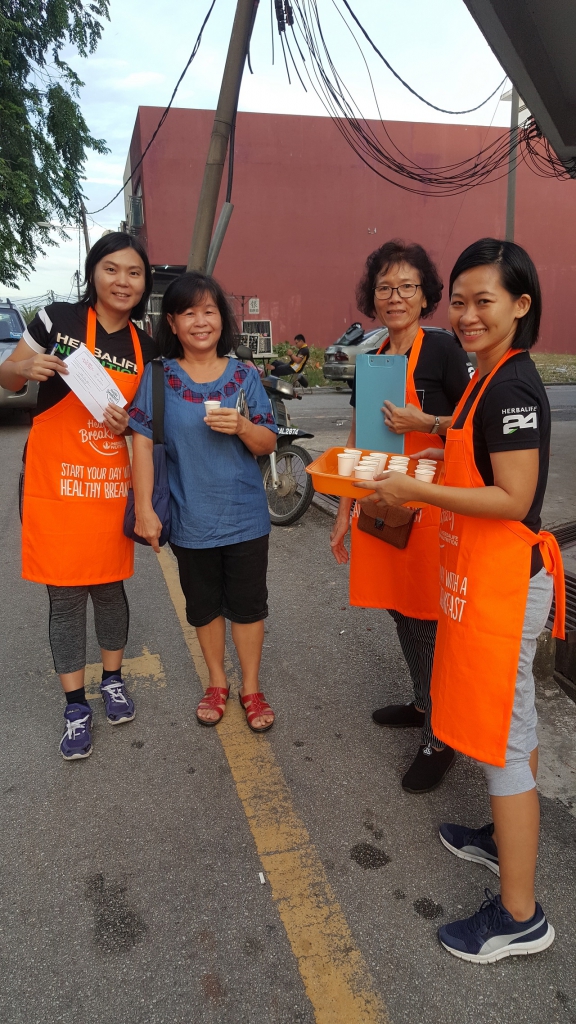 Each location saw the Troopers reaching out to members of the public, giving them tips and pointers on the importance of eating a healthy breakfast. The crowd was also informed of the types of nutrition necessary for maintaining a healthy weight in order to live a healthy and happy life. As part of the event, the Troopers handed out samples of Herbalife Nutrition Formula 1 Nutritious Mixed Soy Protein Drink to the public.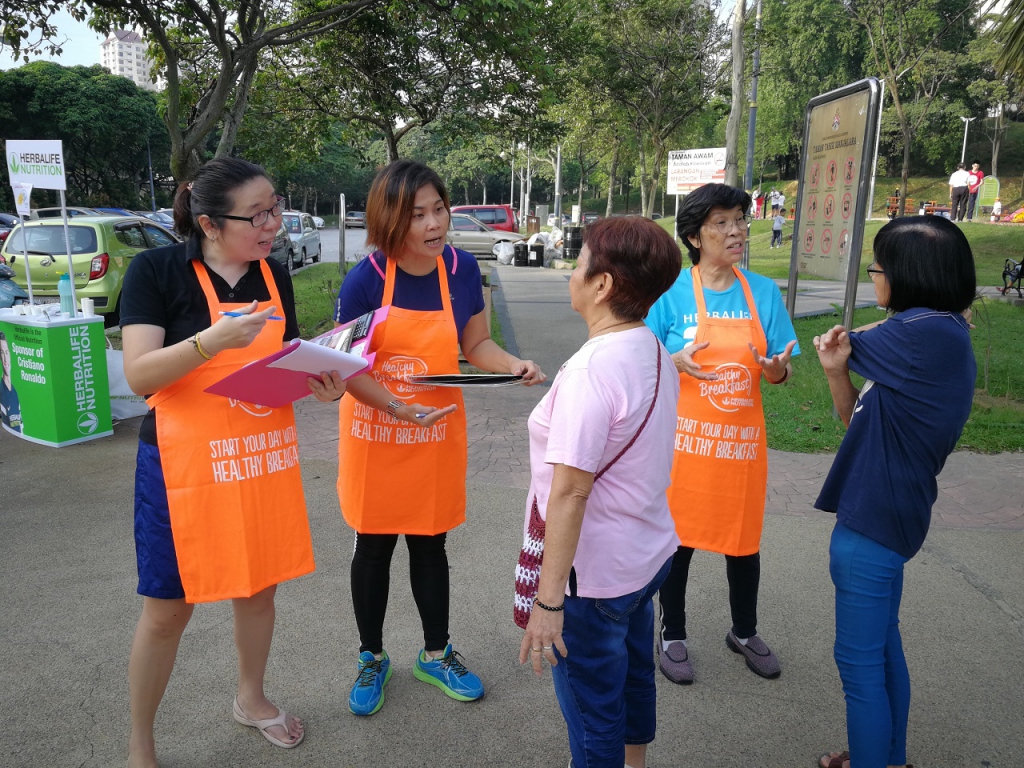 This nation-wide event follows recent findings from Herbalife Nutrition Asia Pacific Healthy Breakfast Survey, conducted in February this year with more than 5,500 respondents across 11 markets including 500 Malaysians. The results revealed that Malaysians tend to load up on food rich in carbohydrates and fats for breakfast, instead of the recommended protein.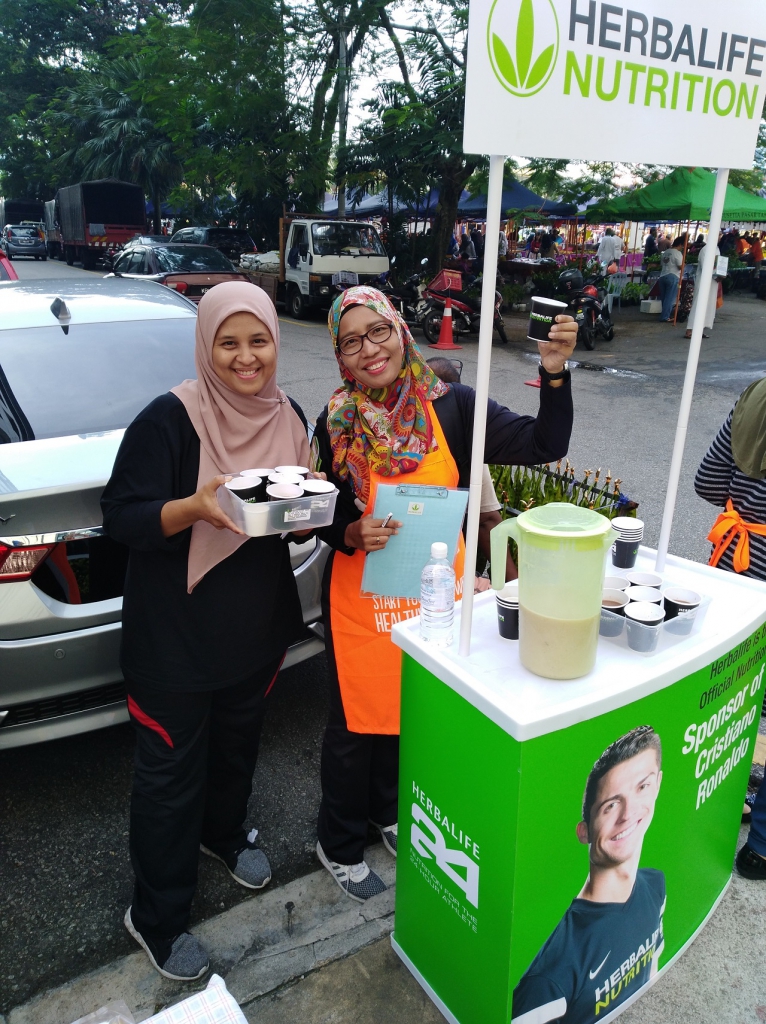 "Based on the findings from our Asia Pacific Healthy Breakfast Survey, we realized that it is important for us to educate and create awareness among Malaysians on the importance of a healthy and nutrition-balanced breakfast. Joining forces with our passionate independent members, who served as Troopers at 185 locations throughout the country, we aspire to engage a large number of people and let them know that a good breakfast is how you start the day right," said Steven Chin, General Manager/ Director of Herbalife Nutrition, Malaysia. He added, "As proponents of embracing a healthy active lifestyle, we embarked on our 'Healthy Breakfast Campaign' earlier in the year. We hope that with the mobilization of the Herbalife Nutrition Breakfast Troopers, we will be able to make a positive change in the way people look at their nutrition and calorie intake. Through balanced nutrition and leading a healthy, active lifestyle, we will certainly be a happier and healthier Malaysia."
According to the Herbalife Nutrition Philosophy, the calorie intake for every meal should be made up of 40 percent carbohydrates, 30 percent protein and 30 percent fats, along with 25 grams of fiber and eight glasses of water daily to promote overall well-being. Equipped with knowledge of this optimum combination, Malaysians can make better food choices, and indeed live healthier happier lives.
For more info, visit Herbalife.com or IAmHerbalife.com.
Read also: Tried & Tested: Herbalife SKIN SPF 30/PA+++