Malaysia's household yogurt drink Nestle® BLISS® expands its offerings with a value up premium range called BLISS® PLUS, the yogurt beverage that is charged up with digestive goodness and more.
Malaysians are now living more demanding and active lifestyles; often trying to manage between work and personal time without compromising their health. Efforts to achieve better health despite little time available have resulted in greater demand for convenience, which is evident in the rising interest in cold press juices, salad bars, health supplement stores and gyms. Yogurt drinkers are also looking beyond refreshment, seeking smarter options with wholesome goodness to elevate their digestive health.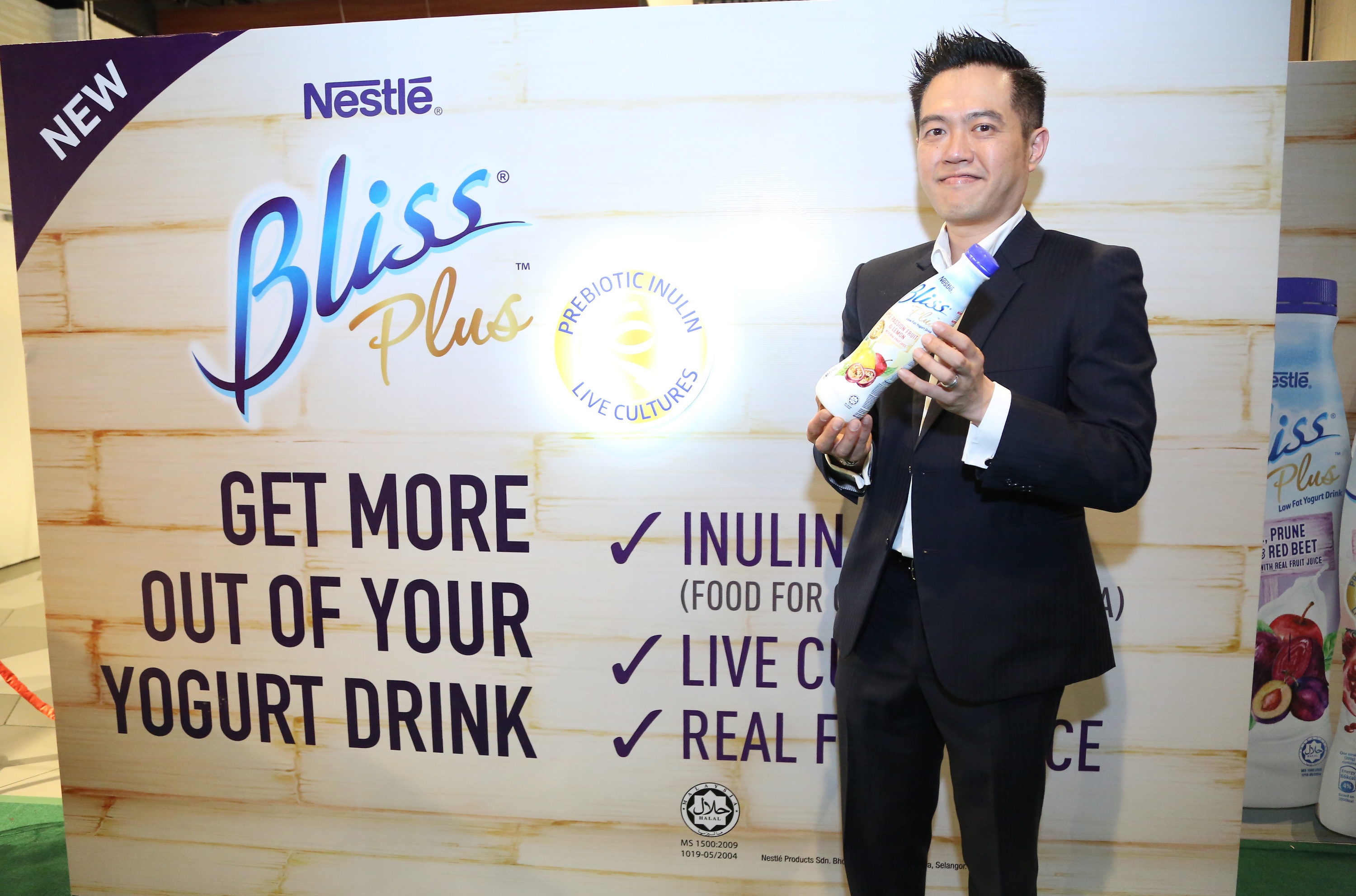 Hence, the birth of BLISS® PLUS, as the first yogurt beverage in Malaysia to offer a healthier solution filled with a synergistic combination of Live Cultures (Probiotics) and Inulin (Prebiotics) for wholesome digestive goodness, as well as real Super Fruits with all their natural juicy benefits.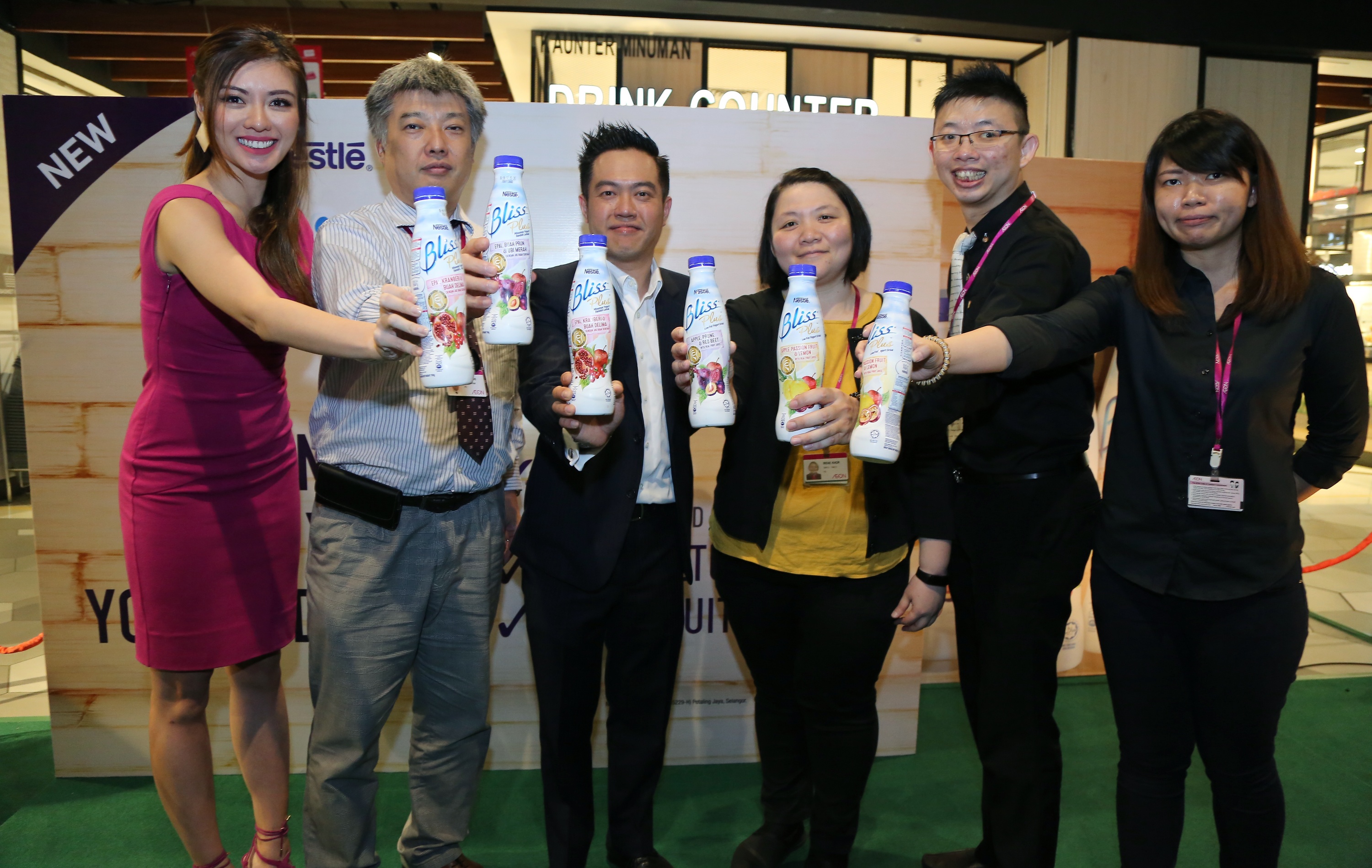 Inulin, a prebiotic most commonly obtained from chicory roots is one of the vital ingredients for good digestion. This prebiotic is a type of food that encourages good bacteria growth in your gut, hence supporting a holistic intestinal environment. Aside from Inulin, BLISS® PLUS is combined with the goodness of Live Cultures, a type of probiotic. BLISS® PLUS' Live Cultures are a combination of Lactobacillus Acidophilus, Streptococcus Thermophilus and most importantly Bifidobacterium Lactis to break down foods for better absorption.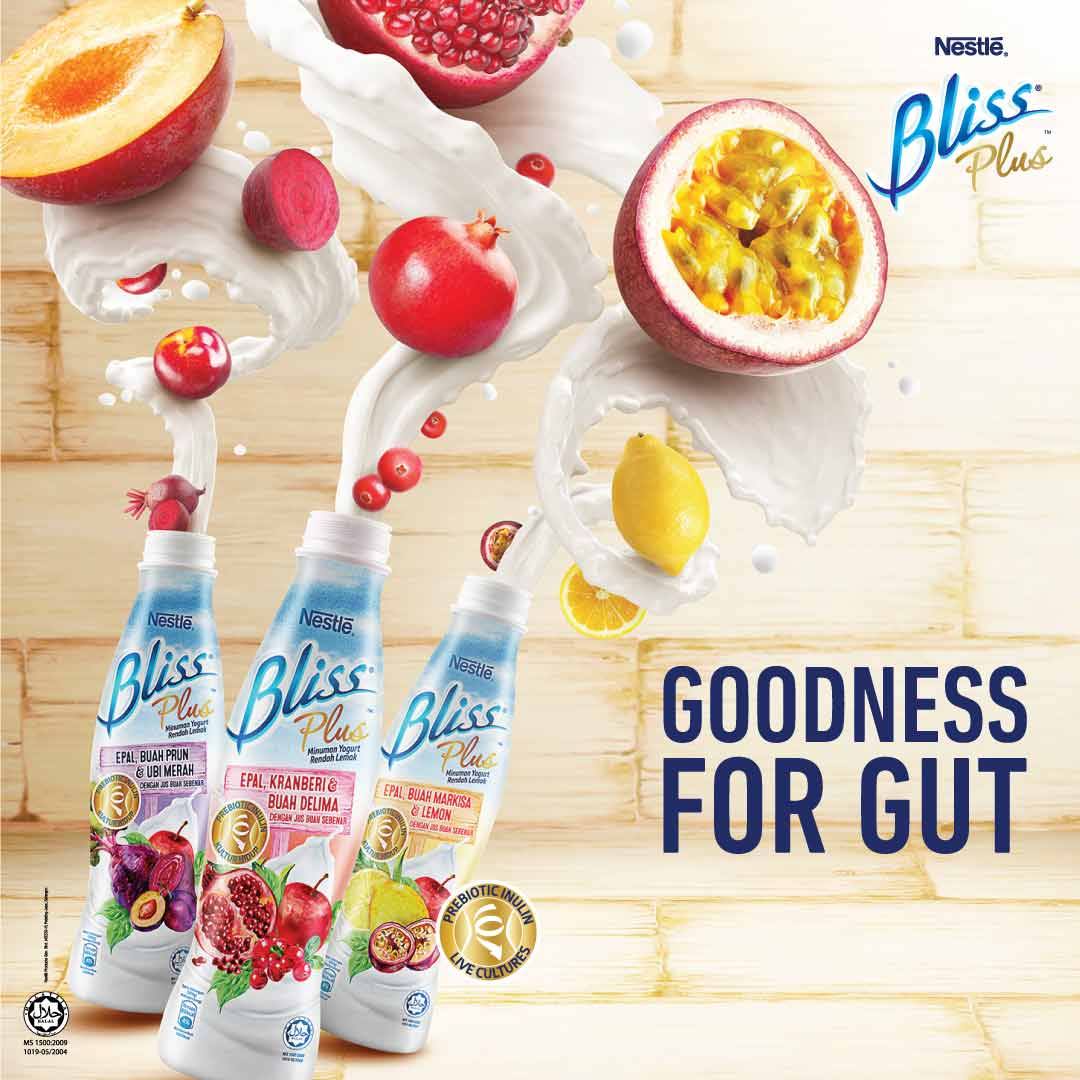 For great taste and natural goodness, BLISS® PLUS is available in three delicious fruit juice combinations that are packed with nutrients and vitamins. These combinations are 'Apple, Pomegranate & Cranberry', 'Apple,Passion Fruit & Lemon' and 'Apple, Red Beet & Prunes'.  These super fruits are known for their intrinsic benefits of antioxidants, vitamins, fibre and more.
For more information on Nestlé® BLISS® PLUS, please visit https://www.facebook.com/NestleBliss/ &http://www.nestle.com.my/brands/chilled_dairy.
Read also: 25 Amazing Reasons to Drink Wheatgrass Everyday for Beauty and Health