F&N's new addition, Coco Life present the 'Taste the Tropics' contest giveaway in partnership with AirAsia to stand a chance to win a 4-day, 3-night beach vacation to Goa, India with TV host and personality, Mark O'Dea. The contest runs from January 11 to 31, 2016.
To take part in the contest, participants just need to:
1. Log on to Coco Life Malaysia's Facebook page and watch the 'Taste the Tropics' music video.
2. Download the Dubsmash app (available in App Store and Google Play) and search for Coco Life song.
3. Record oneself lip-syncing to a 10 seconds snippet of Coco Life's music video. (Tips: Unleash your creativity with tropical-themed props, costumes, dancing, coconuts and more!)
4. Save the recorded lip-sync video and post it on Coco Life's Facebook page with the hashtag: #CocoLifeGoGoa
About 'Taste the Tropics' Contest
– The contest period: 11th – 31st January 2016.
– 2x Grand Prize: Win a 4-day, 3-night (flights + accommodation) trip with AirAsia to Goa, India with TV host and personality, Mark O'Dea and an appearance in a TV show capsule.
– 10 x Consolation Prize: 2x return flight tickets to Goa, India.
– For complete contest details, please visit Coco Life Malaysia Facebook Page.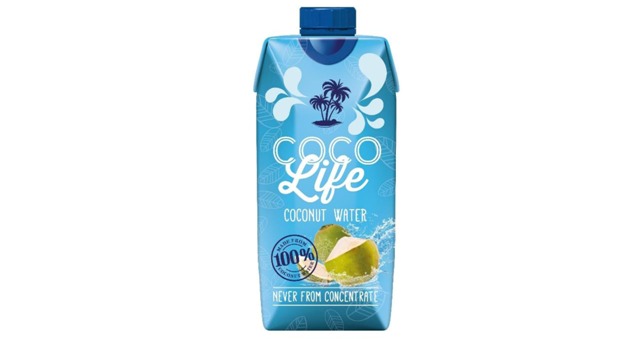 Made from 100% coconut water, Coco Life is boosted with natural electrolytes and minerals for hydration and composed of many naturally occurring bioactive enzymes, which helps mainly in digestion and metabolism. Additionally, it is also high in potassium, fat free, cholesterol free and preservative free.
Coco Life comes in a convenient 330ml pack (re-sealable) and is priced at RM3.00 (RSP). It is available in leading supermarkets, petrol marts and convenient stores nationwide.