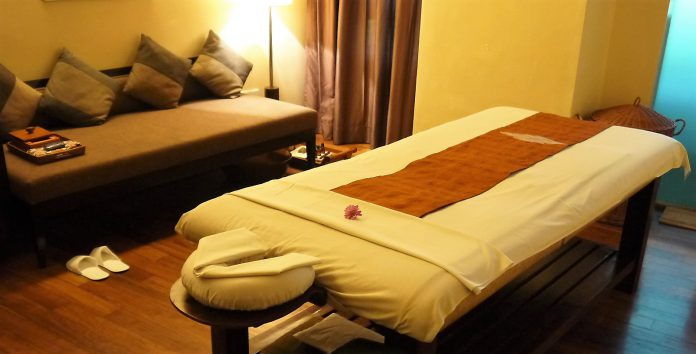 Blending to its natural surroundings and situated on the highest peak of Sunway Resort Hotel & Spa is the Mandara Spa. I made my way to the spa to experience their Spa Discovery Package, the best-selling treatment. I was guided to the spa by the red and yellow lanterns that was placed along the stone pathways which passes along the resort's villas.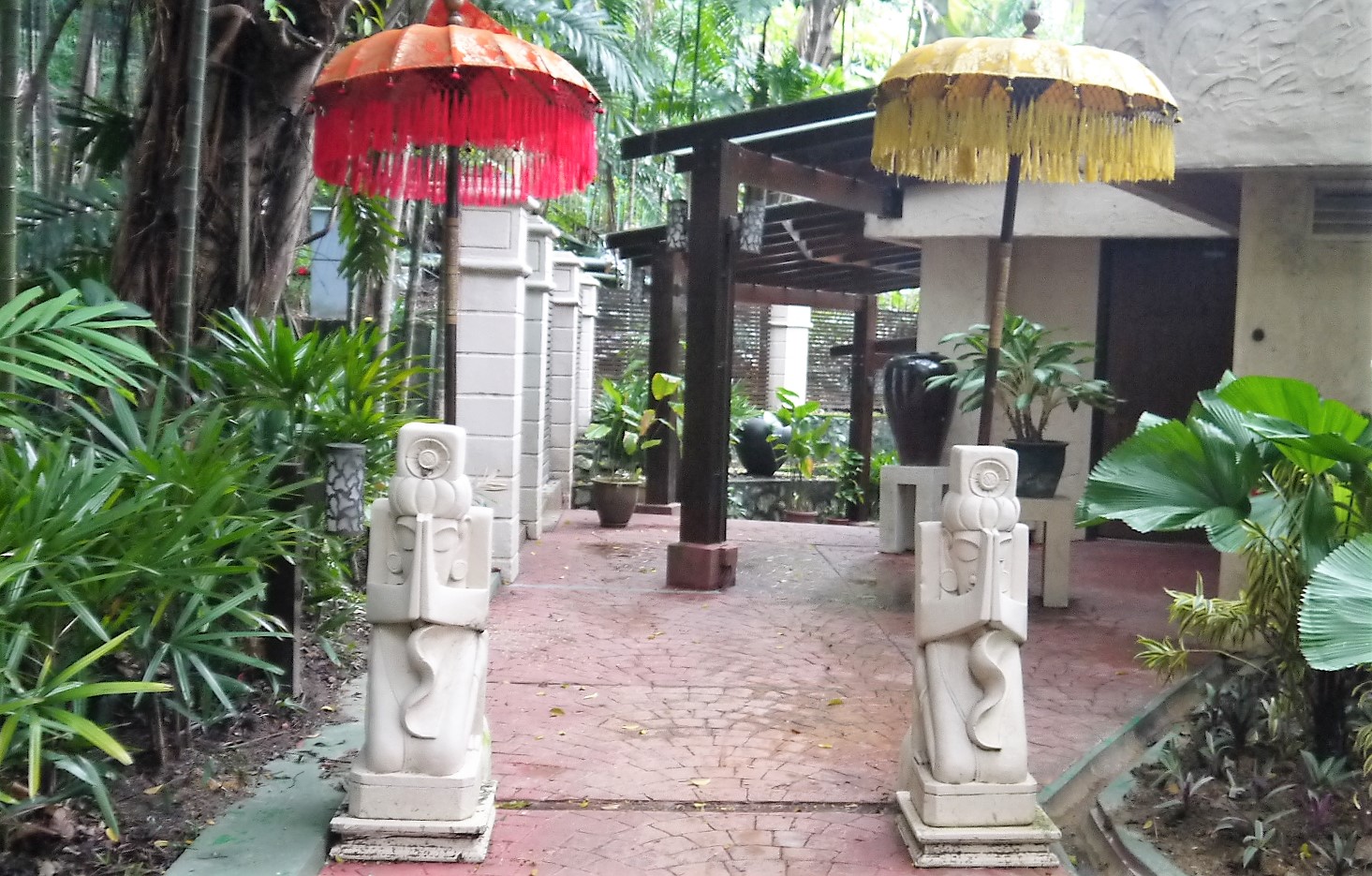 Once you see these statues, you made it to the spa! The spa embraces a contemporary Asian ambiance and features two spacious double Deluxe Spa Suites complete en-suite sunken bath and steam shower, seven single spa suites – three of which include en-suite steam-shower room – and a dedicated Thai Massage room.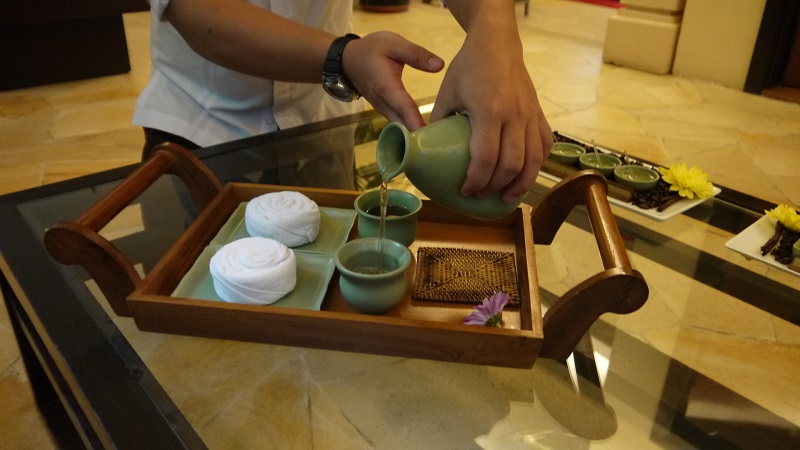 The therapists welcomed me with a warm smile the moment I entered the spa and as I was lead to the reception area, I got a view of the large scenic-verandah which gave me a picturesque view of Sunway Resort's lush greenery and lagoon. As I sip on the cool ginger tea and clean my hands with the peppermint scented towel, the therapist introduces the four aromatherapy massage oil blends which I can choose from for my body massage.
Harmony: A strengthening and an enlivening blend of Mandarin, Lavender and Bergamot essential oils to balance your body and mind. Refreshing and rejuvenating.
Mandara: Mandara Spa's signature blend of Sandalwood, Cananga, Patchouli and Ylang Ylang essential oils. Romantic and uplifting, this exotic blend is particularly beneficial for dry skin.
Island Spice: A spicy aromatic blend of Clove, Ginger and Nutmeg essential oils designed to stimulate, enliven and revitalize. A blend to brighten your spirits.
Tranquility: A relaxing and soothing blend of Lavender, Vetiver and Cananga essential oils that will help to reduce stress and impart a sense of serenity. An effective jetlag tonic.
I decided to go with the Tranquility oil blend to destress and unwind. The therapist also conducted a skin consultation to find out my skin type to prepare the suitable products for the Elemis Taster facial after the body massage. Once that's done, it's time for the Spa Discovery treatment!
The Treatment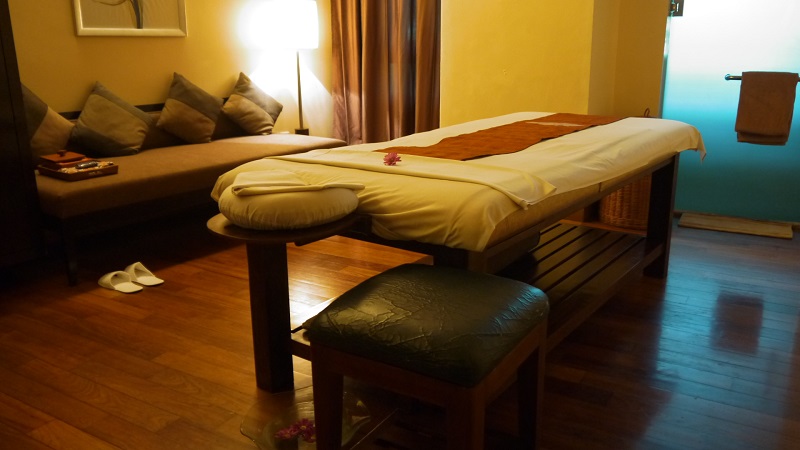 The spa suite that I was brought to was cozy and spacious with the sounds of nature to help me ease into deep relaxation mode. After changing into the spa attire, the therapist leads to me lie face down first before cleaning my feet with a warm towel. She then began with the 30-minutes Balinese Massage.
She started with just the right amount of pressure which was a relief for my sore muscles and tight knots all over my body. After 15 minutes, the therapist signaled me to switch positions to continue the other half of the treatment.
Once the Balinese body massage is complete, it's time to test the Elemis Taster Facial. It starts with a double cleanse with a milky cleanser to remove my makeup and then she uses the rose toner before going in with a gentle scrub, then finishing with a rose face oil massage and moisturizer. The products have a natural scent fitting of its natural ingredients which helped calmed the red patches on my cheeks too.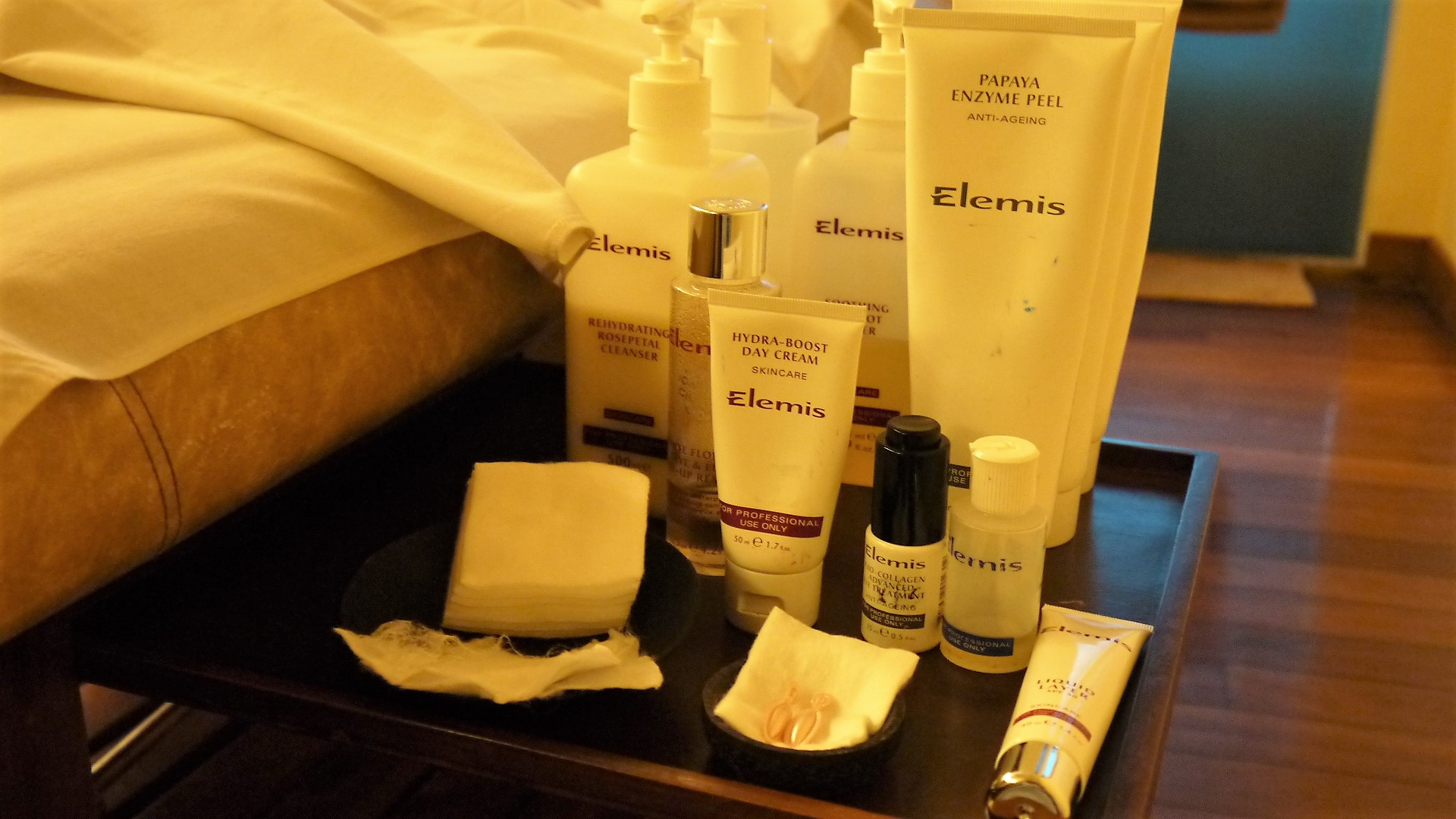 My Verdict
If you want a spa treatment that will take less than 2 hours and you miss getting a nice Balinese massage, get this Spa Discovery package is what you need if you're around the area.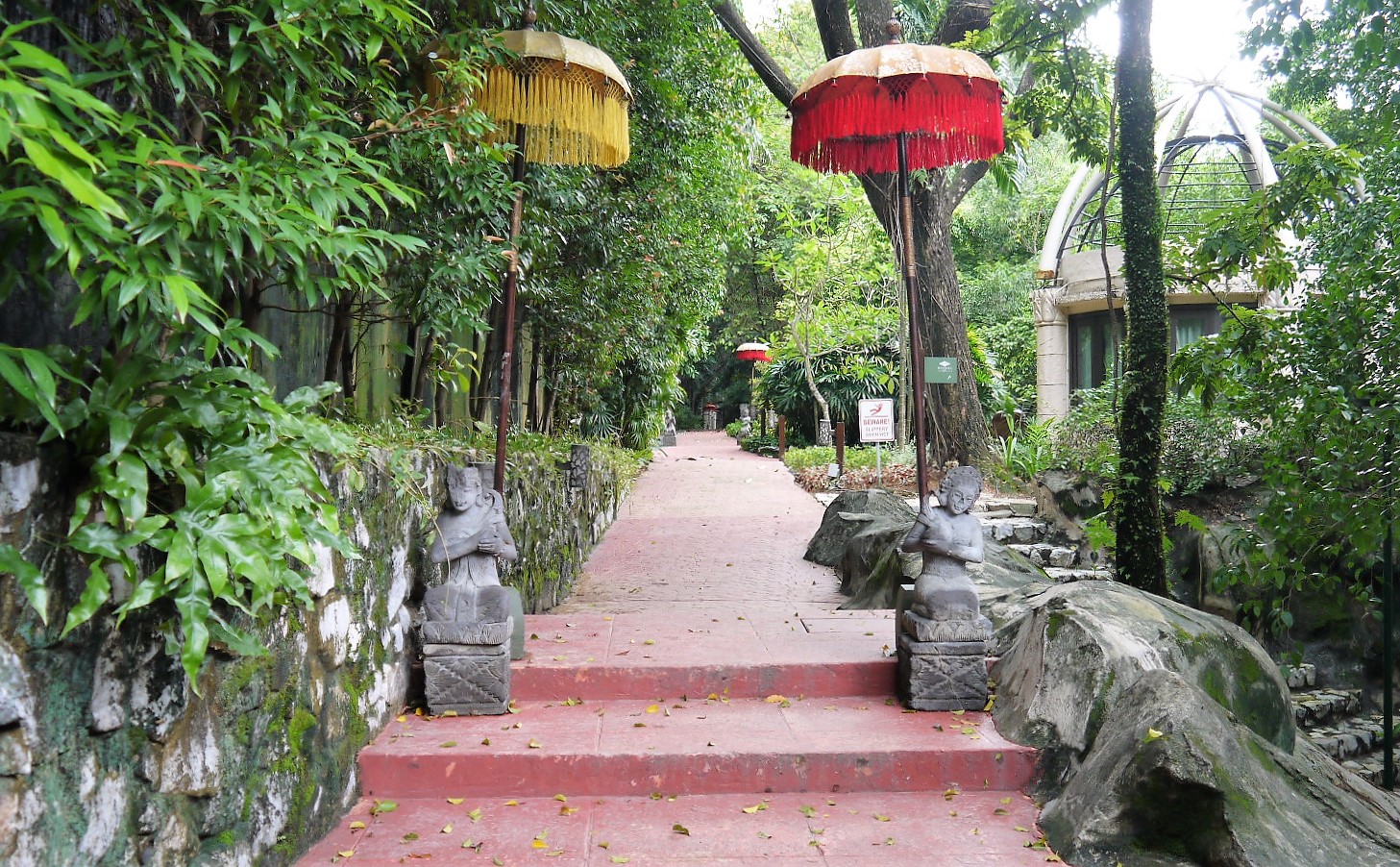 The journey to the spa could get your heart-pumping then you can take things down with the massage and quick facial so you'll leave the spa feeling refreshed and ready to continue your day! The warm service, cozy rooms and beautifully scented aromatherapy oils completes the whole Mandara Spa experience, a thoughtfully personalized treatment.
Elemis Christmas Gift Sets
If you're loving the Elemis products that were used during your spa treatment at Mandara Spa, why not take advantage of the Christmas sets which are available now in Mandara Spas nationwide. Here's a look at some of the sets available.
Elemis Christmas gift sets are available for purchase in Mandara Spa, Sunway Resort Hotel & Spa and around Malaysia or Elemis.com.
For more information, visit sunwayhotels.com and mandaraspa.com or call +603-74952080.
Read also: Elemis Releases Limited Edition 'The Hero Collection'