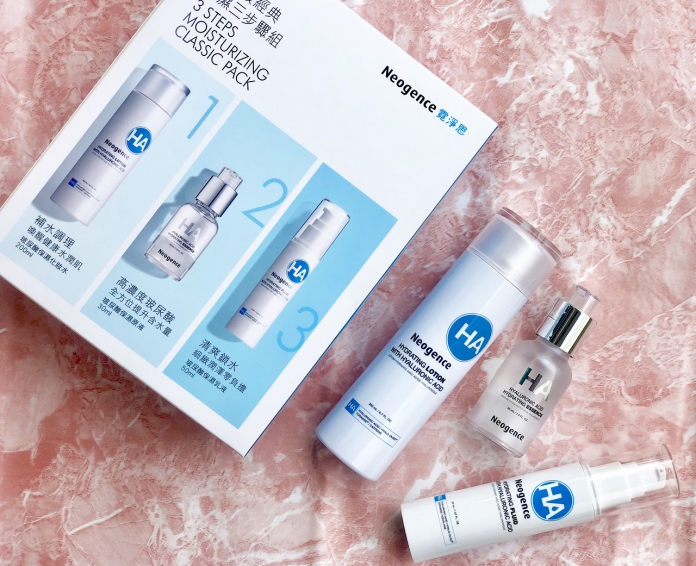 As one of the three major cosmeceutical brands in Taiwan, Neogence is bringing effective and safe beauty products to solve all skin problems and one of biggest problems most of us face is dehydrated skin. Championing Neogence's launch in 2005 is the brand's star product, the Hyaluronic Acid Hydrating Essence, which topped any hyaluronic acid product sold at the time in purity and concentration levels! Till this day, the sale volume of Neogence's Hyaluronic Acid Hydrating Essence exceeded five millions bottles (the brand have sold enough bottles to stack one thousand and five hundreds Taipei 101 buildings).
Since Neogence's debut in 2005, the brand also introduced an innovative three-step moisturizing technique, the Neogence Activating Hydrating Pumping System (A.H.P.S.) which simulates the skin's natural hydrating shield to immediately hydrate your skin. The three steps incorporates the Hyaluronic Acid Hydrating Lotion, Hyaluronic Acid Hydrating Essence, and Hyaluronic Acid Hydrating Fluid.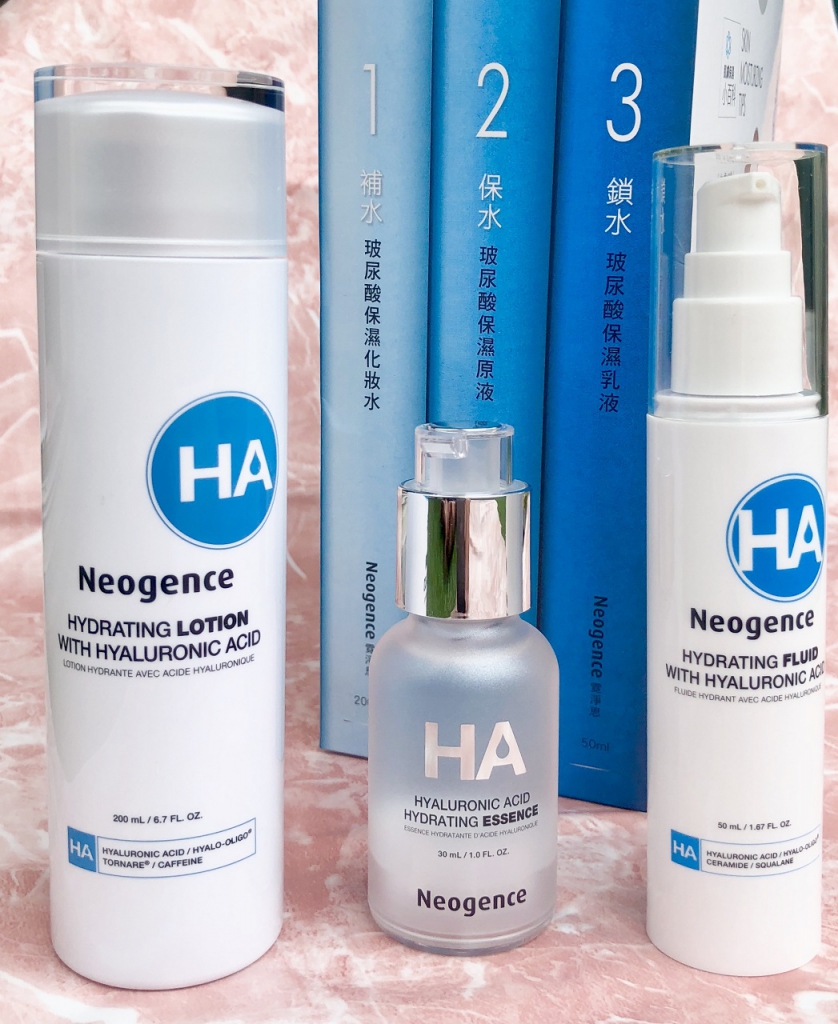 Three steps, three products that fulfill each purpose, find out more about them below:
Hydrating Lotion (Hydrating) → Hydrating Essence (Water Retention) → Hydrating Fluid (Water Locking)
Hydrating: Hyaluronic Acid Hydrating Lotion, RM103.50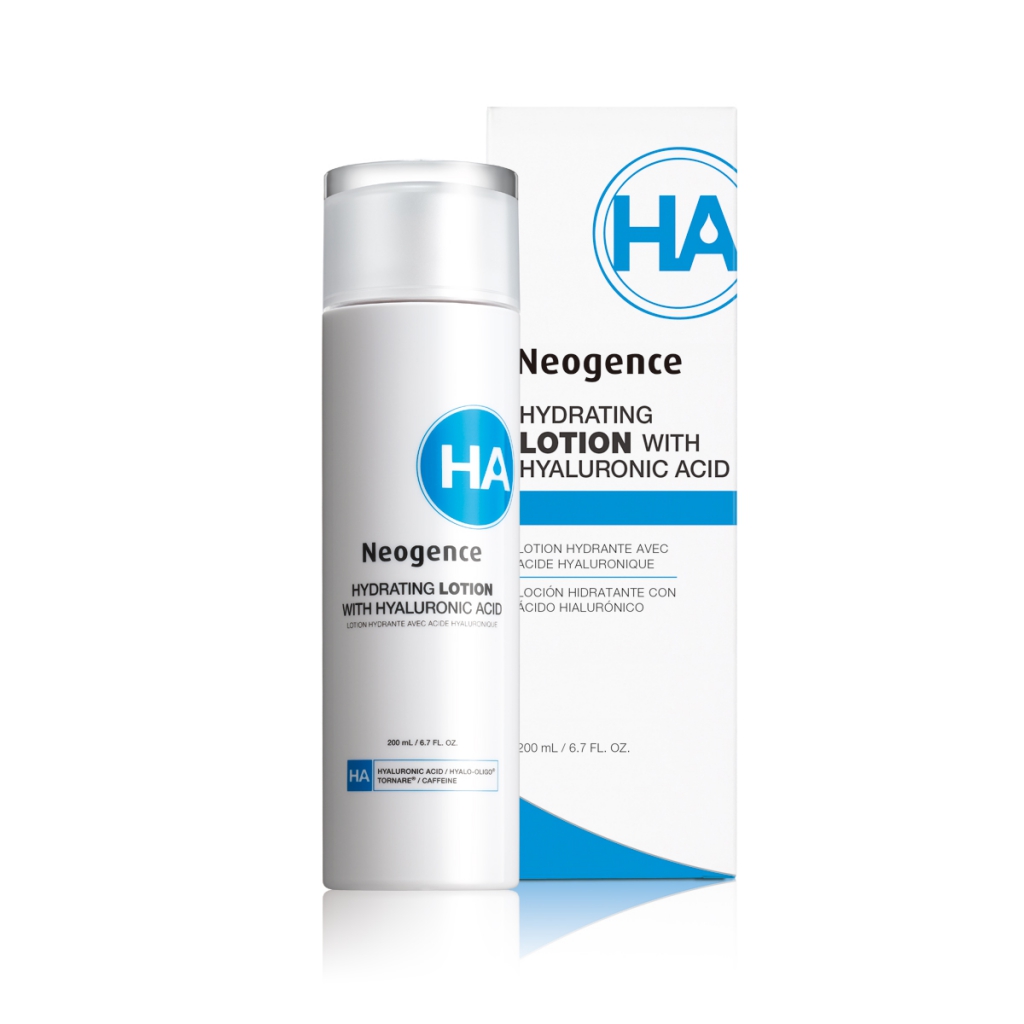 Use this alcohol-free lotion right after cleansing to tone your skin and maintain its proper hydration levels for ideal nourishing. It's made up of Bimolecular hyaluronic acid and Tomare infusion that fully replenishes your skin for optimal moisturizing. You can use it after sun exposure and cosmetic procedures too.
Water Retention: Hyaluronic Acid Hydrating Essence, RM206.50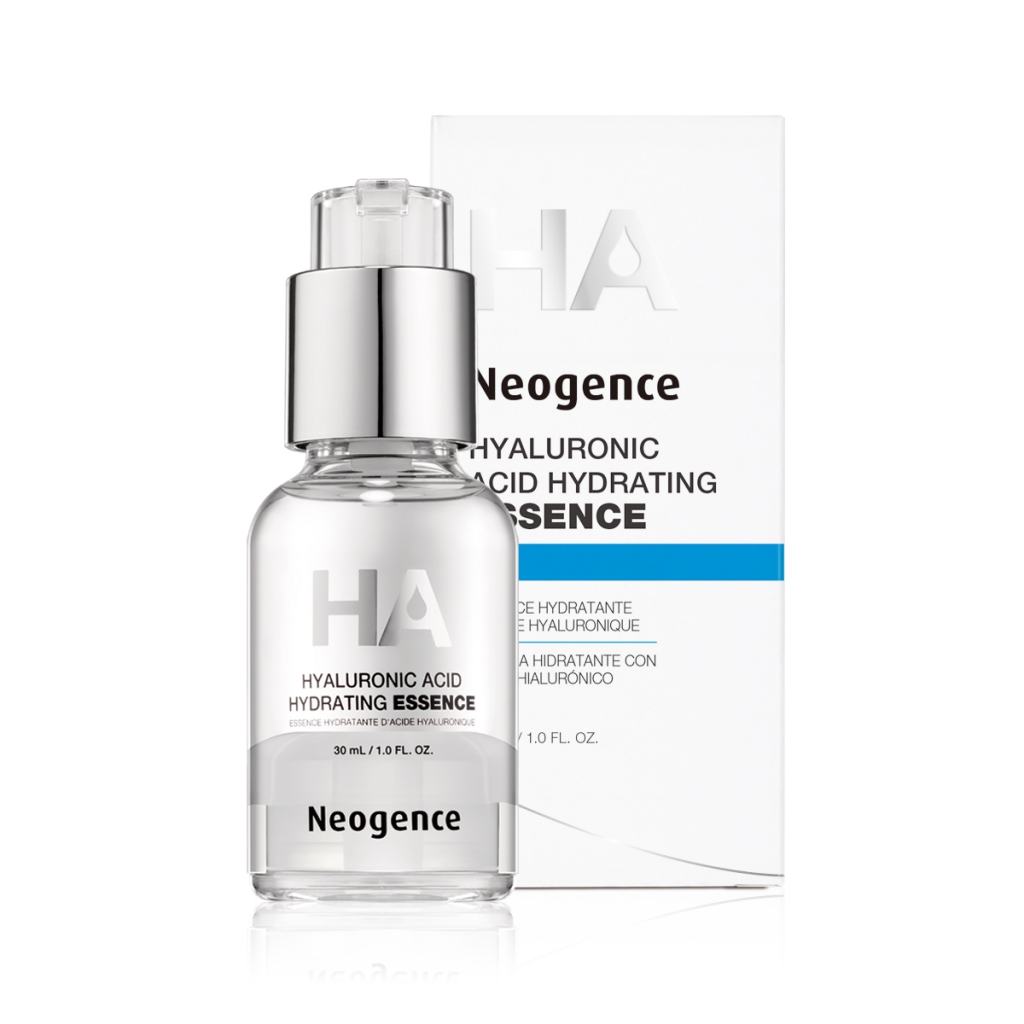 This bestseller of pure, highly concentrated hyaluronic acid complex utilizes a non-animal-sourced bimolecular hyaluronic acid in formulating the highly concentrated complex to improve your skin's water retention levels. The lightweight, oil-free serum forms a moisture-retaining layer on your skin, providing instant hydration to all skin types and post-treatment skin. Use it together with other hydrating products for maximum moisturization effect.
Water Locking: Hyaluronic Acid Hydrating Fluid, RM111.80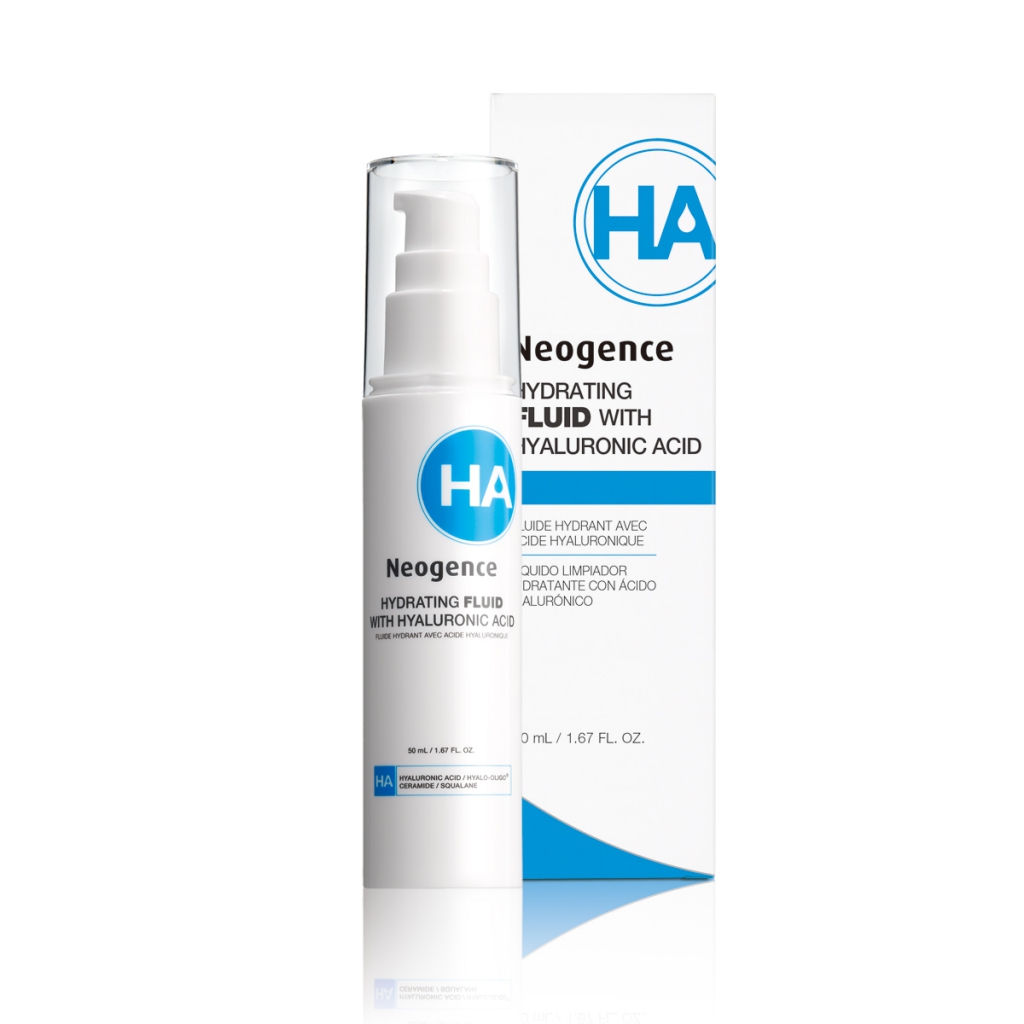 This moisturizing solution repairs and strengthens your skin's barrier. The Hyaluronic acid-infused fluid combined with Neogence's three key ingredients, ceralipid, squalane, and virgin olive oil extract effectively repairs your skin while strengthening your skin's barrier against environmental irritations. It's formulated specifically for combination to oily skin or for warmer days when your skin is prone to get oily (just like Malaysia!).
The Hyaluronic Acid range is also has an eye cream, hydrating water, cleansing liquid, facial wash, soothing emulsion, cleansing water, cleansing mousse, cream, gel mask, and sheet mask.
Other than the Hyaluronic Acid range, you can also find the Pore, N7 mask and N3 mask range which are now available at 58 Watsons stores nationwide and on Watsons E-commerce store.
Follow Neogence on Facebook and Instagram for the latest updates.