A recent Skin Optics Research by Amorepacific reveals that skin youthfulness can be achieved by simply focusing on the skin's natural light. Inspired by this finding, Laneige is introducing a new Water Glow Line that uses specially formulated technologies – the Baby Blue Boosting™ and the Glow Lighting System, as well as tailored water gel matrix, to bring the natural glow of youthfulness back to our skin complexion.
The Baby Blue Boosting™ technology, causing particles to specifically reflect blue light, effectively increasing skin transparency and brightens dark, yellowish skin tones. Whilst the Glow Lighting System incorporates pearl-like properties into the fine micro particles of the product which results a brightening skin complexion. In addition, Laneige has applied tailored water gel matrix – the Water Holding Layer technology developed by Amorepacific that tightly contains the moisture within the product for your skin.
Water Glow Base Corrector (35ml, RM175)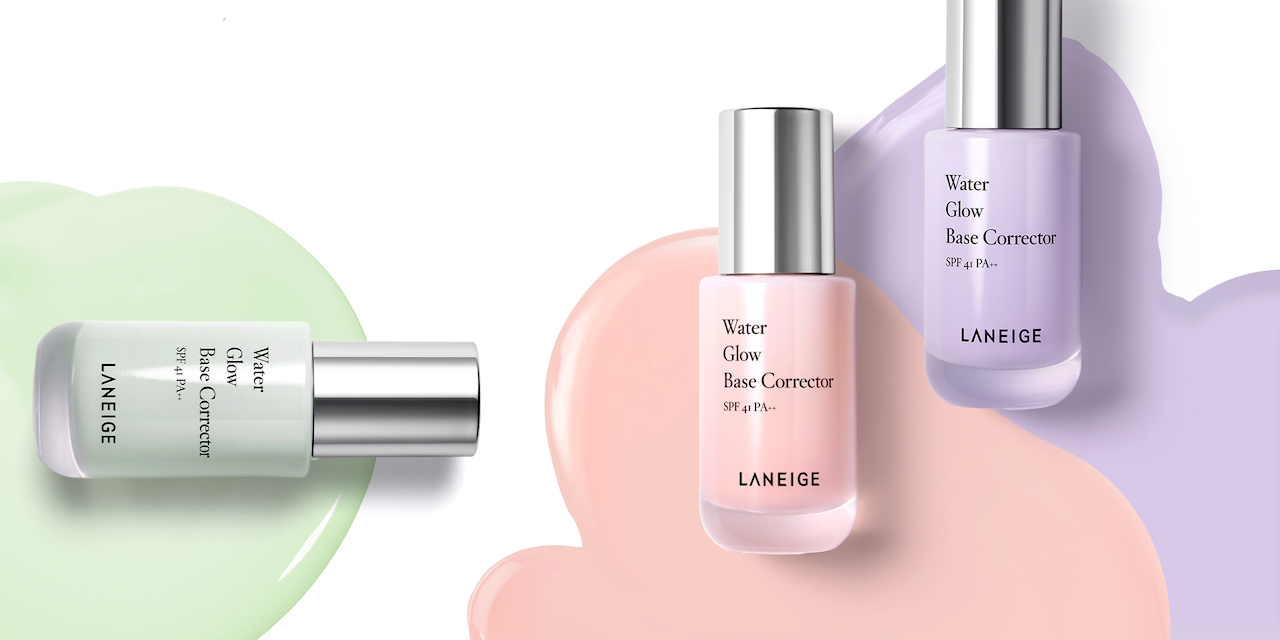 Specially formulated with Laneige's Baby Blue Boosting technology, the Base Corrector reflects blue light waves off the surface of the skin, adding baby-like transparency and smoothness to your complexion. The glow lighting system in this updated product turns the skin-light on, naturally illuminating the skin by ensuring that each particle reflects the optimum amount of brightness under any kind of light. The emitted glow covers up flaws and blemishes, giving skin a natural tone-up.
To maximize moisture content, the Water Glow Base Corrector integrates a water holding layer that pulls moisture from the air, keeping the skin feeling moisturized even after applying makeup. Its superior adhesion strength ensures long-lasting comfort for the skin, giving your skin a natural glow that lasts throughout the day. Coupled with a higher SPF of 41 and PA++, the Water Glow Base Corrector gives your skin a natural tone correction and keeps you feeling fresh and protected throughout the day.
Water Glow Gel Foundation (35ml, RM175)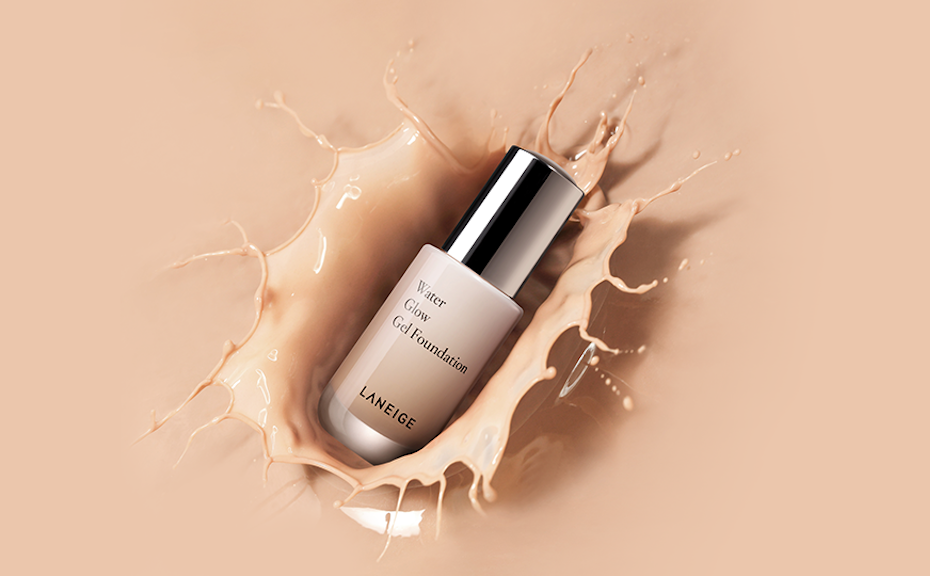 The Water Glow line also introduces a moist Gel Foundation contains 74% moisture that spreads a thin, tight layer over the skin, both moisturizing the skin and enhancing the glow of youth. It also features an innovative texture that gives a water-bursting sensation when applied on the skin, refreshing the skin despite the layering on makeup.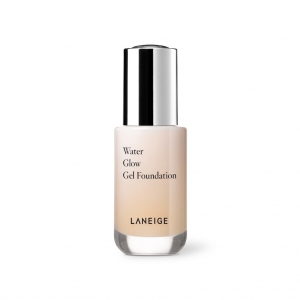 Each color variation of the Gel Foundation ensures a tailored skin fit, as it will be evenly absorbed into the skin with each applied layer. Laneige has created an advanced color variation for its Gel Foundation, ensuring that it develops a color that complements any complexion. These new colors, coupled with the fresh feeling and high adhesion strength of the micro pigment particles, helps the foundation remain on the skin, emitting a lasting vibrant glow.
The new Water Glow Line is available now at all Laneige outlets nationwide.
Read also: LANEIGE's Fresh Calming Line, Your Solution To Combination Skin Woes