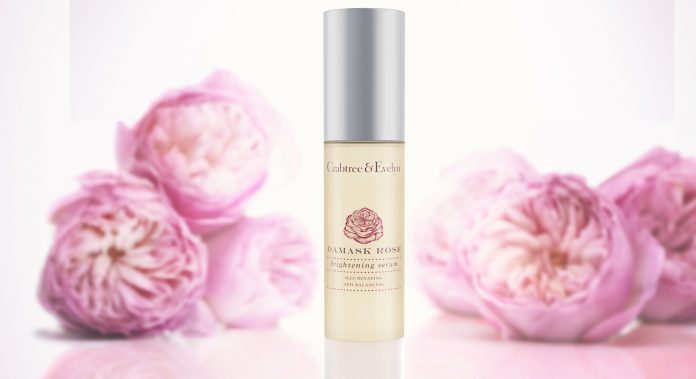 Created to give skin an extra lustre, the NEW Crabtree & Evelyn Damask Rose Brightening Serum has been developed to help even out the skin's complexion and leave it deeply hydrated, giving skin a fresh, natural healthy glow.
The Damask Rose Brightening Serum's blends Vitamin B and Hyaluronic Acid with natural extracts of French Damask Rose, known for its moisturising benefits, as well as its ability to improve texture and tone; the Rose of Jericho, known for its ability to keep itself hydrated; and the Hollyhock, which has anti-inflammatory and moisturising properties. The innovative formula provides the right skin hydration and moisture boosting properties for a natural healthy glow and luminous, nourished skin.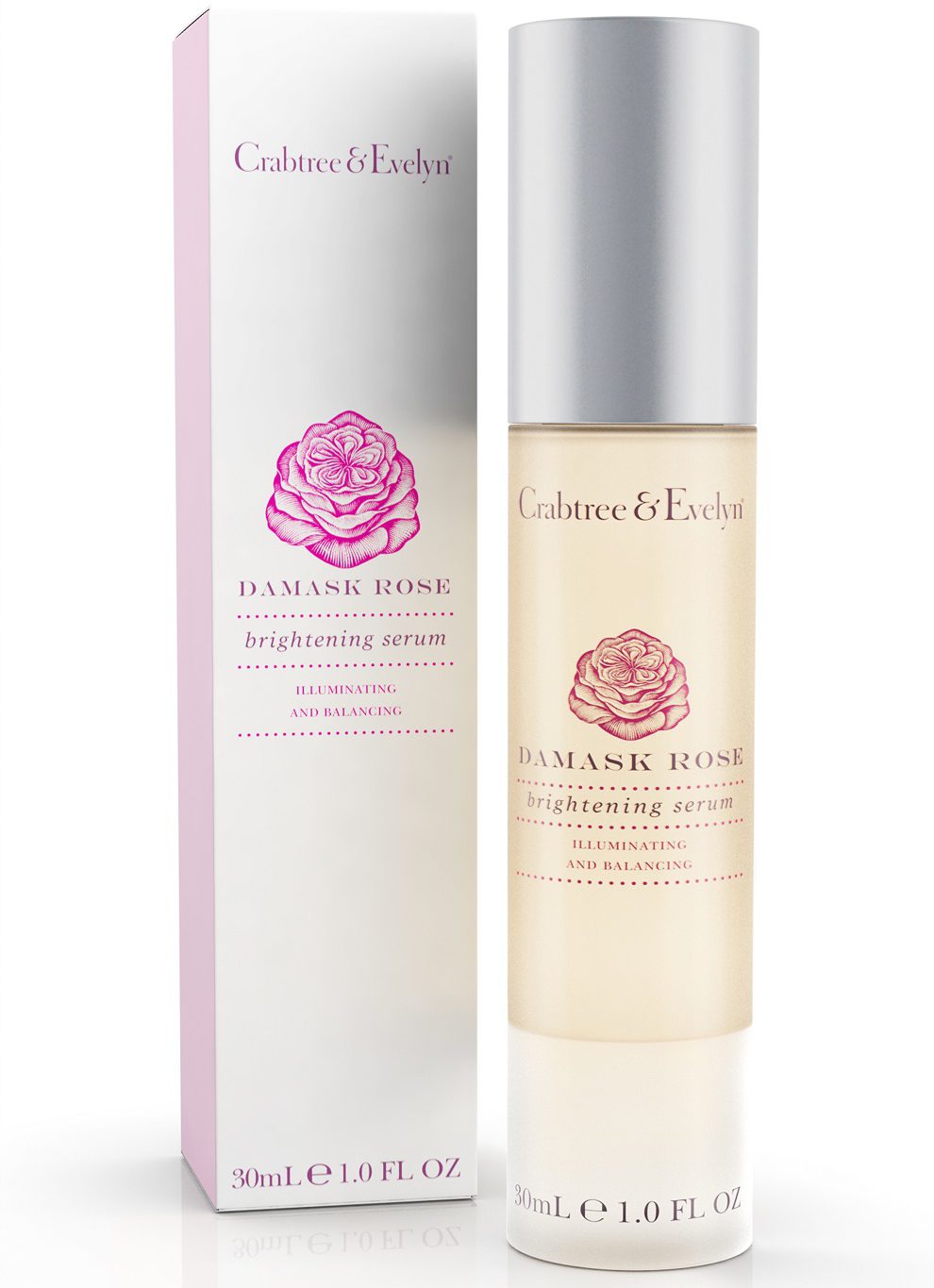 Damask Rose Brightening Serum has been designed to be applied under moisturiser. Smooth one to two drops of the serum gently onto your face and neck, starting at the centre and moving outward with circular strokes. For best results, it should be used with Damask Rose Hydrating Day Lotion (RM137, 50ml) and Daily SPF45 Lotion (RM127, 30ml) for daily routine and Nourishing Cream (RM158, 50ml) for night routine.
The Damask Rose everyday skincare collection features sensorial products with botanical- based formulas that make everyday skincare an appealing ritual.
The Damask Rose Brightening Serum is priced at RM188, 30ml and will be available at the end of this month.
For more information on Crabtree & Evelyn Damask Rose Everyday Skincare Collection, visit www.crabtree-evelyn.com.my/skin-care/damaskrose or follow Crabtree & Evelyn Malaysia on Facebook or Instagram @crabtreeevelynmy.
Read also: Nurture Skin with Crabtree & Evelyn Quintessential Gardeners Collection