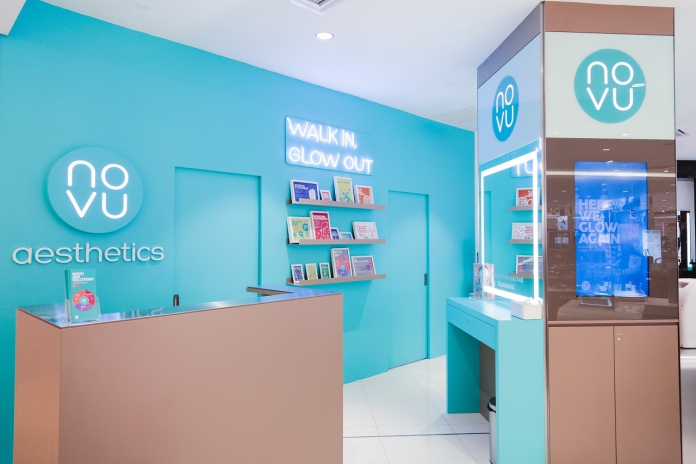 Established by founders, cousins and former investment bankers Nelson and Terence Loh, NOVU Aesthetic Clinic have made its way to Malaysia from Singapore because everyone deserves access to safe medical aesthetics that's quick (thanks to its trademark Fasthetics™ system) and affordable too! Its first counter has just recently opened in Parkson Sunway Pyramid and after seeing its prices, we're convinced!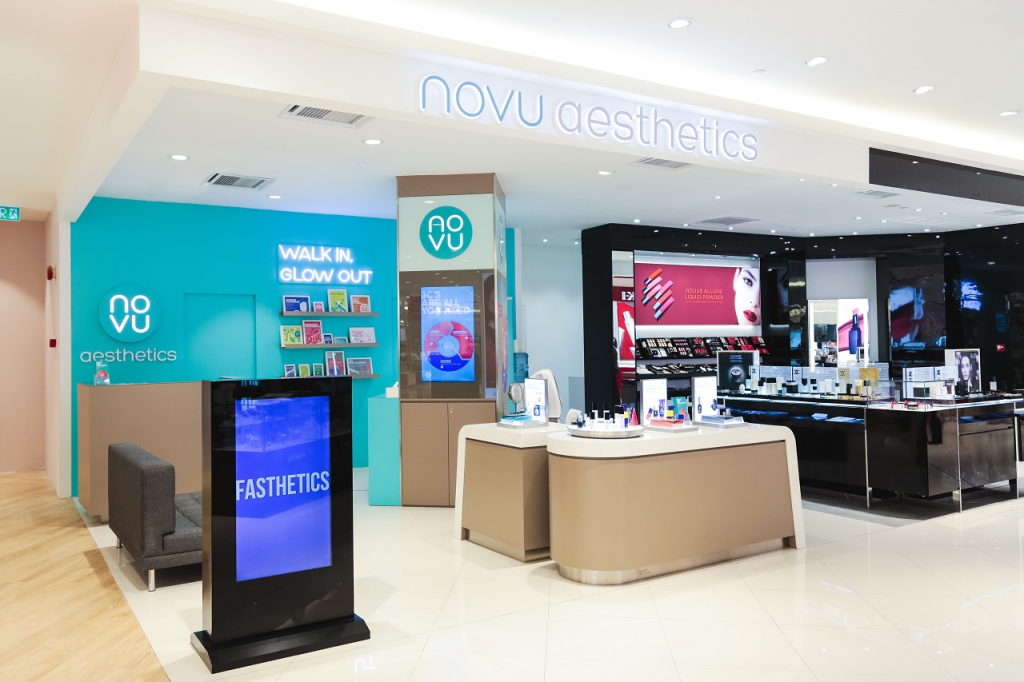 NOVU is bringing its state-of-the-art technology from the KOSDAQ-listed Korean manufacturer with a global chain of medical aesthetics clinics, giving the brand the ability to develop better and more cost-effective treatments, equipment and products — and pass on as savings to NOVU's patients (yay to us!). The NOVU Medical Board is led by doctors who are experts in their fields, including the esteemed Professor Goh Chee Leok, who has practised dermatology for over 27 years and has initiated more than 300 scientific research projects and published 22 books. It also has 250 conveniently located clinics — 40 of them under the NOVU banner — in 11 countries around the world, so rest assured that the aesthetic procedures are safe and have a successful rate.
Before proceeding with the treatments, the therapist will perform a Skin Analysis using its own device to find the suitable treatment or to see if its condition is suitable to go for the treatment.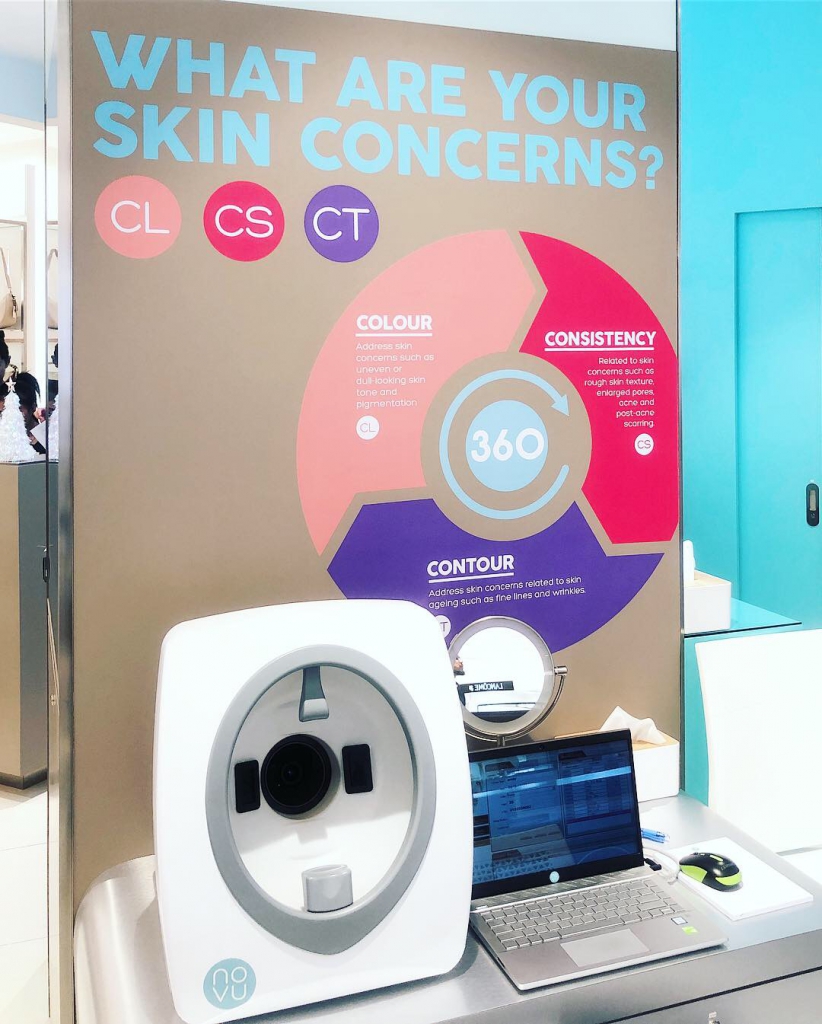 The NOVU Aesthetic Clinic counter has two treatment rooms which are pretty comfortable and an array of products to follow suit after your treatment or for those who are looking for affordable, medical-grade skincare that are efficient and fuss-free.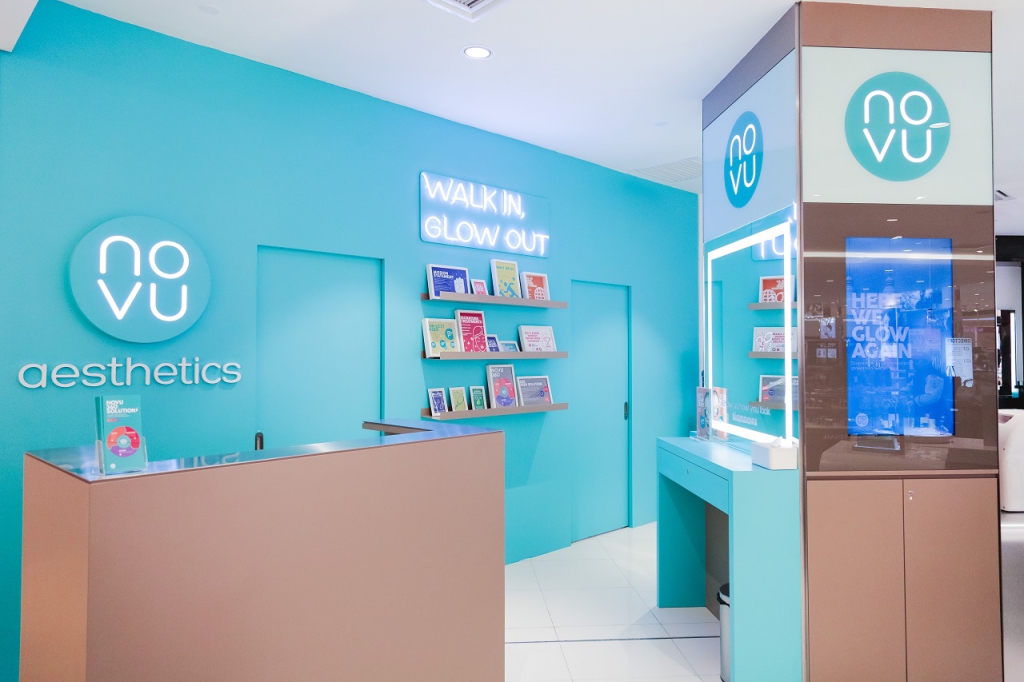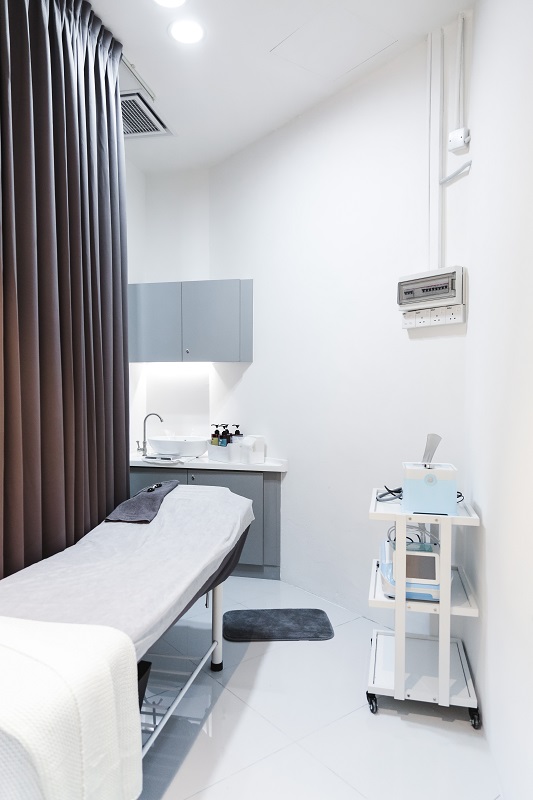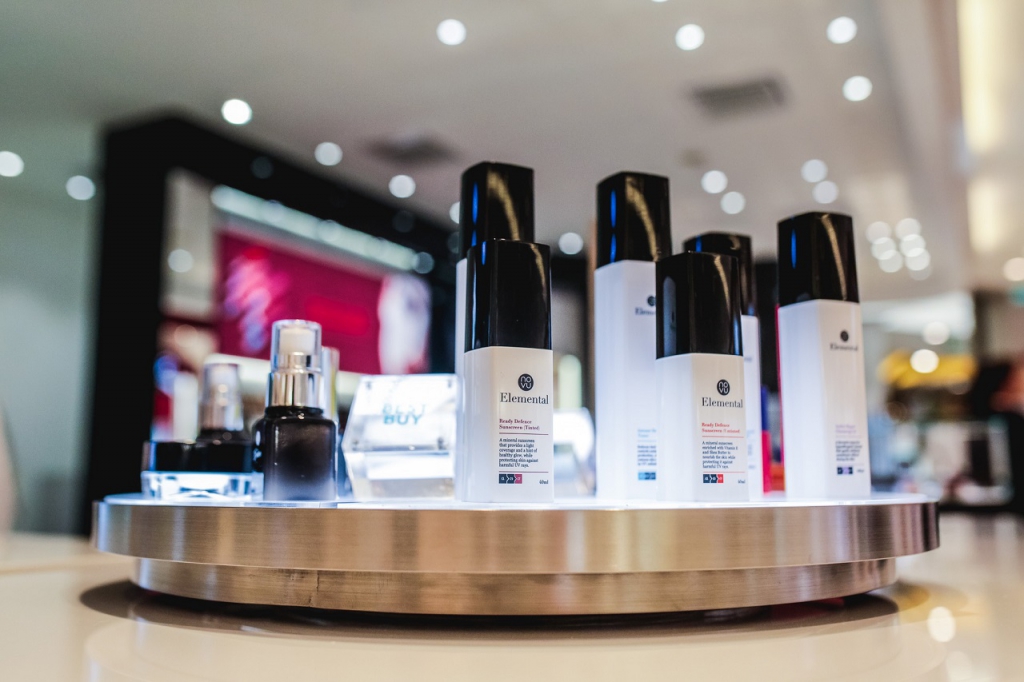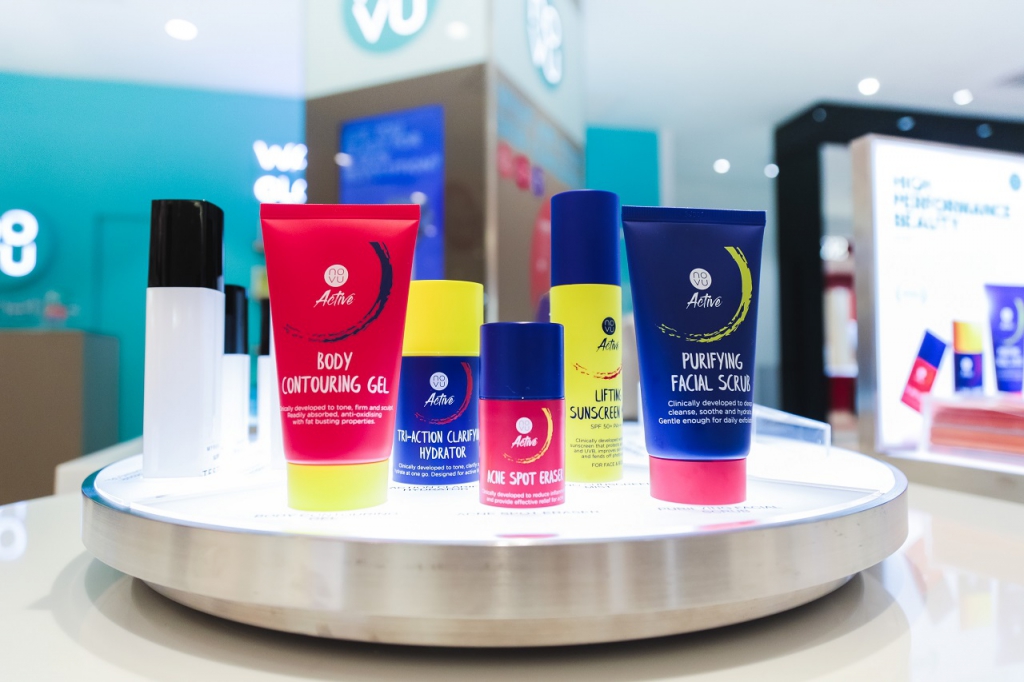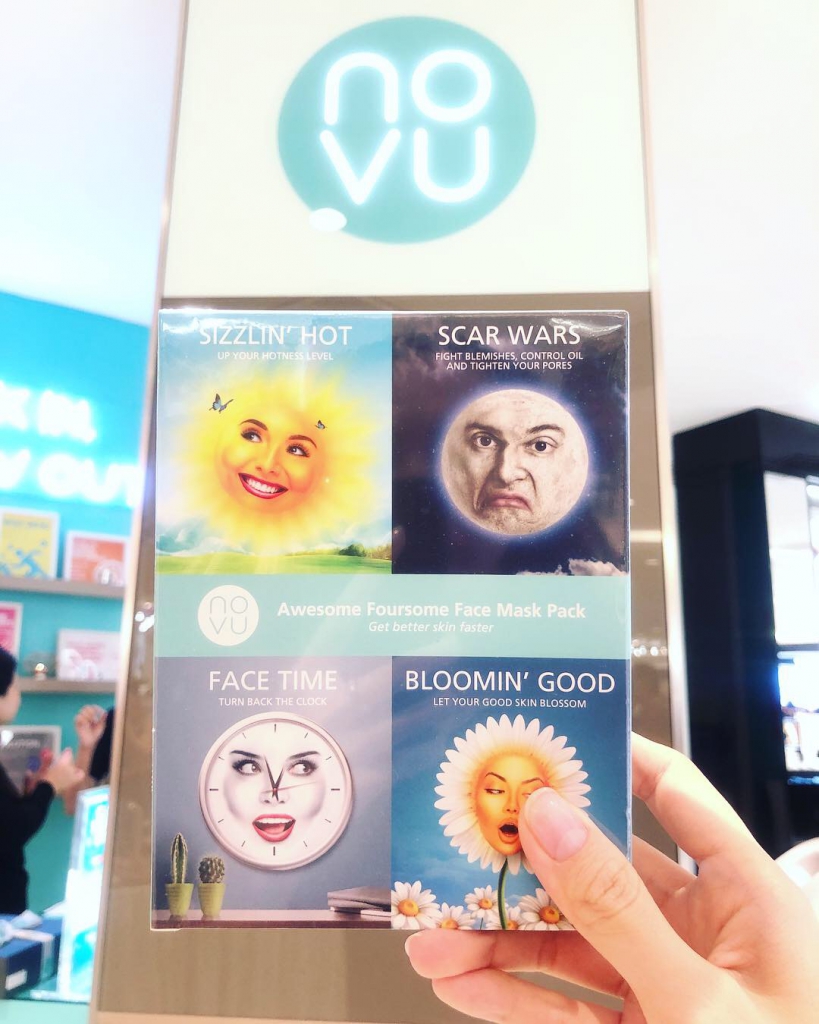 Here are 3 reasons aka treatments that you can go for at NOVU that let's you Glow Crazy!
P+ Phyto Laser
This signature NOVU multi-tasking treatment not only lightens the appearance of pigmentation, but also promotes skin rejuvenation, refines the skin texture, and reduce the appearance of fine lines and wrinkles. It's also gentle enough to treat a wide variety of skin types.
The non-ablative lasers heat the skin beneath the surface, so it is less painful and comes with virtually no downtime at all while helping to balance the skin by clearing clogged pores to inhibit bacteria growth and calming over-active sebaceous glands for a clear, supple and glowing complexion.
And when paired with the NOVU Radiance Light treatment, the result is an even and glowing complexion. The Radiance Light treatment is an Intense Pulsed Light (IPL) treatment that delivers a shower of polychromatic broad spectrum of light pulses to give skin a brighter and healthier glow. In addition, it also stimulates collagen production and reduce sebum production to inhibit acne and pimple formation. Both treatments are fast (under 10 minutes), effective, and come with no downtime at all.
In short, you can zip in for a session, zip out to grab lunch and head back to the office, with your colleagues being none the wiser. This truly gives new meaning to a lunchtime quickie. NOVU doctors recommend this treatment to be done once to twice a week as part of a regular maintenance regimen.
2. Ion Infusion
This fuss-free and quick treatment infuses skin with hydration to keep it smooth, supple and glowing through its patented Drug Delivery System™ (DDS™) to infuse moisture and other skin-loving nutrients deep within the skin while instantly soothing it at the same time using the process iontophoresis.
Iontophoresis is an electrical delivery technique which has low and harmless electrical current to penetrate chosen active ingredients to the skin without causing any damage to the skin.
It encourages cell renewal, thus reducing the appearance of dark spots and improves skin luminosity and glow. Now at NOVU Aesthetics, this treatment is used for Anti-ageing purposes with the Kakadu serum. Enriched with Kakadu Plum extract, which contains 100 times more Vitamin C than oranges and just five minutes, you'll see a smoother, more supple and radiant complexion. Best bit? You can do this as often as you like.
3. RF- Regenerative Therapy
A NOVU signature protocol, the Radio Frequency (RF) based treatment is ideal for lifting and firming skin that has lost its elasticity to bring definition back to your facial features. Dubbed "contour refiners", radio frequency (RF) treatments utilises RF waves to create heat energy within the skin, at the dermis layer, to remodel tissue while boosting collagen and elastin production at the same time.
The localised heat from the electrodes of the applicator head, causes the collagen fibres to contract while increasing the metabolism of the fibroblasts to give an instant tightening of the skin, thus creating a smoother and younger looking complexion.
The non-invasive RF technology is also able to expel toxins and improve the skin's micro-circulation, giving the complexion an instant glow at the same time. And with immediate tightening of the skin, it's also an ideal pre-event treatment to do as it offers no downtime.
Review
I got to try out the P+ Phyto Laser with Radiance Light and NOVU Ion Infusion treatments during the launch and both of these treatments took less than half an hour to complete which is great when you're having a busy day and you need that quick skincare treat.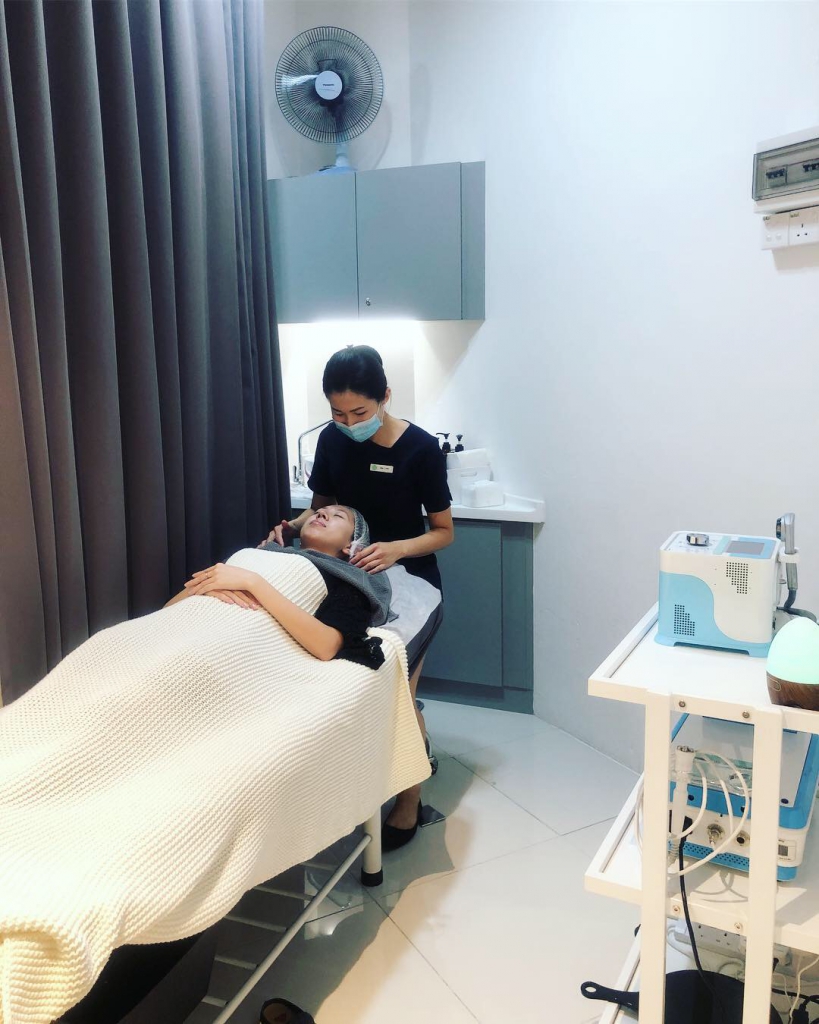 P+ Phyto Laser with Radiance Light treatment: The laser gave a tingling sensation to my skin that's was not uncomfortable and there was a slight burn scent which is due to the removal of dead skin cells. Overall, my skin felt a bit taut after the laser and the Radiance Light treatment was really bright, even when my eyes are closed, I can still see flashes of light. Whether my skin looked brighter and clearer, I couldn't tell as the therapist proceeded with the next treatment.
Ion Infusion treatment: This was a nice treat to my skin because it's felt cooling and soothing. It also helped to reduce the redness on my sensitive skin too. After completing this two treatments, my skin definitely looked brighter and felt much smoother than it was before!
Check out the holiday offers happening at the counter now.
NOVU Aesthetic Clinic is located at G1.22, PARKSON SUNWAY PYRAMID.
Operating Hours: 10AM – 10PM
T: +603-56210203
Follow NOVU Aesthetics on Facebook and Instagram for the latest updates.
Read also: Tried & Tested: 5 Sunscreens For Your Face & Body