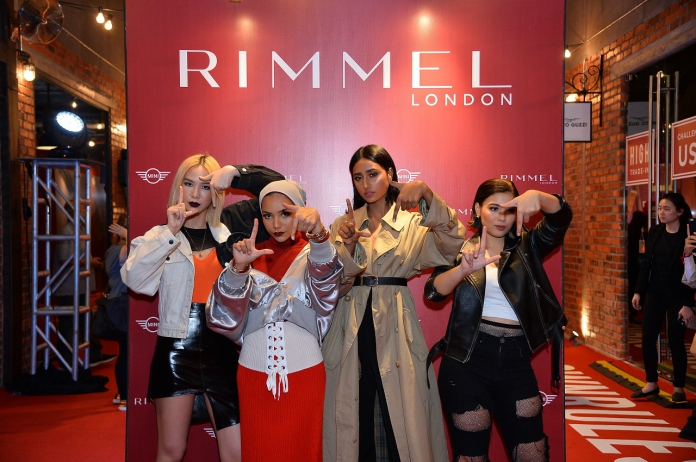 The wait is finally over as Rimmel London, UK's no.1 cosmetic brand is officially in Malaysia and it was one heck of a swag party that brought London City to life for one night only at The Gasket Alley, Petaling Jaya. This big bang launch served as a call-to-action for young Malaysian beauty millennials and members of Generation Z to ditch the 'classic' approach to makeup and have the confidence to reinvent the rules of beauty and champion the Power of Self Expression with the launch campaign mantra of Make Up Your Own Rules!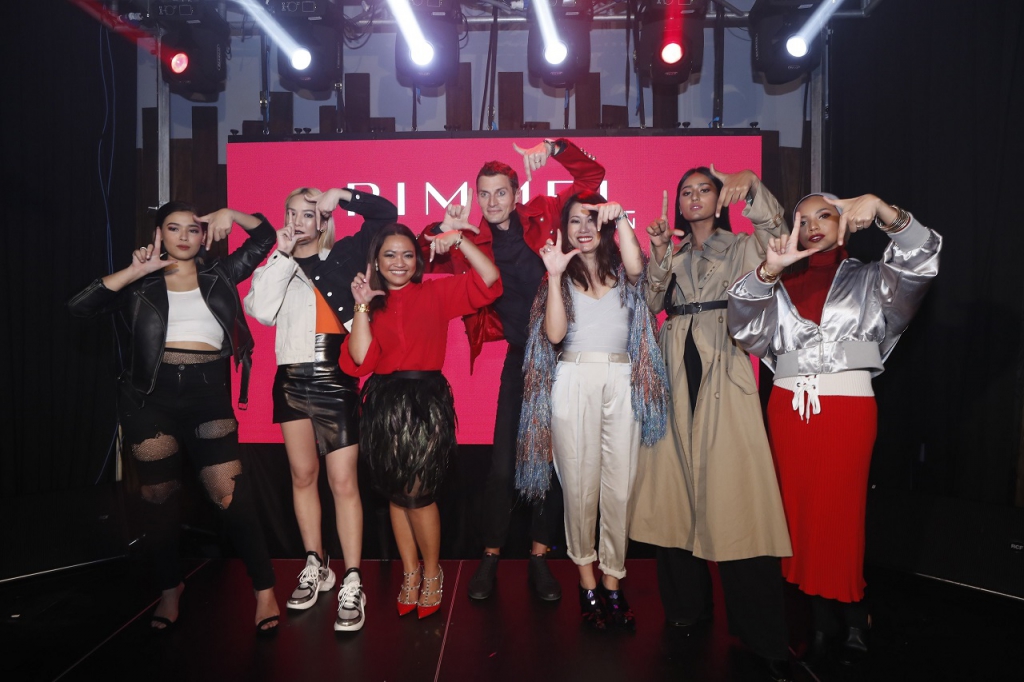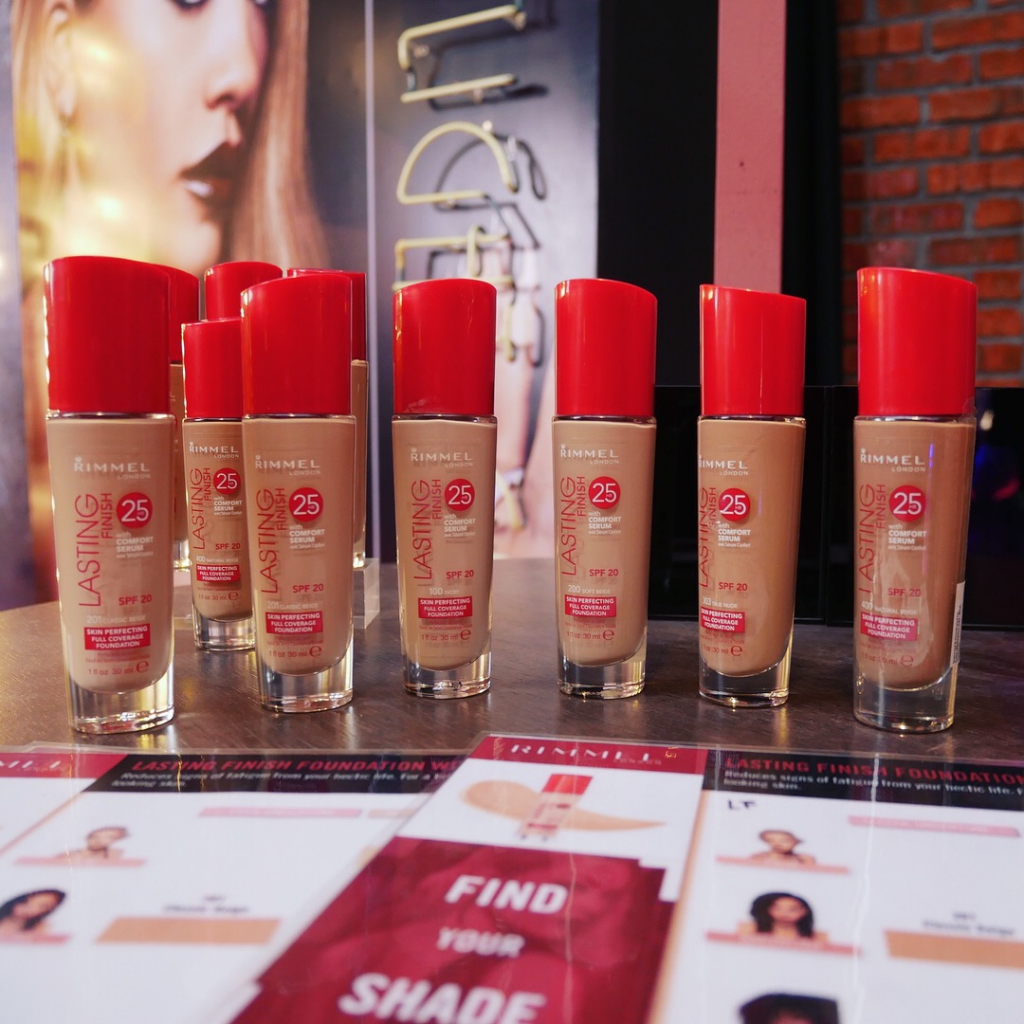 A cutting-edge makeup brand, Rimmel London embodies the quintessential London girl who is authentic, real, bold, confident and expressive. The brand's tagline of 'LIVE THE LONDON LOOK' is equal part nods to London city's unique vibe filled with cultural richness, a sense of freedom and diversity. With a visual signature, the double L frame which you can create with the thumb and index finger of each hand, to inspire memorable pictures with a bold attitude.
Speaking at the launch, Pink Fong, Marketing Director of COTY Malaysia:
"It is not very often that you get to launch a brand so distinctive from its peers in the same category. Rimmel's edgy, streetwise, bold personality stands out by capturing an all-welcoming and inclusive point of view on beauty. The Malaysian beauty scene has been long overdue for such a refreshing and empowering point of view that encourages fans to embrace who they are and to experiment and make up their own beauty rules and looks."
"We believe the Rimmel's POV will appeal and resonate to Millennial beauty fans and Generation Z'ers by empowering them to be confident in themselves, explore different looks and invent their own beauty POV."
The start of the launch campaign was marked with the creation of four iconic London Looks inspired by four boroughs of London City; each borough has its own distinctive and unique makeup look. Resulting in four unique looks representing a different character, mood and attitude. These looks consist of:
Spotlight Grunge, inspired by North London, is a look that is cool yet glamorous and is ready to be in the spotlight anytime!
Experimental Hipster, inspired by East London, is a hold-no-bars look that is fun and unique.
Fearless Chic, inspired by West London, is a look that is poised yet fearless, ready to take on the world.
Edgy Street Glam, inspired by South London, is edgy and fashionable and stands out!
Matching up to the four iconic looks, up and coming KL's personalities formed a Rimmel Rebel Squad headed by – Chacha Maembong, Ashley Lau, Nina Khalil, and Rubini Sambanthan and supported by makeup artist to the stars, Noriana the Face designer. The girls were then enlisted to channel their inner London Attitude and pulled off each of their London Looks to perfection in a style film that debuted during the launch party.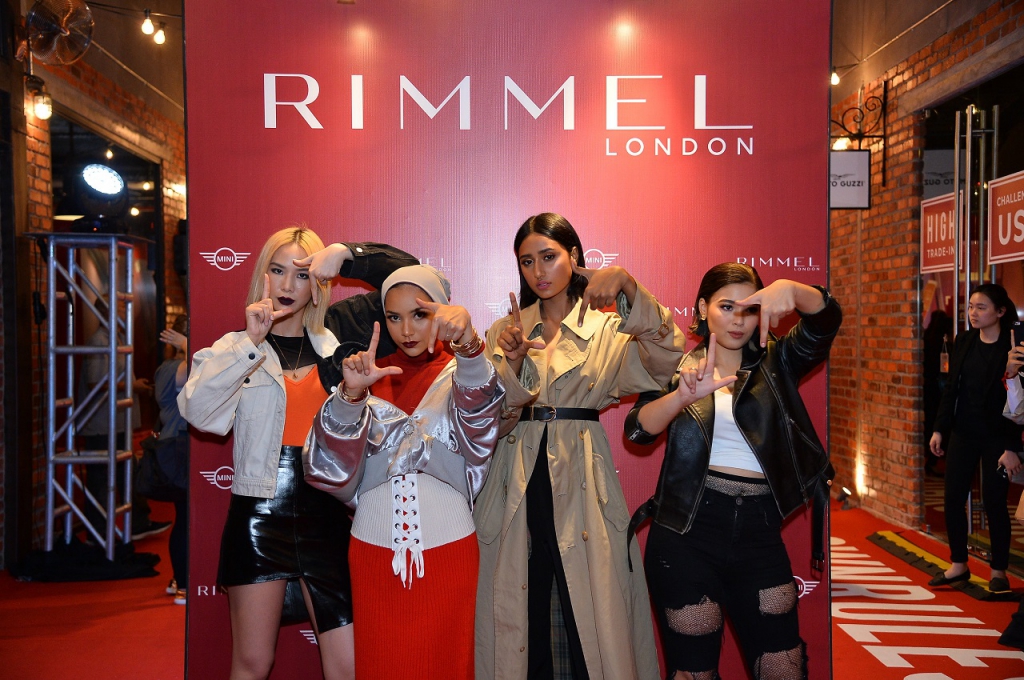 During the launch, it was evident Rimmel London pulled out all the stops, bringing alive London City for One Night Only – with larger than life playsets showcasing each of the iconic four London Looks, a dedicated Makeup Play area and mainstage featuring performances by Ethan Curzon, one half of Iconic millennial DJ Duo BATE and songstress Sachie Amira.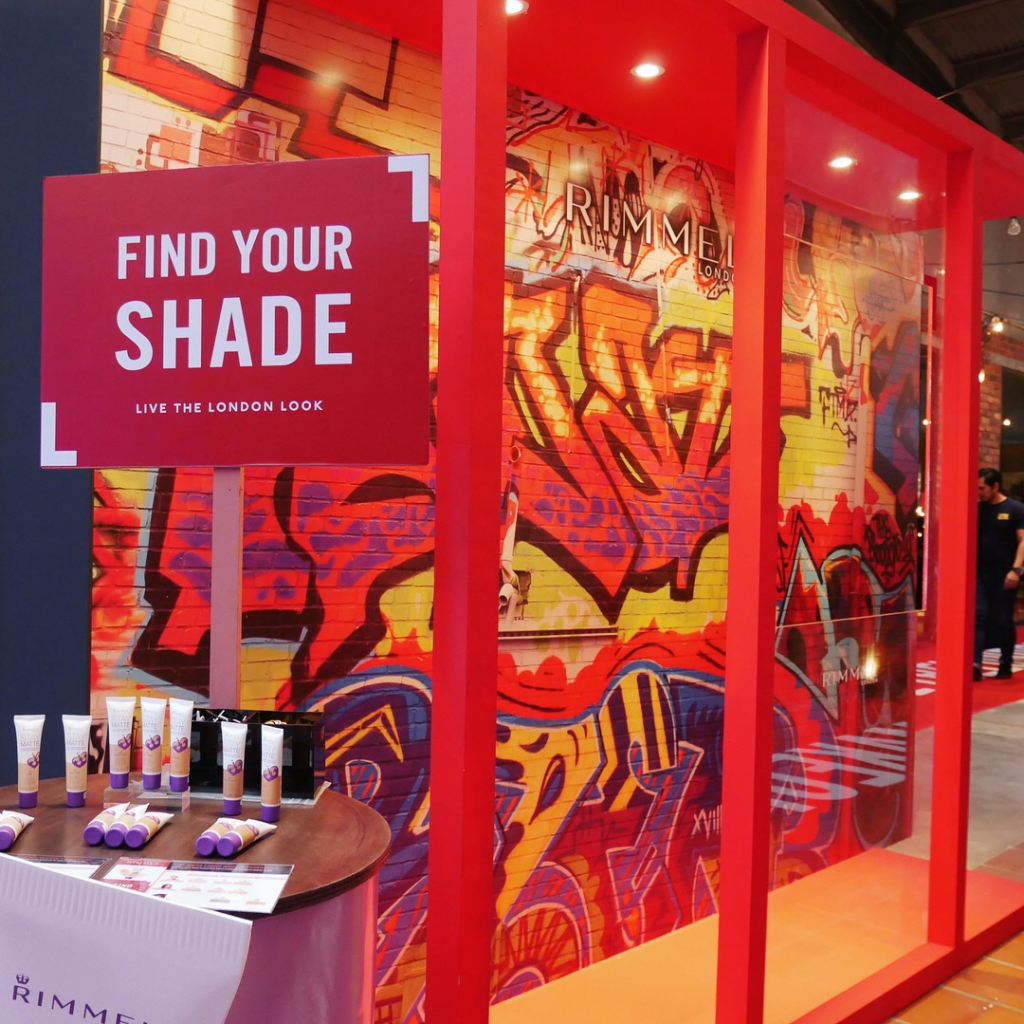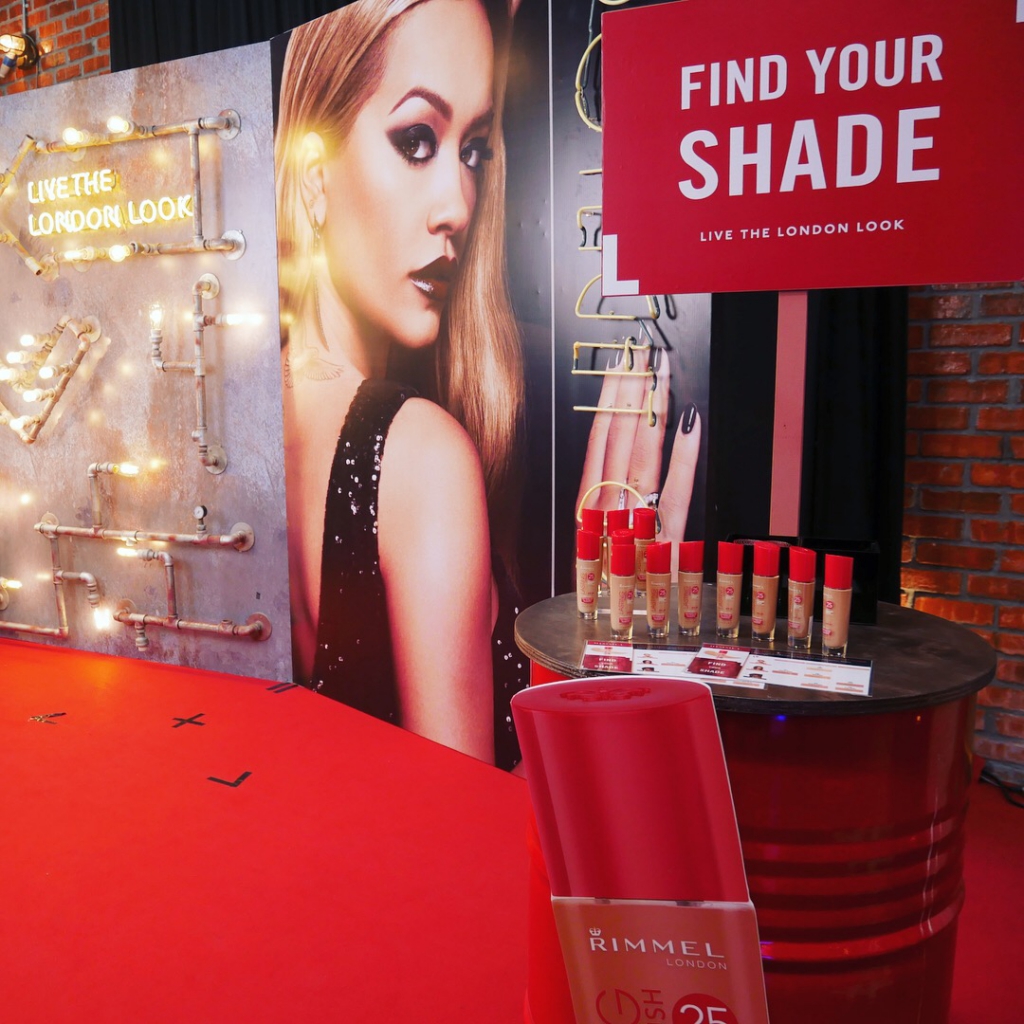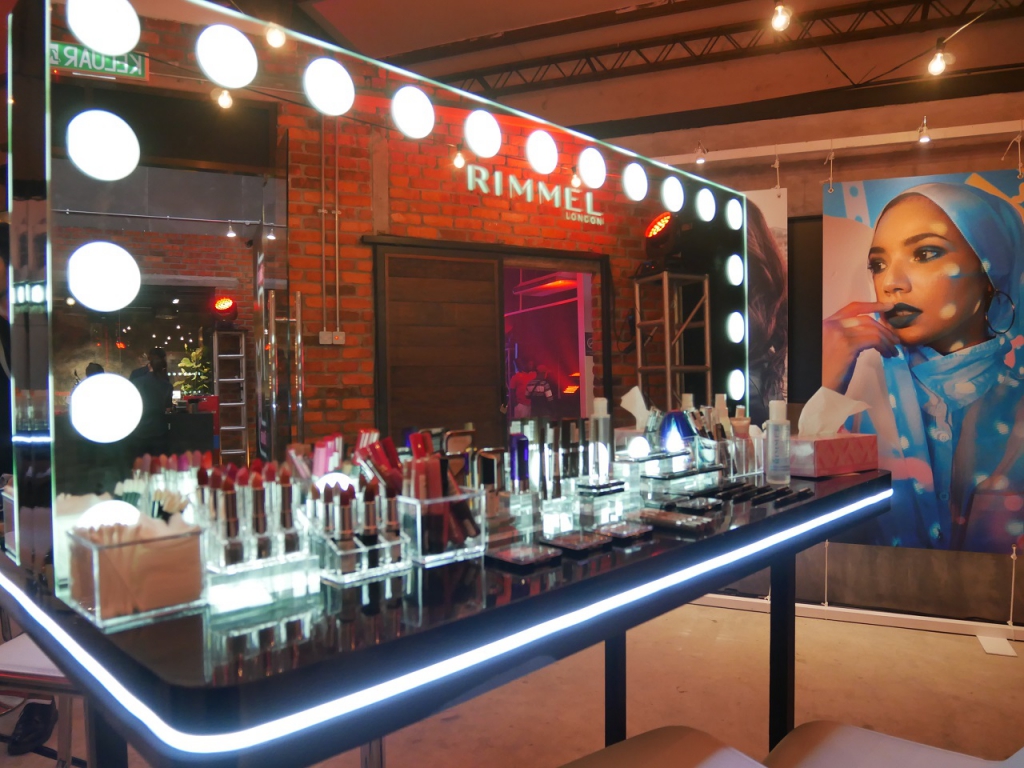 Adding to the impact of the night, our four Rebels proved their worth, showcasing each look with a catwalk through the audience as they took to stage to welcome the launch in a confetti shower as COTY South East Asia and Malaysia management team popped bottles of Magnum sized Moët & Chandon champagne.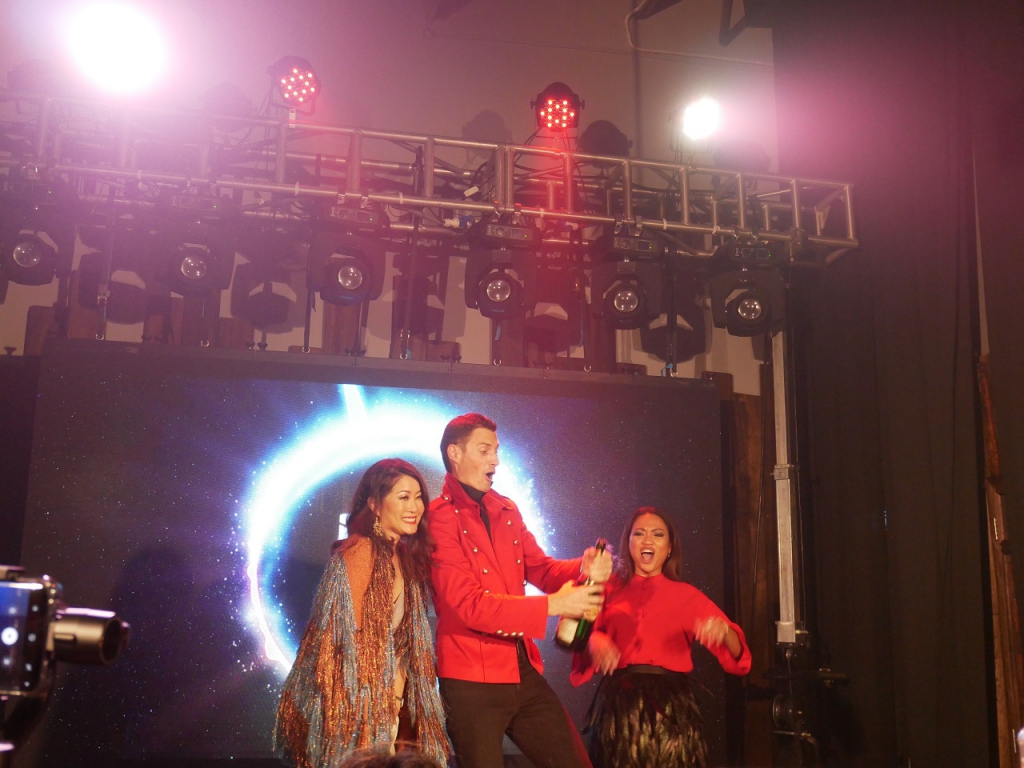 Celebrating the launch in a chic way, Rimmel partnered with MINI in a Rimmel X MINI campaign, with MINI being the official transportation partner for the launch party.
Rimmel London is available at selected Watsons and Guardian stores in Peninsular Malaysia so go on and pick up some of Rimmel London's hero products, such as the new 'Stay Matte Liquid Lip Colour' in 15 shades for boldness that stays on and 'Brow This Way' range of innovative brow products to #browlikecara.
Here are the 15 shades of Stay Matte Liquid Lip Colour which you can choose from:
Some of the brow products from the Brow This Way range:
Follow Rimmel London Malaysia on Facebook and Instagram for the latest updates.
Read also: #Scenes: Rimmel London Is Coming Back To Malaysia