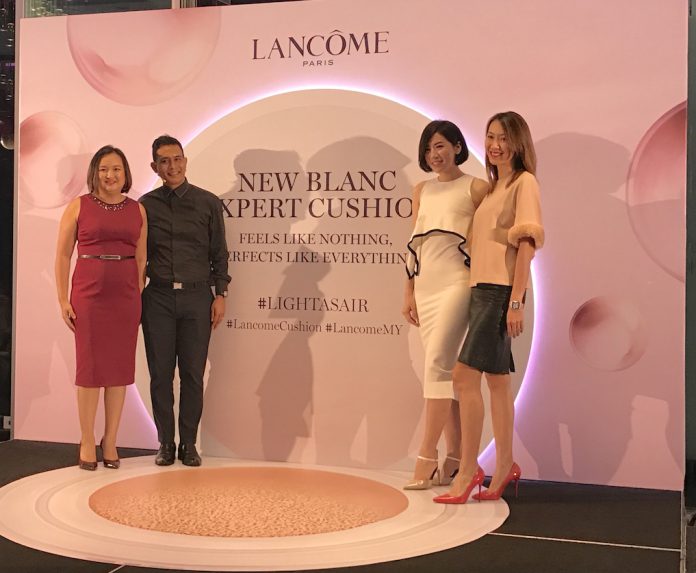 Lancome took us through a journey of roses as they launch the new Blanc Expert Cushion along with the latest additions to the UV Expert range. Learn more about the products here.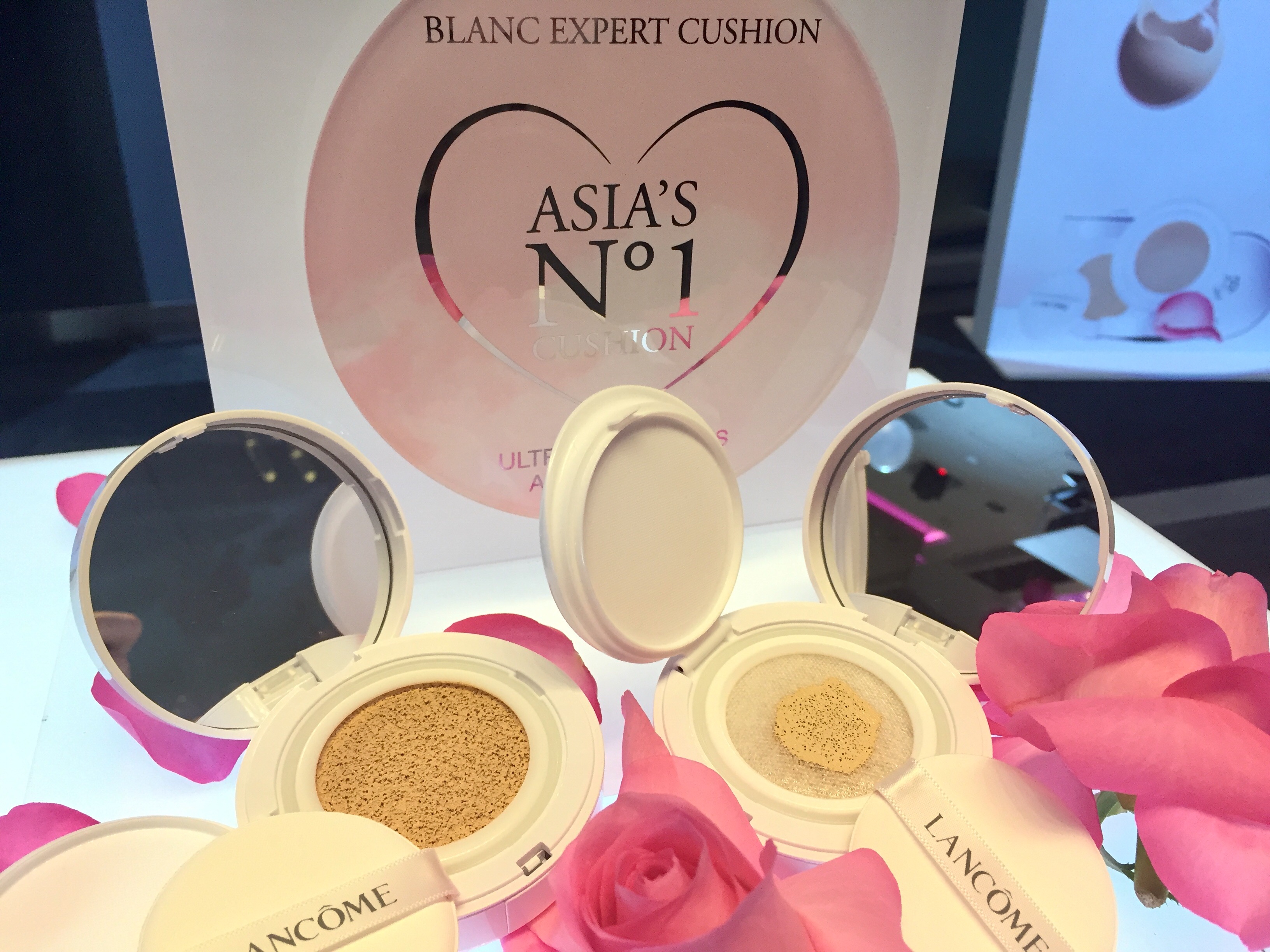 Already renowned for its lightness, long-lasting hydration and second-skin effect, the Blanc Expert Cushion Light Coverage continues to improve the sensory feel of skincare with an airy texture and an antioxidant formula. Your skin will have a rosy, windswept glow thanks to one of its secret ingredient, Aeragel. Composed of air at 90%, the Aeragel particle is twice as light and luminous as a conventional particle which makes it a major active ingredient in Blanc Cushion Expert, all the more so as its porous nature allows it to absorb up to four times its weight in sebum, offering the promise of an infallible hold.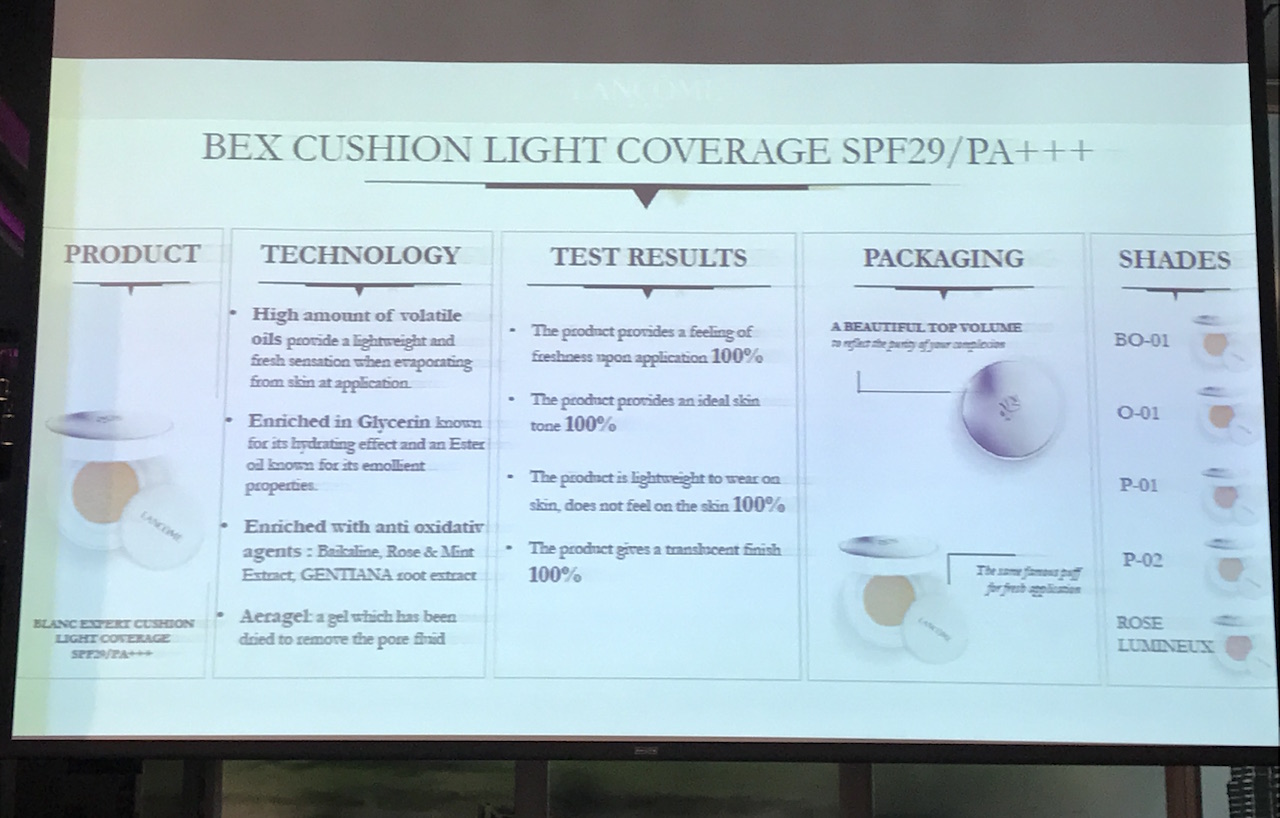 Whereas, the secret for the cushion's High Coverage is the PolarTM technology developed for Lancôme. The cushion consists of fibres identical to those in fleece clothing, finely intertwined to hold a formula that provides more coverage than a traditional cushion, while delivering just the right amount of product upon application. Celebrities such as Amber Chia, Vanessa Tevi and Pauline Tan's face was as flawless and radiant thanks to the cushion.
With a newly improved formula that contains four new ingredients renowned for their antioxidant properties, particularly Moringa extract and Baicalin, which shields against oxidative stress, now you can have even skin tone and protected skin for hours. Available in 11 shades, the Blanc Expert also comes in a Fluid version with the same lightness and the same fresh and radiant result.
The Lancome UV Expert-Blanc Expert products are available at all counters nationwide:
Blanc Expert Cushion Light Coverage, RM188 & Blanc Expert Cushion High Coverage, RM188
UV Expert Youth ShieldTM, Aqua Gel SPF50 PA ++++, RM195
Blanc Expert Mousse Lotion, RM240
Follow Lancôme Malaysia's Facebook for the latest news and releases.
Read also: Keep Your Skin In The 'Safe Zone' With Lancome UV Expert-Blanc Expert