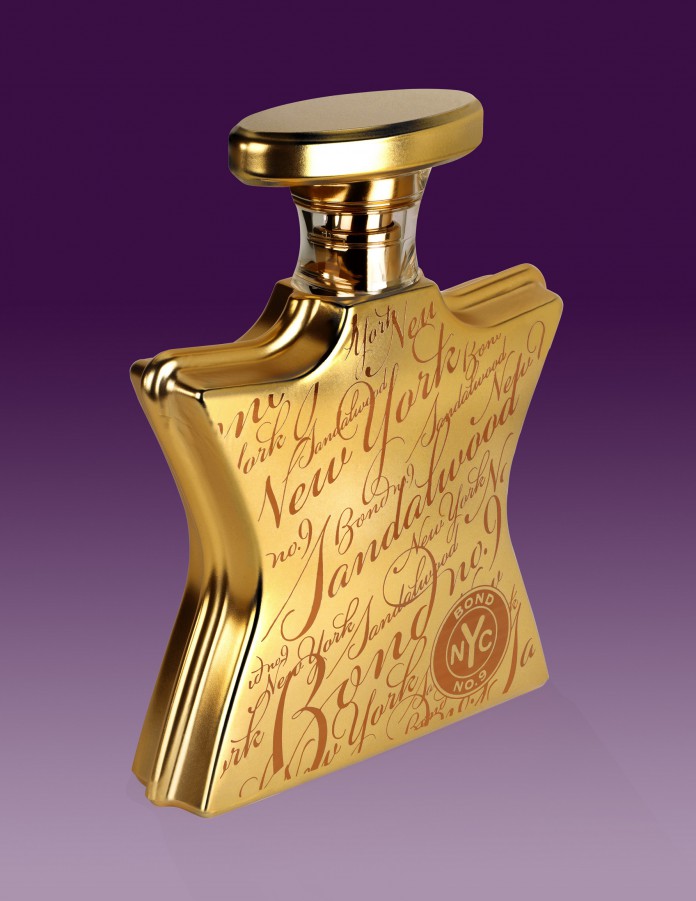 In business for ten years, Bond No. 9 is an edgy downtown perfumery,
committed to designing artisanal scented evocations of the neighborhoods and streets of New York—from Riverside Drive to Chinatown to Coney Island. Bond No. 9 has a dual mission: To restore artistry to perfumery, and to mark every New York neighborhood with a scent of its own. Each fragrance represents a specific downtown, midtown, or uptown locale or a city-wide sensibility. It has recently unveiled two unisex fragrances that will be available at major perfume counters near you.
---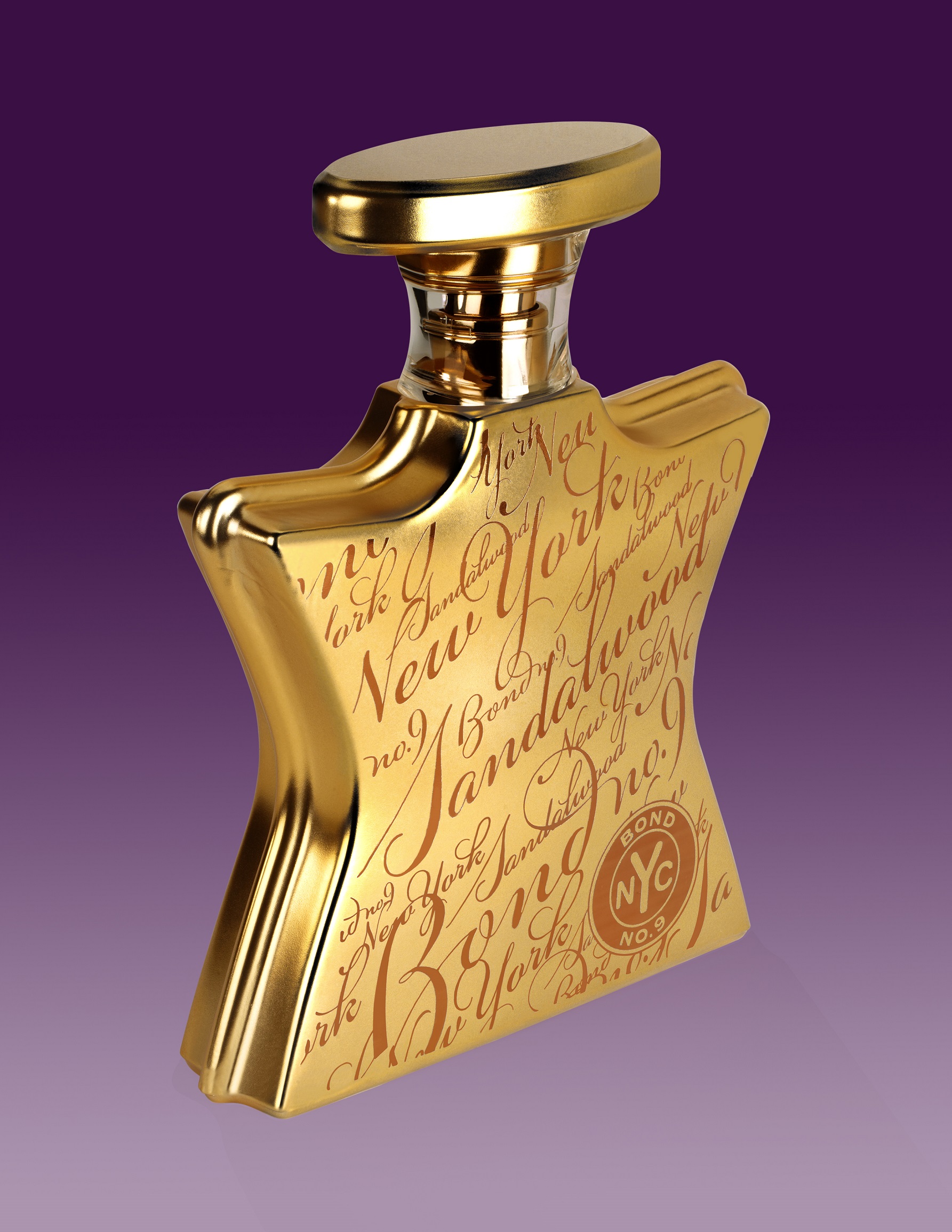 Taking full advantage of this aromatic wood's ingrained durability, Bond No. 9 Sandalwood was designed for maximum sillage, or diffusion.
Wear it, whether you're male or female, and you'll be noticed, for sure.
And to underline its smooth, creamy scent, we've surrounded it with some unexpectedly heady supporting players. The starter notes, for instance, are earthy, tangy carrot, along with violet-like orris and spicy cardamom. They segue into the heart of this eau de parfum, where sandalwood holds its own with ripe, sassy fig and papyrus— an aromatic wood with a dry, austere scent that was used as an early form of paper. The lingering base confers incredible staying power, combining sensual, animal musk, woody, tenacious oakmoss, and honey-like amber—which, like sandalwood, has its origin in a sturdy, reliable tree.
As with the other eaux de parfum in our Notes series, the Bond No. 9 New York Sandalwood name is rendered in old-fashioned flowing script, on a slant, covering the surface of our superstar bottle as if it were writing snatched on a piece of paper. The background hue is proud, opulent gold—our romanticized version of the color of sandalwood hardwood.
Appearing on-counter in November 2014 Prices: 100ml, RM1,448; 50ml, RM1,141.
---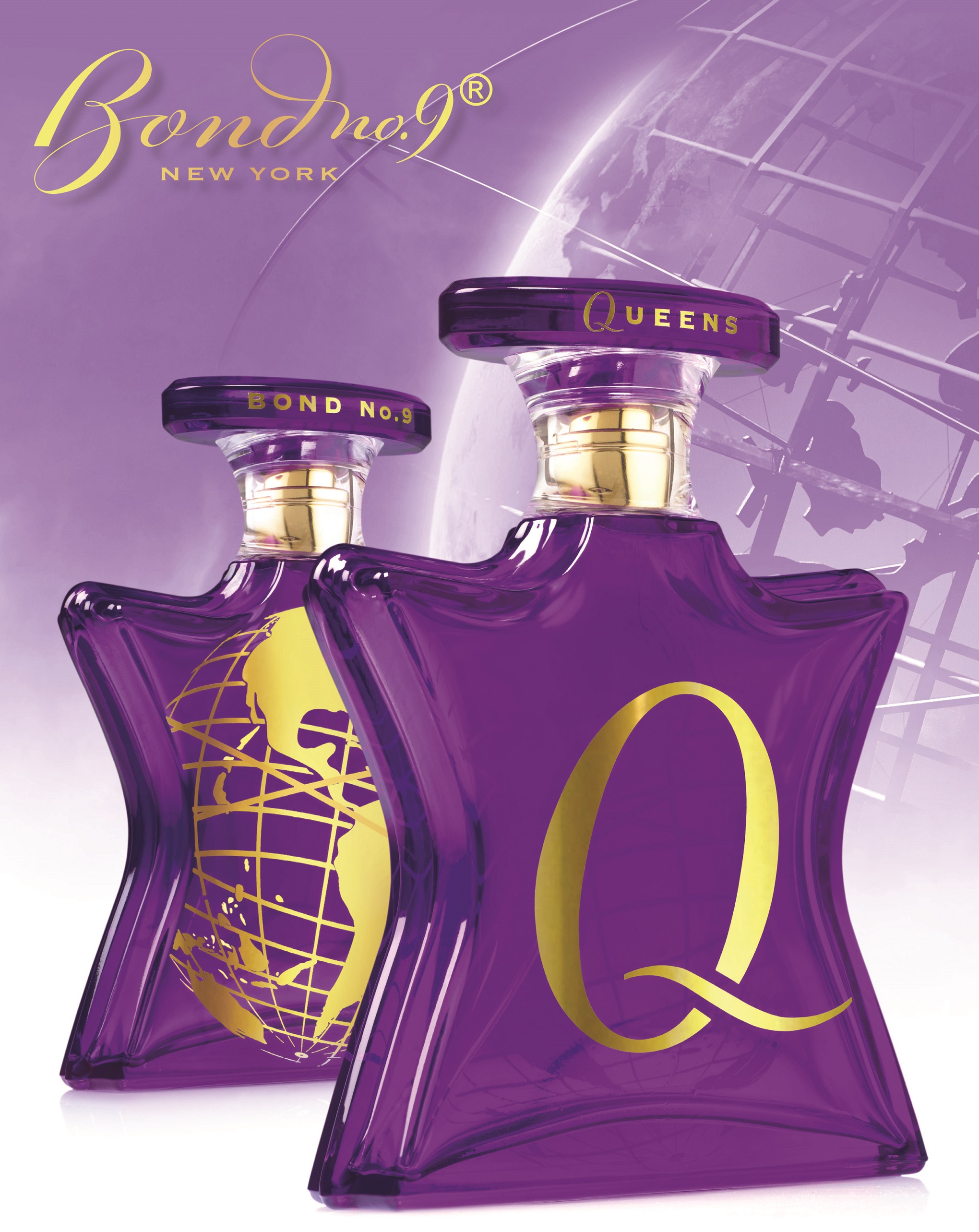 Queens, the scent, designed with plenty of diffusion, places its key ingredient, tuberose,
in an unexpected contemporary context, preceding it with citrussy bergamot, come-hither
blackberry, and haunting cardamom topnotes. And then when explosive and succulent
tuberose does appear, it's tempered by velvety champaca and tea-like osmanthus, and sustained
by reliable base notes—sandalwood, musk, amber, and benzoin resin.
As for the Queens bottle: Etched in gold leaf on the front is a whirling rendering of the
World's Fair's iconic geodesic dome; and on the back, a simple long-tailed Q. The
background color? All-inclusive, multi-gendered royal purple, appropriately enough.
Queens arrives on-counter February 2015. Price: 100ml, RM1,185; 50ml, RM834