Karl Lagerfeld begins a new page in fragrance history, infusing it with the subtle-yet-modern style that defines his fashion, design, photography, imagery, and digital innovation. Building on these foundations, Karl Lagerfeld is launching a pair of fragrances, one women and one for men, that serve to reaffirm his commitment to making style accessible to everyone.
"I love perfume. I have worked with fragrances in the past and I'm thrilled to be launching new ones again today. I love women's fragrances and I love men fragrances. They make life more beautiful. Perfume is like fashion for the nose."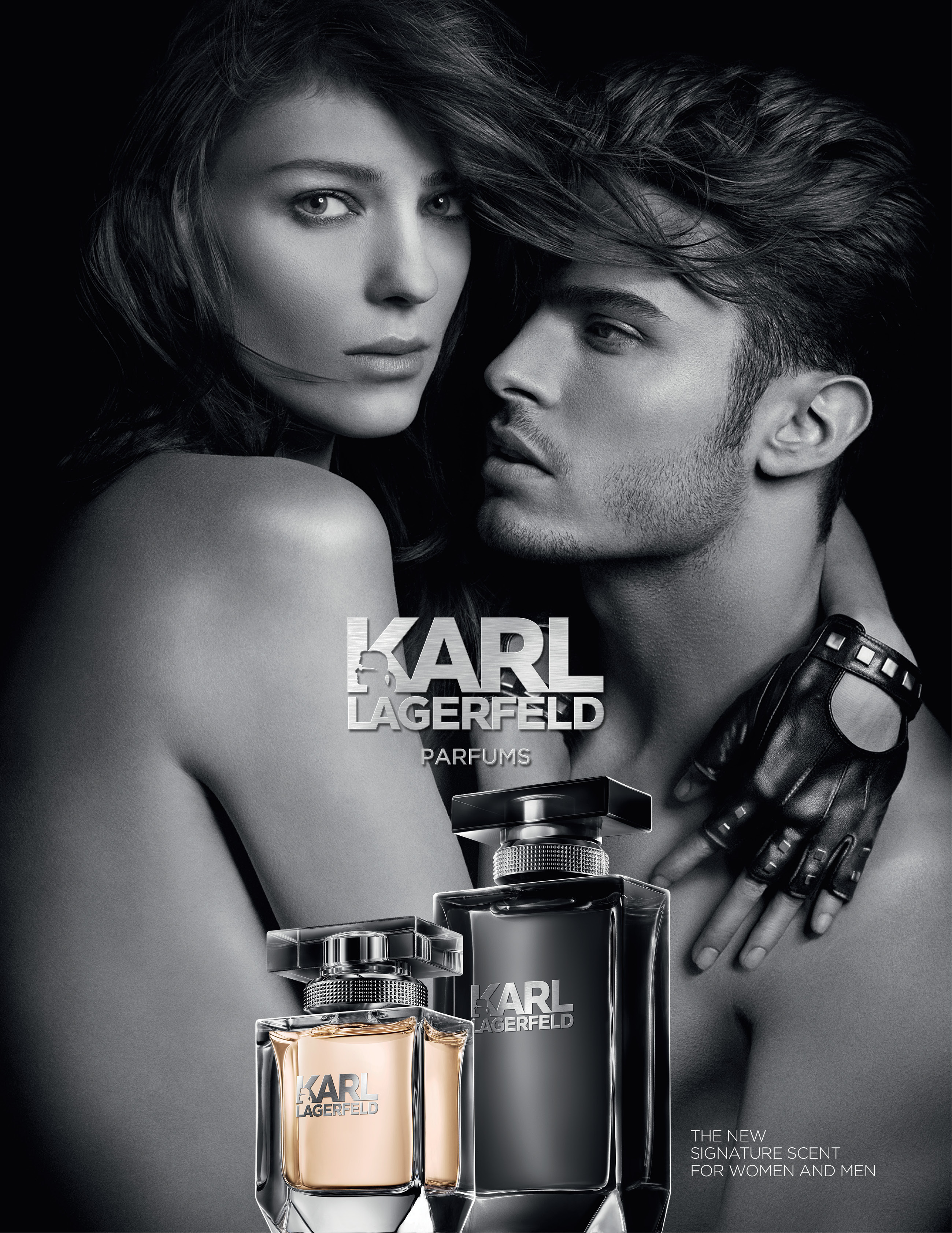 Together, Karl Lagerfeld's two new fragrances form a story of desire, of irresistible attraction, magnetism, sensuality, and a seductive rock-and-roll duo. he chose two of his favourite models to embody his creations: Kati Neischer and Baptiste Giabiconi. In the campaign shots, Kati and Baptiste are shown embracing, their torso bare and bodies become one.
"Today's fashion is no longer simply about clothing. it is about the whole package– not just accessories or glasses, but fragrances, too. it is important for a brand to have its own signature perfume. a fragrance is as important as a piece of clothing."
Karl Lagerfeld for Women and Karl Lagerfeld for Men are now available at any major or selected perfume counter or retail outlets near you.
Retail Pricing as below:
 Karl Lagerfeld for Women EDP 85ml: RM395
Karl Lagerfeld for Women EDP 45ml: RM285
Karl Lagerfeld for Women EDP 25ml: RM189
 Karl Lagerfeld for men EDT 100ml: RM339
Karl Lagerfeld for men EDT 50ml: RM265
Karl Lagerfeld for men EDT 30ml: RM189