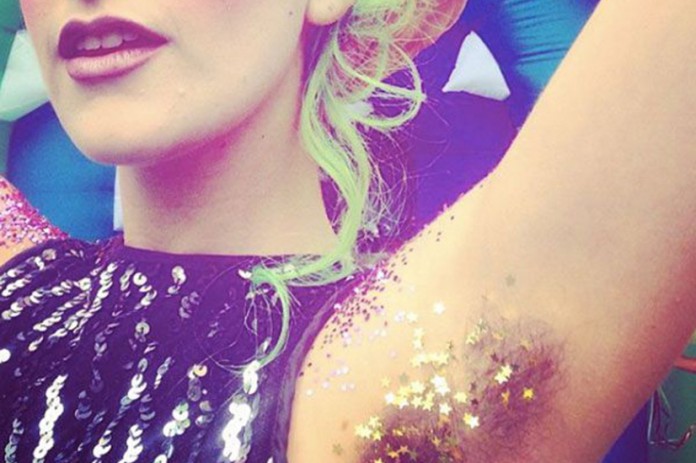 We know it's the holiday season and we tend to feel a little more festive, but glitter armpits did you say
Yup. You heard us. This newest look seems to be trending as a feminist social media phenomenon and we're not entirely sure how we feel about it yet. We've gone from displaying our hairy armpits loud and proud, dying it multi-colours, to now beautifying them with shiny glitter. Progress?
We're not entirely sure how this will work since glitter gets EVERYWHERE. But if any of you have tried it, do leave comments and share your story. You can follow the hashtag #glitterpits to keep posted on this expression of equality.
What happens when we perspire? Will we leave a trail of glitter around our clothing and body to help others follow the trail of glittery sweat? Hmm, I'd rather pass. Don't get me wrong, I'm all for standing up for a cause but I don't think my furry pits are necessarily the most pleasant.
Here are some images of this latest trend. Tell us what you think.