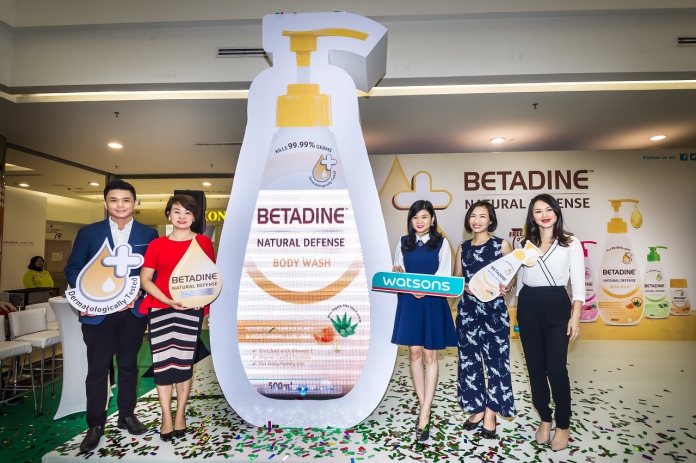 Exclusively available at Watsons stores nationwide, the new Betadine® Natural Defense personal care product range was launched in Malaysia recently by Mundipharma in collaboration with Watsons at One Utama Shopping Centre.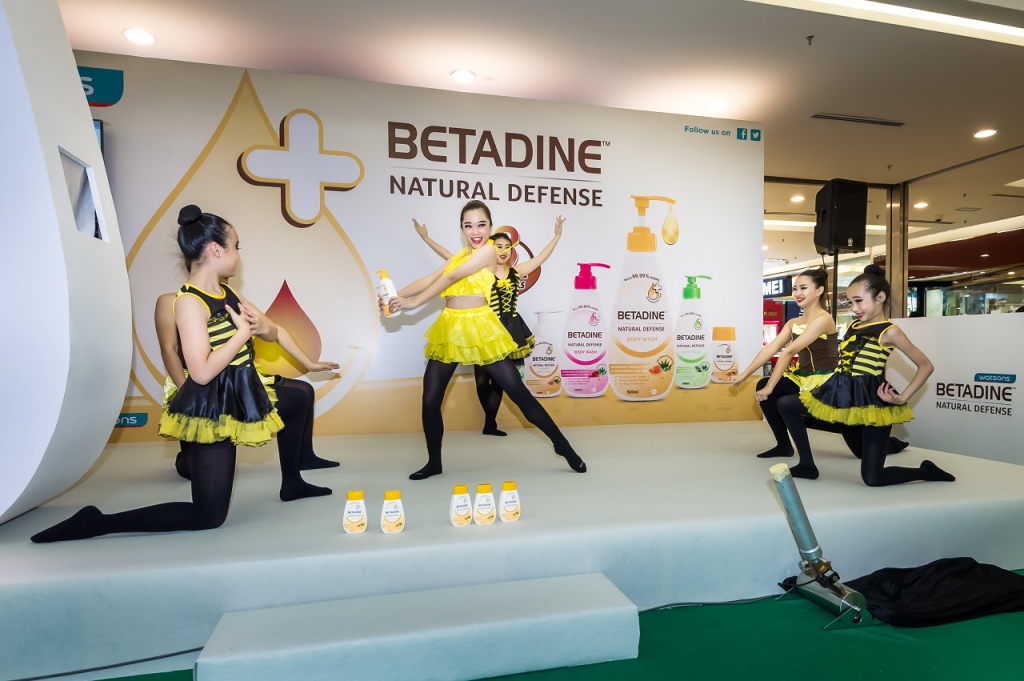 This new range marks Betadine's expansion of its expertise from antiseptics into the personal care, helping more families personal hygiene needs sans the harmful ingredients as it's free of 8 undesirable chemicals, and it contains natural ingredients nurturing skin health while providing 99.99% germs killing effect.
The range is made up of a body wash, hand wash, and hand sanitizer products free of 8 harmful chemical residues such as SLS (Sodium Lauryl Sulfate), MIT (Methylisothiazolinone), Parabens, Triclosan, Triclocarbon, Paraben, Formaldehyde, Dioxane and BHT (Butylated Hydroxytoluene).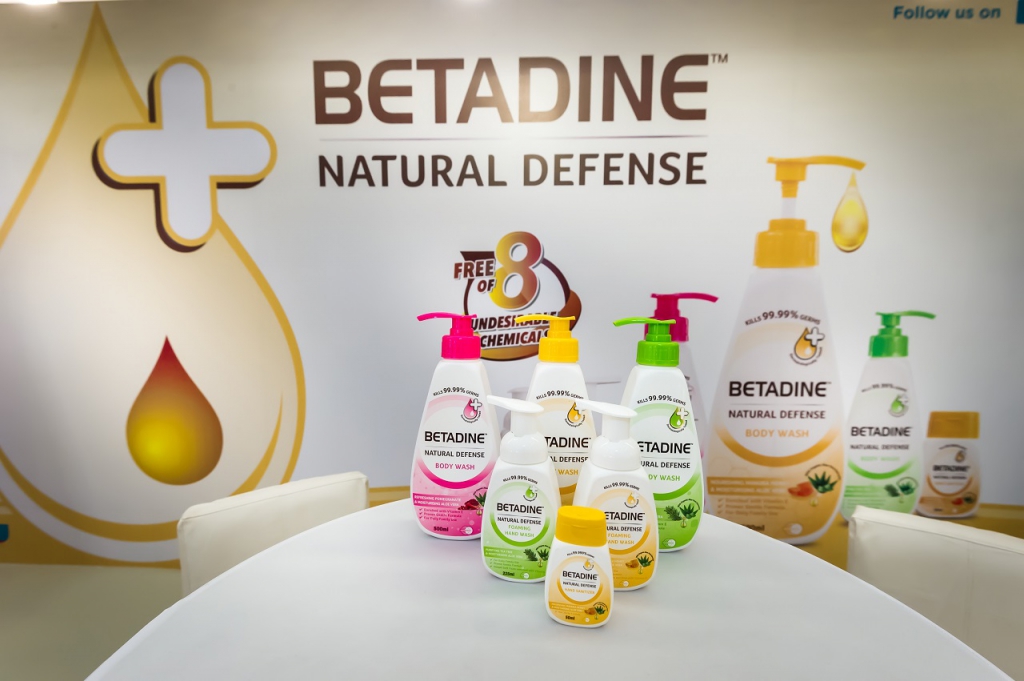 With skin nurturing benefits powered by natural ingredients such as manuka honey, pomegranate, and tea tree, these will not dry out your skin. The organic aloe vera and vitamin E will give you moisturized and healthy looking skin.
Suresh Pragasam, Mundipharma Regional GM For South East Asia said, "Trusted by healthcare professionals, patients and consumers over 60 years, Betadine has been recognized as a global expert brand in fighting germs and infection. We're very excited about this breakthrough – a daily-use range that that does not contain the common harmful ingredients includes healthy natural ingredients and protects against germs. It makes it a natural choice for people who want effective daily hygiene for themselves and their families but don't want to compromise on quality."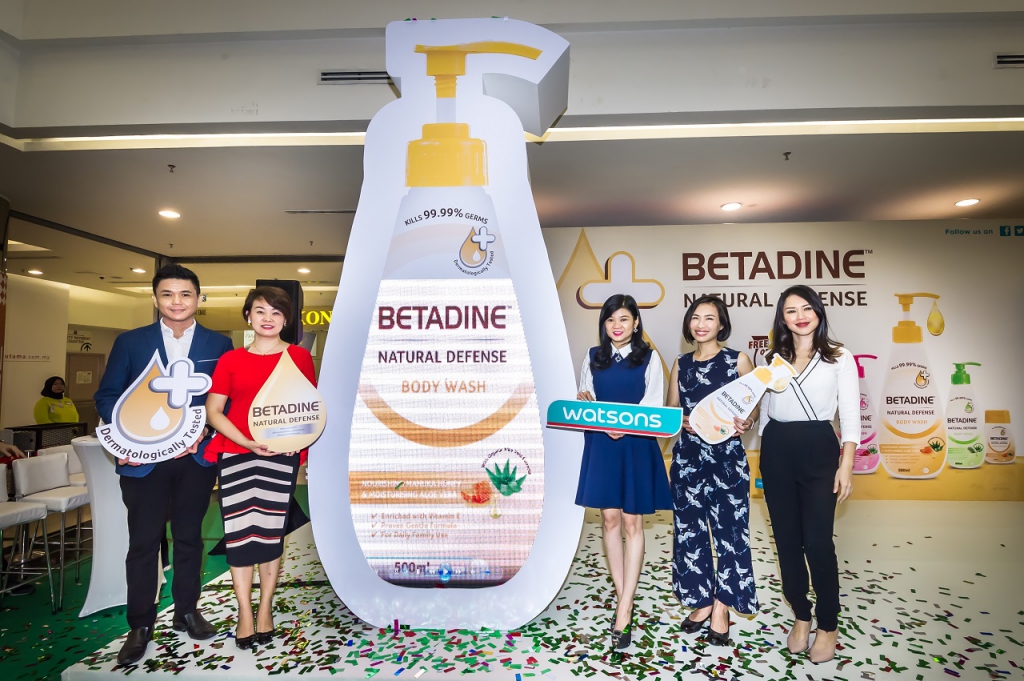 "Malaysia will be the second country we launch the range after it has proven to be incredibly popular in Thailand." Added Suresh.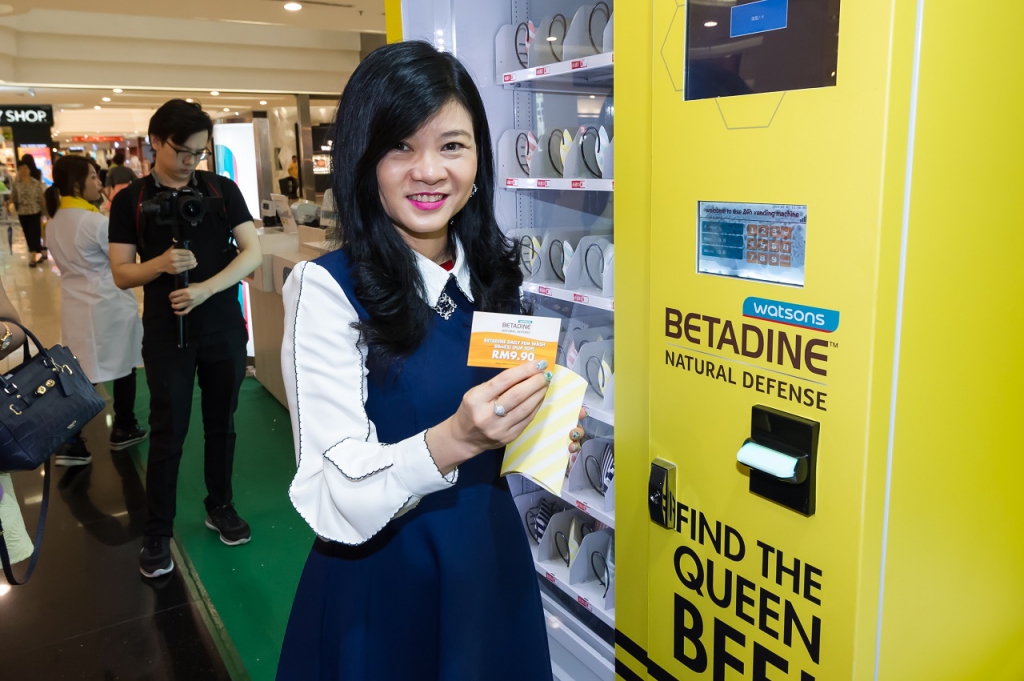 During the launch of BETADINE® Natural Defense at the One Utama Shopping Mall, renowned consultant dermatologist Dr. Ch'ng Chin Chwen was invited to share her insights on how people can take preventive measures to avoid harmful chemical exposure to themselves and their family.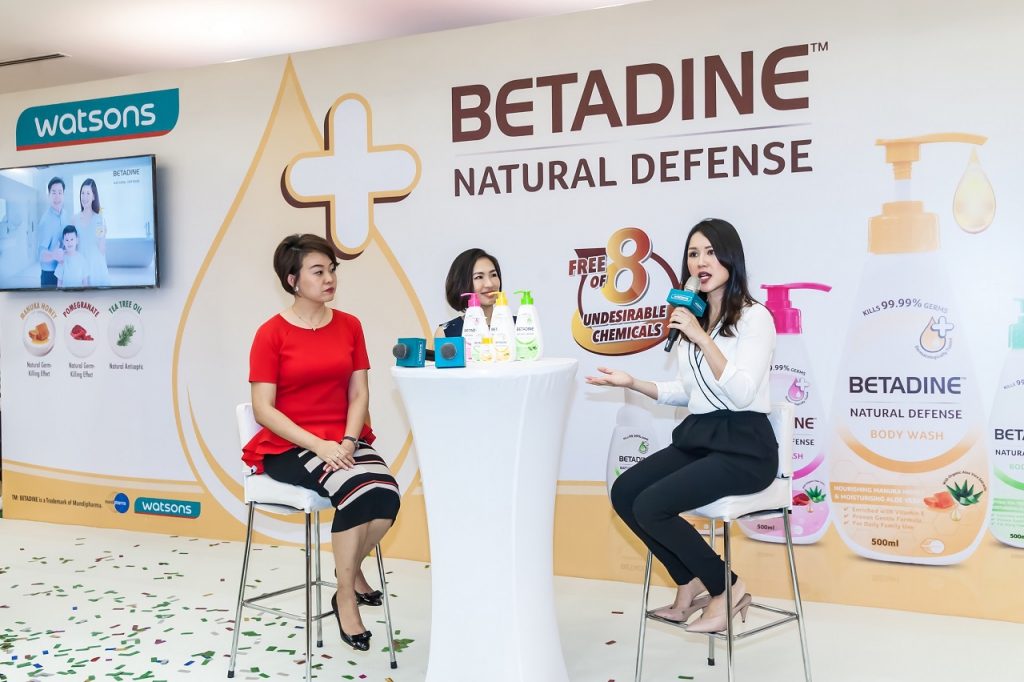 Shoppers who missed out on the launch event can participate in the BETADINE® Natural Defense ongoing roadshow at One Utama, where shoppers can test out the new product range as well as learn about making smart choice for personal care products.
The Betadine Natural Defense range is available exclusively at Watsons nationwide.
Read also: BETADINE® Launches its Newest Feminine Care Range