Along the Verve Shops avenue situated on Jalan Kiara 5, Mont Kiara, stands a restaurant by the name of La Casa (neighbors of B-Lab Bakery, Bistro & Bar). La Casa, when translated into English, means "home" which underpins the entire concept of their restaurant.
The restaurant specialises in home-cooked wholesome food from thin crust pizzas, to pastas, home baked bread and homemade desserts including their famous variety of cakes and colourful macaroons. It's an impressive collection of a few stand-out items, like their own duck patty burger and baked brie with thyme appetizer, to name a few.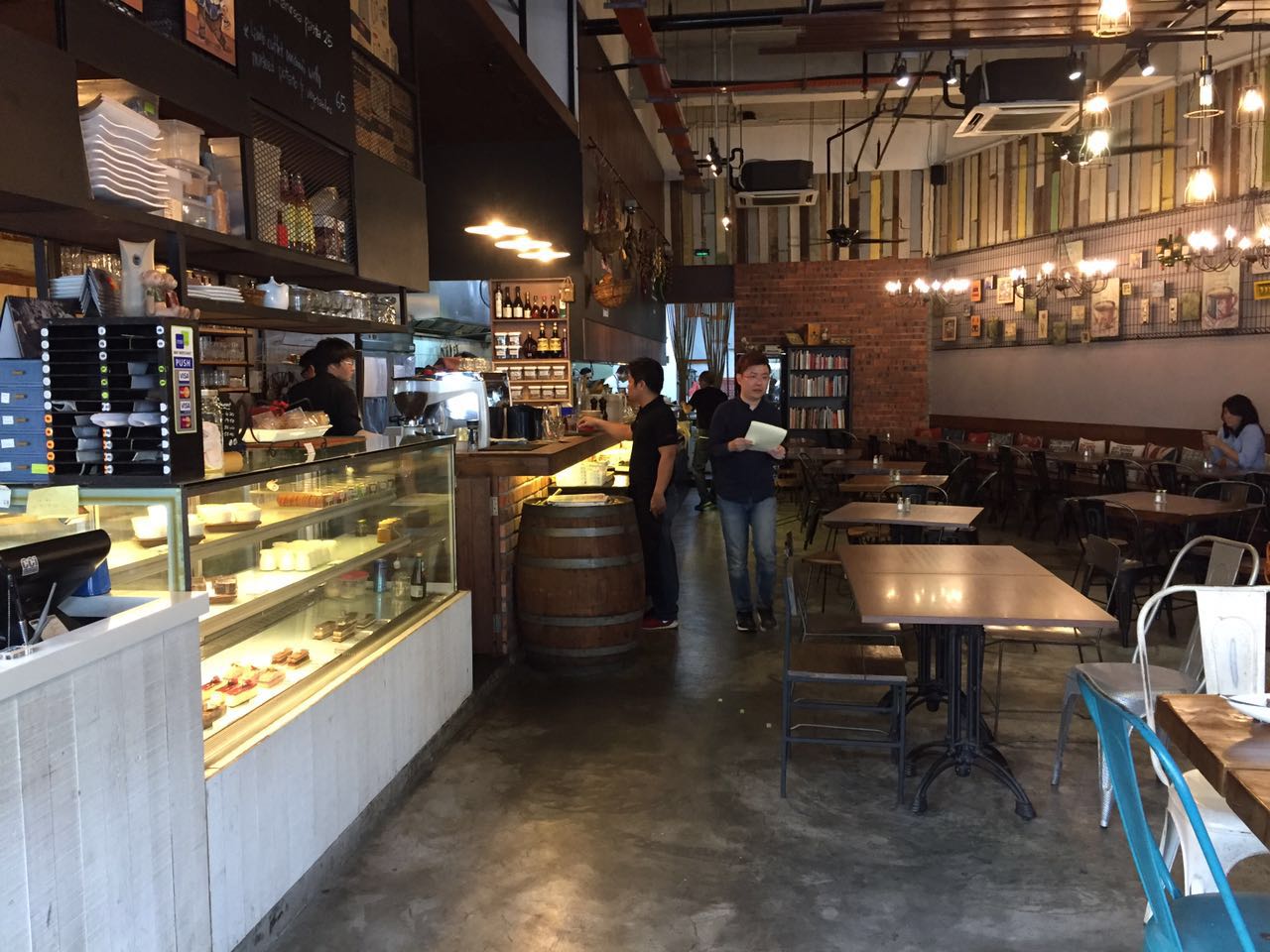 Healthy meals and good deals 
Most of us have embraced the path of healthy living, and this means we're on the lookout for healthier meals. Enough with processed and MSG-laden food, bring on the good stuff that's filled with nutrition!
On that note, it's comforting to know that every dish prepared by La Casa's experienced chefs is free of MSG, artificial flavoring, or any added chemicals – keeping the dishes flavored as natural as they should be.
Two special healthy sets available on menu until 30 April 2016 
In recognition of the recent World Health Day on 7 April 2016, La Casa has added two healthy sets to their menu for the entire month of April 2016. Their aim? To raise awareness of the importance of a healthy and balanced diet.
The two sets – Glorious Green and Ravishing Red – have been carefully designed to reflect healthy eating habits. The tasty ingredients were selected based on the nutritious benefits they provide.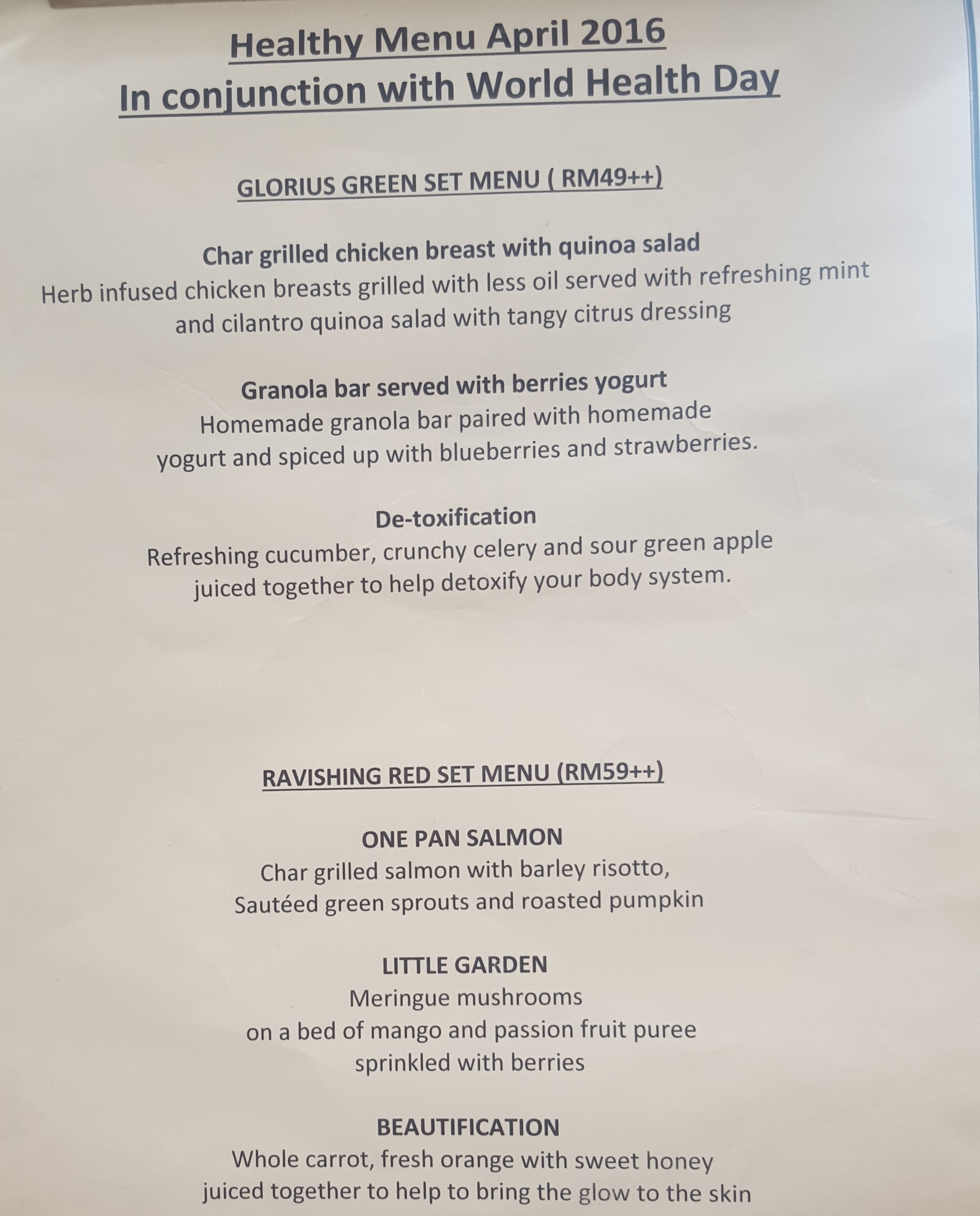 Ravishing Red (RM 59) steals the show
Looking at the menu had whet my appetite and being a fan of salmon, this was already the set I was looking forward to dive into, and sure enough, my taste buds were left incredibly happy and satisfied.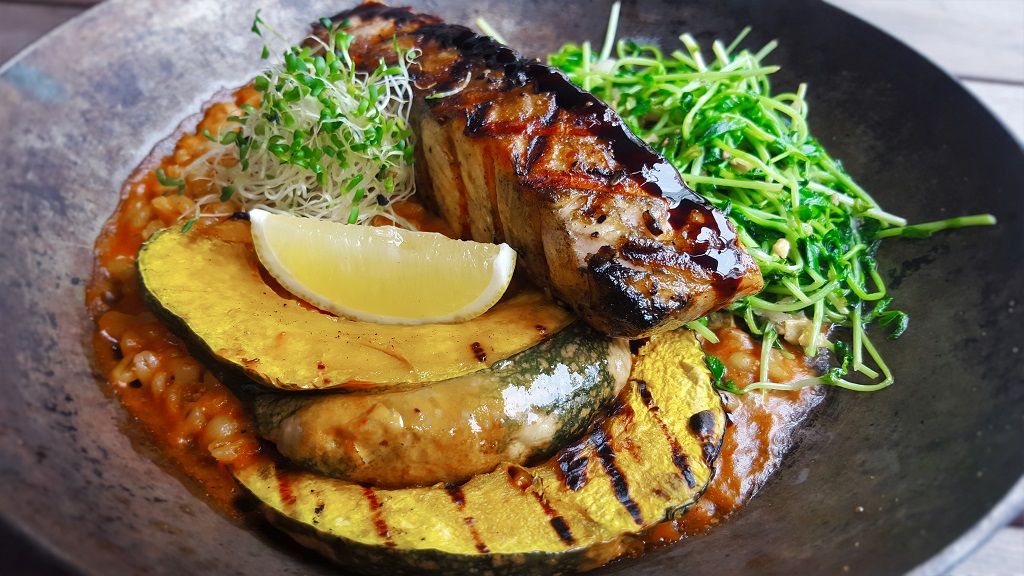 Its main dish is a perfectly char-grilled salmon; cooked perfectly which is evident as you stick your fork into it and it falls apart nicely into flakes without being overly dry. Accompanying this superstar is barley risotto, roasted pumpkin, and green sprouts sauteed with garlic.
That's right – barley risotto. I'll be honest, this was the first time I ever heard of something like that and I was a little skeptical but it was delicious, and surprisingly filling! The barley was cooked in seafood broth, there's a very familiar marina flavor to it that complements the flavors of the char-grilled salmon perfectly. Barley works incredibly well as a flavourful substitute for rice and brings a new twist to the renowned risotto. It is widely known for lowering one's cholesterol level and latest studies show that barley can reduce ones sugar level, therefore minimises the risk of developing diabetes.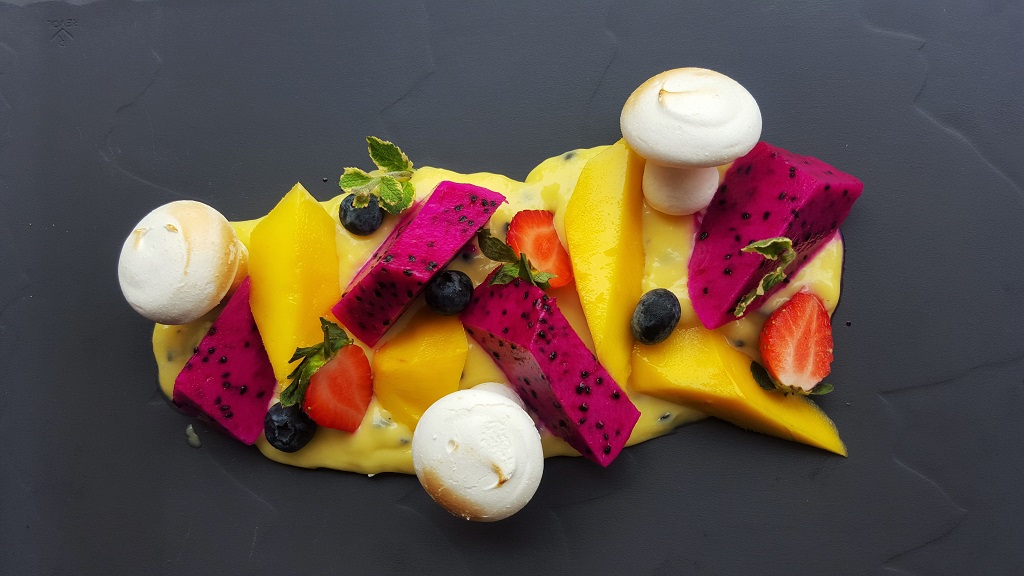 To finish off, feast your eyes on one of the prettiest desserts I've seen. I almost felt a little guilty digging into the baked meringue with mixed fruits on a passion fruit and mango sauce. The meringue was not overly sweet which was such a joy to discover.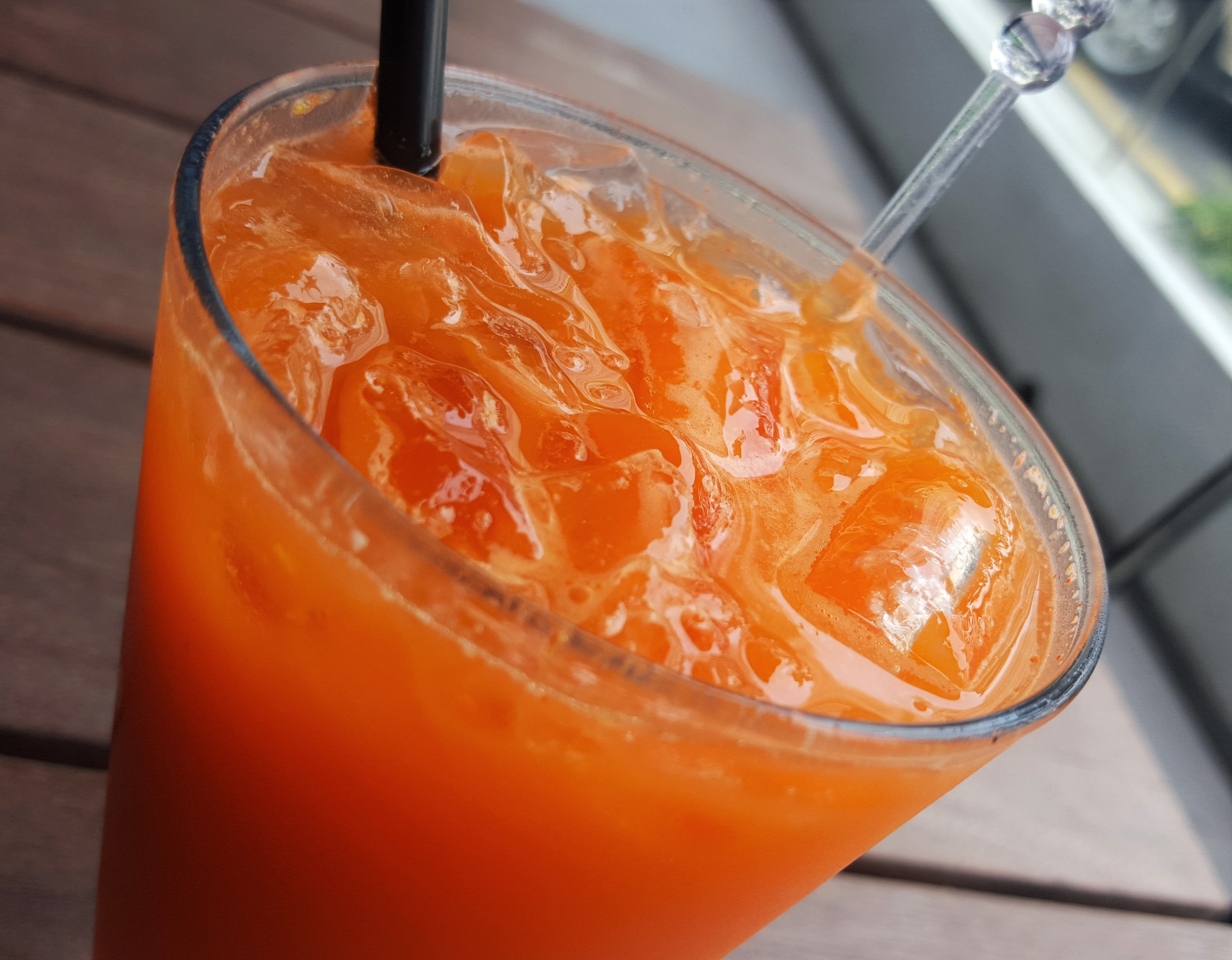 This set comes with a refreshing drink of orange-carrot-honey juice, a natural and refreshing boost to help make your skin glow. It's a sweeter option between the two drinks.
Glorious Green (RM 49) and its amazing homemade granola bar dessert 
If you're looking for a lighter option, Glorious Green is the one for you. It's main dish of quinoa-mango-cilantro salad with char-grilled chicken breast and tangy citrus dressing boasts a hearty portion, but remains light and refreshing. The combination of fruit was delightful but I do wish the dressing had a little bit more of a punch to it, but then again we're talking about an all-natural dish.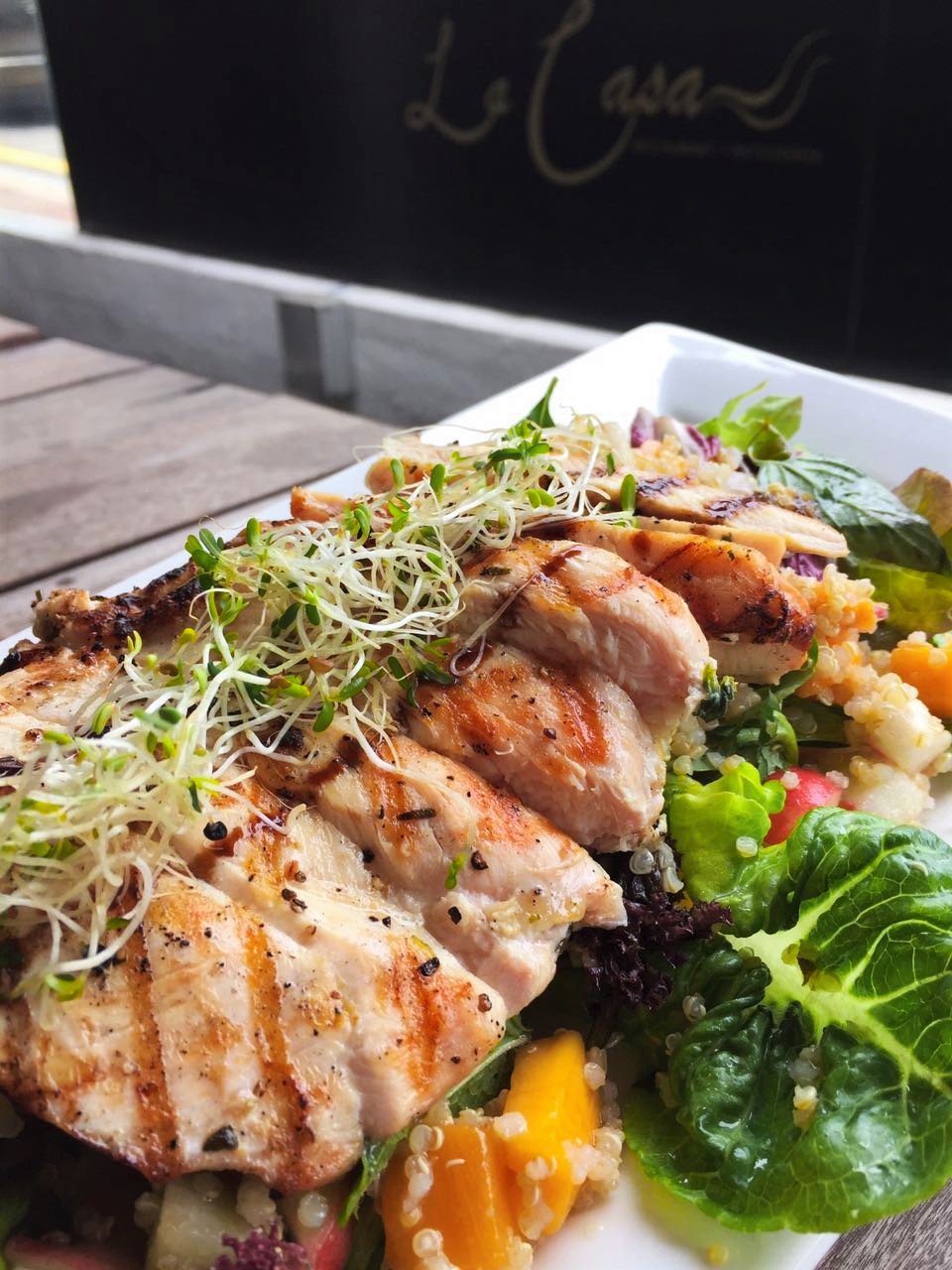 Quinoa is referred to as the mother of all grain because it is higher in fiber than nearly every other type of grain and is full of cell-sustaining antioxidants.
Personally though, the highlight of this set is the dessert with homemade yogurt, mixed berries, and a self-made granola bar to match. The combination of all ingredients in a single mouthful makes every single bite leaving you wanting more. In fact, I think my tummy did a little happy dance!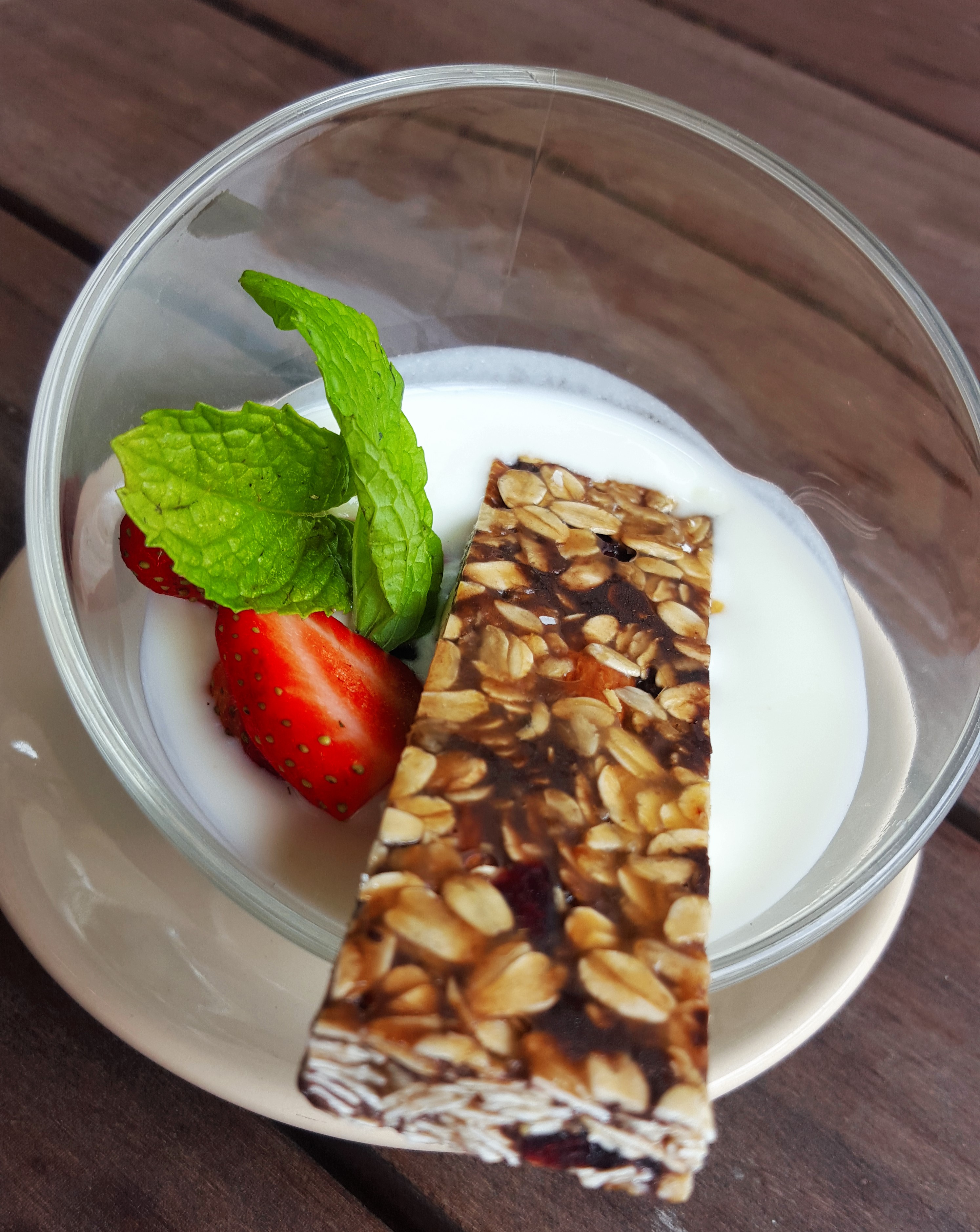 This set comes with a refreshing glass of green apple-celery-cucumber juice which has a slightly more sour flavor than the Ravishing Red drink. I was absolutely happy to discover upon the very first sip of the drink that there was NO ADDED SUGAR. Brownie points to La Casa!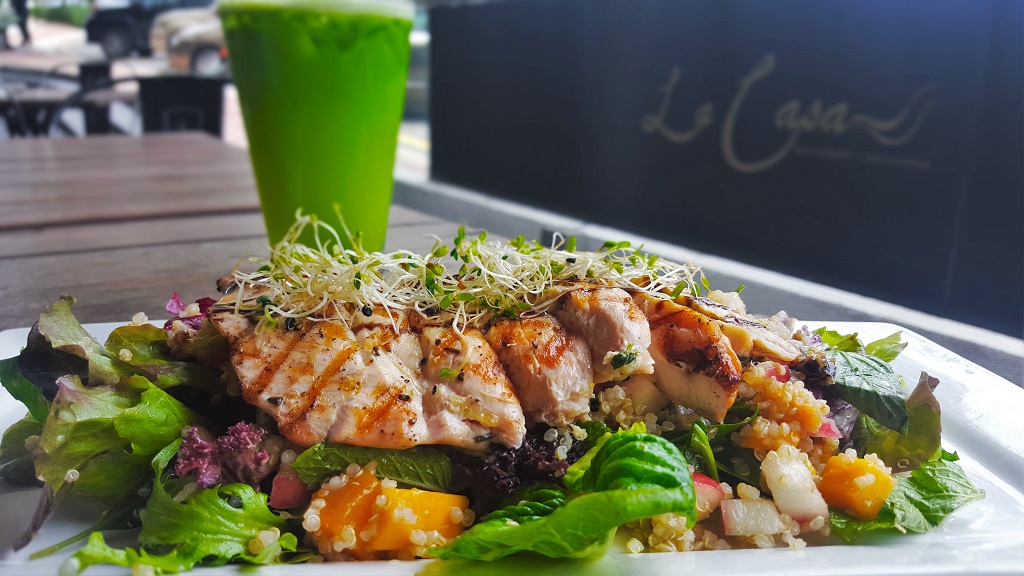 Careful selection of ingredients and cooking style
During the creation of these dishes, it was important for the chef to retain as much of the dishes natural state as possible, hence the fish and chicken are char-grilled instead of roasted or fried. This preserve the protein and ensures the healthy acids are intact. The fact that it is cooked with little to no oil also means that it is a low calorie dish.
Hurry! Try it now until 30 April 2016
Head on over to their restaurant in Verve Shops, Mont Kiara and dig in before it's too late. I do hope the restaurant will consider placing the Ravishing Red main course and Glorious Green dessert on their permanent menu because I would love to visit again for those two dishes!
Address:
La Casa, Verve Shops Mont' Kiara,
G-5, Grd Floor,
No. 8, Jalan Kiara 5,
50480 Kuala Lumpur
Tel: 03-6211 8825
Operating Hours:
Mon – Fri: 10am – 11pm; Sat – Sun: 9am – 11pm
Facebook Page:
http://www.facebook.com/lacasa.kl