ASTALIFT Moist Lotion was launched last October and for some of us whose resolution for this year is to put more attention to our skincare, this lotion could be one to add to your beauty routine if you're battling with dry skin. Infused with super antioxidant Astaxanthin, nano-Lycopene and three types of collagens to enhance hydration, this rich pampering lotion also contains skin-loving Hyaluronan to help your skin retain its moisture.
This rich textured lotion conditions your skin to enhance the penetration of your Essence or Emulsion that follows next in your skincare regime allowing your skin to become supple and moist. After cleansing, I usually go for one pump of lotion to cover my entire face and neck before moving on to the next step.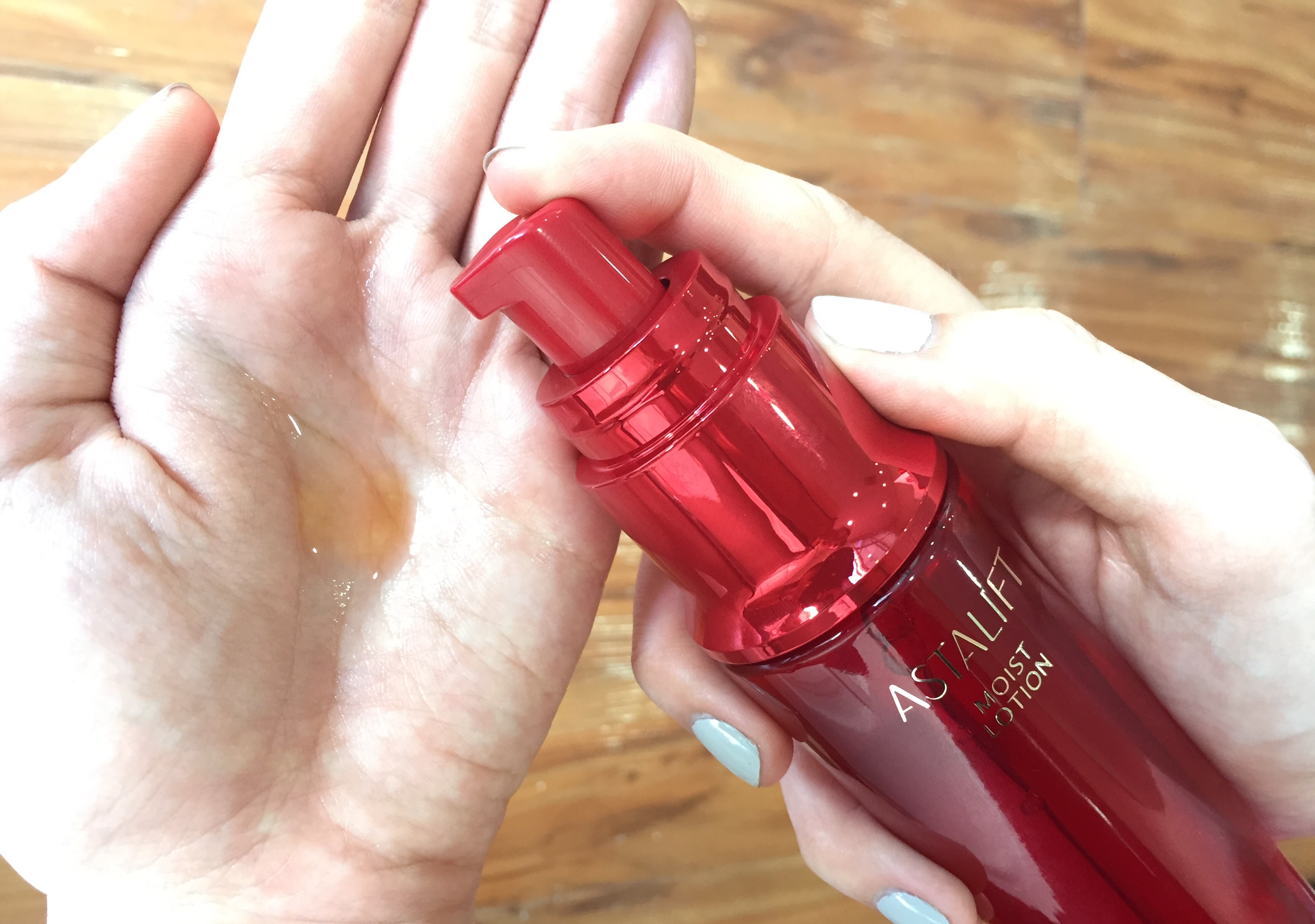 My Verdict
My skin is always in need of hydration so when I added the ASTALIFT Moist Lotion into my beauty routine for a month, my skin became plumper and the expression lines on my forehead and nose area have become less obvious. Initially, after applying this lotion, it leaves a sticky feeling but that's because it's to help your essence or emulsion to adhere and absorb more efficiently into your skin which it did with my routine.
Disclaimer: This moist lotion was used with products from other skincare brands hence, the results may vary if one is to use it together with products from ASTALIFT.
ASTALIFT Moist Lotion is priced at RM156.88 for 130ml. For more info, visit astalift.com.my.
Read also: New ASTALIFT Moist Lotion Boosts Skin Collagen Metabolism with Nano Vitamin Ax