A fresh, contemporary and visually stunning interpretation of GODIVA's iconic 'Gold Collection', Gold Discovery is an enticing offering for the adventurous chocolate lover. Retaining the Belgian chocolate mastery that the Gold Collection is celebrated for, the alluring new collection brandishes contemporary new flavours, colours, shapes and textures.
The chefs crafted tantalising and unique flavour combinations including passionfruit and pink pepper, strawberry and lychee and the delicious new innovation – "blond" chocolate. Boasting indulgent fillings from nutty pralines to fruity pieces, the Gold Discovery Collection is a delicious journey through some of chocolate's most exciting expressions. Adding another layer of intrigue, selected pieces in the collection are presented in a stylish array of colours with natural ingredients used to achieve them.
The Gold Discovery Collection's packaging is embossed with subtle symbols and finished with a pale gold satin ribbon that cue the chocolatier's heritage and identity. The new collection in 6pcs, 9 pcs, 15 pcs and 20 pcs gift boxes are priced from RM102 to RM312 and will be available in September 2017 at all GODIVA boutiques in Malaysia.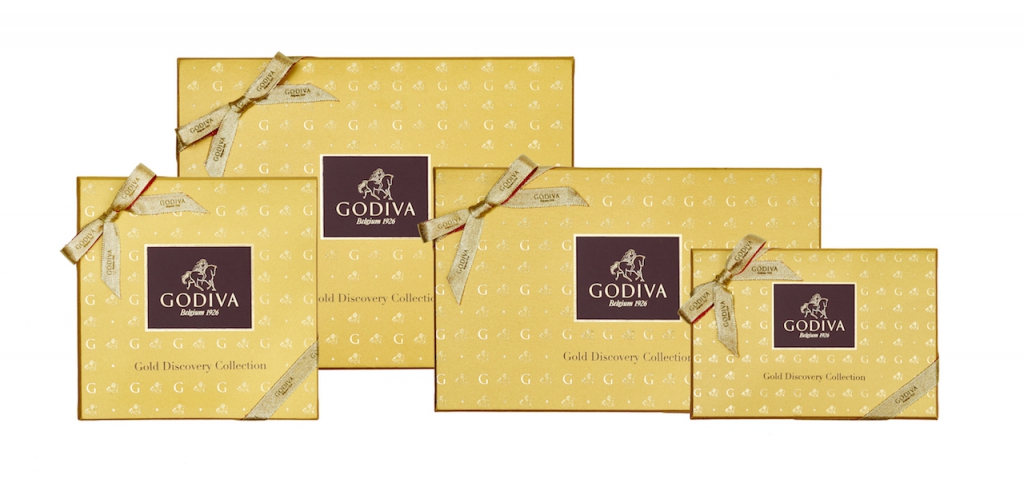 Read also: GODIVA Collaborates with Sarajo Frieden for 2017 Summer Romance Collection