If you commute to Mont Kiara areas often, chances are you have heard of deButchery Whisky & WineLounge. Here is what you are missing out if you have never heard of this restaurant.
deButchery Whisky & WineLounge is a stylish steakhouse, bar and lounge located at Publika Shopping Gallery. Although known for their premium quality, the steakhouse/bar comprehends a contemporary menu with a starting price of RM8.
We at Pamper were invited recently to try some of deButchery Whisky & WineLounge's signature dishes, and we were amazed by quality, taste and overall experience we had.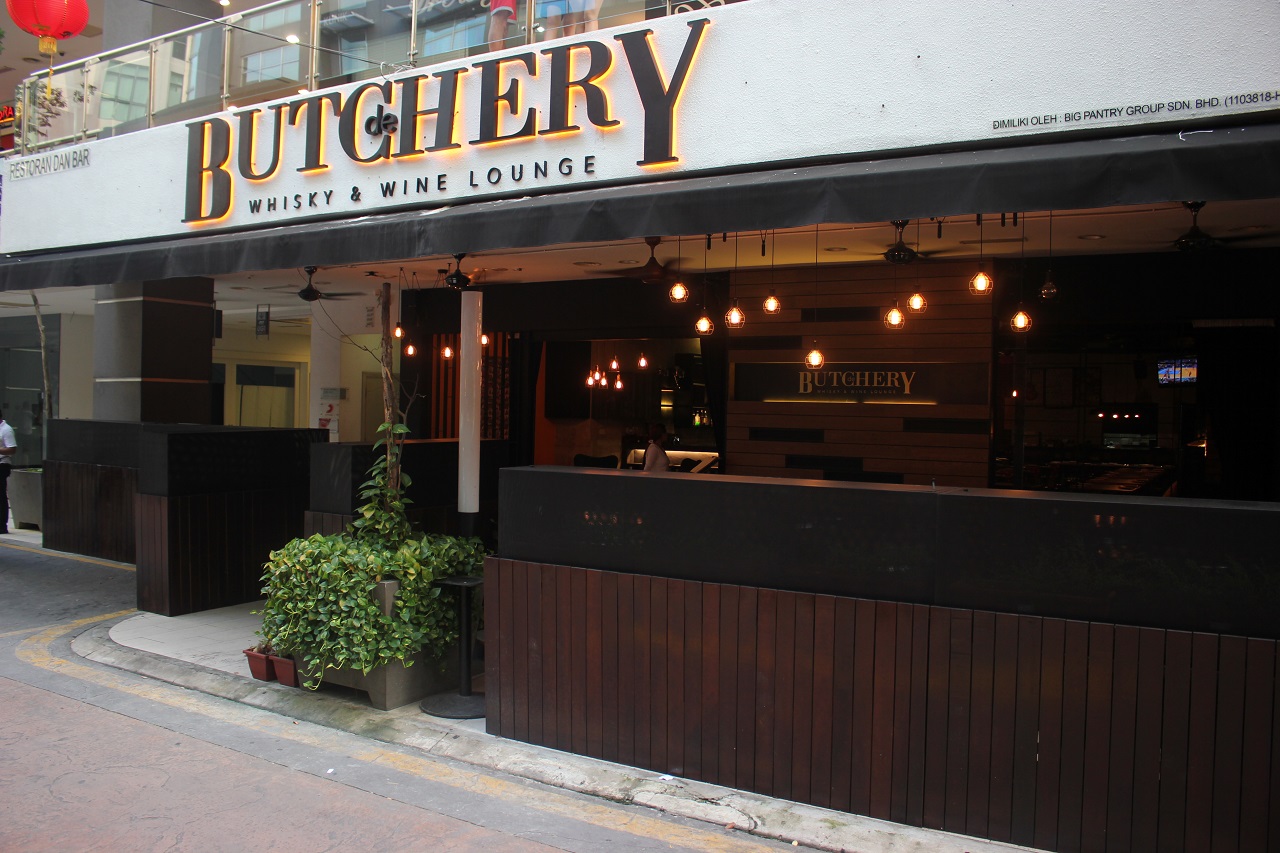 First thing I noticed when entering the restaurant is its sleek design features contrasting chairs, throw pillows and soft lights that glow. The restaurant has a very "comfortable" feeling to it that subconsciously helps you not think about your worries.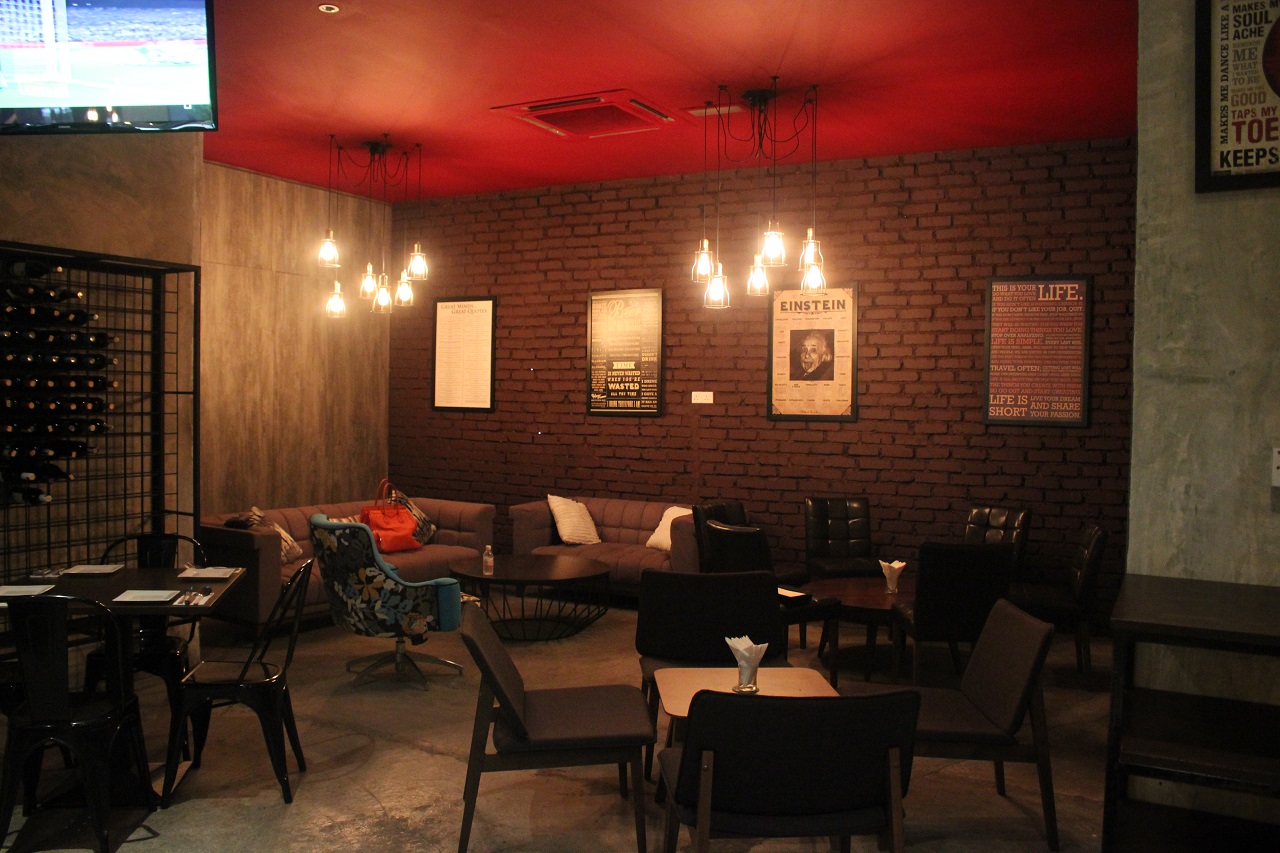 Now, on to the food!
We were first served deButchery Whisky & WineLounge's best seller – Salted Egg Chicken Strip. And yes, it taste as good as it looks. In fact, the dish tasted absolutely amazing. It does remind me of Butter Chicken but it tasted a lot better with slater flavour to it. I personally think that the Salted Egg Chicken Strip would go great with rice or it could also be eaten as a side dish for your alcoholic beverage.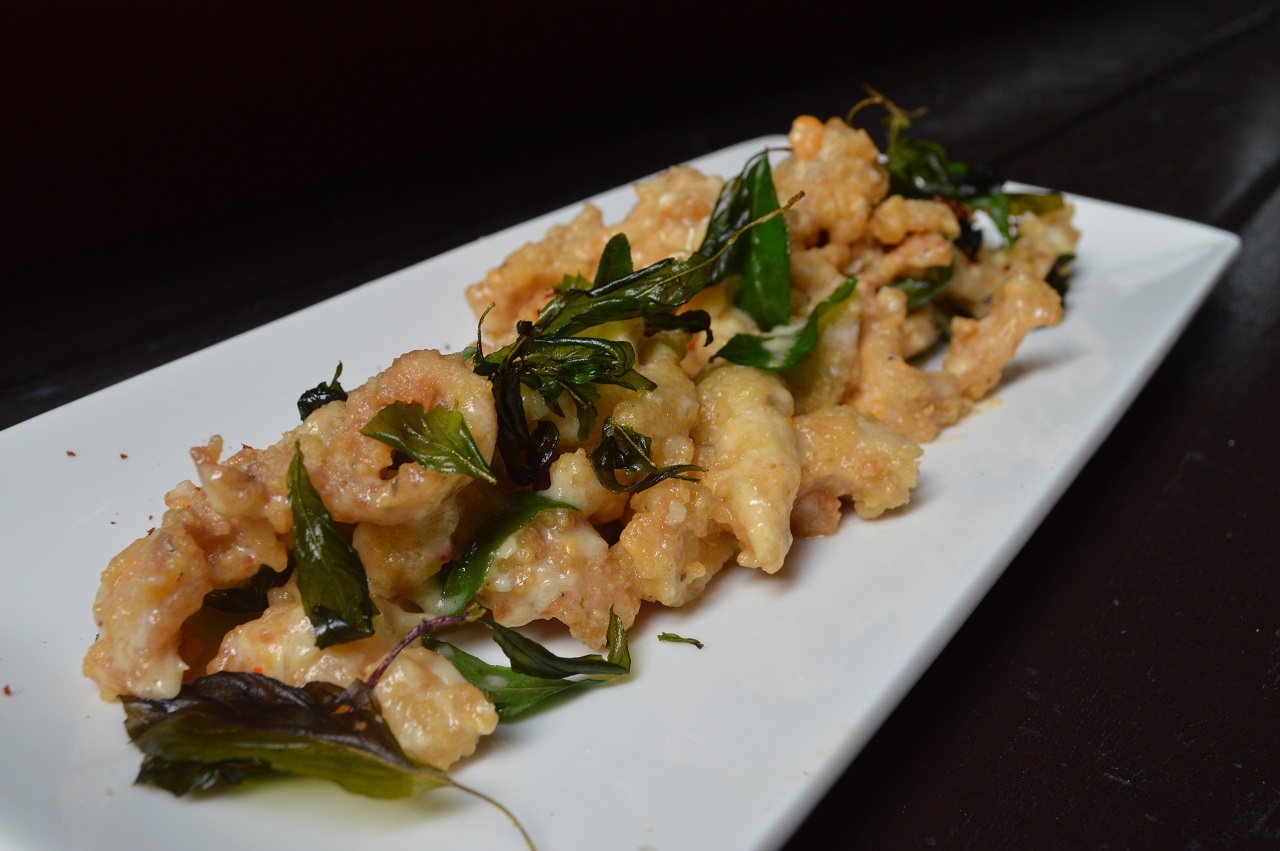 I love fusion meals.
Udang Sambal Spaghetti is one of the few examples on how you can get the best of Western and Asian cuisine into one plate. This is one spicy meal tho, so make sure you have your glass of cold beer or even ice water beside you. The restaurant was very generous with the amount of prawns in the meal however it would be better if the sambal blends more into the spaghetti.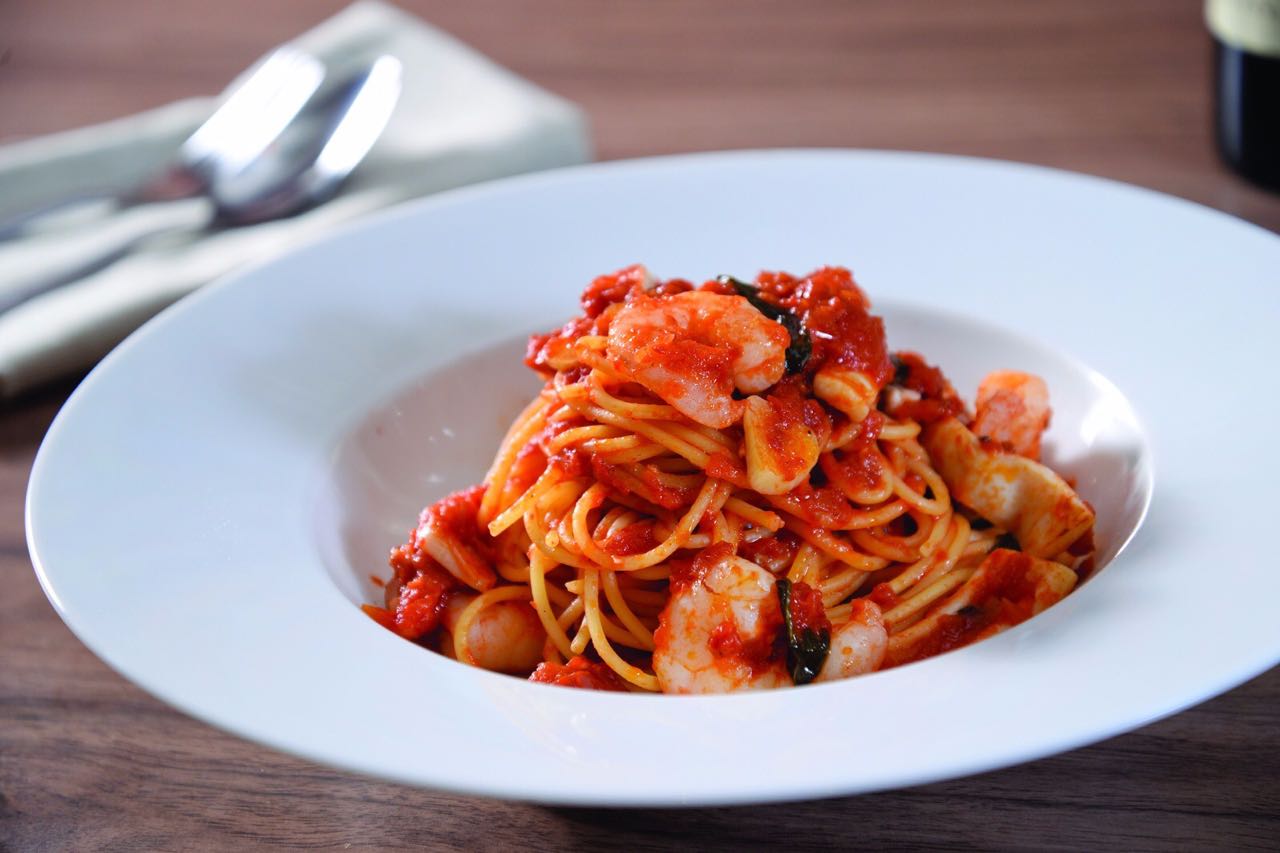 Now, on to the best meal of the night. A good steak is produced when a premium quality beef meets an experienced chief. This is the story of Chilled Australian Black Label Steak as it is probably the best steak I have tried.The juiciness and beefiness of the premium meat complements its deliciously mouth-watering sauce. This meal is accompanied with a bowl of softly mashed potatoes and some veggies.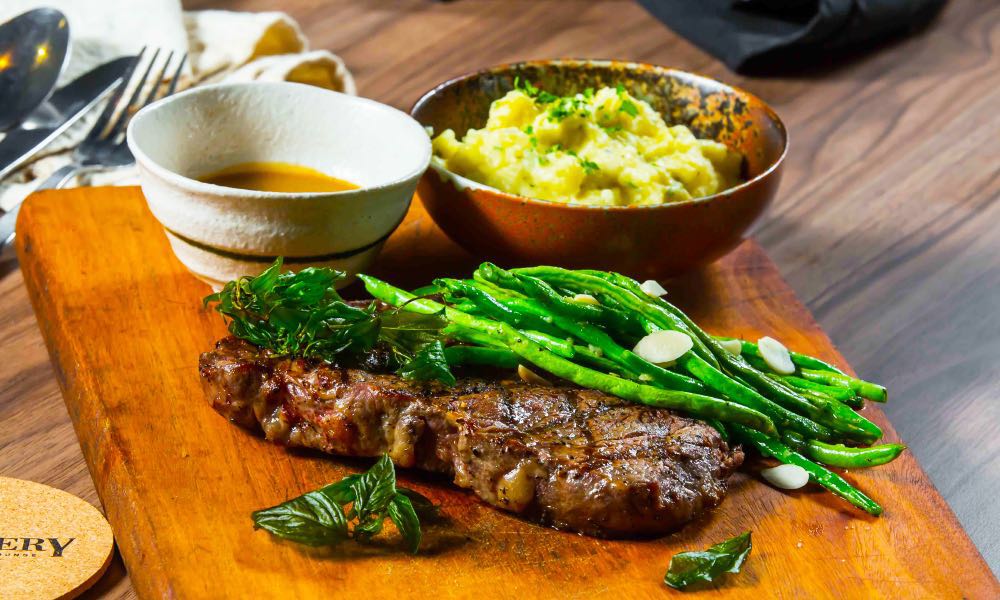 And finally, the dessert! To maintain my reliability with honest and unbiased reviews, I have to say, the Chocolate Volcano was……meh. Maybe because I am not a dessert person. But nevertheless, if you are a chocolate lover, you will most definitely enjoy this dessert. I must admit, it is a beautiful sight to see chocolate flowing through my cake when I sliced it in half.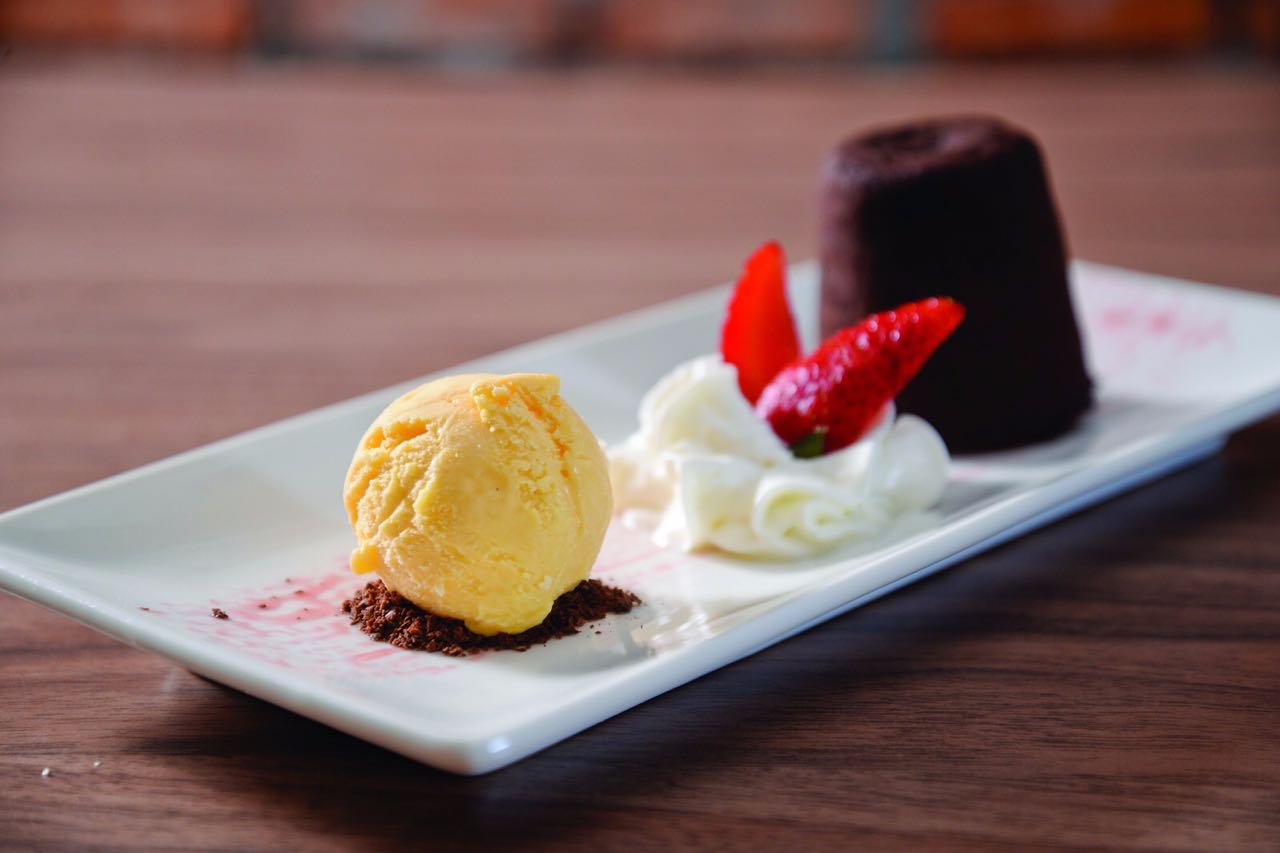 Overall, deButchery Whisky & WineLounge is a must try steakhouse if you're a food lover or simply loves bar culture. Listed below is the operating hours and address of this amazing steakhouse, see you there tonight!
Address: A1 G2 06, Jalan Dutamas 1, Solaris Dutamas, 50480 Kuala Lumpur, Wilayah Persekutuan Kuala Lumpur, Malaysia
Phone:+60 17-968 5766
Hours:
Monday – Friday: 3PM–2AM
Saturday & Sunday: 11AM-2AM
Also Read: The City of Kuala Lumpur Is Going to Have Its Own Food Truck Alley