Before the Singapore Zoo was built, Jurong Bird Park was the first wildlife park to open in Singapore on 1971 and till today, it remains as Asia's largest bird park! This 20.2-hectare hillside haven for more than 3,500 birds over 400 species, of which 20% are threatened has over 850,00 visitors annually and is a must-visit!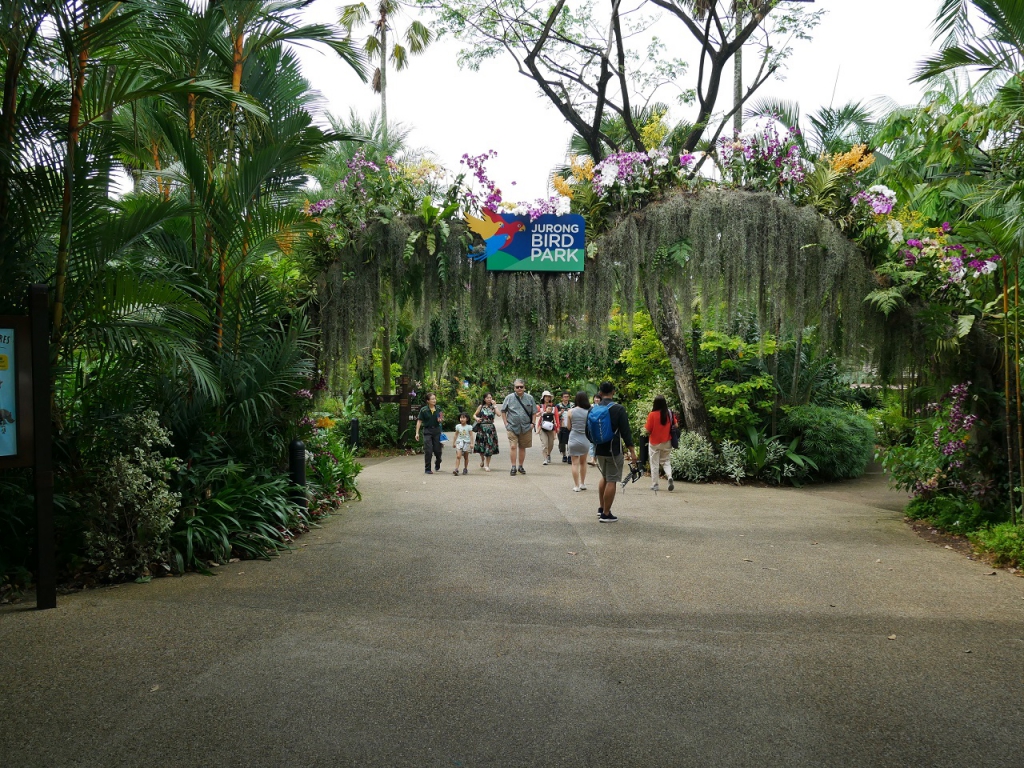 We went on the Bird's Eye Tour which got us a guided tour with Grace, our friendly tour guide of Jurong Bird Park. Not only she shared us little-known facts about our avian friends but her warm personality also kept us excited throughout the tour.
Read on to find out what awesome experiences we had at Jurong Bird Park!
1.Meeting The Hornbills At The Wings of Asia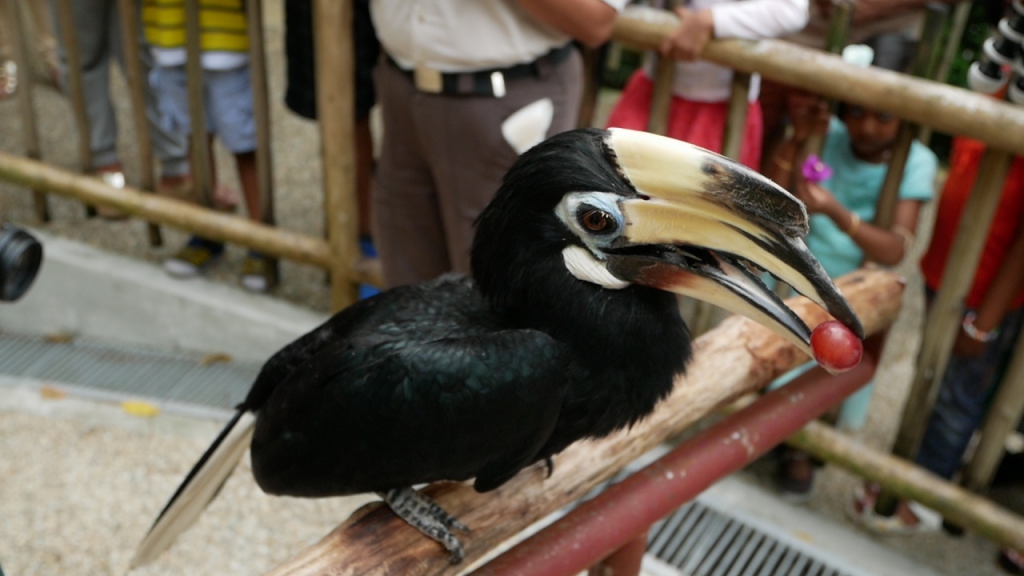 Jurong Bird Park's newest aviary has one of the world's most comprehensive and coveted collection of Asian birds of 135 species. Wings of Asia plays a key role in conservation with plans to make the aviary home to assurance colonies for some of the region's most endangered birds. Iconic birds in the aviary include the Bali mynah, black-winged starling and Luzon bleeding-heart dove.
It also houses over 27 spacious and naturally landscaped aviaries over an area of 2,000m² where you can see 19 hornbill species. At the same time, during the Hornbill Chit Chat Session, we got to pet and get to know, Sally the Oriental Pied Hornbill who was super friendly and adorable.
We got to see Jary (pronounced 'ya-ri'), a 22-year-old great hornbill cancer survivor too.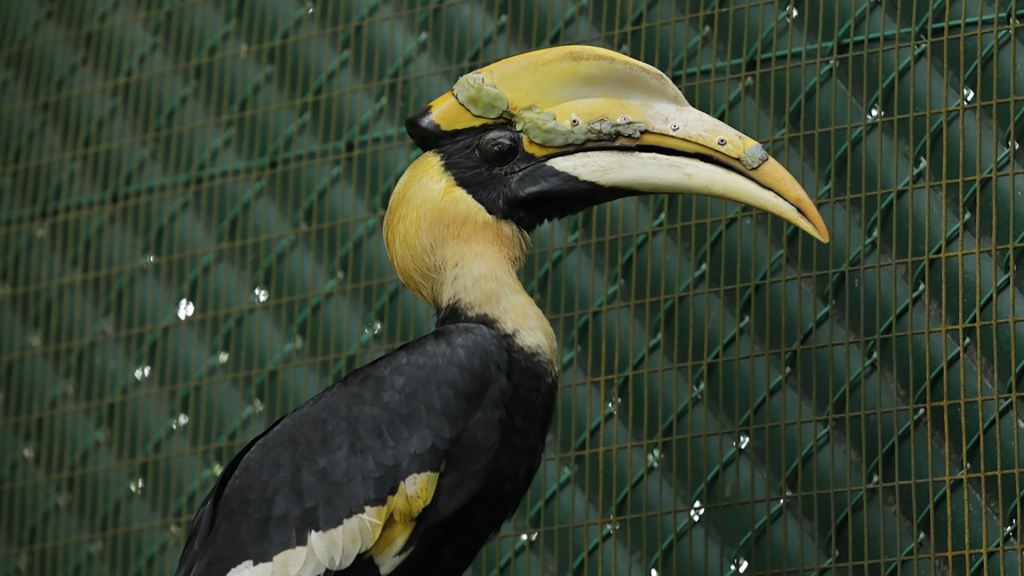 According to WRS's website, "His name means 'warrior with a helmet' in ancient Norse and he's come a long way since he was first diagnosed with cancer. Rallying behind Jary is a team of dedicated veterinarians, keepers and 3D printing engineers determined to save his life.
The team has spared no effort in leveraging on scientific and technological advances in the treatment of first-world diseases to give the best possible care to our helmeted warrior. From a CT-guided biopsy to a 3D-printed casque, the treatment provided for Jary marks a first for hornbills and indeed, birds worldwide."
2. Catch The "High Flyers Show" At The Pool's Amphitheater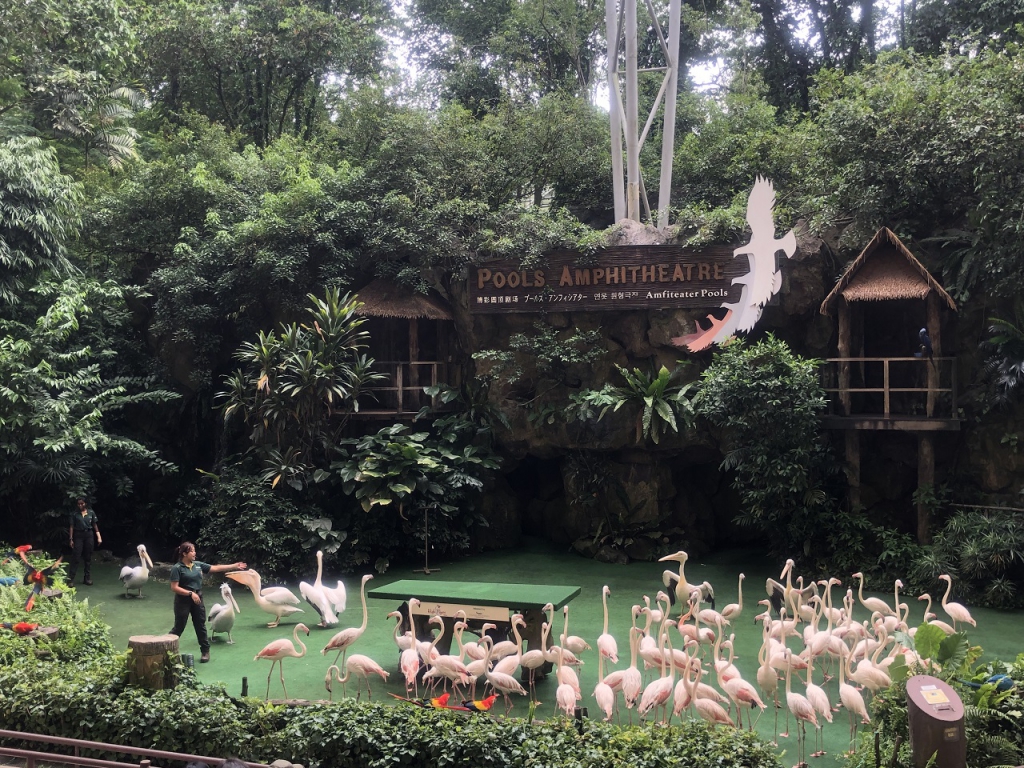 See so many colourful, intelligent birds as they unfurl their wings to showcase their talents to the audience during the "High Flyers Show"! You can even volunteer to let the parrots land on your arms during the show and hear the only bird in the world that's able to sing in 3 languages.
3.Get Closer To These Birds of Prey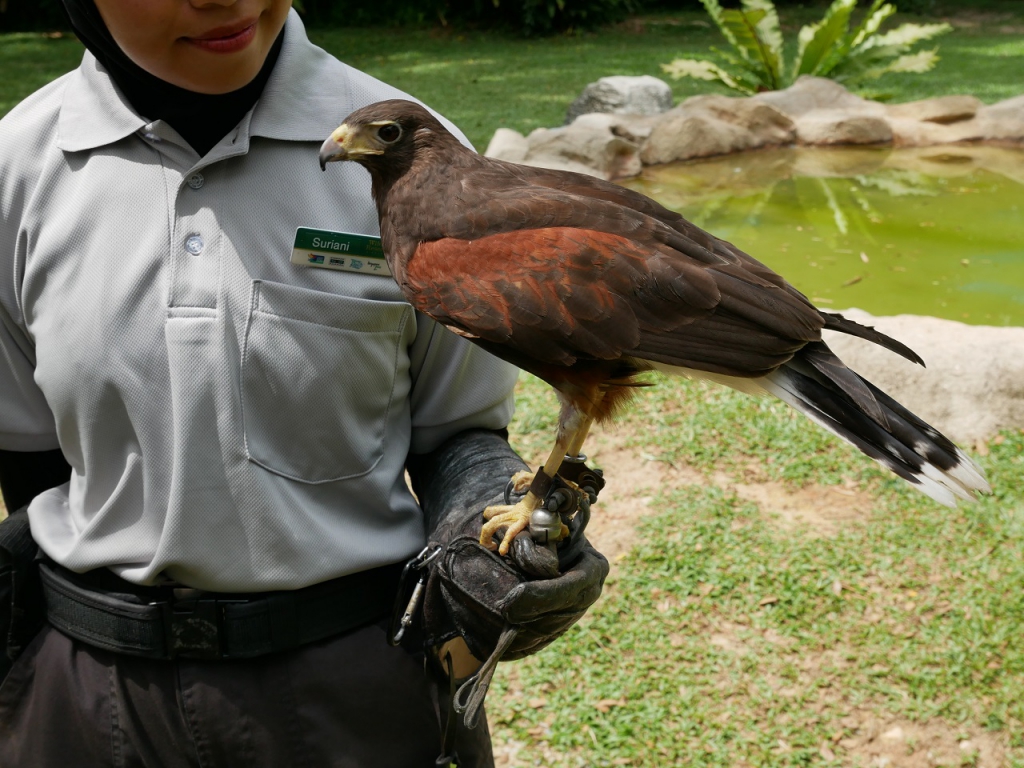 From eagles to vultures, they may be intimidating but you'll be fascinated by these mighty predators of the sky! Watch them in action during the "Kings Of The Skies" show and if you're feeling brave, try your hand at falconry. As part of the Bird's Eye Tour, you get to take a photograph with one of the bird's of prey too.
4.Learn More About Jurong Bird Park's Conservation Efforts At The Breeding & Research Centre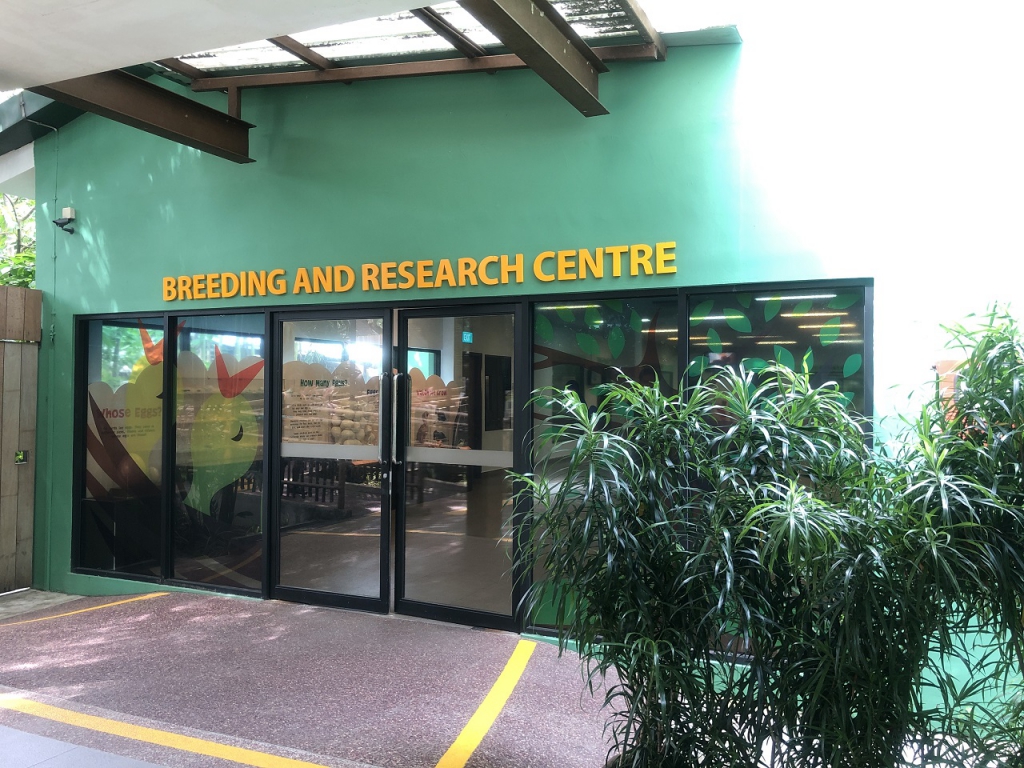 Here you can learn how the experts at the Jurong Bird Park's Research Centre ensure the welfare, breeding and promulgation of birdlife. It's also the only bird park in Asia Pacific with an avian hospital which acts a designated rescued avian centre. Part of the Bird's Eye Tour, you might even get a chance to feed and pet the offspring of certain species, in our case, we got to feed the adorable Malay Fish Owlet.
5.Feed The Adorable Penguins At Penguin Coast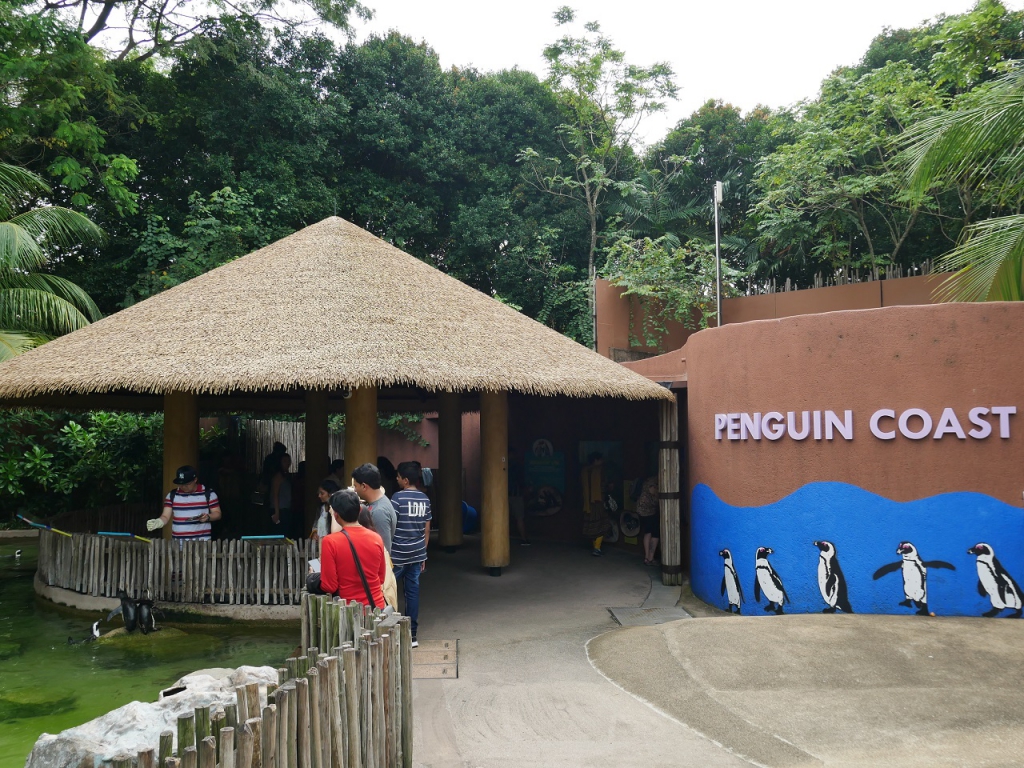 You must be wondering, why these penguins can live in the tropical climate? Well, these are African Penguins which doesn't live in the freezing climate conditions like their other cousins, that's not to say they don't like to chill under air-conditioned temperatures occasionally. And, they also mate for life which is so romantic. During their feeding session, you can purchase a bucket of fresh fish to feed these entertaining birds.
6.Spot The Colourful Feathers At The Lory Loft
Home to the world's largest walk-in lory flight aviary at 3,000 square metres and over nine stories high, over here, you can try to spot the nine colourful lory species living in this exhibit. But you can get a little help to get them flocking your way by purchasing a cup of nectar mix to to feed the gregarious lories while observing them up close.
7.Explore The Waterfall Aviary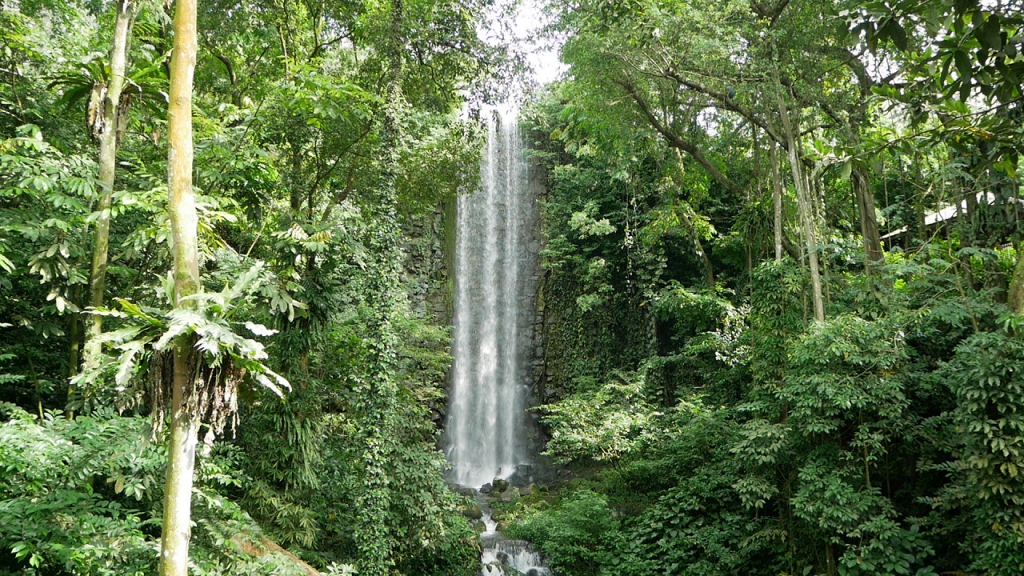 Enter the tropical wonderland that houses the world's tallest waterfall housed within an aviary! Along the way you'll meet the various species of birds from small to big.
8.See Rio and his friends At Parrot Paradise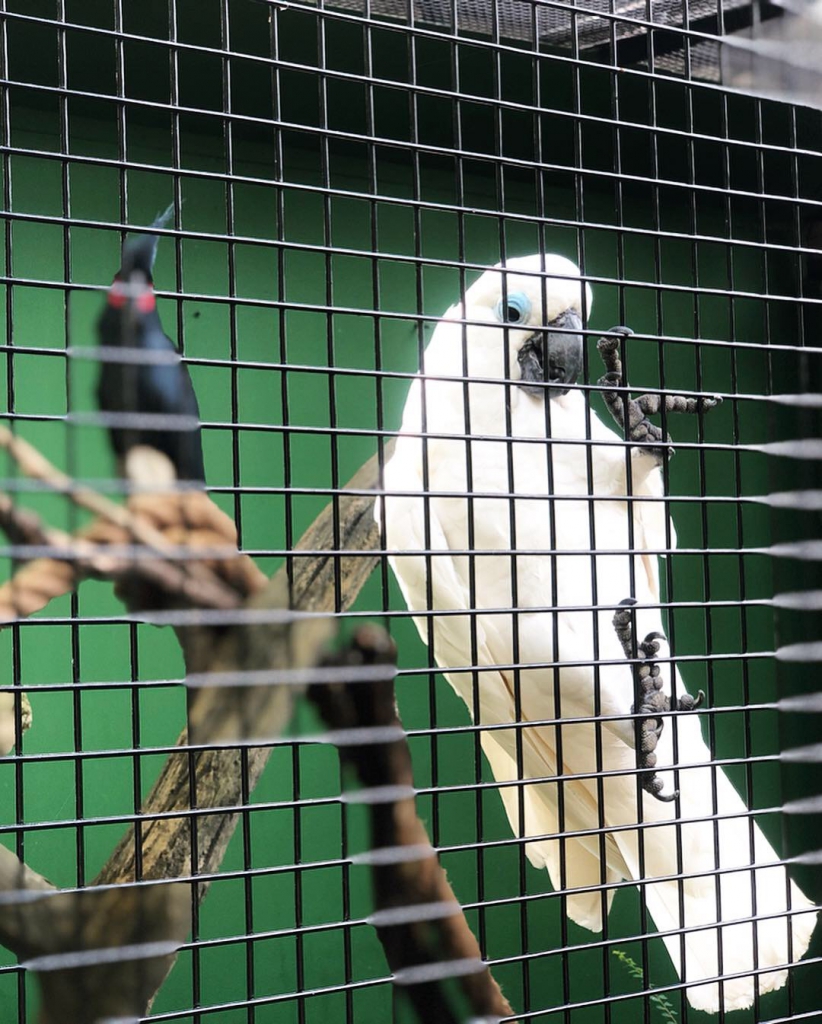 At Parrot Paradise is where you can see the different species of parrots from all over the world, including the three rare species of blue macaws, one of them being the Spix Macaws, which you have seen the animated version from the movie, 'Rio'. According to WRS, the Spix Macaw is "known to be extinct in the wild due to excessive trapping for the illegal wildlife trade and human enroachment on its habitat at northeast Brazil. There are just over 150 Spix Macaws in the world and all are under human care."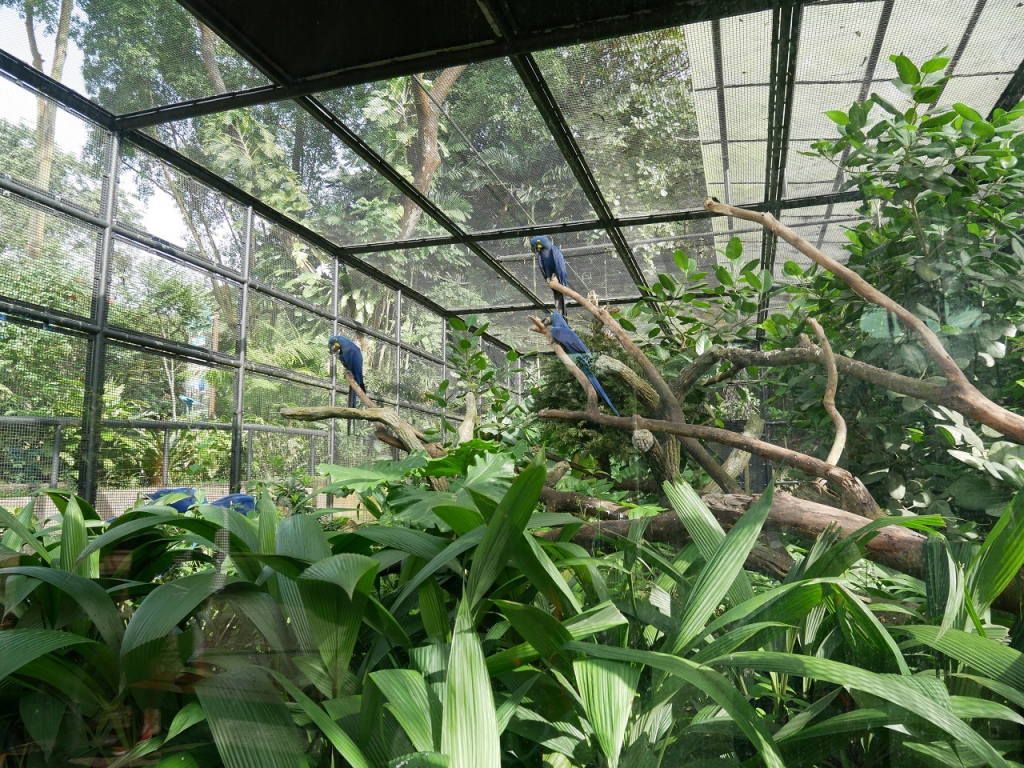 Learn more about these unique parrots and their habitats as you walk through Parrot Paradise.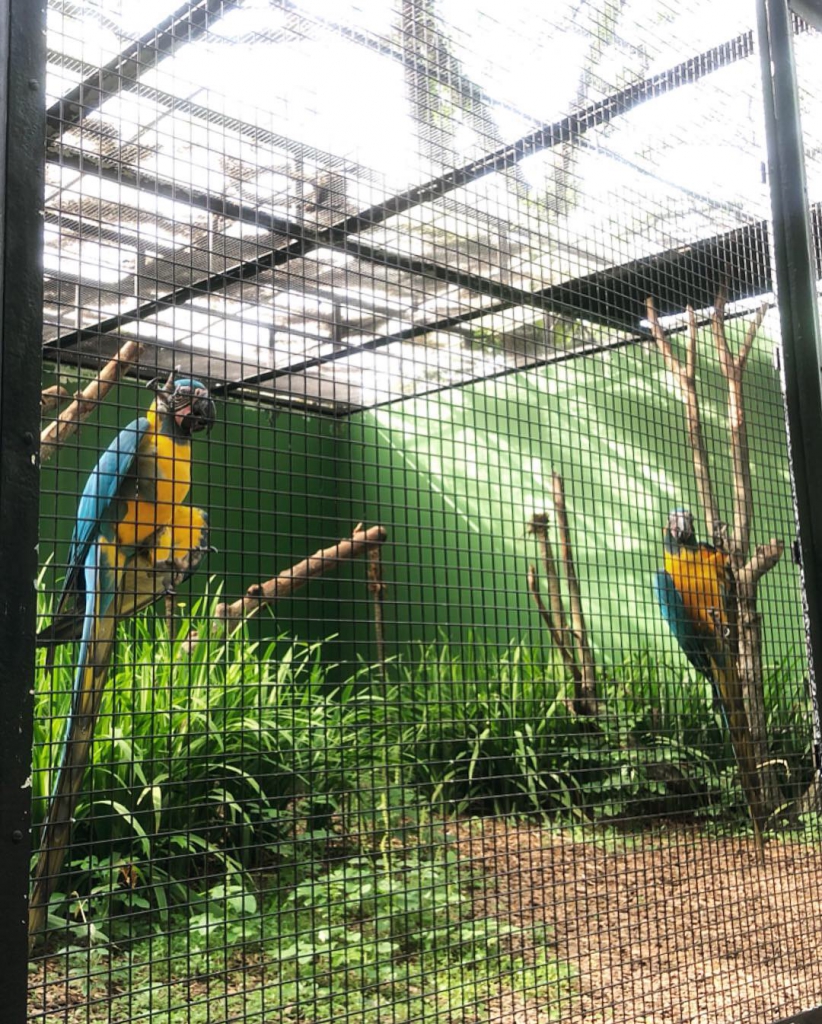 We've learned so much at the Jurong Bird Park and there are certain parts that we didn't get to explore which means we need to make another trip there.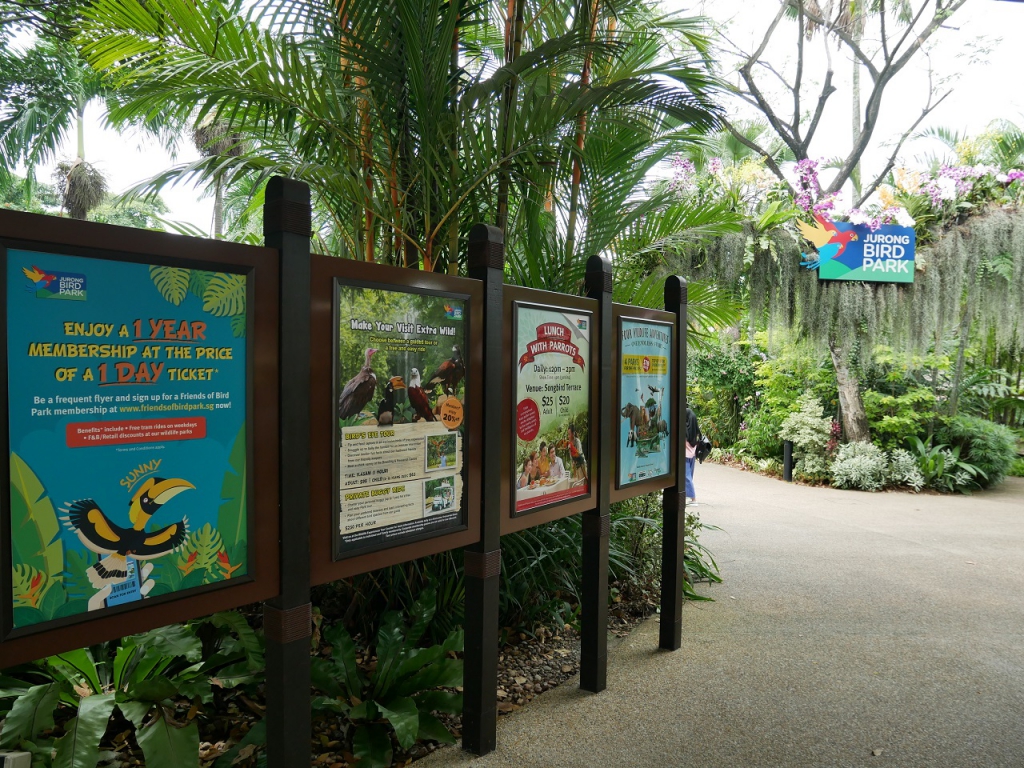 With Easter coming, Jurong Bird Park is organizing an Easter Eggs-travaganza with Gudetama so you can expect loads of egg-citing activities! Get more info here.
Stay tuned to the last park we visited in Part 4, the Night Safari.
For more info, visit www.wrs.com.sg/en and get your tickets online for more savings here.
Follow Wildlife Reserve Singapore on Facebook and Instagram for the latest updates on its parks.
Read also: #PamperMyTravels: Feeding Manatees & Other Exciting Things You Could Do At River Safari Singapore