For those who missed the flash sales of new Realme 3 on Lazada on March 27, you can now grab the phone at over 1,000 realme dealers across Malaysia from tomorrow, April 6 onwards. The realme 3 is available in two versions: 3GB RAM + 32GB ROM, and 4GB RAM + 64GB ROM, and comes in three colours: Classic Black, Dynamic Black and Radiant Blue, at a starting price of:
realme 3 (3GB RAM + 32GB ROM): RM599
realme 3 (4GB RAM + 64GB ROM): RM699
Gradient Unibody Design creates stunning looks and smoother, lighter body
realme 3 utilises Gradient Unibody Design, matched color to take the quality of whole phone to new heights, bringing the best tactile and visual experience to consumers in this segment.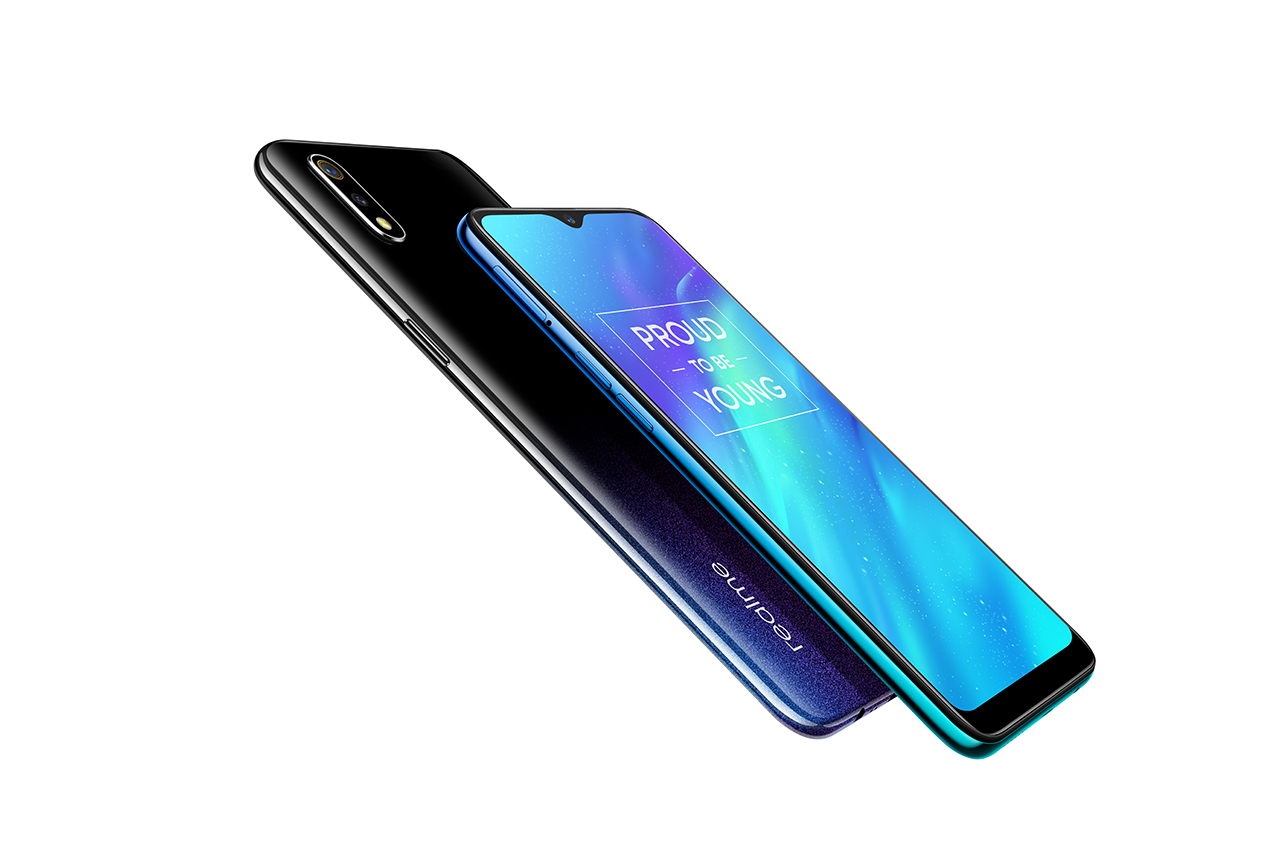 The traditional "sandwich" format of screen-middle frame-back cover is abandoned, for an integrated injection moulded body, eliminating the need for a middle frame, to achieve a better grip. At the same time, it makes the whole phone look smoother and lighter, to fit perfectly in one's hand.
In order to give young people the best visual experience, realme 3 uses gradient colour matching – Dynamic Black and Radiant Blue. Dynamic Black is based on a two-tone black-blue scheme which goes through a three-roundspraying process to achieve a natural gradient between black and blue. And the blue part uses special painting which changes with the viewing angle, appearing to shift between blue and purple. The addition of pearl powder gives the back cover a more colorful look and greater depth.
The Radiant Blue color scheme offers another visual effect, combining a mirror effect produced with the NCVM process by vaporizing a silver reflective layer onto the back cover, then spraying over a translucent blue-green ink to create a graduated colour effect.
Ultra-high screen-to-body ratio, dewdrop screen provides stronger immersive experience
realme 3, based on realme 2, has upgraded its screen from a notch screen to a dewdrop screen that integrates the front camera, light sensor and distance sensor. The handset integrates the small "dewdrop" at the top of the screen, resulting in a screen ratio as high as 88.3%.
The new realme 3 means a wider field of view, greatly improved information display efficiency, and a stronger visual immersion when browsing images and videos.
Stronger processing power
In terms of performance, realme 3 is equipped with a MediaTek Helio P60 processor,which uses TSMC's latest 12nm FinFET process technology,consuming significantly less power than rivals' 10nm process chips, giving realme 3 the strongest performance in its segment.
Compared with the previous 14nm process technology, power consumption has been reduced by up to 15%. At the same time, the P60 adopts an eight-core architecture with four Cortex-A53 high-performance cores and four Cortex-A73 high-performance cores. Ithas a maximum frequency of up to 2.0GHz. Graphics processing utilises an 800MHz/900MHz ARM Mali-G72 MP3 GPU for exceptionally smooth operation.
In addition, the P60 is equipped with a multi-core and multi-threaded APU, including a multi-core processor and intelligent control logic processor with NeuroPilot and a new intelligent multi-threaded scheduler. Power consumption is more than 2 times of the GPU and processing power can reach 280 GMAC per second – the highest terminal AI processing performance in this segment. With CorePilot 4.0 technology, realme 3 can better manage hardware resource tasks, optimize power management, and provide a more continuous and stable user experience.
Long Battery Life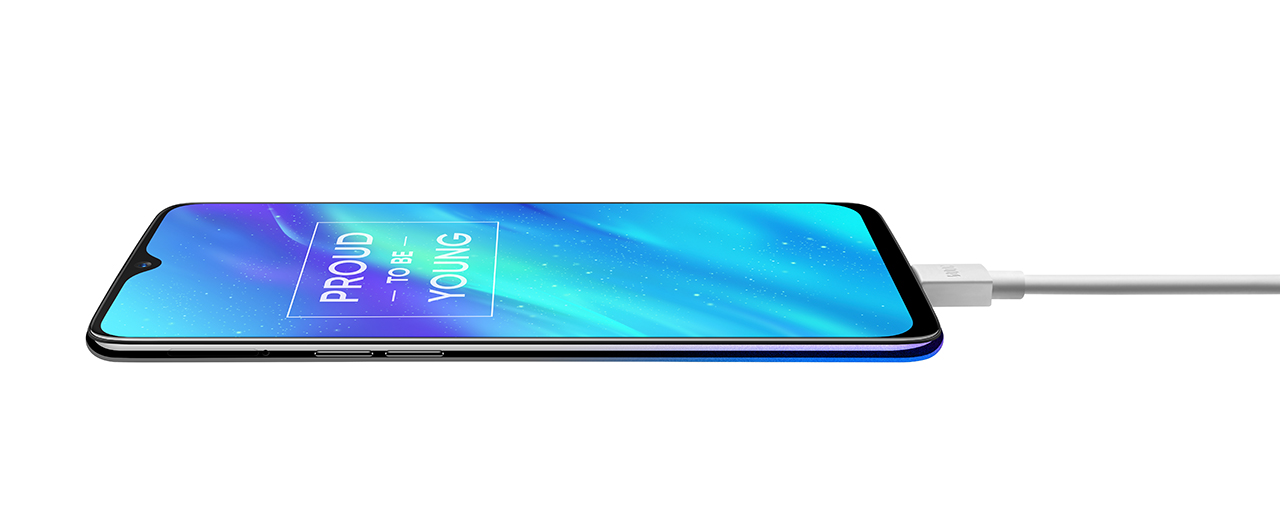 realme 3 is equipped with a 4230mAh high-capacity battery, which combines intelligent power-saving functions for high-endurance performance.  At the same time, CABC (Content Adaptive Backlight Control) technology dynamically adjusts the screen contrast dynamically to save power.
Nightscape and Chroma Boost for professional-grade photo shooting
The hardware of realme 3 has been greatly optimized, with rear dual cameras upgraded to a 13MP + 2MP secondary camera using an f/1.8 large aperture and 5P mirror. These have resulted in major improvements in terms of resolution, dynamic range, colour performance and more.
Notably, AI scene recognition technology automatically selects an appropriate exposure scheme according to the particular scene to enhance the quality of the overall shoot. Slo-mo Mode supports 90fps/720P video shooting, which is another fun way to record wonderful moments in life.
For the first time ever, realme 3 brings Nightscape mode to this price segment; using AI technology, multi-frame synthesis and anti-shake algorithms to greatly enhance the exposure under extreme low light conditions, Nightscape mode enhances the camera's usability in extremely dark conditions. More details can be revealed by adjusting highlights and dark portions of the exposure, and realme 3 also effectively controls noise to enhance the overall clarity of the photo.
Inorder to meet the needs of young consumers for imaging, colour and photographystyle, realme 3has also introducedthe Chroma Boost mode. This modefeatures AI technology to identify and optimize scenes, increase the overall dynamic range of photos, reveal richer details in highlights and shadows, and give a more balanced exposure.
Based on different scenes, certain colours can be optimized to for a more vivid, bright and eye-catching image. realme 3 uses a selfie algorithm that accurately retouches skin, eye, hair and other details through 296 facial recognition points, and users can also adjust the beauty degree according to his or her preferences.
A User-Friendly Interface

realme 3 comesequipped with the latest Color OS 6.0 operating system and adopts a borderless design, using more blank space instead of dividing lines to reduce visual splitting, making the entire user interfacefeel more pure and efficient. At the same time, realme 3 combines light and soft colours to enhance the overall visual texture and be more pleasing to the eye.
realme 3 has developed more easy-to-use functions catering to different needs of users in different regions of the world. For instance, the desktop app drawer allows users to store less-used apps in the drawer according to their personal preferences; realme 3 also supports Android P navigation (Home button + return key); the Home button slides up to call out multitasking; the left and right sliders can quickly switch applications.
realme 3 has improved over 20 system functions based on user suggestions and feedback from social media and communities, improving ease-of-use comprehensively.
Exclusive phone design cases
realme has collaborated with local watercolour artist, Joee Cheong to design limited edition exclusive phone cases for the realme 3. Titled, "Galaxy Inspired Collection", the phone cases are the artist's creative interpretation of the galaxy, based on the phone's gradient design. They will be available, as a gift for 50 lucky customers, who purchase the realme 3.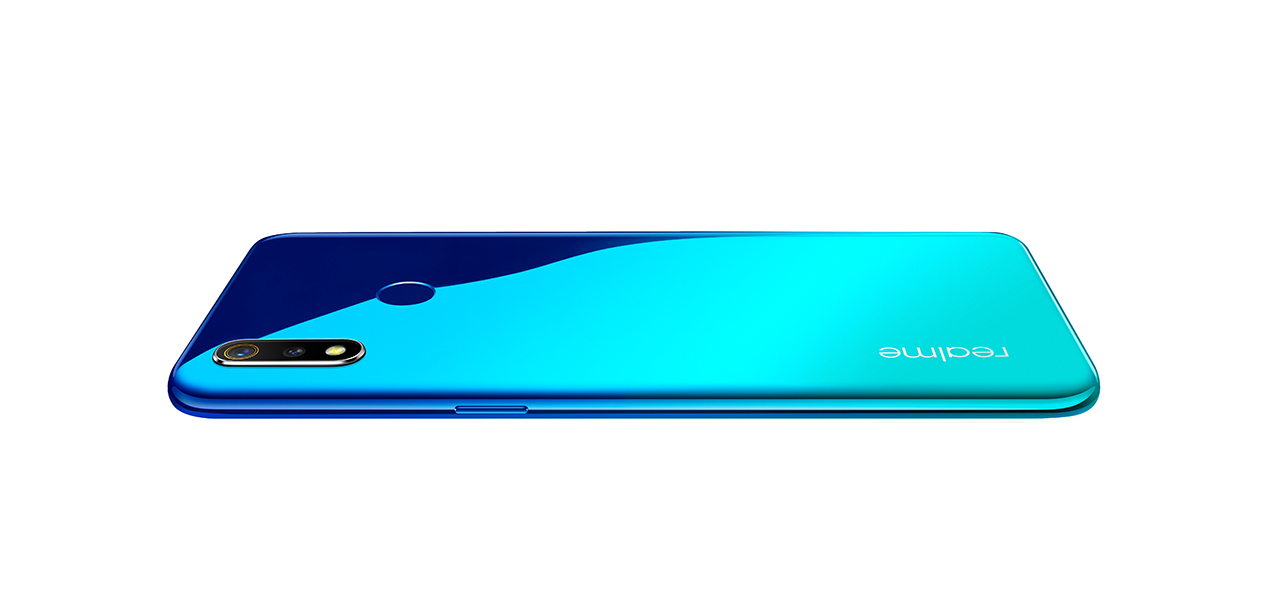 Win realme 3 and Prizes Worth More Than RM 10,000 At realme 3 First Sale Roadshows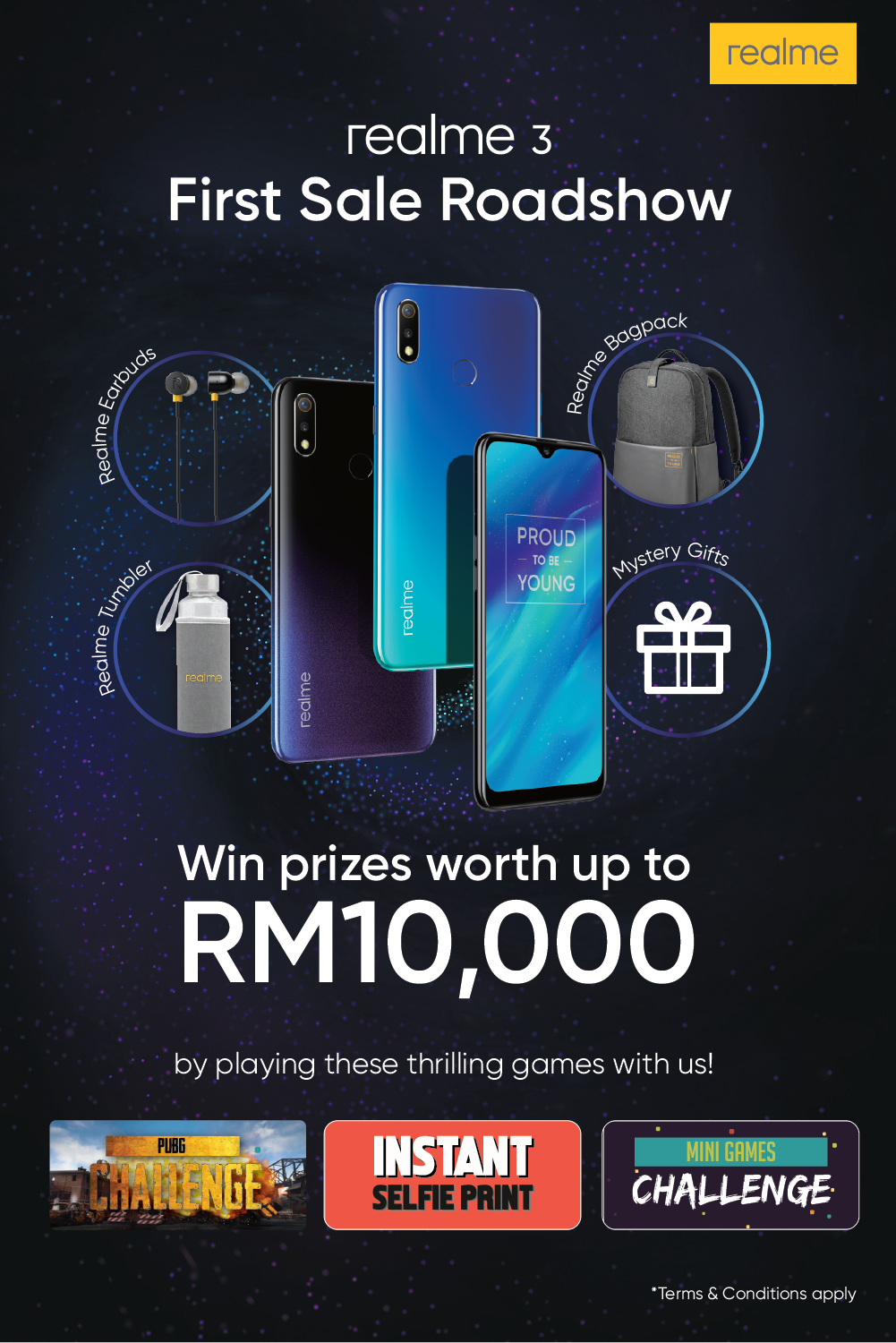 realme malaysia will be offering various freebies at the roadshows. They include: realme bagpacks, realme bottles and realme buds. Customers are encouraged to be there early because they are limited gifts to be given away. They will also have the opportunity to participate in a series of lucky draws, enabling them to win exciting mysterious gifts.
Realme Malaysia is also giving away cash prizes when customers emerge victorious as they play exciting games using the realme 3 at the roadshows. Some of the games they are able to play include PUBG, Mobile Legend, Asphalt and a mini game.
Locations of the realme 3 First Sale Roadshows:
Region
Date
Location
Time
Central
6 April 2019 (Saturday)
Realme Image Store, F1.36A, Level F, Sunway Pyramid Shopping Mall, Bandar Sunway, Petaling Jaya
1 PM to 9 PM
7 April 2019 (Sunday)
Third Floor, Sunway Velocity Shopping Mall, Jalan Cheras, Kuala Lumpur
For more on realme 3, visit www.realme.com/my/realme3 and www.facebook.com/realmeMalaysia/.
Read also: New Smartphone Brand Realme Is So Affordable, You Would Not Believe How Much It Costs