The new HUAWEI WATCH GT, a revolutionary outdoor smart watch designed for today's aspiring urban explorers, features a classic wristwatch design, ultra-high battery life, low power consumption, sophisticated activity tracking and fitness coaching features. It bears the GT name to call attention to its high performance and reliability — just as grand tourers, or high-performance automobiles, are trusted for their prowess.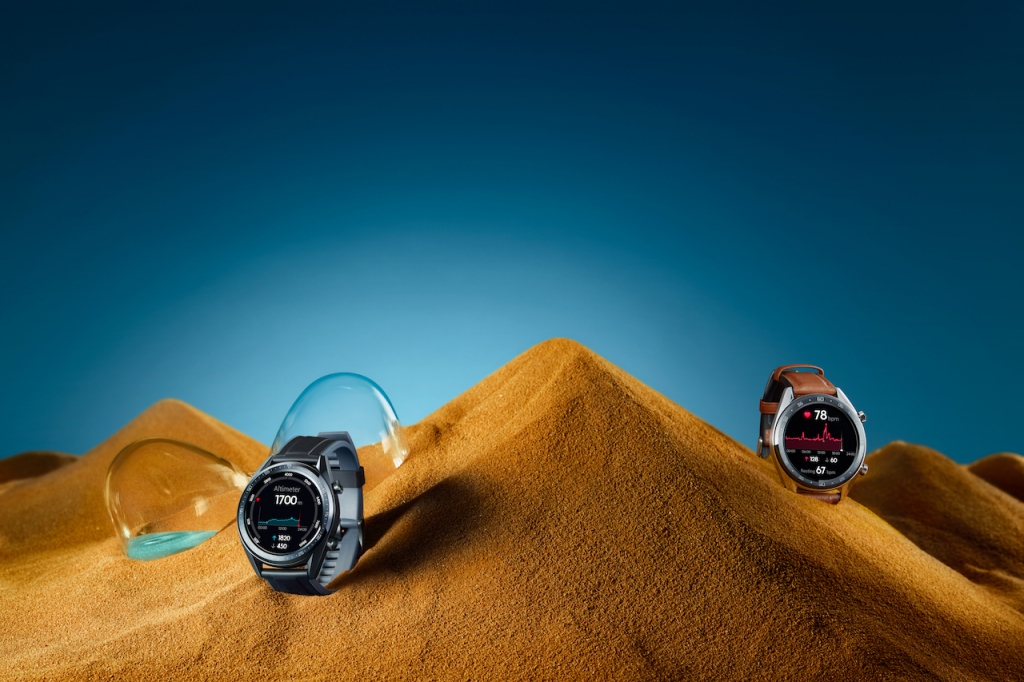 Featuring the first double chipset architecture in the smartphone industry, this new design provides a two-week battery life longer than any wearable in the market today that serves to keeps up with its power users. The smart watch uses an innovative power-saving algorithm that allows it to dynamically switch between performance and efficiency modes, depending on user activity, for maximum battery life. This feature enables the smart watch to stay powered for up to two weeks for frequent use mode, according to the brand.
Designed for All-Round Fitness & Sports Activity Tracking
The new HUAWEI WATCH GT supports all-round sports activity tracking. Working with professional sports organizations, HUAWEI enables tracking for a range of sports, including indoor exercises, outdoor running, mountain climbing, cycling and open water swimming.
In addition to the ultra-long battery life, the HUAWEI WATCH GT features industry-leading positioning capabilities. The smart watch can simultaneously tap into GPS, GLONASS and GALILEO, three of the major satellite positioning systems, for precise positioning. A tracking algorithm then optimises the tracking data to achieve one-to-one positioning even in areas with numerous disparate signals.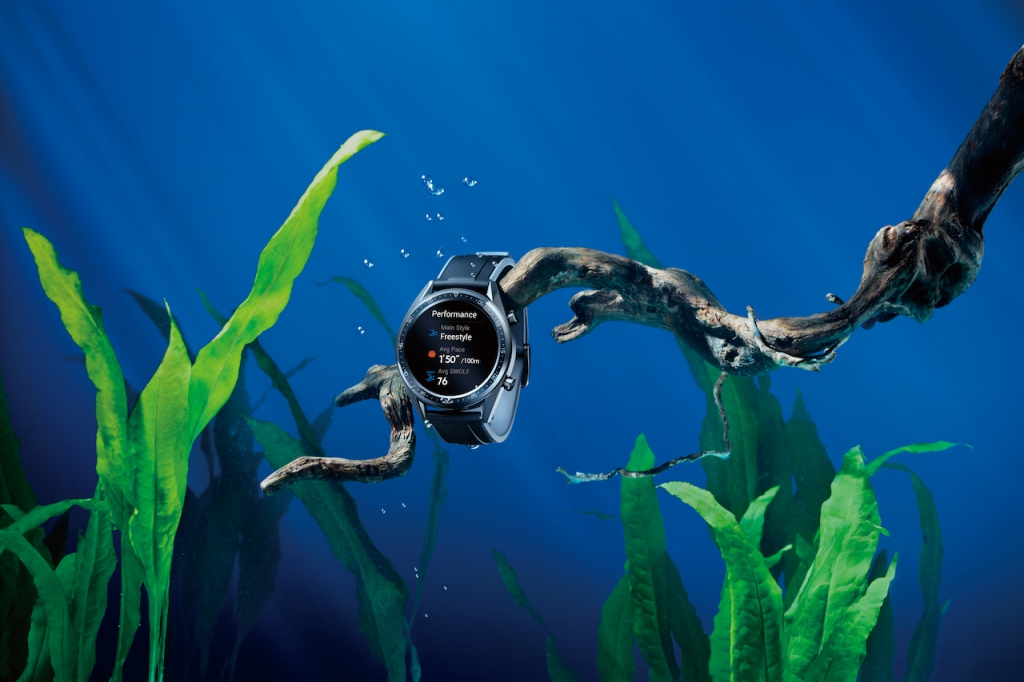 For the Modern Health-Conscious Explorer
To top off its unwavering positioning capabilities is the fitness coaching features. By analysing the heart rate of users with scientific methods, this feature lets users exercise more safely and healthily than ever before. Its TruSeen™ 3.0 heart rate monitoring technology tracks users' active and resting heart rate. Combining innovative PPG optical and hardware design and AI algorithms, the solution can monitor the heart rate of users in real time with high precision. It also uses invisible lights to monitor users' heart rate during sleep, which is more intimate than other traditional methods.
For those who are looking to stay fit and healthy throughout their adventure, the HUAWEI WATCH GT provides user real-time coaching from introductory to advanced running courses as well as guidance training and time-movement effect feedback. In their journey away from the comfort of their homes, users can also benefit from its Intelligent Sleep Statistics, the HUAWEI TruSleep™ 2.0 that identifies common sleep related issues and provides more than 200 potential suggestions for them to sleep better. This technology was developed through a joint-study with Harvard Medical School CDB Centre to produce a brilliant sleep monitor programme for every cycle of sleep during their travels.
HUAWEI TalkBand B5: Speak, Your Health
Huawei also recently launched the HUAWEI TalkBand B5, a Bluetooth headset and fitness band combination device. The device is a great fitness tracker featuring improved heart rate tracking and a brighter, bigger display, releasing the hands for convenient conversations.
HUAWEI TalkBand B5 has the industry's first triple-core audio chip, "high pitch, sweet bass" for end-to-end HD audio, equipped with a dual-MIC noise reduction that is usually only available in high-end headphones. HUAWEI worked with its Health App to build its health tracking algorithms. Its TruSeen®2.0 Heart Rate Detection offers optical dynamic heart rate technology for wrist with 24 hours automatic heart rate tracking, for better awareness of health conditions. Meanwhile Huawei TruSleep™Tracking monitors sleep and offers personal recommendation.
The HUAWEI WATCH GT (Classic RRP – RM999; Sport RRP – RM899) is available from 6th November 2018, whereas the HUAWEI TalkBand 5 (Brown RRP – RM699; Black RRP – RM599) will be available by end of November 2018 at the Huawei Experience Stores and Huawei Online Store.
For more information, visit consumer.huawei.com/my/or follow facebook.com/HuaweiMobileMY.
Read also: HUAWEI Mate 20 Series Pre-Order Starts Oct 19 – 22 | From RM2,799