In collaboration with Warner Bros. Interactive Entertainment and DC Entertainment, Samsung Malaysia Electronics will bring Samsung's Galaxy S7 edge exclusive and limited version, the special Injustice Edition to Malaysian shores on this June 17.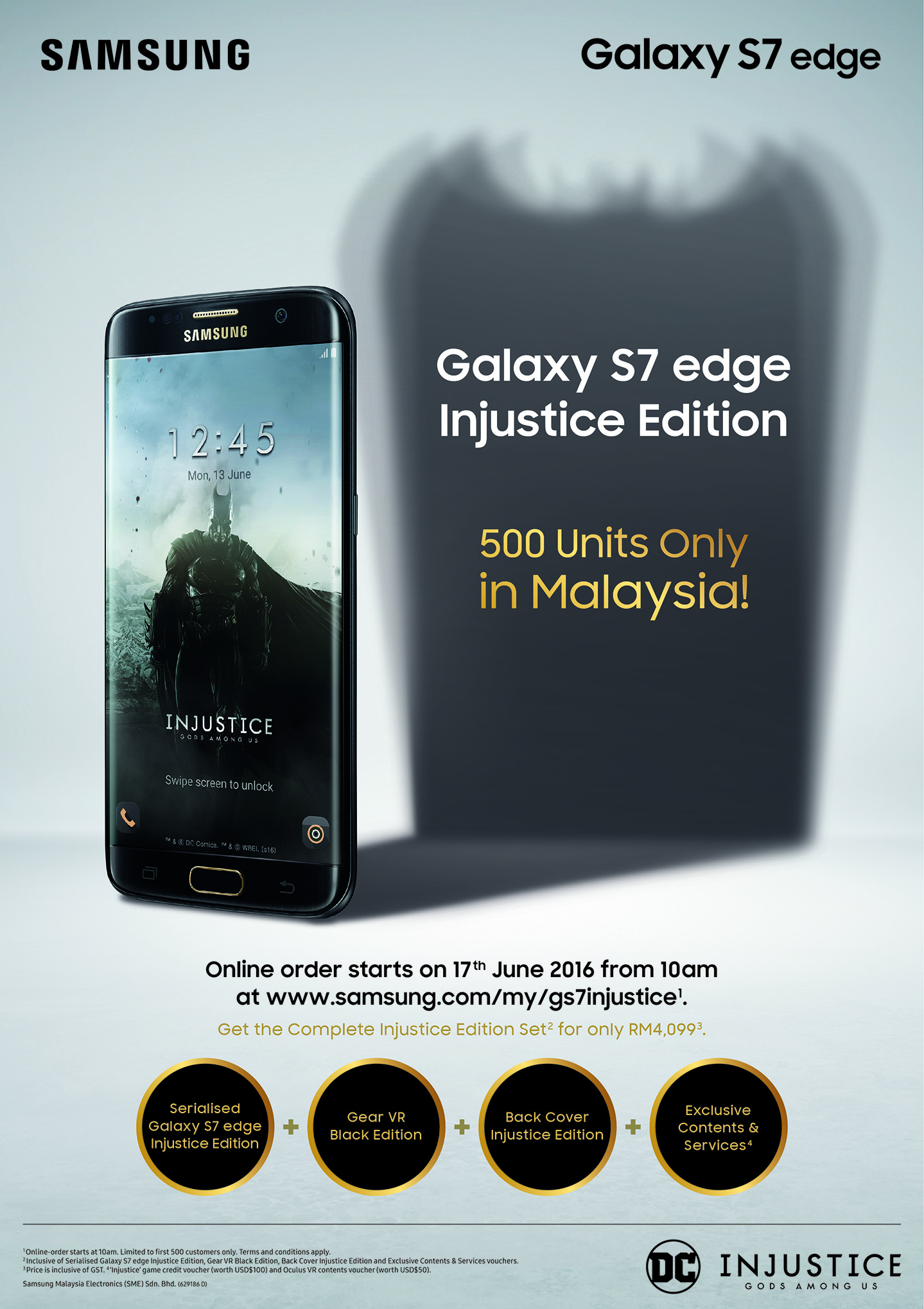 Limited to 500 units only, the Galaxy S7 edge Injustice Edition set is available for online order starting from 10am, June 17, 2016 at RM4,099 (inclusive of 6% GST) at samsung.com/my/gs7injustice.
The Galaxy S7 edge Injustice Edition set comes equipped with a sleek deep black Galaxy S7 edge, accentuated by gold detailing and an iconic bat insignia on the back, inspired by DC Comics' Batman. The set additionally offers a Gear VR (Black Edition), Back Cover (Injustice Edition), as well as exclusive contents and services vouchers where you can enjoy 'Injustice' game credit worth USD$100 and Oculus VR contents voucher worth USD$50 with each purchase of The Galaxy S7 edge Injustice Edition set.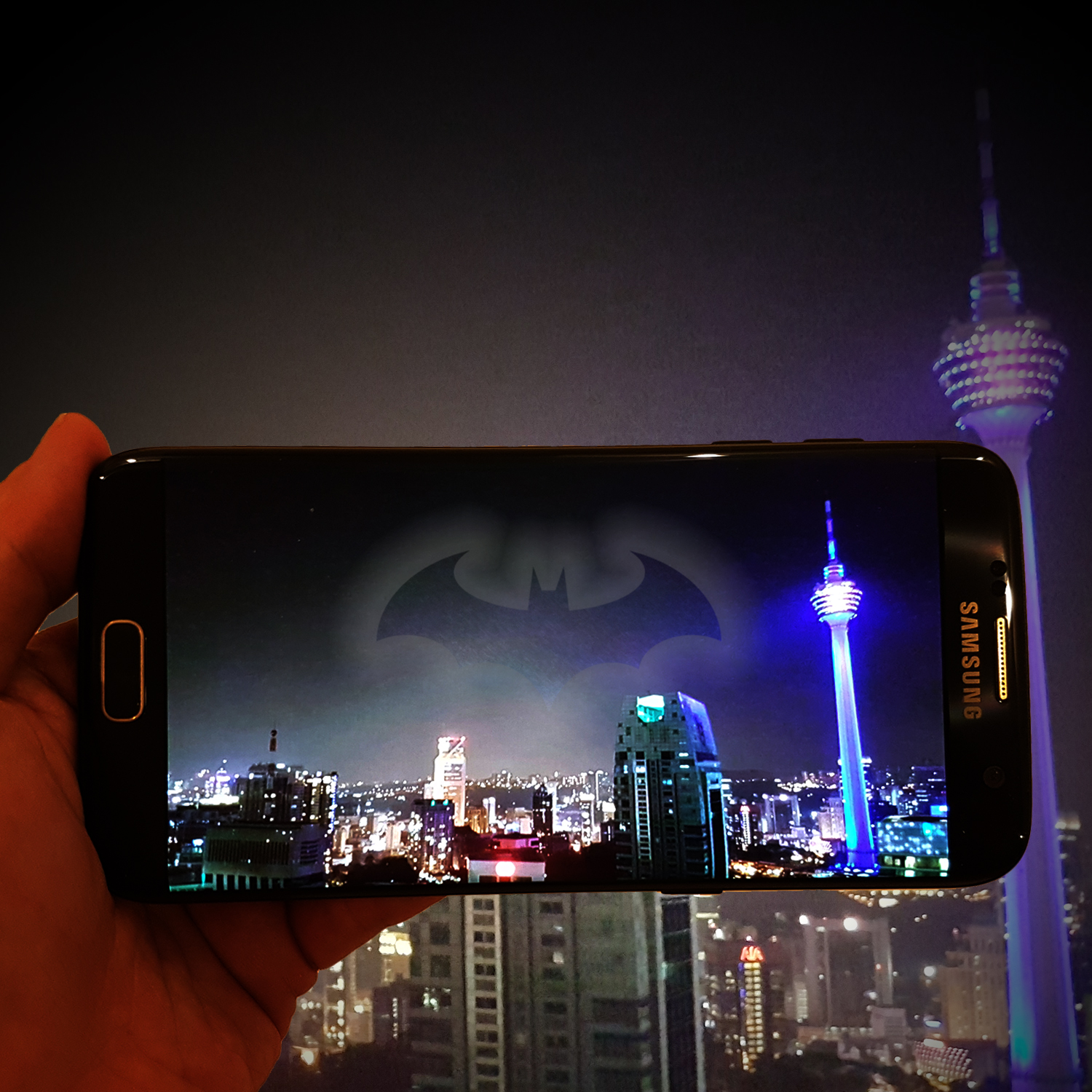 Online Purchase Mechanics
Access http://www.samsung.com/my/gs7injustice to order online from 10am onwards on 17 June 2016.
Register contact details with preferred Samsung Experience Store for collection.
Make deposit payment of RM500 via PayPal (please contact your issuing bank to ensure the online transaction is not barred).
Collect your Galaxy S7 edge Injustice Edition set on the collection date provided upon completion of online order.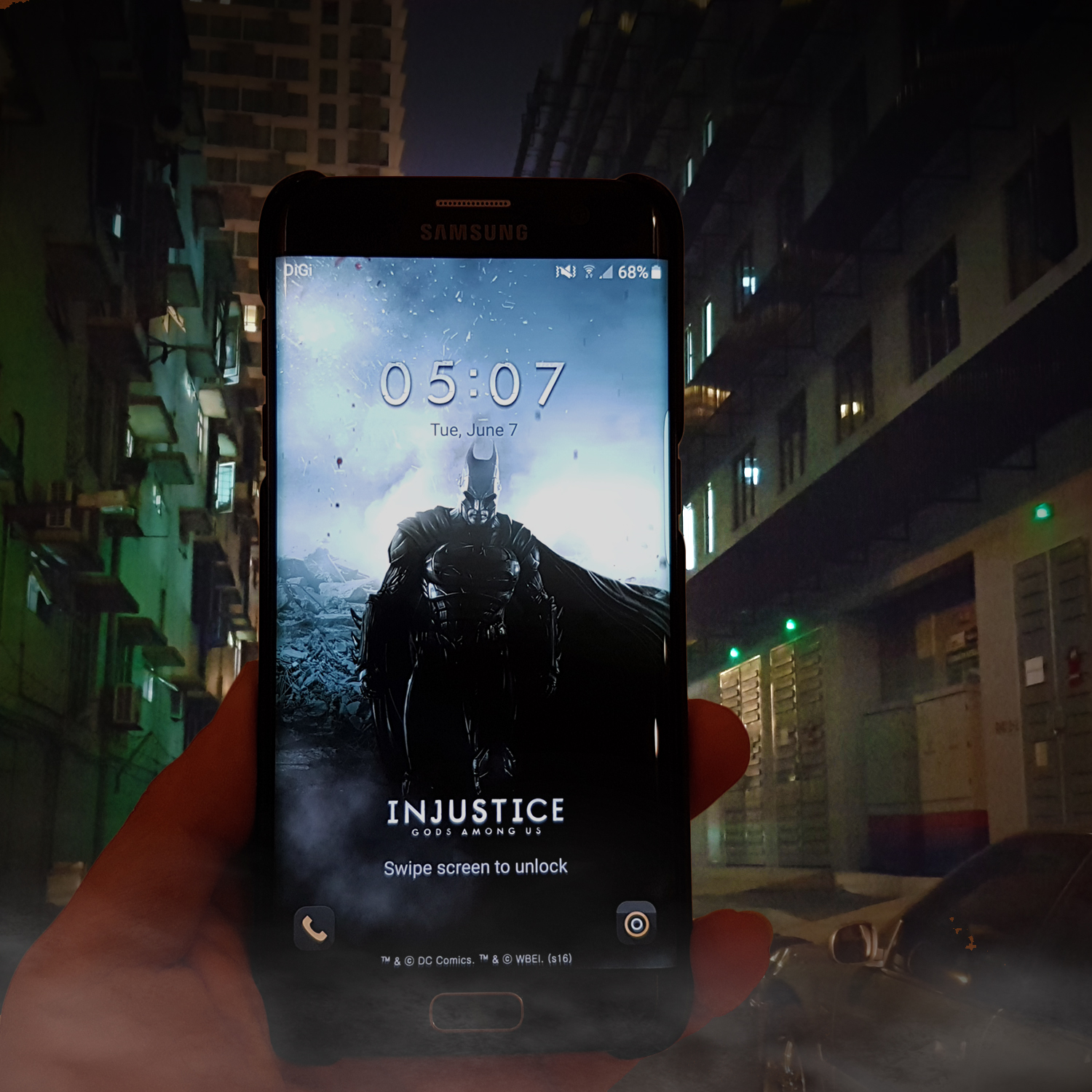 Also to commemorate the third anniversary of the popular mobile game, Injustice: Gods Among Us, the companies came together to bring Samsung's technology and one of the game's central characters, Batman, in a suave, high-performance smartphone.
Developed from the ground up by award-winning NetherRealm Studios, the Injustice: Gods Among Us mobile game delivers stunning graphics and a completely unique fighting gameplay experience. The game features a collectible card mechanic and engages players in 3-on-3 tag team combat that features many of DC's most iconic characters. The Injustice: Gods Among Us game is available as a free download on Google Play.