Reebok and brand ambassador Gigi Hadid hosted the #PerfectNever Revolution, an empowering event in early December that challenged hundreds of women from all walks of life to come together and confront the unattainable notions and standards of perfection. A series of activities including a workout class, a panel discussion with prolific female trailblazers and an immersive, artistic installation brought to life Reebok's underpinning brand spirit, "Be More Human," and showcased the global fitness leader's unwavering commitment to identifying and meeting the demands of women worldwide.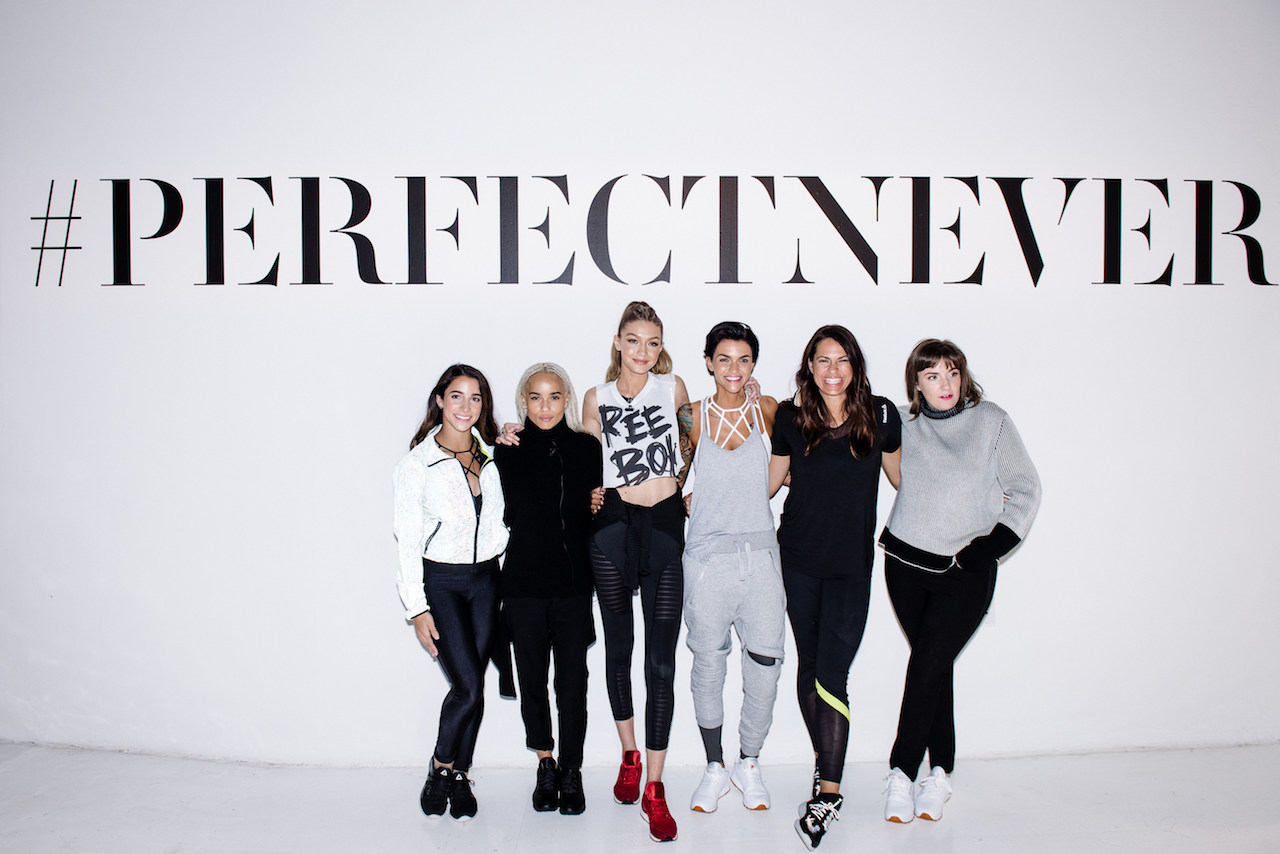 Gigi united with a group of inspiring women who are redefining perceptions in their respective industries and challenging norms, including:
Aly Raisman

 – Reebok athlete and medal-winning gymnast

Lena Dunham

 – Actor, writer, director, creator and star of HBO's "GIRLS" and co-founder LennyLetter.com

Jessica Mendoza

 – ESPN broadcaster; former medal winning softball player

Ruby Rose

 – Actress

Zoe Kravitz

 – Actress and musician
Continuing the #PerfectNever story which debuted worldwide in early 2016, Gigi also participated with guests in an immersive workout experience alongside longtime trainer and Gotham Gym owner, Rob Piela. Showcasing her love for boxing, Hadid sparred with guests during the combat master class, which took the women through moves that strengthen and empower.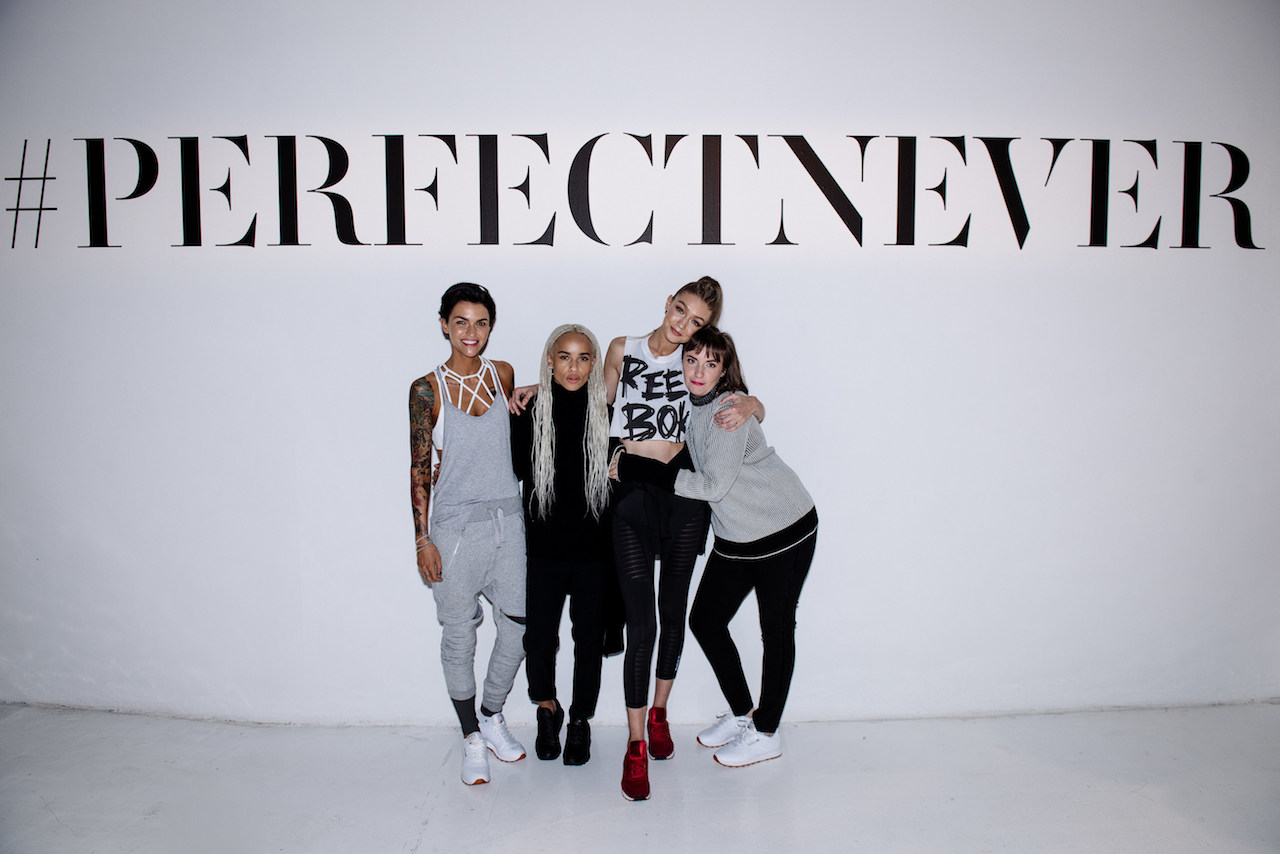 The #PerfectNever Revolution and Reebok's partnership with Gigi marks the second phase in the #PerfectNever movement's chapter. Its debut was led by a compelling campaign video featuring athlete and champion of empowerment, Ronda Rousey. The #PerfectNever campaign is a continuation of the Reebok 'Be More Human' marketing platform, a rallying cry for people to live up to their full potential, and continues the global fitness brand's mission to change how people perceive and experience fitness. Hadid and Reebok will work together to further champion this message.
Read also: Gigi Hadid is the New Face of Reebok's #PerfectNever Campaign