Detergent brand TOP introduces its revolutionary Micro Clean Tech range to delight of AEON Big customers who generously supported the brand, and its 'Cerahi Kehidupan Bersama TOP & AEON Big' Corporate Social Responsibility (CSR) campaign.
The campaign successfully raised sufficient funds to clothe 400 underprivileged children from 16 charity homes nationwide, with new school uniforms.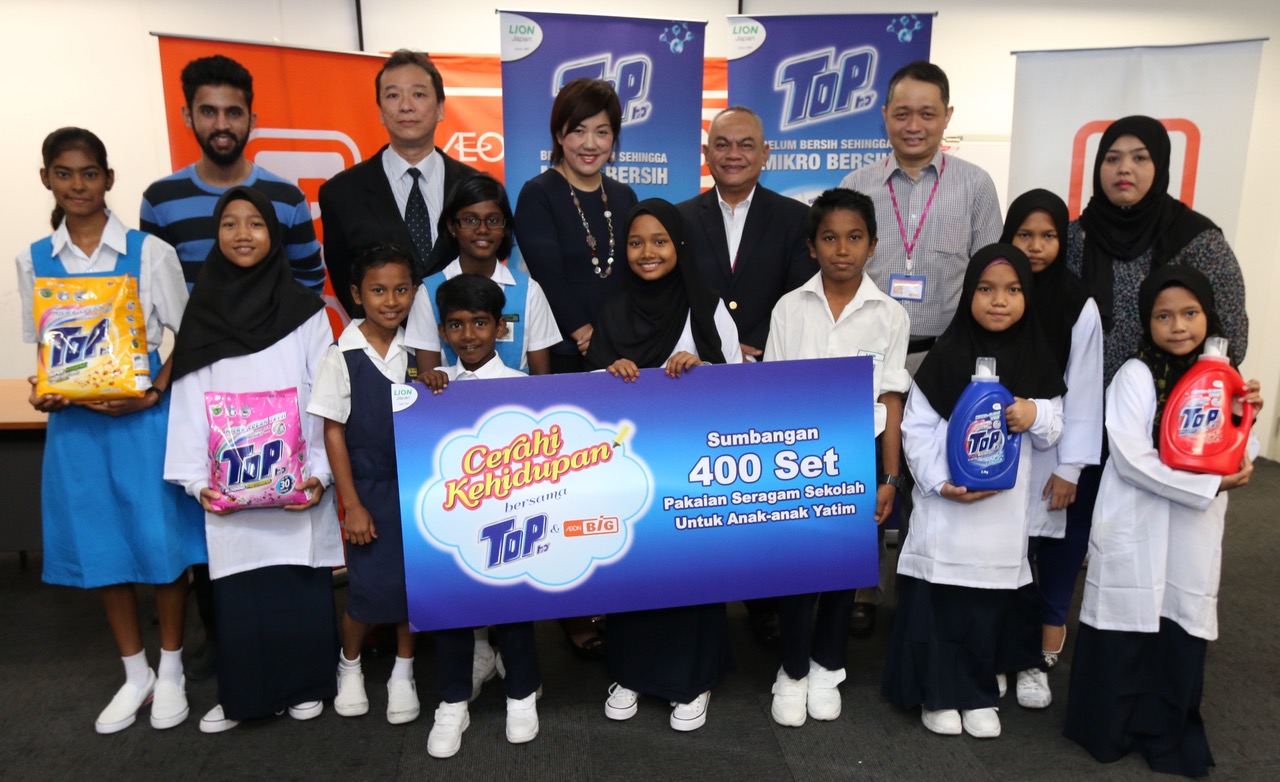 TOP teamed up with AEON Big to carry out the charity fund raising campaign from November 14 to December 14, which saw 30 cents from the sales of selected TOP products from all AEON Big outlets nationwide channeled towards providing the back-to-school necessities for children aged between 7 to 17 years from these charity homes.
The brand went all out to raise awareness and participation in the charity fundraising campaign with roadshows at all AEON Big outlets nationwide.
Uniforms for children from beneficiary homes across the nation will be ready for collection before school reopens, giving the children the peace of mind that they will be dressed for success in the new school year.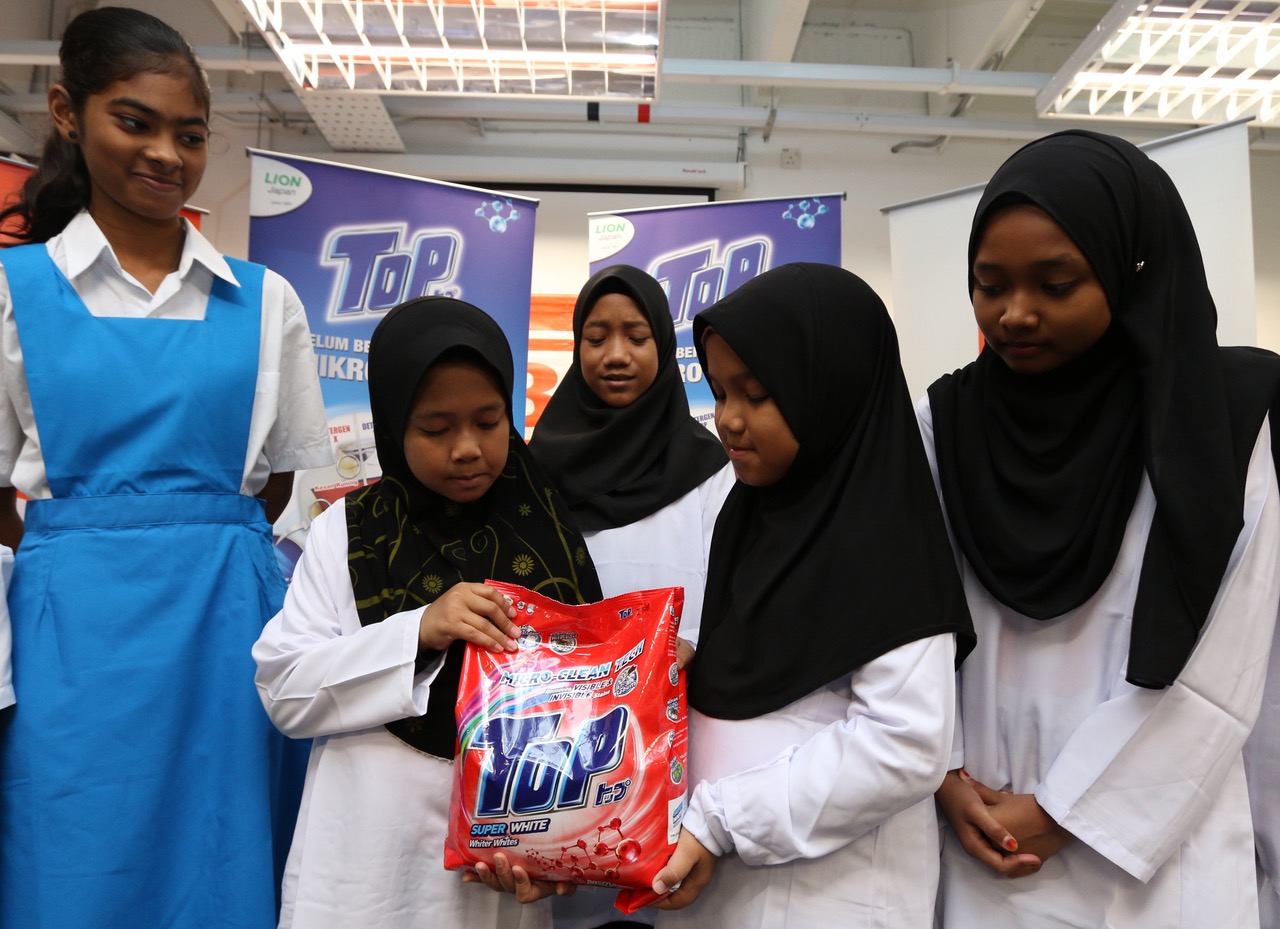 The 'Cerahi Kehidupan Bersama TOP' charity fund raising campaign was developed to assist underprivileged children in having clean new school uniforms at the start of each school year for the emotional and psychological boost that it could give them. Each year, TOP collaborates with strong retail partners, such as AEON Big to encourage more consumers to lend a helping hand.
The TOP Micro-Clean Tech thoroughly cleans both visible and invisible stains such as sweat and sebum (body oils that are naturally released through our pores) that get trapped deep within fabric fibres. Sweat and sebum are among the main causes of odour and staining on clothes especially at areas such as armholes, sleeves and collars, leaving white clothing looking yellowed and dingy, and coloured clothing looking dull.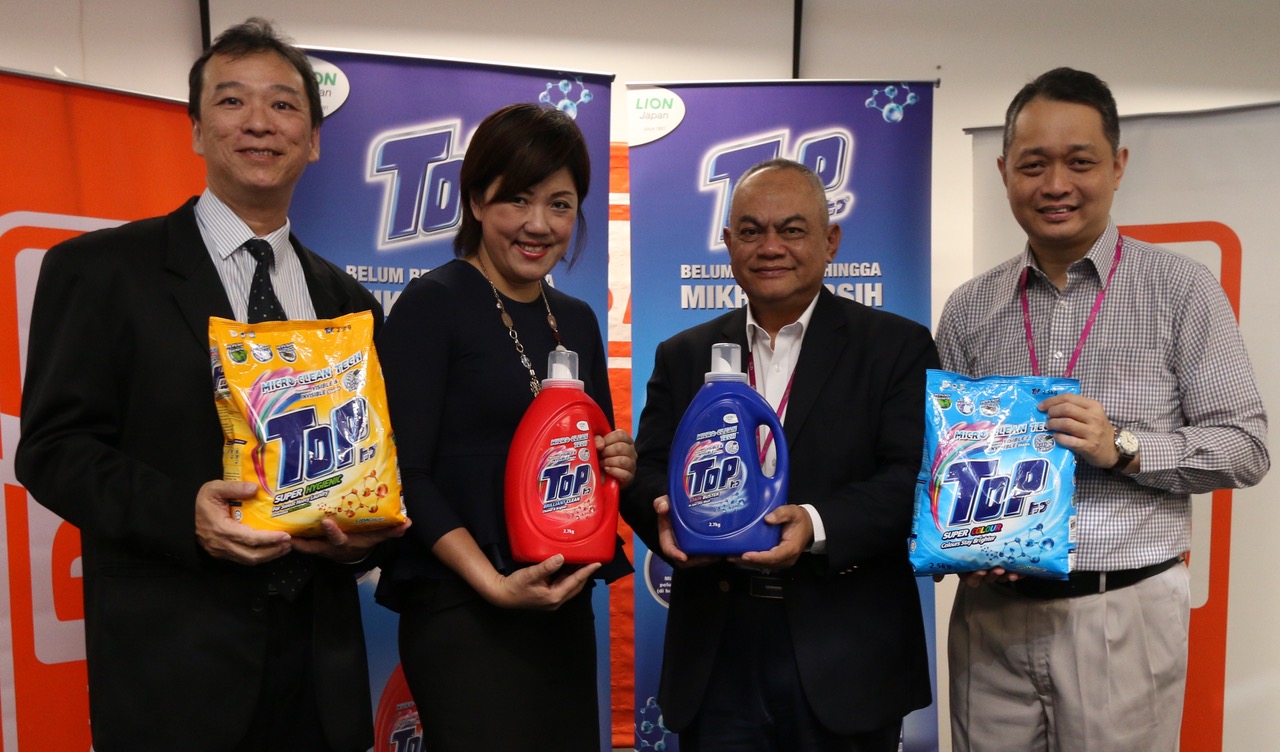 TOP Micro-Clean Tech is also available in Super Low Suds (powder) and Smart Clean in Low Suds Formula (liquid) that are specially developed for front loading washing machines, for a gently efficient and effective wash.
To find out more please visit http://www.southernlion.com.my or call our customer care line at 1800-88-0133.
Read also: Sushi King Celebrates 21st Year with RM 21,000 Contribution