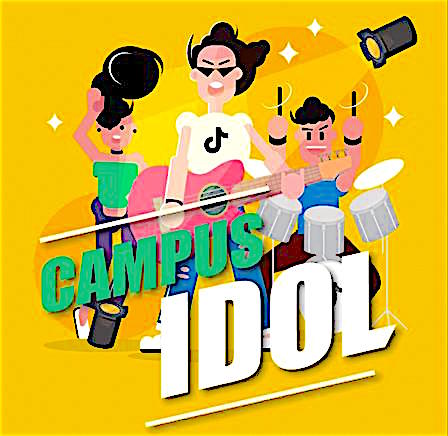 TikTok, the world's leading destination for short-form videos, has partnered with UiTM to launch #CampusIdol Campaign to provides an opportunity to all university students in Malaysia to showcase their creativity and talent from dance, music, art and acting. The campaign runs from now till 4thDecember 2018 and participating university students stand a chance to win prizes worth RM11,000, including 4 Honor Phones and exclusive passes to the TikTok year-end party.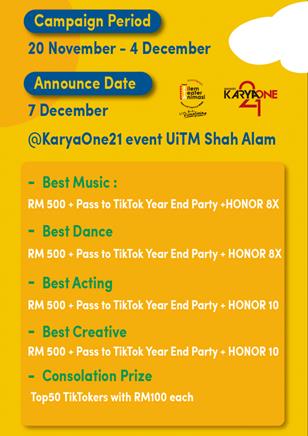 Here's how you can be part of this trending campaign:
Record your performance on TikTok, it can be of you singing, acting, dancing, playing a musical instrument, art or any other genres/styles
Submit your entry by hashtagging #CampusIdol followed by your university hashtag, eg: UiTMFiTA / #UniversityMalaya / #Aswara / #UiTMMusic / #MSU / #UniKL to qualify
Submit as many entries as you want
Each winner must show a valid student ID from their respective universities/colleges to validate each winning entry
Winner of each category would be evaluated on total video views, likes, and shares.
The #CampusIdol winners' announcement, which is expected to be held on 7thDecember 2018 at UiTM Shah Alam. Various celebrities including Arja Lee, Erma Fatima, Mawi, Rita Nadira and Farid Kamil are anticipated to attend the year-end event, which is open to members of the public.
Read also: BOLONxUiTM Window Display Competition Showcases Striking Designs from Students