Remember Slide The City, the massive waterslide sensation which spawned a cool frenzy in Putrajaya last year? If you missed it, worry not! The massive waterslide sensation is coming back this year to Melaka and Kuantan, on May 14 and 21 respectively.
The first stop (Melaka) will be held at Taman Belia Antarabangsa whereas the second stop (Kuantan) will be held at Indera Mahkota.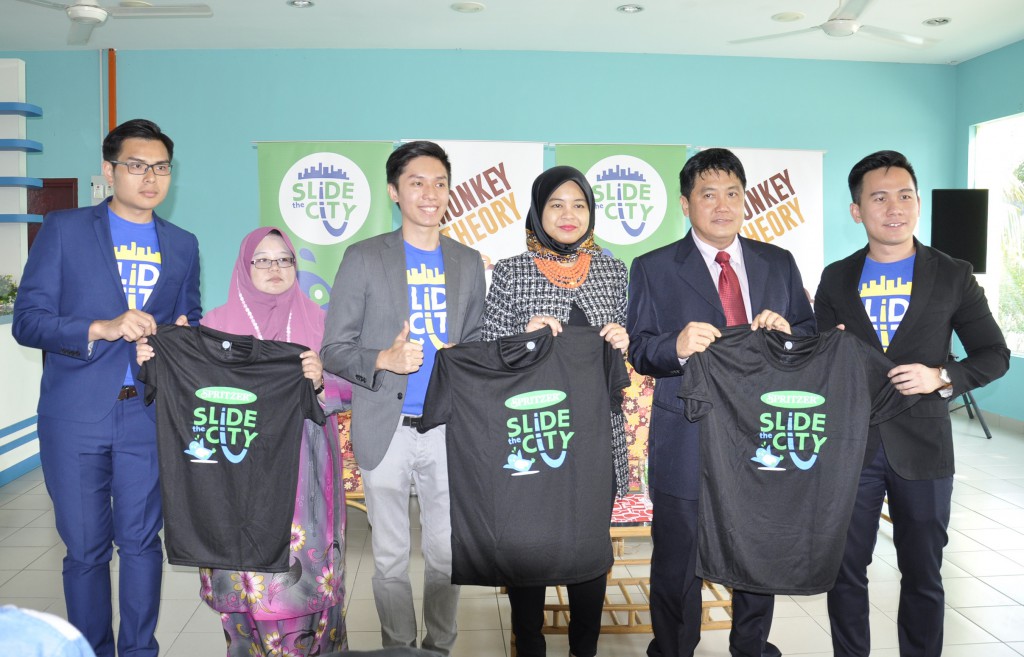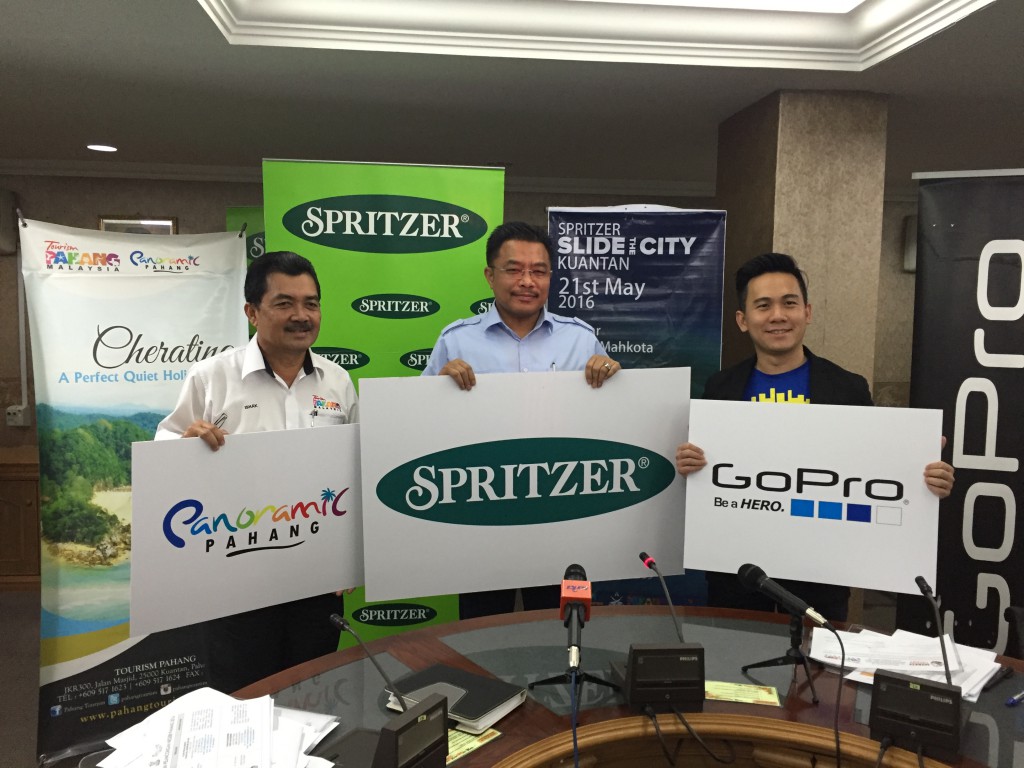 Originating from the United States, Slide The City started touring around the globe in various regions. They have gone to Canada, the United Kingdom, Columbia, as well as Southeast Asia countries like Japan, Korea, and Hong Kong.
Leong Delon, the CEO and founder of Monkey Theory who brought the largest water slide event to Malaysia said during the launching, "Slide the City is one of those events that are truly unique. Imagine a large slide the length of three American football fields on a street in the middle of the city! Due to the positive reception and requests since Putrajaya, we have decided to make this truly distinctive event accessible to as many people as possible. This is why we will be holding Slide the City events this year in Melaka, Kuantan, Johor, Penang and Kuala Lumpur."
He continued, "This is definitely something never seen here before. It's just never been done – until now. Visitors will indeed be in for a cool and refreshing treat – and we are going all out to ensure this event is a success, as we partner with Tourism Melaka and Majlis Perbandaran Hang Tuah Jaya for this auspicious event."
Early bird tickets are now available. The public will have a choice of choosing from:
Single Slider RM 39
Triple Slider RM 89
Unlimited Slider RM 149
Save-n-Slide RM 196
For the latest updates, follow their Facebook page. Tickets can be purchased at https://mro.myraceonline.com/stck16/registrations.
Spritzer Slide the City Malaysia is organised by Monkey Theory Sdn. Bhd. and Spritzer as the title sponsor. Official sponsors include ERA fm, MY FM, hitz.fm and GoPro.