Fans of Cheeming Boey, did you know Shell has launched a series of limited edition Select water2go mineral water bottles designed by the Malaysian artist himself as part of its 125th-anniversary celebration? Time to collect them all!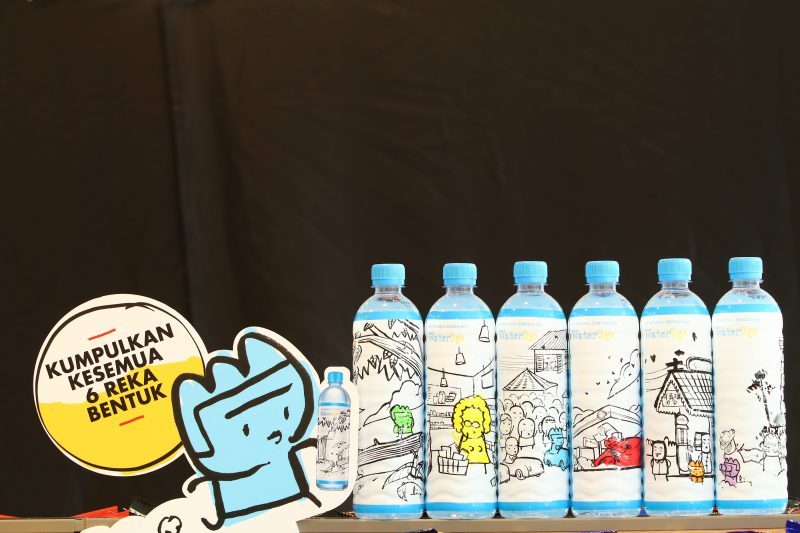 Each bottle design depicts a key milestone of Shell for the past 125 years, such as:
The country's first oil well, the Grand Old Lady of Miri in 1910
The Shell Traffic Games launched in 1957, which kicked-off over five decades of road safety education
One of the country's first filling stations in Klang
The Malaysian launch of Shell V-Power in 2000
The launch of Welcome to Shell in 2015
The research and conservation of Danum Valley.
"To commemorate our 125th anniversary in Malaysia, we wanted to share our history and achievements with Malaysians. Boey's art narrates our past achievements in a fun and relatable way, allowing Malaysians to take home a little part of our history. We hope this initiative will improve accessibility to art, and engage our customers on a more personal level. But more importantly, we aim to inspire Malaysians to continuously improve, and always keep that pioneering spirit burning," said Shairan Huzani Husain, General Manager for Shell Retail Malaysia/Brunei.
The designs also feature characters from Boey's book series, When I was a Kid. The limited edition Select water2go bottles are priced at RM1.70 each and are available in Peninsular Malaysia at both Shell Select and Kedai. Buy all six designs and more for yourself because we need about 8 glasses of water a day, yes?
Want to win some Boey merchandise?
Shell has partnered with MPH Bookstores for an exclusive contest! If you purchase any of Boey's When I was a Kid books at selected Shell Select stores, you will stand a chance to win a limited edition tote bag, designed and autographed by Boey. Just write your full name and phone number at the back of the receipt before dropping it into the contest box located in stores between 1 September – 30 November 2016.
For a list of Shell Select stores offering this exclusive contest, please visit www.shell.com.my/water2go .
For more information on Shell's 125th anniversary, please visit www.shell.com.my/125years .
Also Read: Shell Celebrates 125 Years Through Art