This festive season, Lot 10 Shopping Centre is set to transform into a perfect setting of merriment and wonderment that will bring to life the magic of Christmas. Starting today December 25, 2016, visitors will be treated to rewarding shopping perks and a slew of alluring musical instrument installations that are set to delight and entertain all visitors.
A Musical Christmas
With the theme "A Musical Christmas", the Concourse of Lot 10 is beautifully adorned with Christmas decorations where fun, interactive musical instrument installations take centre stage allowing visitors to play their favourite Christmas songs.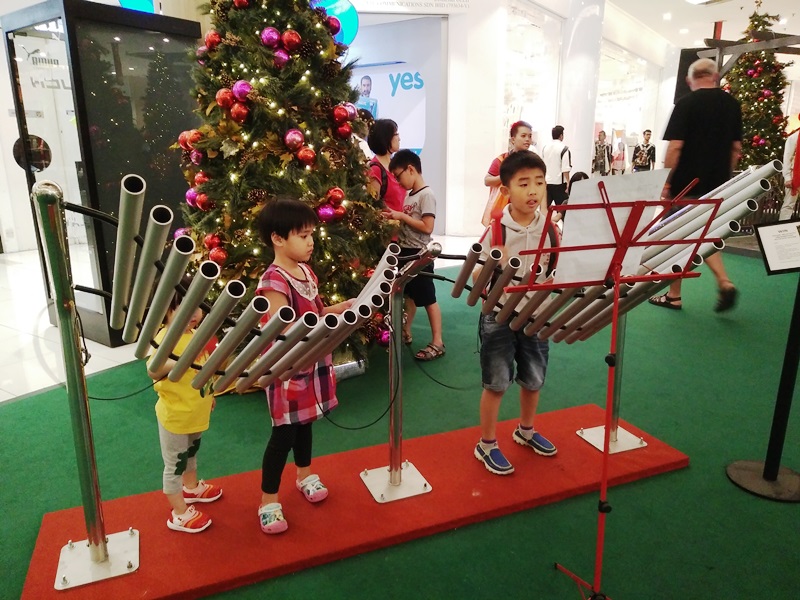 Visitors can participate in the Facebook Contest by recording a video while playing their favourite songs and Christmas tunes using the musical instruments and upload it to the Lot 10 Kuala Lumpur Facebook page to stand a chance to win attractive prizes.
Together with the resplendent Christmas tree decked out in sparkling fairy lights and glittering baubles, Lot 10 brims with gloriously magical moments, providing perfect photo opportunities and Instagram moments for shoppers and tourists alike.
Spread The Joy and Love
Lot 10 supports the "Make A Child Smile This Christmas" campaign, a Corporate Social Responsibility (CSR) initiative aimed at raising funds and fulfilling underprivileged children's wishes. Organised by Charwiki, a non-profit organisation based in Kuala Lumpur, their vision is to ensure that no child who grows up in Malaysia will be left out or disadvantaged.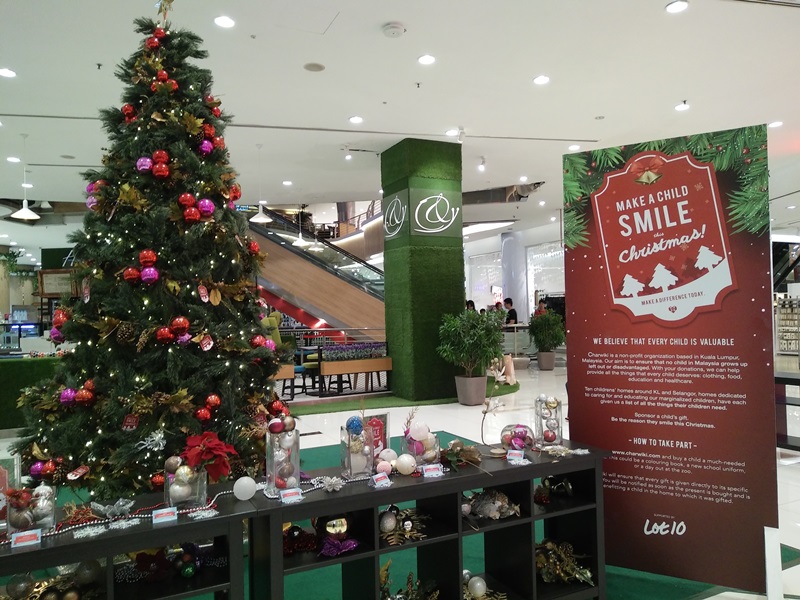 Shoppers may participate in this charity programme by logging on to www.charwiki.com and buying gifts to fulfill the children's Christmas wishes highlighted on the website.
Wishes include stationaries, a new set of school uniform, or even a day out at the zoo and they are listed with the particulars of the children on the website.  Ten shelter homes around Kuala Lumpur and Selangor will benefit from this programme namely Rainbow Home, Charis Hope Learning Centre, Yayasan Sunbeams Home, IQ70plus (Malaysian Association for the Guardians of the Intellectually Challenged), United Learning Centre, House of Joy, Hriphi Community School, Rumah Jaireh, Rumah Victory Children & Youth Home and Divine Mercy Boys Home. Charwiki will ensure every gift will be donated directly to the homes. The donors will be notified as soon the gifts have been received by the children.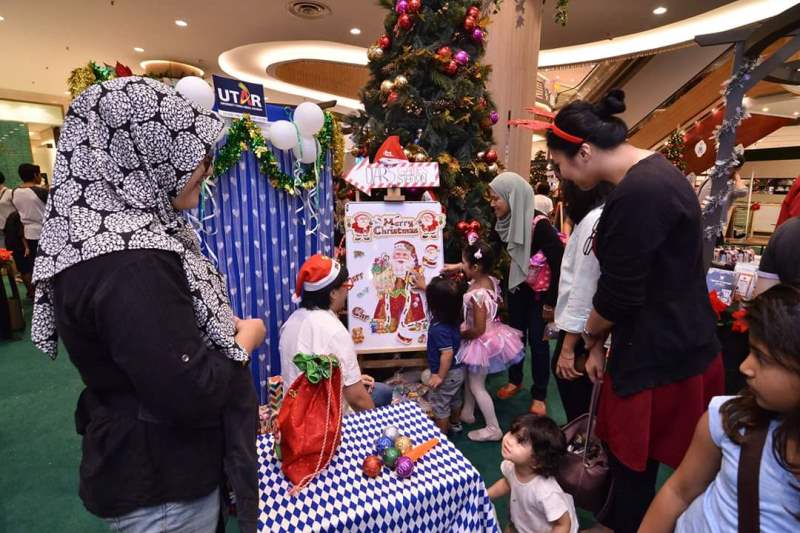 Live Performances
Not to be missed will be the Christmas caroling performances by the Christmas Carol choir at the Concourse on every weekend to usher in this festive season.
24th December 12.30pm 1.00pm
25th December 1.30pm – 2.00pm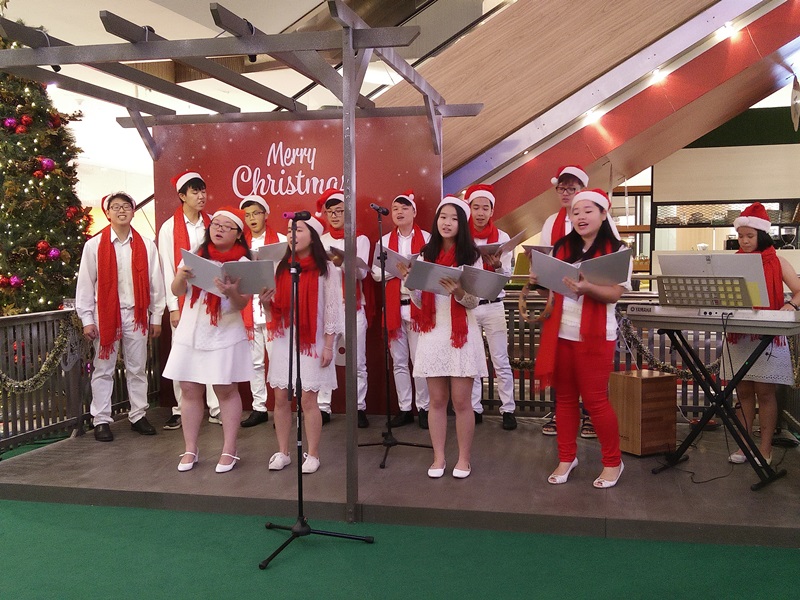 Shoppers will also be entertained by lively busking performance every weekend for the month of December from 6.30pm to 7.30pm.
Christmas Gift Booths
Find the perfect Christmas gifts from the colourful booths located at the Concourse with special promotions by UniqTee, Omorose Cosmetics, Swee Lee Music and Stick Arts ® Café.  Get special deals from Stick Arts ® Café which include a Christmas hamper promotion for Lucaffe Specialty Coffee Machines & 9 Espresso, "BUY 1 FREE 1" offer for Praline Set, FREE RM25 voucher for Gelato Bouquet and many more. Terms and conditions apply.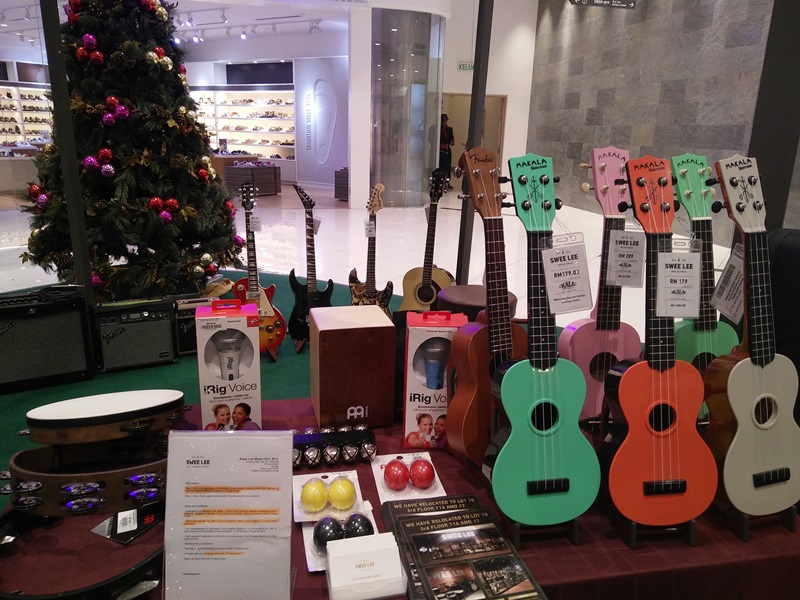 For more information, please contact Lot 10 Shopping Centre's Concierge at +603-2782 3566 or head over to www.facebook.com/Lot10KL.