Following the success of building the tallest Christmas tree in Asia in 2015, Swarovski has created another First in the world – the World's First Swarovski Crystallised Merry-Go-Round at Pavilion Kuala Lumpur, which is recognised by the Malaysia Book of Records.
The monumental nine-metre tall Merry-Go-Round is decorated with 3,000,000 pieces of multi-faceted illuminating crystals and accents of gold and blue, key colour elements of Swarovski's 2016 Holiday Campaign. The dazzling jewellery piece for Christmas – Fantastic collection and snowflakes ornaments are also key motifs adorning the Merry-Go-Round. The Merry-Go-Round weighs nearly four tonnes and is fully functional with ten horses, two sleighs and one carriage on board. Every element on the Merry-Go-Round was carefully designed and built with precision to fit the technical specifications to ensure the safety of every ride.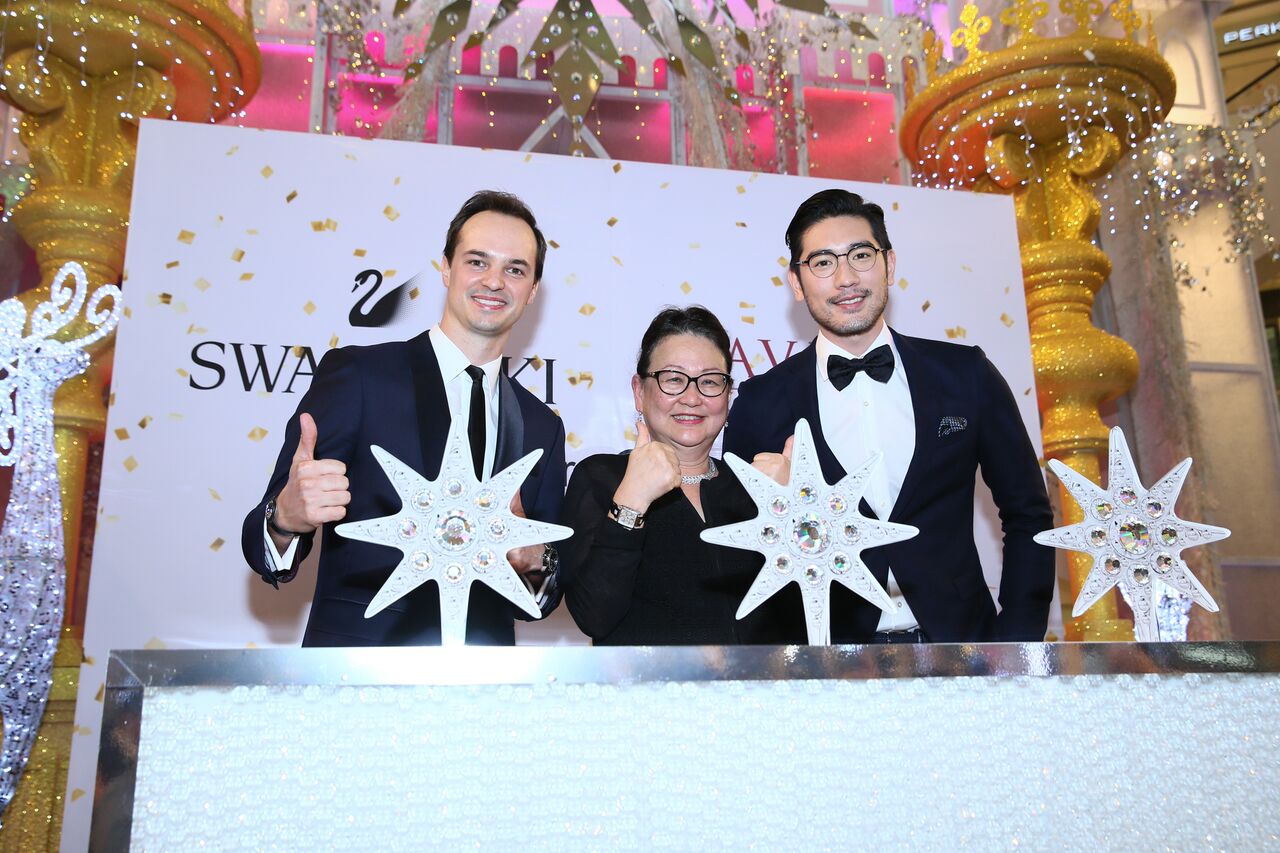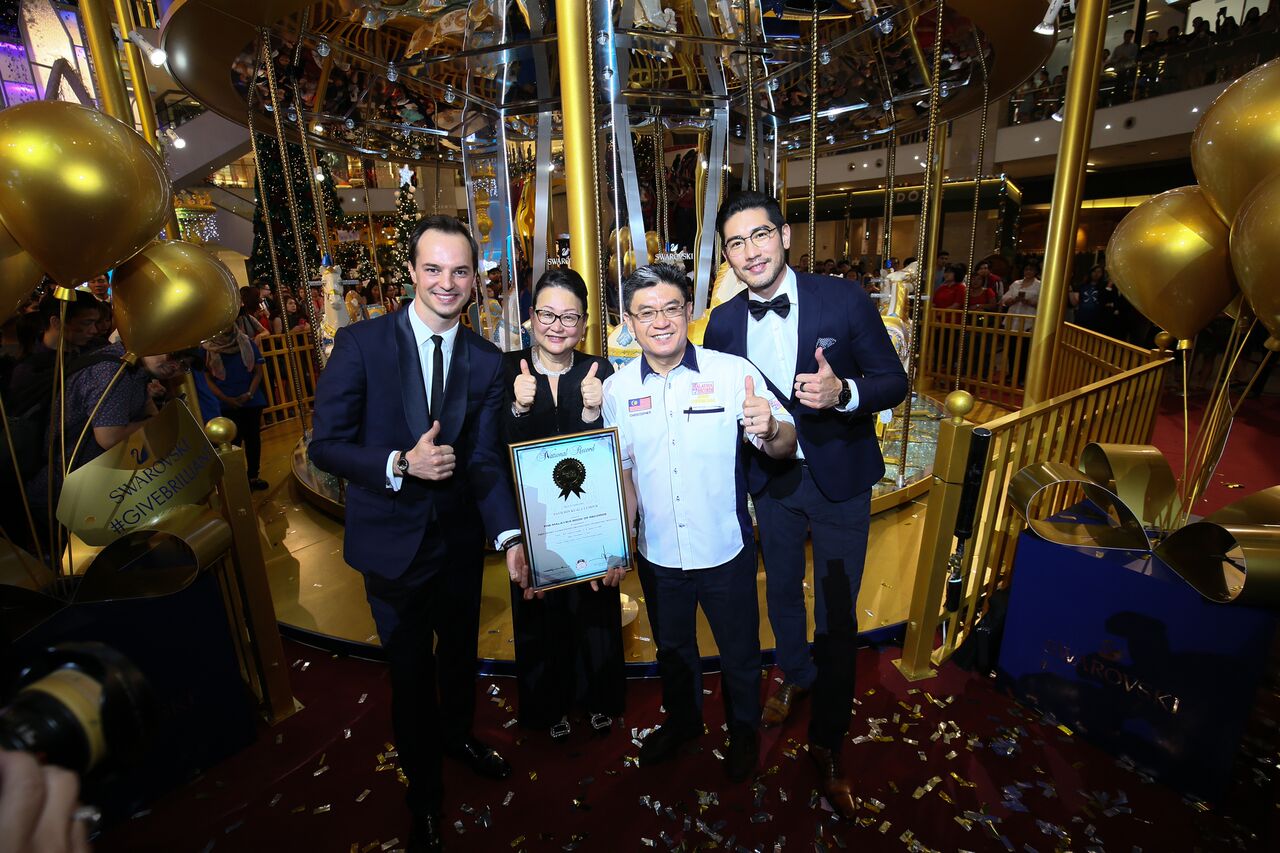 The lighting ceremony of the Merry-Go-Round was held last Thursday by Mr. Aymeric Lacroix, Managing Director of Swarovski's Consumer Goods Business (CGB), Southeast Asia, Dato' Joyce Yap, CEO of Retail, Pavilion KL and special guest Godfrey Gao, famous Taiwanese-born Canadian actor and international supermodel. The sparkling event, held at Pavilion KL's Centre Court, saw invited guests and mall patrons feast their eyes on the stunning crystallised two-tiered Merry-Go-Round for the very first time.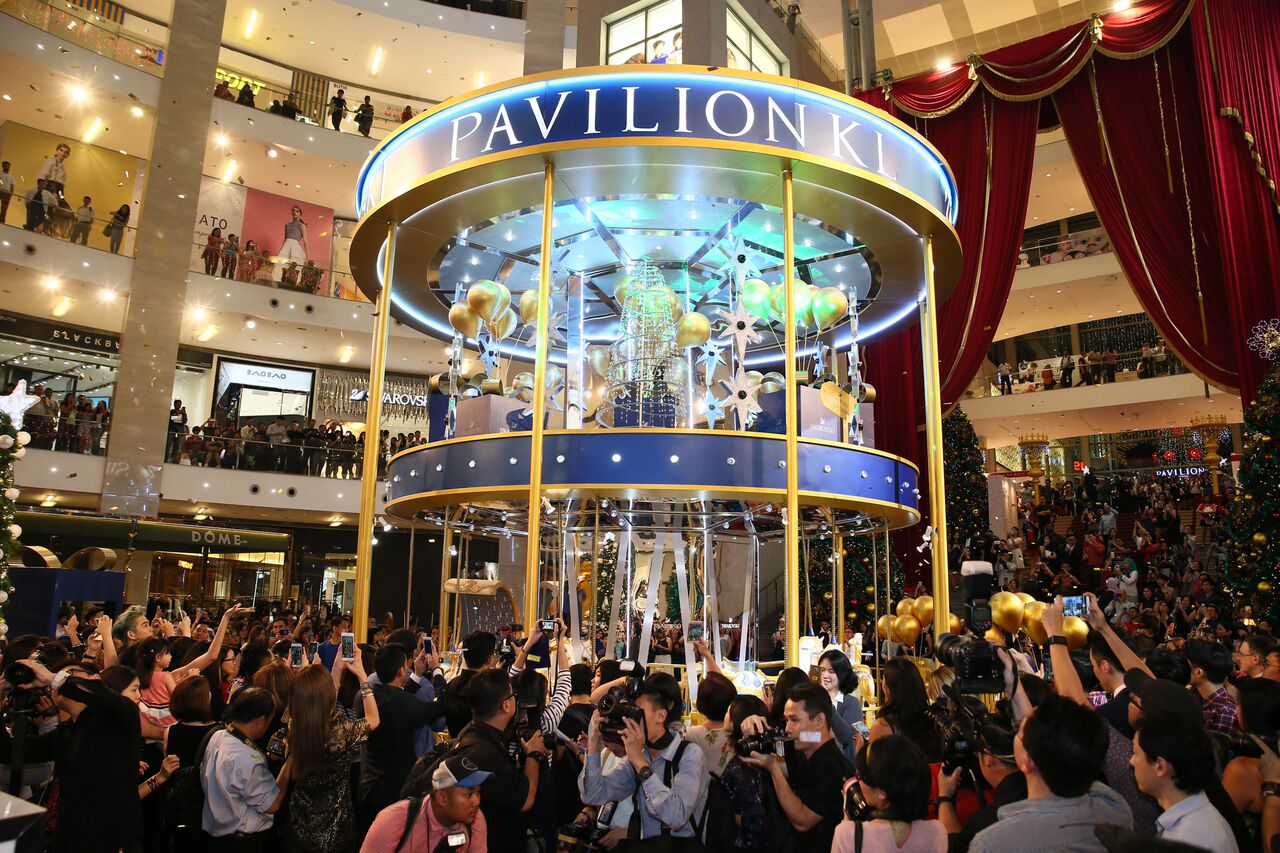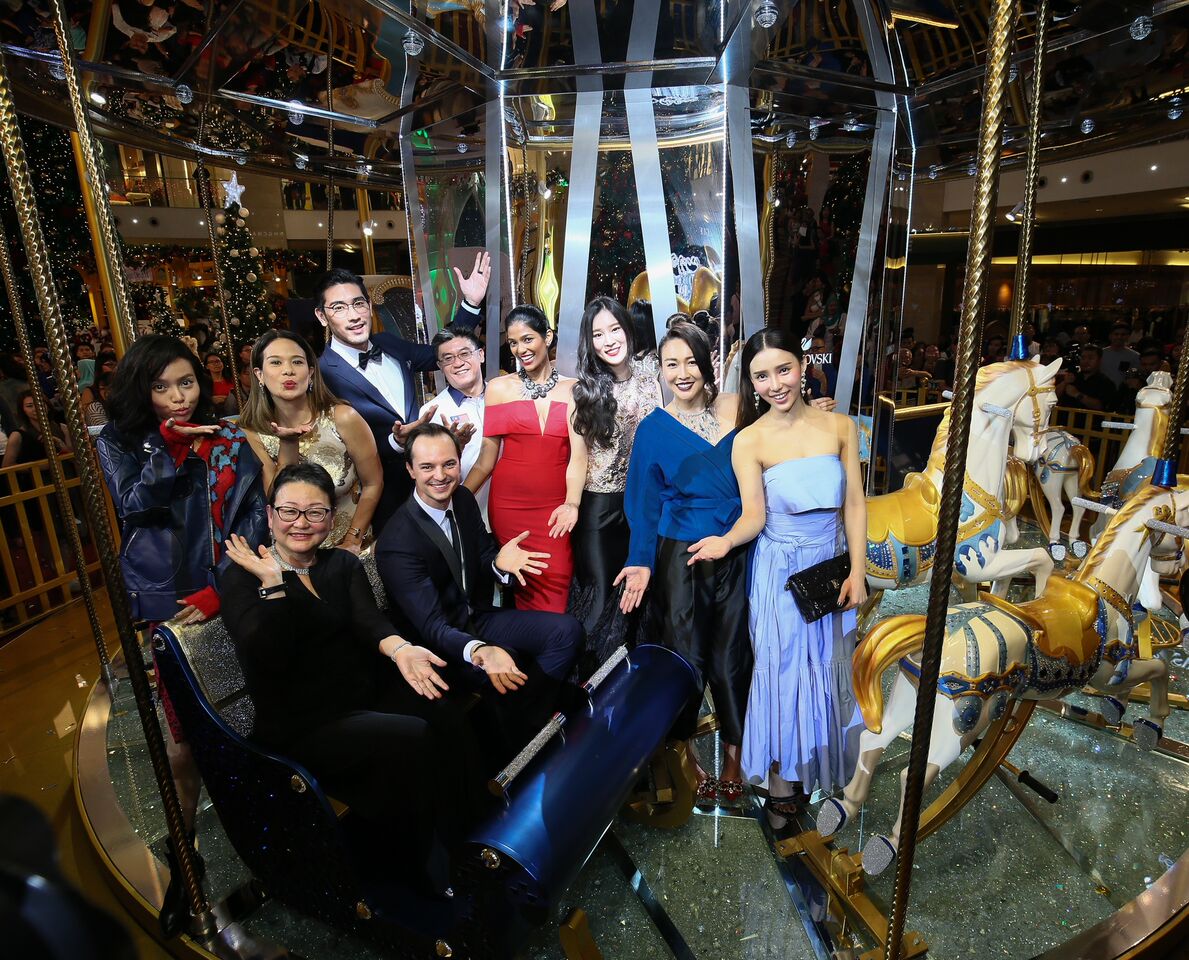 In collaboration with Pavilion KL, the Swarovski Crystallised Merry-Go-Round will be located at the Centre Court from now until January 1, 2017. Each ride from the Swarovski Merry-Go-Round is priced at RM10 and part of the proceeds will be donated to Charity at Heart, Pavilion KL's CSR initiative. Swarovski will also be selling 300 sets of the Flicker Pierced Earrings exclusively at the Pavilion KL boutique, priced at RM150 and all proceeds will also be donated to the same initiative.
Read also: Witness The World's First Swarovski Crystallised Merry Go Round In Pavilion KL From November 17