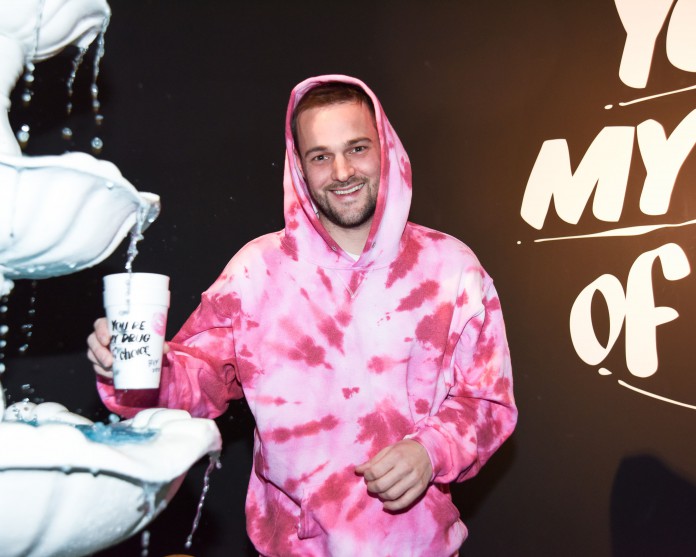 Melissa Shoes and Kreëmart Present Baron von Fancy's 'You're My Drug of Choice'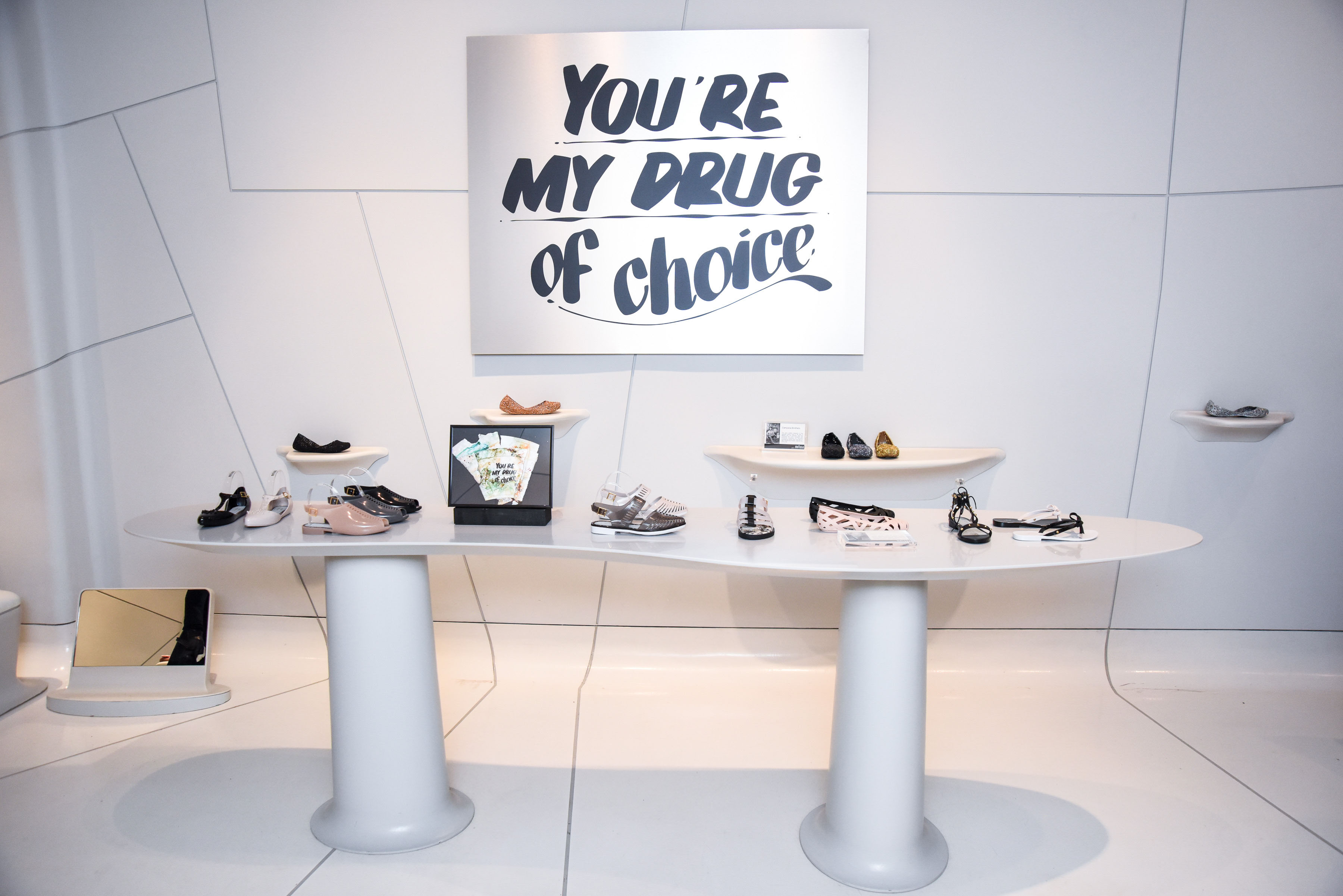 Brazilian footwear brand, Melissa Shoes, unveils a new art installation in its New York City flagship store. Known for its aesthetic direction of showcasing cutting-edge and intellectually provocative artwork, Galeria Melissa, together with Kreëmart, presents You're My Drug of Choice by Baron von Fancy.
Harmonizing with the sugary, tutti-fruiti essence of Melissa Shoes, this new art installation makes an epic cultural statement, debuting during New York Fashion Week.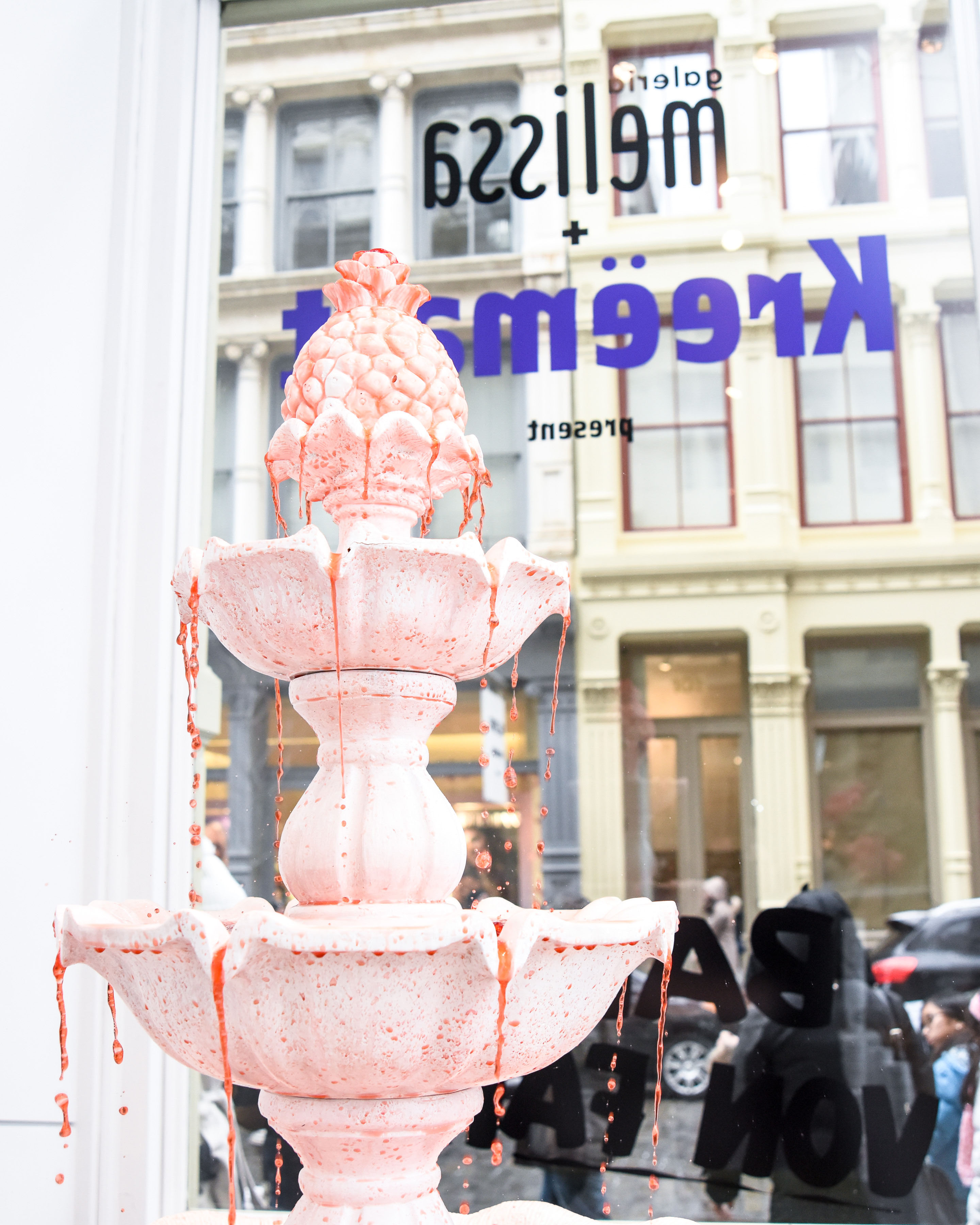 In this happening, Baron Von Fancy is displacing a street identity and giving it life in a new environment. By making allusions to a specific drug culture, BVF is appropriating and transforming such into his own drug of choice, as addictive as any; Sugar. What is your 'Drug of Choice'?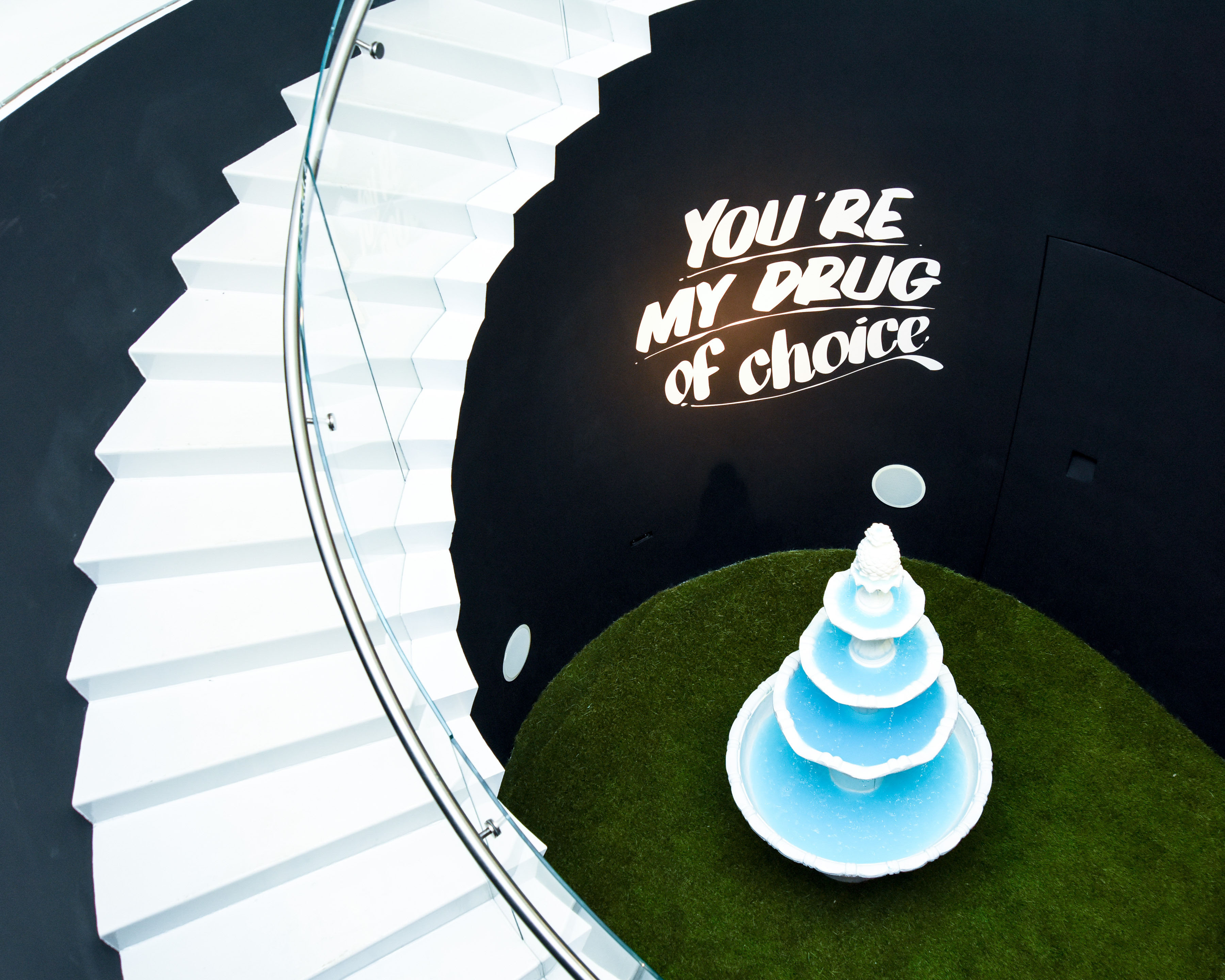 The Kreëmart happening proposes such loaded questions in a jovial tableau vivant. Scattered throughout the open space of Galeria Melissa New York, white fountains are placed. In the fountains, the audience will find different flavored Kool-Aid. The limited edition created by Kreëmart and Baron Von Fancy, is a Styrofoam '2-cup' of which people will drink the Kool-Aid off of. In America, these cups are used by people in the ghetto as to drink 'purp', that is, a recreational drink popular in the Southern United States.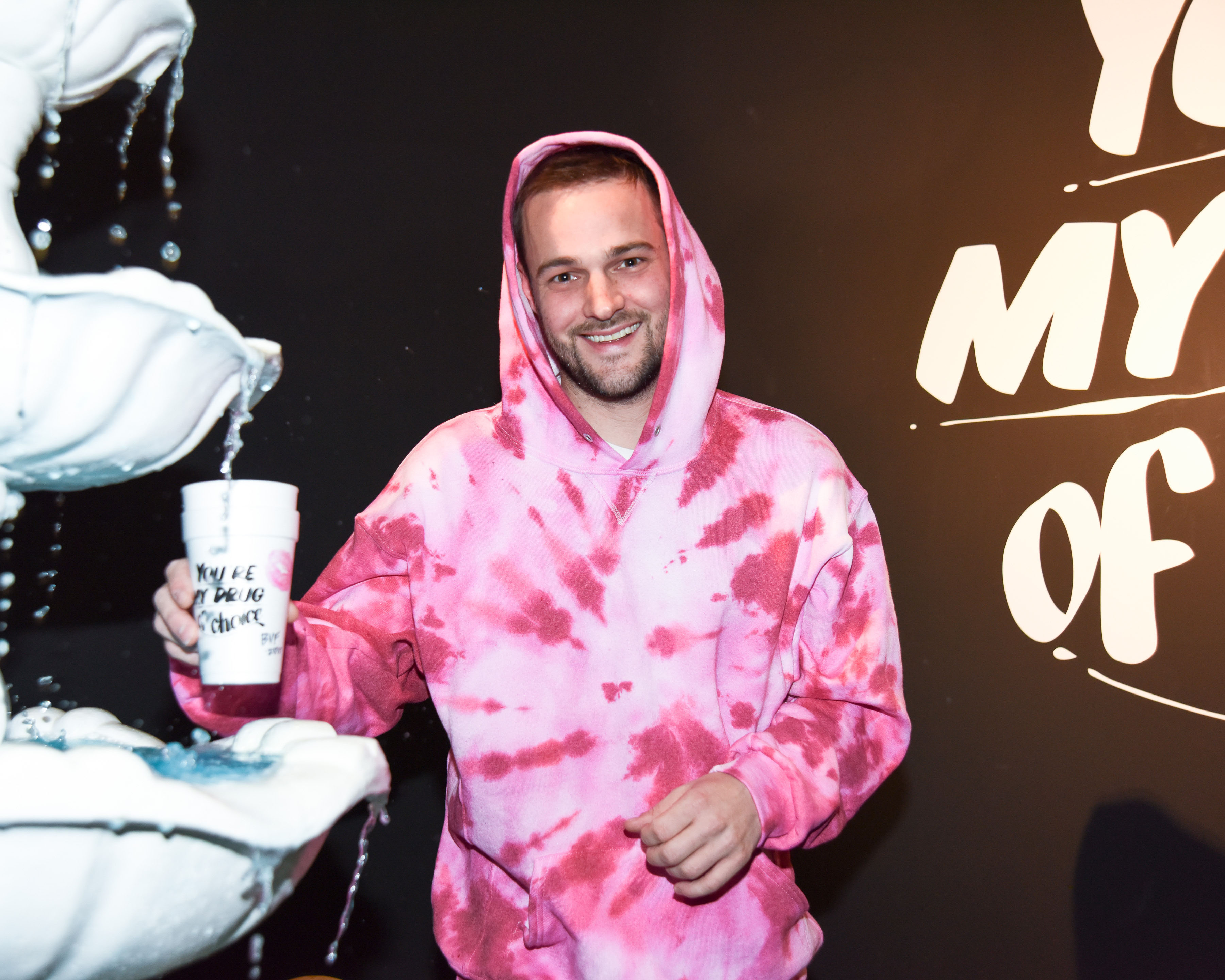 Melissa Shoes is renowned for partnering with the world's top design talent to create a visually exhilarating shopping experience for their customers worldwide. For this reason, their Manhattan flagship store is called "Galeria Melissa" – the store is regularly befitted with rotating artistic work and has recently featured installations by Walt Cassidy, Karl Lagerfeld, Edson Matsuo and EPFL+ECAL Lab, David Thomas Solution, SOFTlab and a curated museum by Natalie Kates.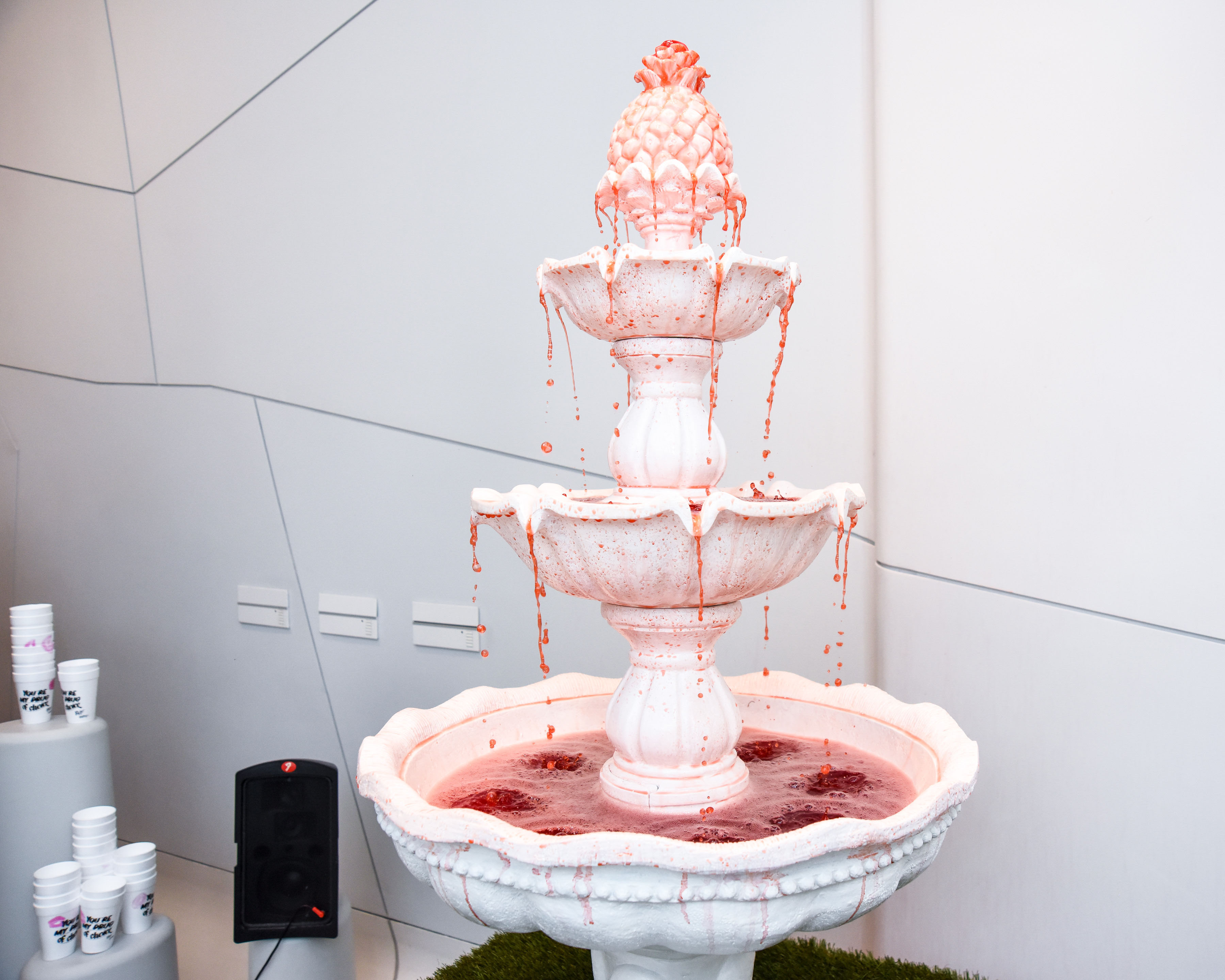 The new installation at Melissa Shoes debuted February 14th, 2014 and will be displayed through the Spring. An opening party will take place within the Galeria that same day, inviting those participating in New York Fashion Week and visitors alike the chance to experience the installation.