Jaeger-LeCoultre played host to a vibrant Chinese New Year cocktail celebration to usher in the Year of the Monkey. Loyal customers and media friends turned up in full force, dressed to the nines were treated to some splendid entertainment including the performance by the oriental soloist serenading some beautiful pieces on a traditional GuZheng musical instrument.
Present on the special occasion was the brand's Managing Director of Southeast Asia and Australia, Alexis de Laporte.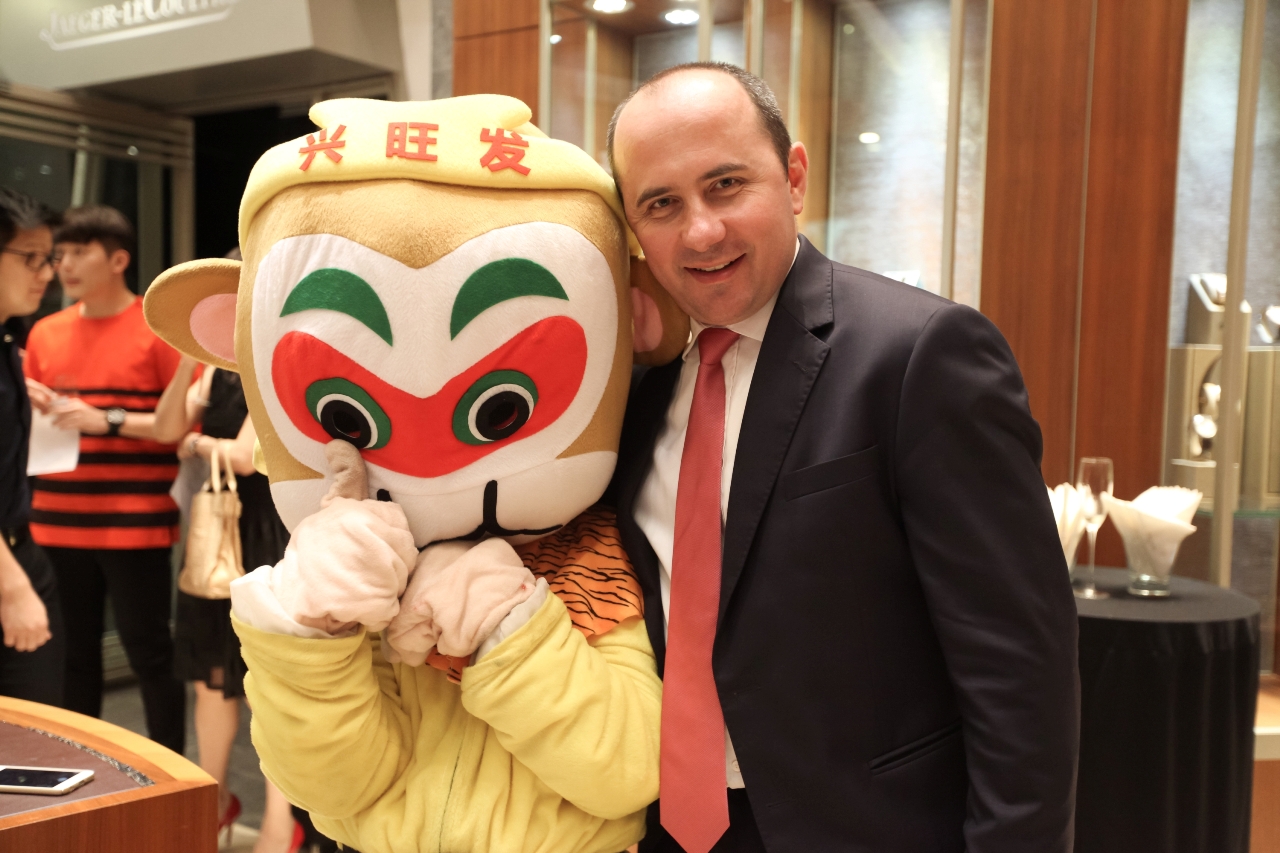 Jaeger-LeCoultre, in setting the pace for the party, kickstarted the event with a traditional but lively Lion Dance performance to usher in good fortune and prosperity for all present. While amusing guests, the Monkey mascot was present to bring added cheers and excitement to ensure guests were having a swinging time!
Alexis de Laporte inaugurated the joyous occasion by offering the lion a Pomelo fruit symbolising an abundance of prosperity and wealth. Each guest, left with all smiles on their faces, got to take home a personalised traditional Chinese calligraphy scroll as a memorable gift.
Read also:
Jaeger-LeCoultre Reverso's 85th Birthday Celebration;
Jaeger-LeCoultre Reverso by Christian Louboutin