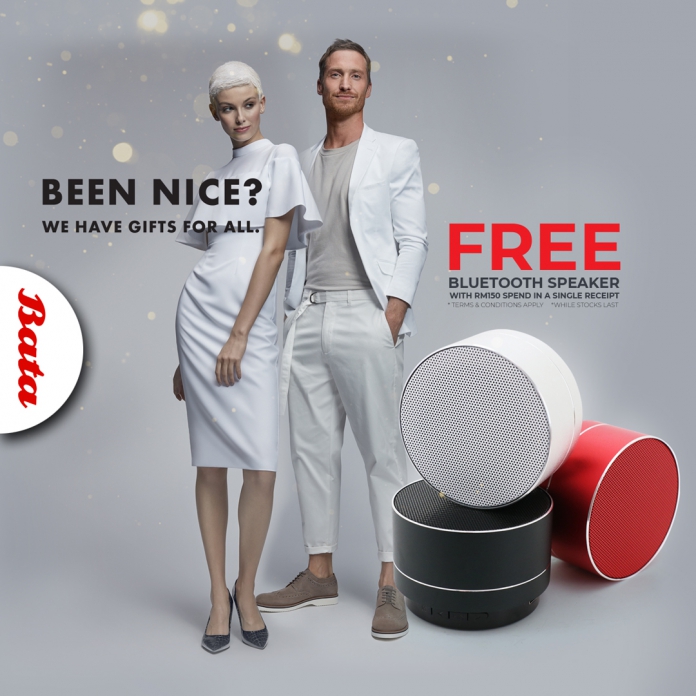 Bata Malaysia unveiled its first-ever Christmas ritual campaign that is designed to reward shoppers regardless of whether they have been naughty or nice throughout the year. Themed 'Naughty or Nice', the brand has adorned all its stores with stunning window displays along with in-store decorations to bring this Christmas ritual to life.
In line with its Christmas campaign, Bata has also revealed its new brand tagline. From December onwards, the Bata logo will be accompanied with the tagline "Me & Comfortable With It.""This is all part of the Bata evolution," expressed Bata's Head of Global Marketing Jana Barbati Chadová. "We might be one of the oldest and most respected shoe manufacturers in the world, but we are also refreshing our image. At the core of this is our belief in democratizing beauty."
As part of the 'Naughty or Nice' campaign, Bata will also be offering Bluetooth speakers as gifts for every customer that spends RM150 and above in a single receipt from now till January 6th, 2019.
For more information about the Bata Collection, follow Bata Malaysia on Facebook (Bata Home), or on Instagram @batamalaysia.
Read also: "Come & Be Surprised" with Bata Malaysia