Gearing up for this year's Ramadan, Unilever Malaysia's leading hygiene liquid body wash and soap brand, Lifebuoy has embarked on a nationwide drive, 'Sucikan Diri dan Hati, Ramadan Ini' to amplify the importance of hygiene among Malaysians during the holy month.
The initiative comprises a series of meaningful activities to promote hygiene awareness and action. The month-long campaign also involves a strategic partnership with Malaysia's largest integrated media network, Media Prima Television Networks to maximise the brand's efforts.
Together with Media Prima Television Networks, Lifebuoy presents a cross-platform branded capsule featuring popular actor Farid Kamil, best known for his roles in 'Mistik' and the recent 'J Revolusi'. The special commercial aimed at deepening the proposition of 'Sucikan Diri dan Hati, Ramadan Ini' also brings on screen the seasoned actor's son, Muhammad.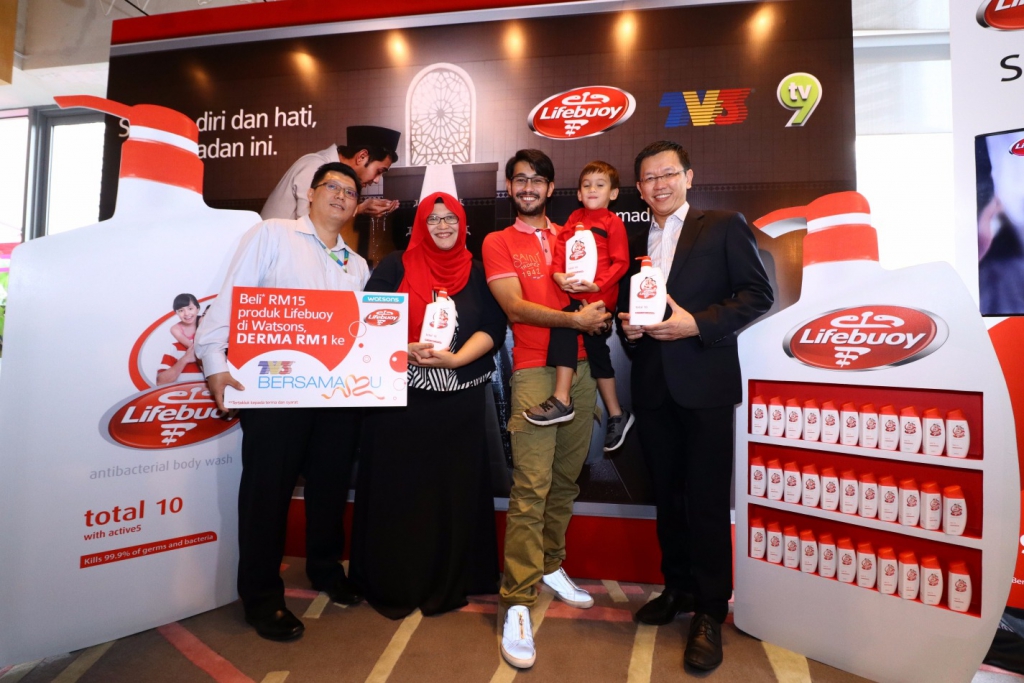 Vincent Chong, Marketing Director of Unilever Malaysia said, "As Malaysia's No.1 germ protection liquid body wash brand, we at Lifebuoy want to make a difference by continuing our commitment to improve the hygiene habits of Malaysians. More than just providing access to effective products, 'Sucikan Diri dan Hati, Ramadan Ini' takes our mission a step further as we bring across to the nation the hygiene message in an interesting format, while getting on ground to convert it into real action."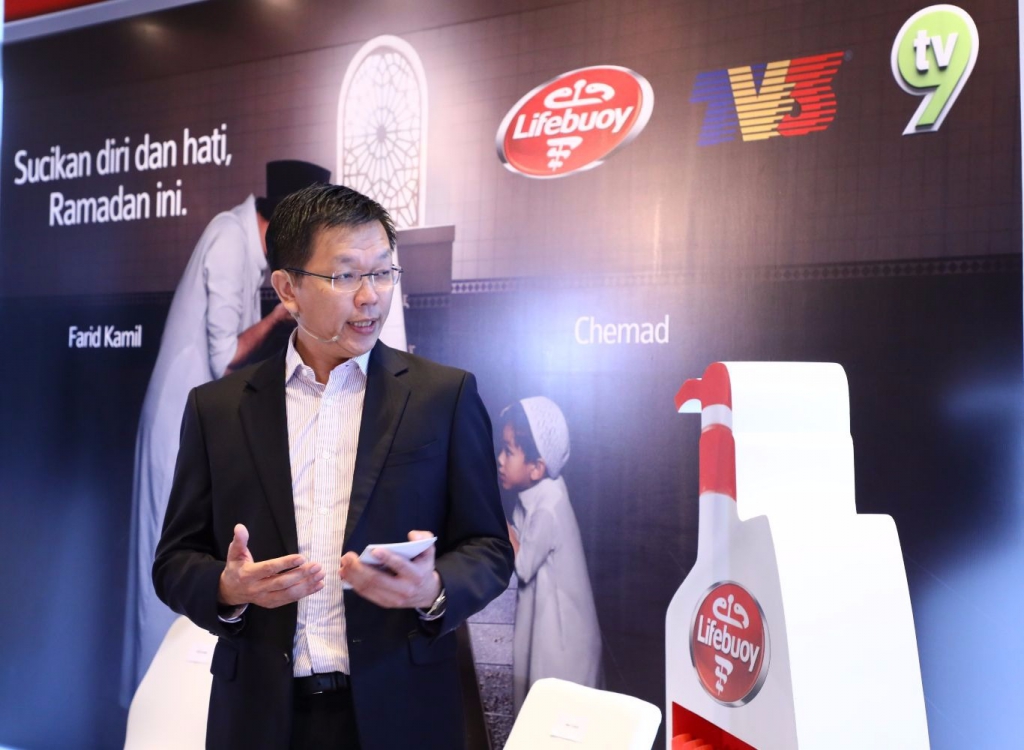 In extension to the TV commercial, Lifebuoy is set to travel across selected cities in Malaysia to deepen its education efforts. Capitalising on the on-ground events organised by Media Prima Television Networks in association with its annual Ramadan and Raya campaign, Lifebuoy is incorporating the initiative into 'Skuad Terima Kasih', 'Bazar Terima Kasih' and 'Jom Masjid' events to be held in Johor, Terengganu, Pahang and Kedah. Various activities will be conducted, including hand wash demonstration and distribution of over 3,000 Lifebuoy care packs.
Commenting on the partnership, Puan Nini Yusof, Director of Sales and Strategy for Client Service Group of Media Prima Television Networks said, "The collaboration with Lifebuoy stems from the ongoing relationships we have with Unilever Malaysia and some of the most powerful brands it houses. Being a big part of this meaningful initiative also serves as a validation of the network's capability to support Lifebuoy by delivering quality content and ready platforms with the potential to reach millions of Malaysians."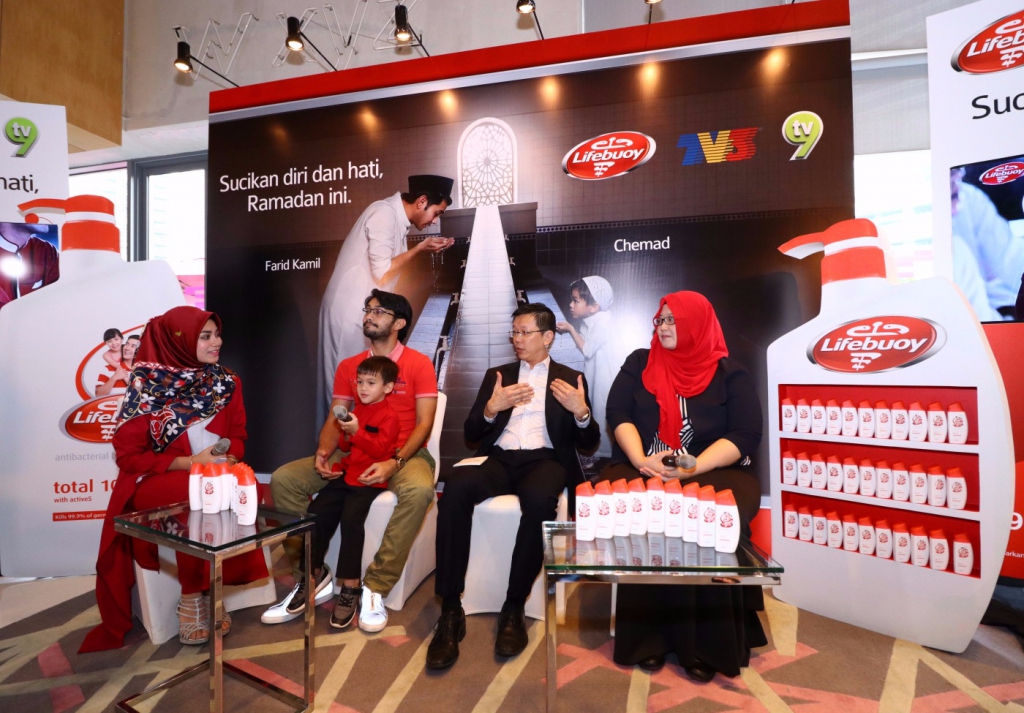 "Personal cleanliness is the foundation in maintaining a good health and preventing germ-related diseases. A proper shower is an important hygiene routine that would also keep the body feeling comfortable," explained Chong.
Lifebuoy's range of products contains germ protection formula that removes 99.9% germs. The rich, creamy lather of Lifebuoy's products leave skin feeling clean and refreshed with a pleasant scent. Available in liquid form body wash, hand wash, sanitiser and soap bar, Lifebuoy is a daily essential for every household to help Malaysians keep their hygiene in check during Ramadan.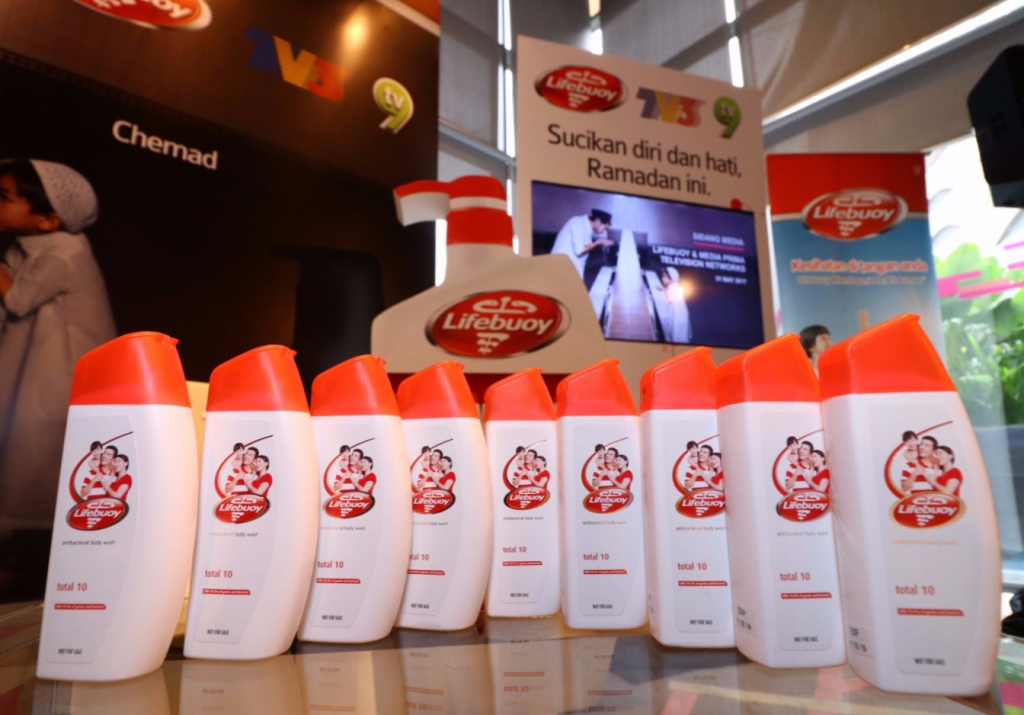 Going the extra mile, Lifebuoy is also in an exclusive partnership with Watsons, encouraging Malaysians to take action while having a chance to perform good deeds during this holy month. For every RM15 purchase at any Watsons outlet, RM1 will be donated to 'Tabung TV3 Bersamamu', an ongoing charitable fund initiated by TV3. Customers also will be rewarded for positive hygiene habit as they stand a chance to win prizes from Habib Jewels via Lifebuoy's nationwide contest.
Read also: 7 Tips On How To Take Care of Your Skin During Ramadan