Win FREE Tickets to 'To The Fore' Premiere Screening

Dante Lam's latest film 'To The Fore' is coming to Malaysia cinemas next week!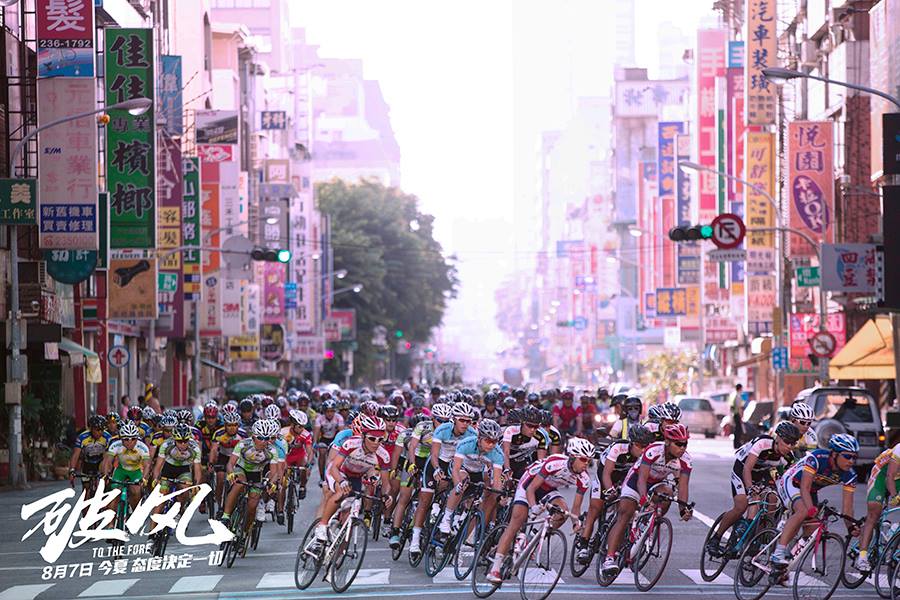 In-conjunction with the release of sports-romance movie 'To The Fore', RAM Entertainment is giving 10 lucky readers of Pamper.My two (2) tickets each to attend 'To The Fore' Premiere Screening as follows:
Date: 4 Aug 2015 (Tuesday)
Venue: GSC Pavilion KL
Time: 9.00pm
To win the tickets, just answer two (2) simple questions below:
1. Name one of the leading actors of the movie 'To The Fore'.
2. Name the director of the movie 'To The Fore'.
Send your answers and full name, I.C. No, mobile number & correspondence address to pamper.malaysia@gmail.com before 3 Aug 2015. The first ten (10) correct entries will win the prizes. Good luck!
'To The Fore' set for August 6 release!
Release Date: 6 Aug 2015
Language: Mandarin
Genre: Romance / Sports
Director: Dante Lam
Cast: Eddie Peng, Shawn Dou, Choi Si-Won, Wang Luo Dan
'To The Fore' is a sports-romance movie by Dante Lam that focuses on the friendships and love lives of four friends. All four are avid cyclists and they have entered a cycling competition; their toughest yet which will test their friendship.
Story Synopsis: In a professional cycling race, the riders are likened to "special forces", each with their own strategy and tactics, whether as the leader (line-breaker), the cover (wind-breaker) or the backup (support), with each specialized member playing their part to perfection.
Team Radiant consists of talented Korean cyclist Zheng Ziyuan (played by Choi Siwon) – the team's line-breaker, newcomer Chou Ming (played by Eddie Peng) and Qiu Tian (played by Shawn Dou) the wind-breaker. These 3 make up the perfect combination, and ultimately form the light of hope that will defeat Team Phantom, their fierce competitor.
But as with all races, there can only be one winner. As Zheng claims the winner's title, the other members of his team quietly remain in the background. The trio enjoys success till Zheng's fateful injury. Due to financial troubles, the trio is forced to split up – the once comrades now turned foes, each now spearheading teams of their own.
With each defeat, this trio grows stronger, each becoming better with their different experiences. Finally, the 3 face one another in the same competition. Who will cut through the pack and emerge victorious?