Multivitamins company Pharmaton® team up with Watsons Malaysia to give food lovers the chance to enjoy an intimate weekend of hands-on, private cooking class with celebrity Chef Sherson Lian.
10 pairs of winners were selected from a month long contest organised by Pharmaton® in collaboration with Watsons Malaysia as a way of rewarding their loyal consumers.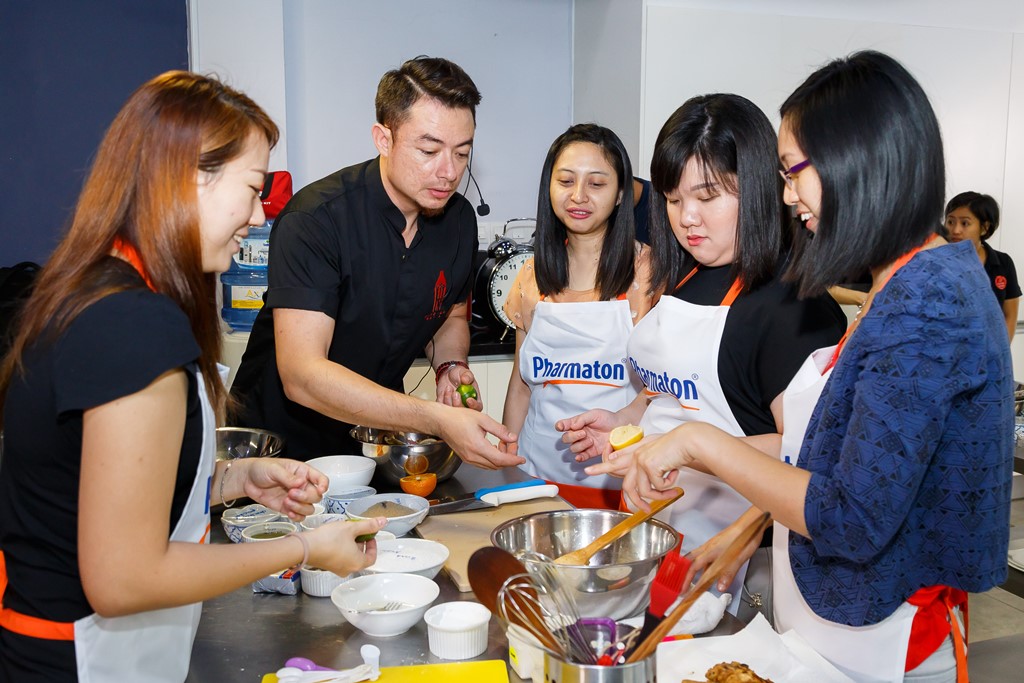 "The idea of organizing a private cooking session is our way of engaging with our loyal users and we wanted to demonstrate how Pharmaton® is able to provide a busy chef like Sherson the sustained energy that he needs throughout the day to achieve his goals," said Carmenza Alarcon, Head of Consumer Healthcare Malaysia/Singapore, Boehringer Ingelheim (Malaysia) Sdn Bhd.
Sherson wowed those present at the session not just with his gastronomic skills but also the high level of physical and mental energy he has as he was able to continue interacting with the guests, answering questions despite conducting a long cooking session.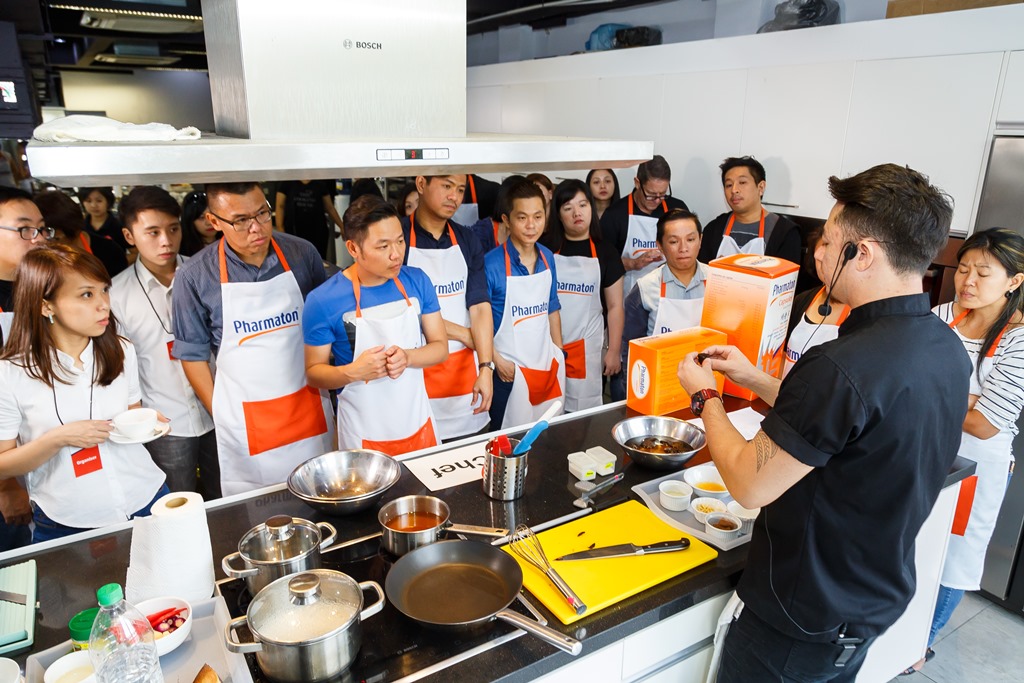 "As a chef, my work in the kitchen is challenging and demanding. I need more than just the strength to be able to stay on my feet for long hours. What is more important is the need to stay alert and focused as the kitchen is a place filled with all kinds of hazards. With Pharmaton ®, I can stay on top of my game even under immense heat and pressure," shared Chef Sherson Lian during the intimate session.
Pharmaton®, the market leader in multivitamins in Malaysia is a brand that delivers more than your daily vitamins and minerals. Pharmaton® gives you the energy to fuel ones fast paced life and to ensure one is ready to face challenges head on. It improves bodily functions and assists in reducing tiredness.
Read also: Enjoy 'Saat-Saat Ramadan & Raya Ribena®' Campaign