Kiehl's Malaysia launched its new addition to the iconic Calendula collection, NEW Calendula Serum-Infused Water Cream in partnership with Pavilion Kuala Lumpur's The Beauty of Raya. Shoppers can experience "The Beauty of Raya" this season from now until June 9, 2019 with larger than life display of Kiehl's iconic calendula products and flowers, a walk-through the blooming petal powered tunnel, personalized skin consultation with Kiehl's customer representatives, customized calendula floral bouquets, card personalization in jawi or lettering calligraphy and guests curated Kiehl's samples!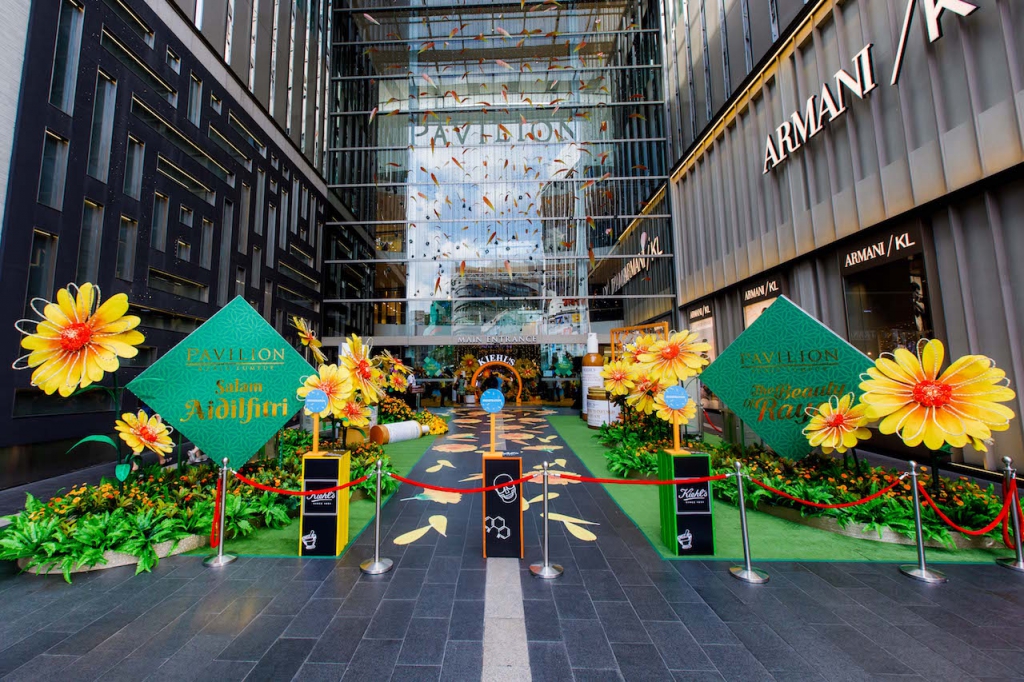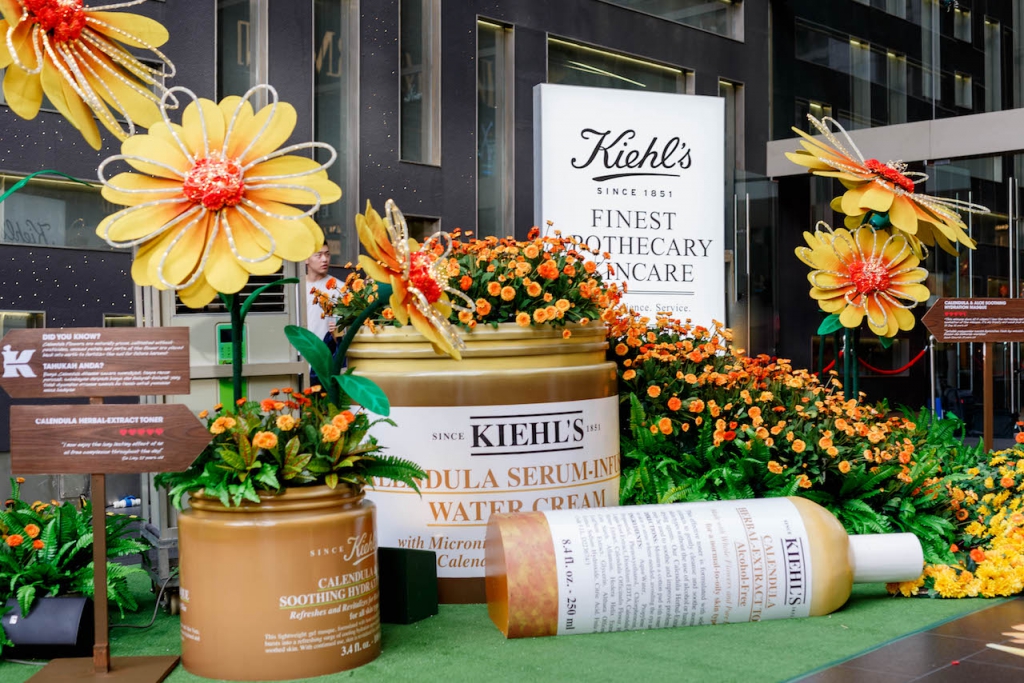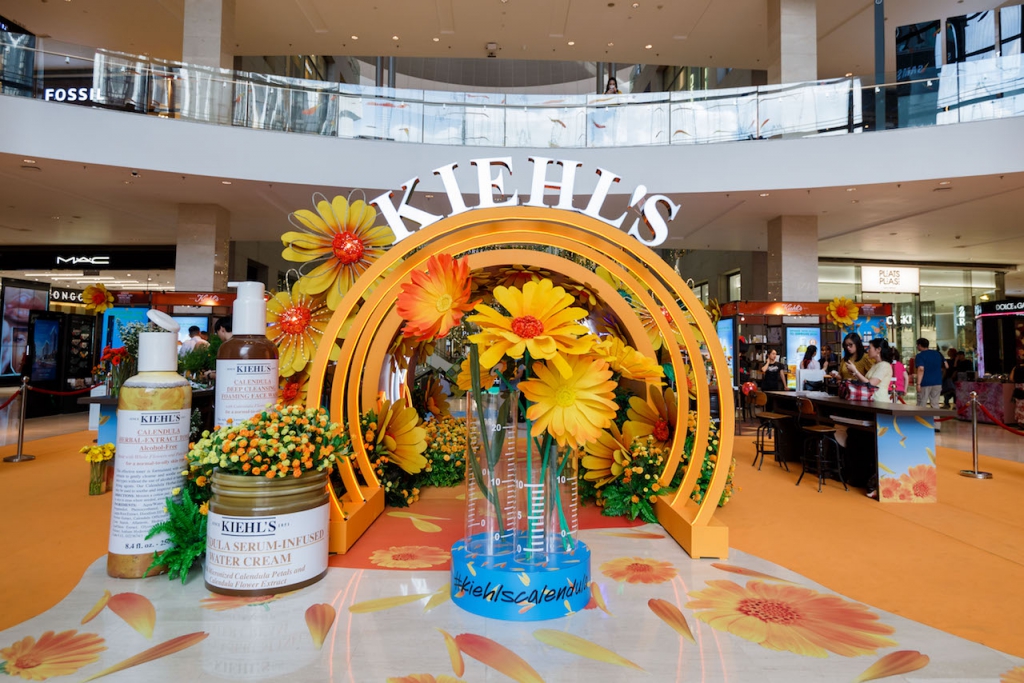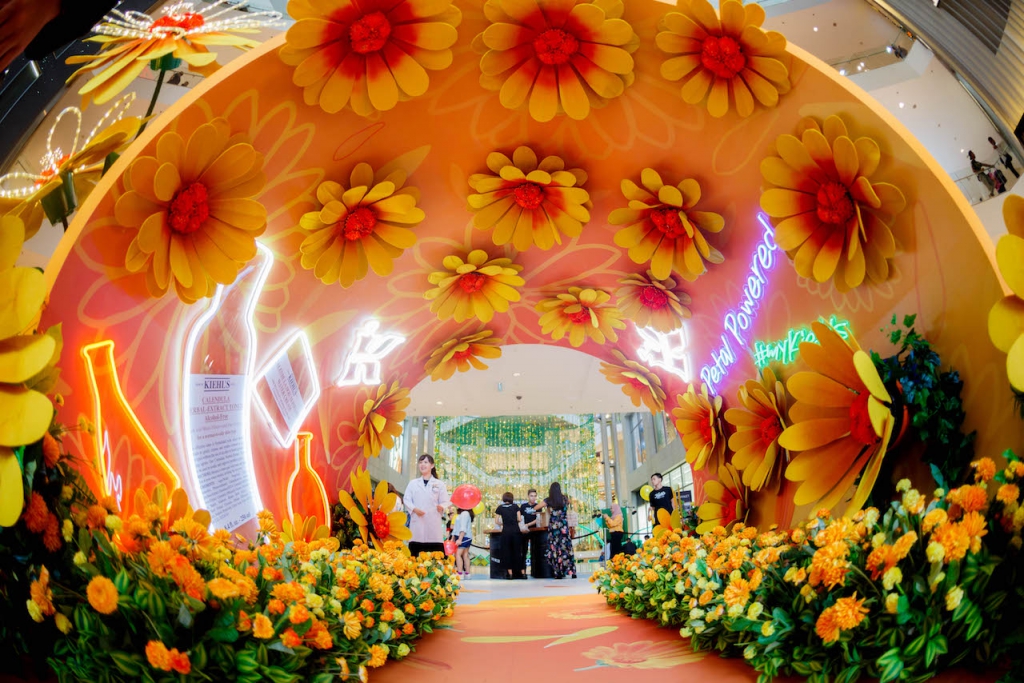 The launch were enliven by a combination of percussion performance with traditional Malay dancers, followed by an interactive Q&A session with Ivy Gan, Kiehl's Education Manager to learn about the unique serum-infused formula, its multi-miracle benefits and sharing tips on how to get that glowing skin ready for Raya.
The grand launch was officiated by Dato Joyce Yap, Chief Executive Officer of Retail Pavilion KL, Lovell Ho, Senior Director of Leasing Pavilion KL, Kung Suan Ai, Director of Marketing Pavilion KL along with Jennie Ma, General Manager of L'Oréal Luxe and Yvonne Liew, Deputy General Manager of L'Oréal Luxe. It was celebrated with calendula petals showering from above the crowd, symbolizing the hundreds of micronized Calendula petals inside of every jar of the Water Cream.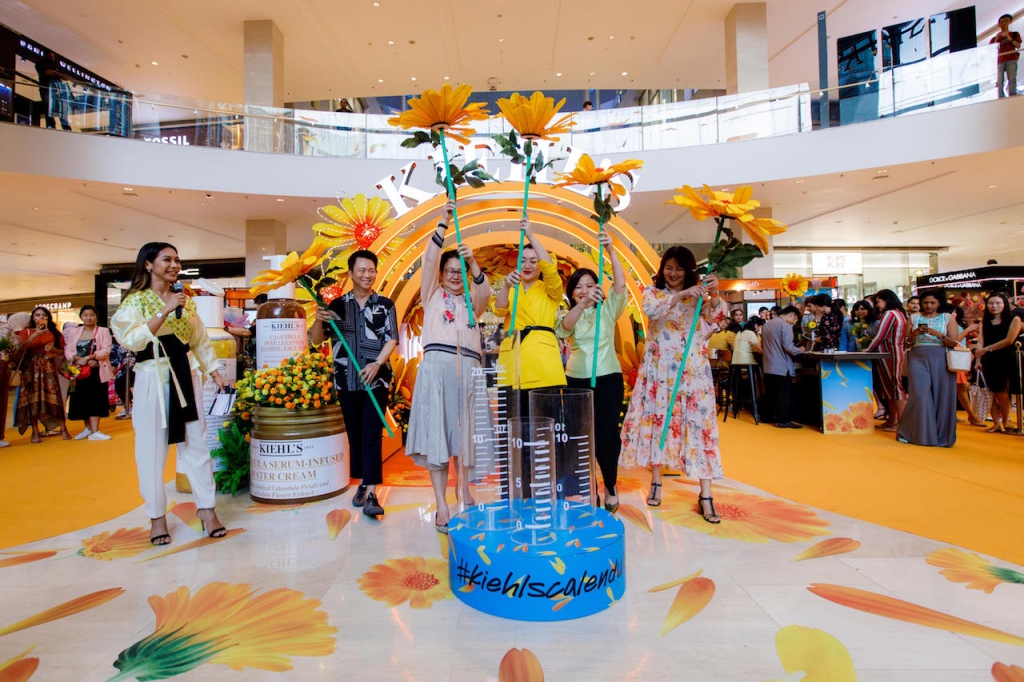 The event extended to an iftar buffet spread at The Courtyard, Pavilion Hotel Kuala Lumpur where guests were welcomed with activities at The Courtyard included customization on the star Calendula Serum-Infused Water Cream, product experience station and live band performance.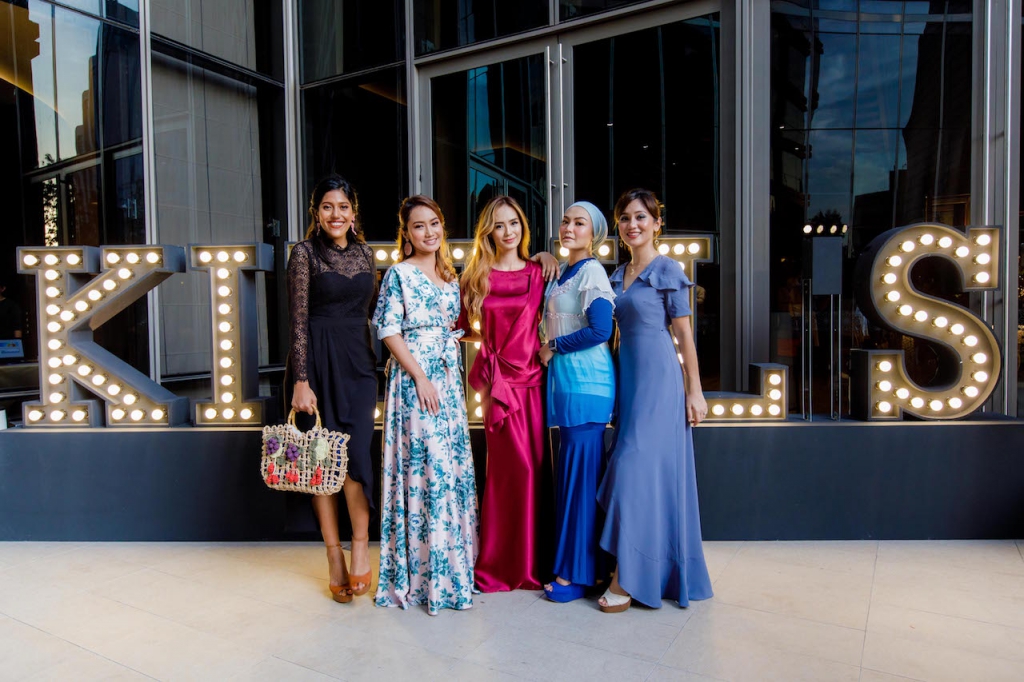 Exclusive to Pavilion KL only, shoppers will be able to redeem complimentary samples which include the new Calendula Serum-Infused Water Cream using vouchers that will be given out by Kiehl's Representatives at certain locations of the mall. An exclusive Calendula Raya set of products are also available for purchase only at Pavilion KL.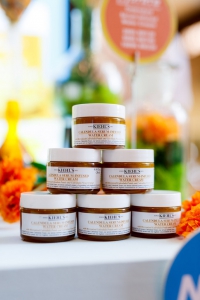 Calendula Serum-Infused Water Cream
Infused with a concentrated Calendula serum, the lightweight water cream is formulated with hundreds of micronized Calendula petals and our highest concentration of Calendula Extract. Upon application, the water cream's weightless formula releases a burst of soothing, long-lasting hydration, leaving skin feeling soft with a dewy-fresh finish. The formula gives instant relief from the feeling of skin discomfort. It also aids in strengthening the skin barrier, by helping to diminish the early signs of aging that occur when the skin barrier is compromised by environmental irritants. With continued use, the formula also visibly reduces redness.
Read also: Kiehl's Extends Its Calendula Range with a New Calendula Serum-Infused Water Cream