For a girl with combination skin, it can be a bit of a struggle to find the right skin care product. I have an oily T-zone, and some cleansers do a great job at getting rid of sebum, but then the rest of my face is extremely dry. It's tough to find the right balance.
That's why I found Sorabee's Balancing Skin Care series tempting to try because it's suitable for all skin types and helps retain skin's moisture longer. I tried the Special Kit which comprises of the Balancing Foam Cleanser, the Balancing Skin Toner, and the Balancing Lotion.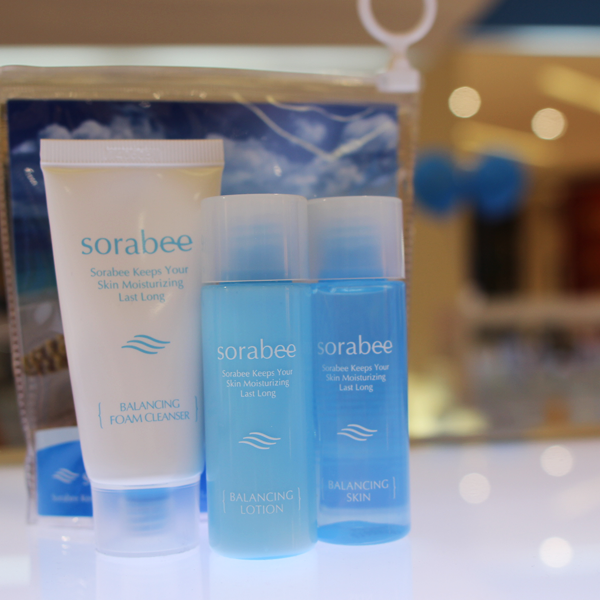 First Impressions 
All 3 products have that similar fresh scent and aroma to it, just like the Balancing Cleansing Lotion – if you haven't read our review of that, you can read it here.
Related: [Review] Sorabee Cleansing Lotion, Easily Wipe Away Dirt and Makeup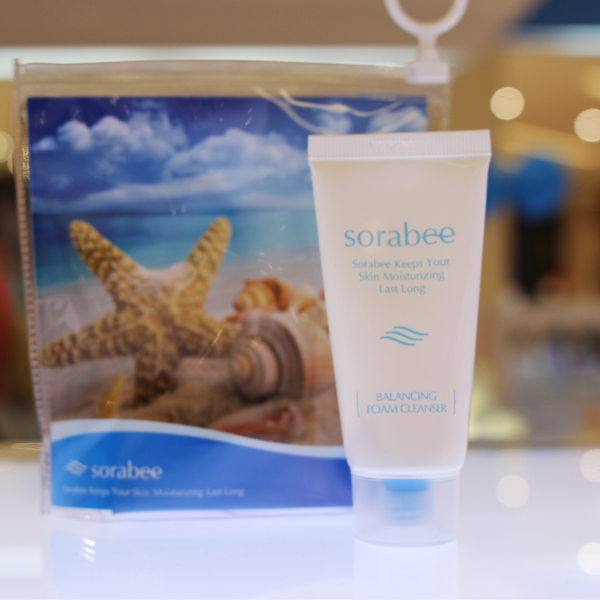 The Sorabee Balancing Foam Cleanser has a thick, cream-like consistency when applied on my palm. It claims to have deep cleansing power that effectively lifts away impurities without removing the moisture from our skin. The creamy wish lather helps remove dirt and excess sebum, and refines the skin texture for smoother and balance skin.
They recommend to use this after the Balancing Cleansing Lotion.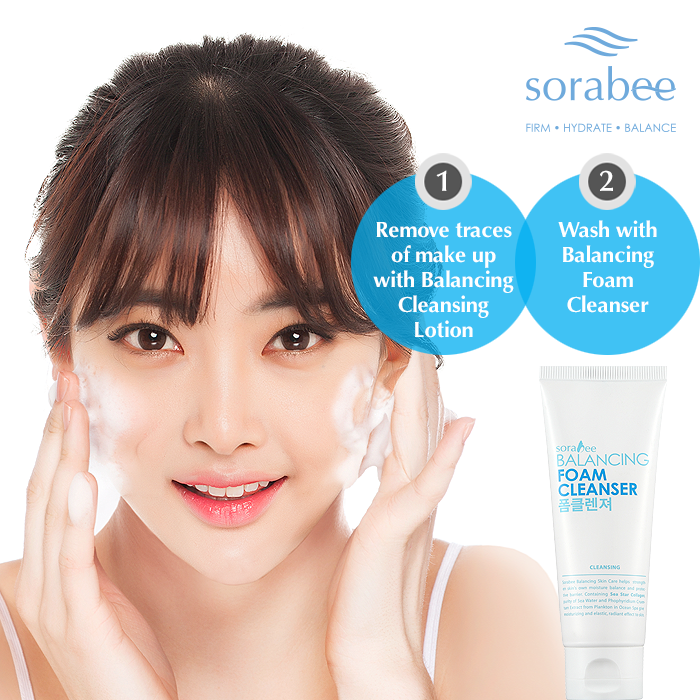 As for the Balancing Skin Toner, the Marine Collagen Toner claims to calm and hydrates the skin, leaving your skin feeling elastic and moisturised.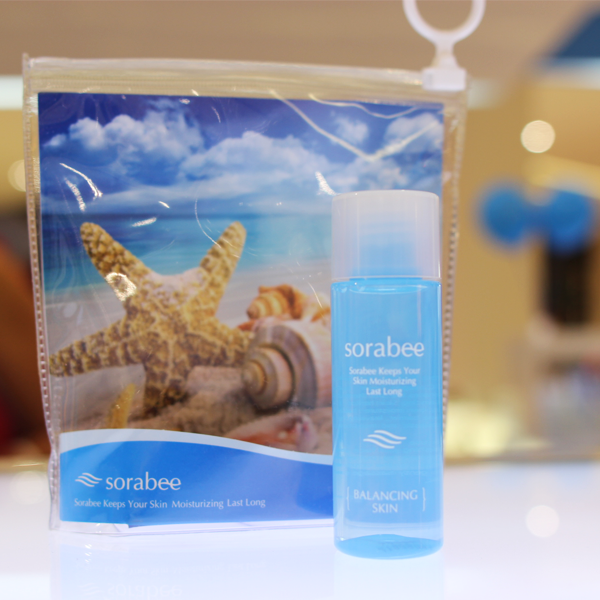 While the Balancing Lotion is a day and night moisturiser specially formulated to provide maximum hydration and balance to rejuvenate skin. It moisturises deep in your skin cells and leaves skin feeling nourished and purified.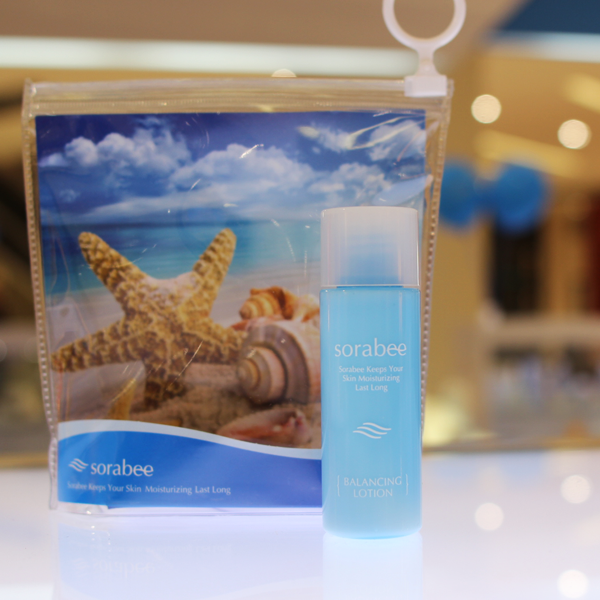 Sounds pretty great, doesn't it? But will it live it up to its claims and will it help provide me that balance for combination skin?
Why it's great
The foam cleanser works well with the cleansing lotion. The cleansing lotion can leave a little bit of a sheen as you wipe away the residue, but the foam cleanser gets rid of all that excess product and leaves your skin feeling really clean. Best to use lukewarm water because hot water will dry out your skin. It's a match for sure.
The products smell great. I look forward to washing my face and enjoying the freshness.
The toner does not feel harsh on the skin. It's very refreshing and doesn't have an overpowering alcoholic smell, like some other toners in the market. When applied, your skin feels cool and it really does help tighten up your pores.
The moisturiser is great for day and night. You don't have to worry about investing in two different products and once you apply the moisturiser, you notice your skin appears much softer and more supple. And with combination skin, I didn't notice any excess sebum at my T-zone, neither did my cheeks feel dry.
Our verdict
I'm not going to claim that this is the best product I've used, because that would be a bit of an exaggeration especially since I haven't sampled everything out in the market.
But in terms of achieving a balanced complexion especially for combination skin, this does the job really well. It also deeply cleanses your skin and I've noticed after the 2 weeks of using this product, that my complexion has brightened. I've noticed a reduction in black heads on my nose, smoother skin all around, and I love how soft it makes my skin feel. My skin feels moisturised all day long and I love the glow I wake up with after I use it at night.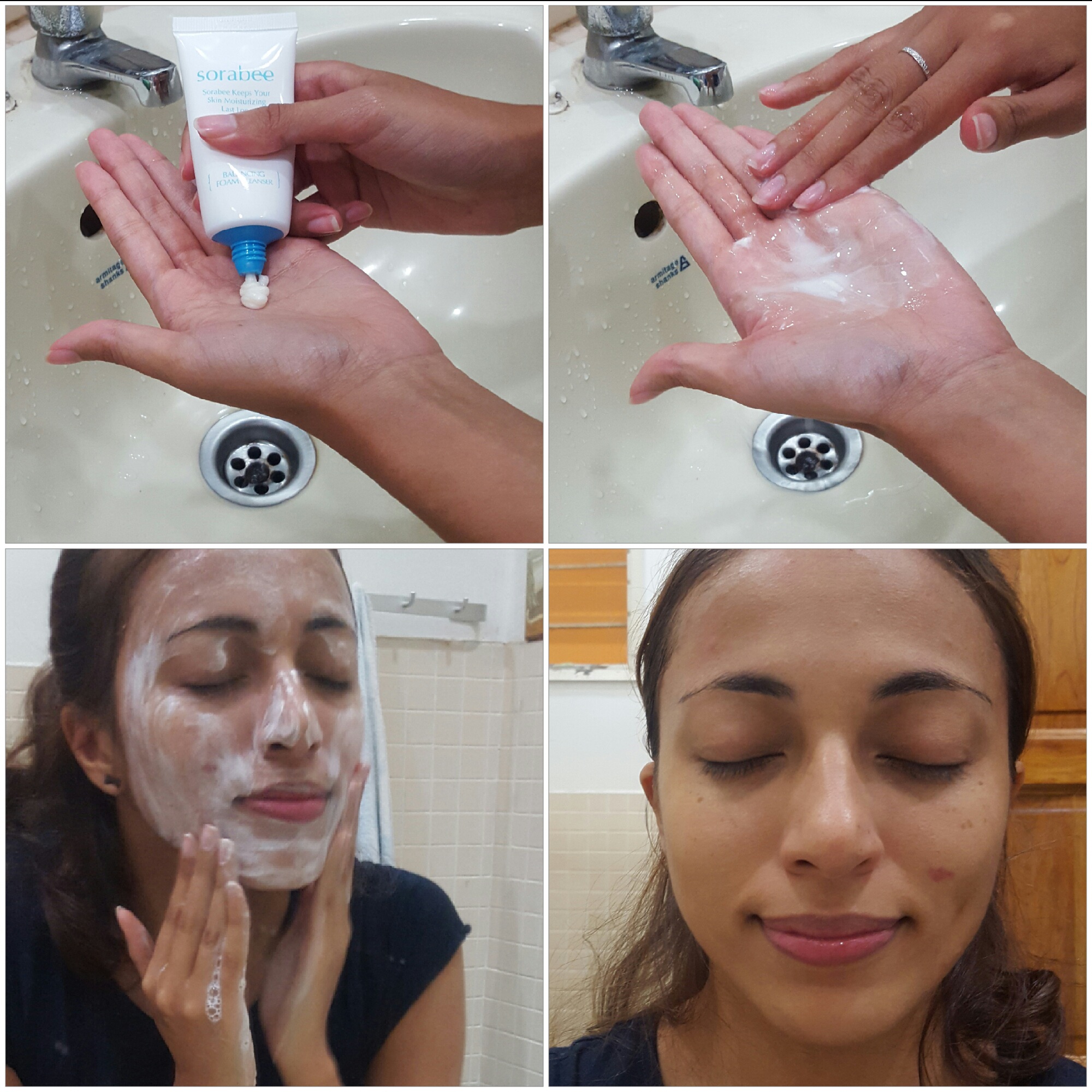 My cheeks feel a lot more "springy" – maybe that's the collagen doing its job and helping to boost the elasticity of my skin. Am I going to keep using it? Yes, of course. I have no reason to stop.
Overall, a really pleasant product that's effective and I would encourage all of you to at least sample it if you feel you still haven't yet found "the one" – in terms of skin care 🙂
Where can you buy it? 
Head over to any of its outlets at:
1. Main Place, USJ 21
2. The Mines, KL
3. Taiping Mall, Taiping, Perak
4. Sunway Carnival, S.Perai, Penang
5. Quill City Mall, KL
6. Plaza Gurney, Penang
7. Da:Men USJ Shopping Mall, Subang Jaya
You can also visit their Facebook or kbeautyzone.com.my for more details.
You may also like:
Sorabee Foam Cleansers for Non-Touch Up Beauty 24/7