Prevention is always the key and start as early as possible in your late 20s or early 30s by adopting a good skincare regime & healthy lifestyle. L'Occitane has developed an anti-ageing skincare range – Immortelle Divine skincare collection, which contains the protective properties of Immortelle that is known of its functions to beautify and nourish the skin.
Lusciously indulgent, the new and reformulated Immortelle Divine products glide on smoothly, releasing exceptional anti-ageing properties to visibly transform skin.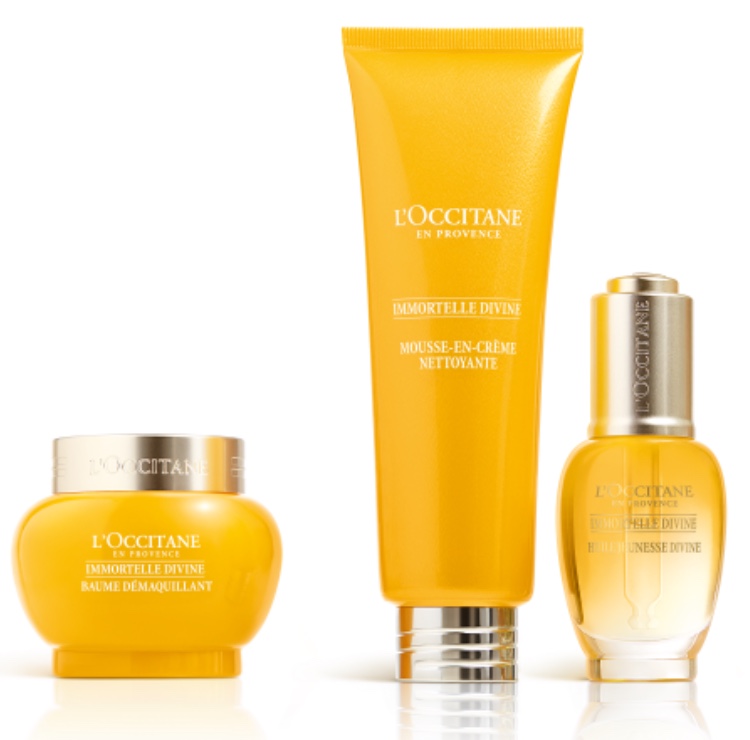 Begin your Immortelle Divine routine with double-cleansing so your first cleanser will be the new Cleansing Balm, RM144 (60g). This rich cleansing balm melts into the skin like butter, transforming into cleansing oil that moisturizes as it removes dirt and makeup. Take off the day's stress, revealing skin that's brighter and softer.
Then, follow up with the new Cleansing Cream-in-Foam, RM135 (125ml) that's enriched with Immortelle essential oil and Vitamin E to smooth and illuminate skin, the luxurious foam acts as a cushion between your fingertips and your face; a velvet pillow that reveals exquisitely cleansed skin.
As a last step or the third step, you can apply the star product and newly formulated Divine Youth Oil, RM502 (30ml) that's packed with nutrients such as 2X the antioxidant of Vitamin E that leaves your skin looking more plumped & radiant. It melts luxuriously into skin, improving the benefits of next daily #AntiAge skincare. Now it also comes in a Baby-sized 15ml bottle that retails for RM250 so it's travel friendly!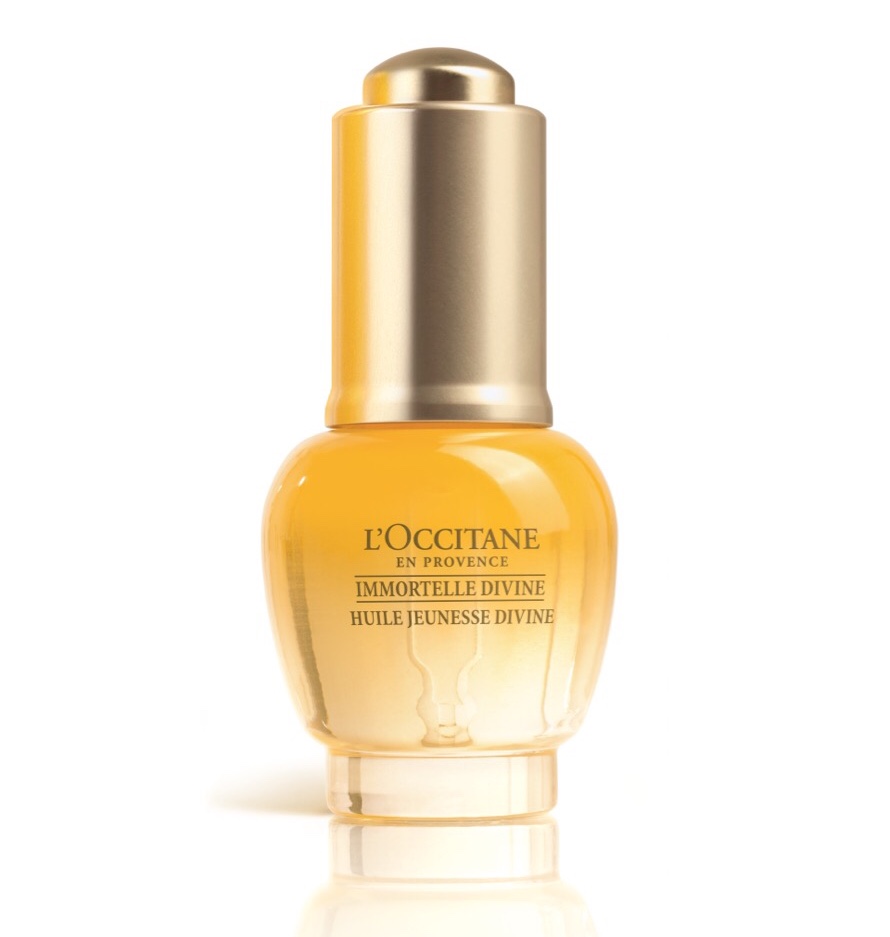 Here are a few ways to incorporate the Divine Youth Oil to your skincare routine:
Use it alone: Once a week, apply Divine Youth Oil in the evening. To optimize its benefits, place a warm towel over your face. Leave on for 10 minutes and remove any remaining oil with the towel. The essential nutrients will saturate your skin, leaving it visibly plumped.
Use it before serum as booster
Mix it with serum/cream for more enhanced anti-ageing result.
Enhance your beauty routine with other new reformulated products from the range such as the Divine Serum, RM510 (30ml) and the Divine Cream, RM510 (50ml) to restore that youthful radiance in no time!
Treat yourself with the L'Occitane Immortelle Divine Secret Duo for Face & Eye facial too! The absolute treatment for the face, neck, décolleté and eyes. Organic Immortelle essential oil and Myrtle, together with a blend of regenerating natural active ingrediens, work their magic on your skin. Allow yourself to drift away as the therapist rejuvenates your complexion with lifting and contouring massage techniques unique to L'Occitane. For the eyes, a unique hot and cold sequence effectively banishes signs of fatigue and ageing. Combined with L'Occitane's signature Divine formula, this luxurious treat is a well-deserved moment of pure relaxation!
Available at L'Occitane Petit Spa, 1 Utama (RM502/130mins) and L'Occitane Beauty Lounge, AEON Tebrau (RM411/130mins).
For more information, visit Loccitane.com.my and L'OCCITANE's Facebook.
Read also: Reveal Your Skin's True Perfection With L'OCCITANE Pivoine Sublime Range