Whilst planning your New Year's resolutions, why not make achieving healthy skin a reality? AsterSpring is here to provide you the vital process of awakening to enhance your skin's balance and harmony with the new Awakening Skin Therapy, a synergy of (1) product innovation incorporating Dermalogica, the #1 professional skincare globally, and (2) award winning LPG Endermologie® technology, to ensure your skin is at its absolute best.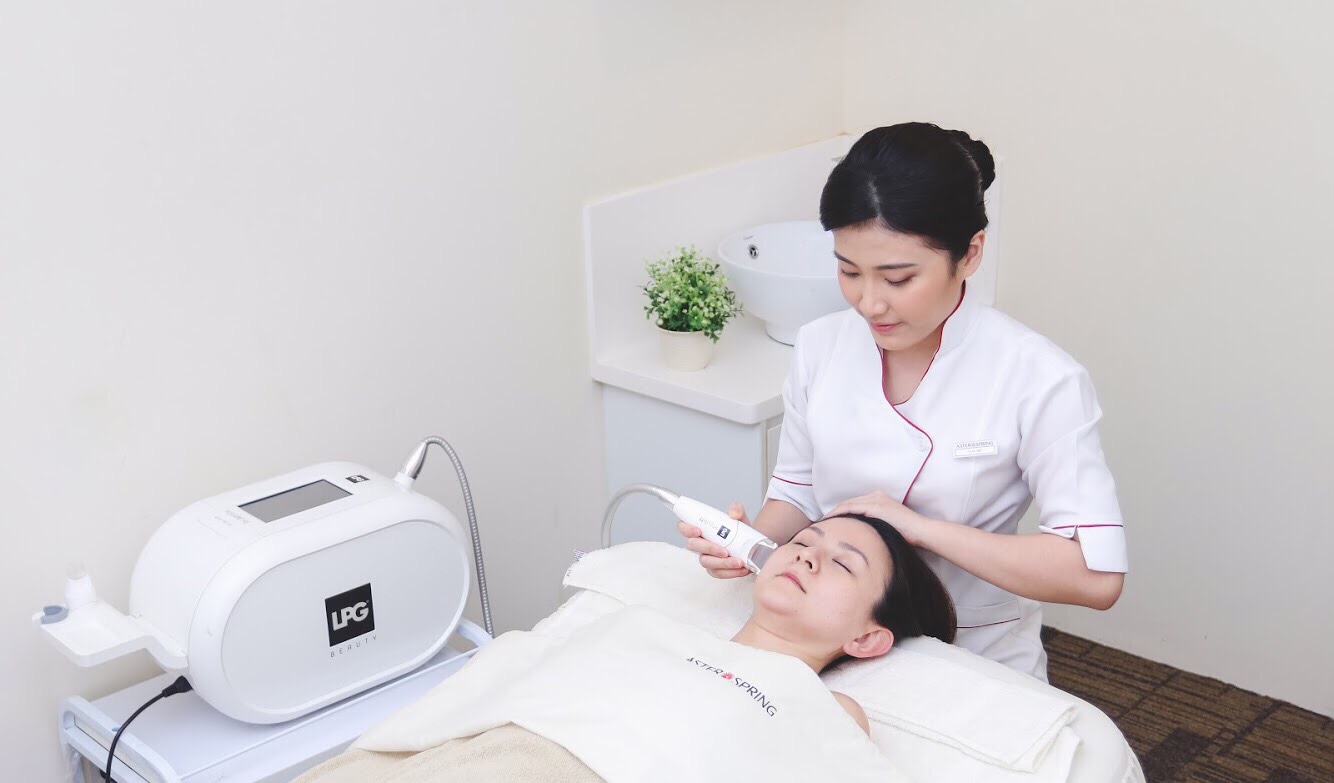 How It Works – 3E's
Eliminate – Activate your skin cells with LPG Endermologie®, the latest medical grade anti-aging technology from France, and Dermalogica exfoliation to remove dead cells and lay the foundation for healthier skin metabolism.
Establish – Replenish your skin's natural moisture barrier, and improve skin repair and rejuvenation. This key step features the new Dermalogica UltraCalming Clinical Oatmeal Masque with redness relief essence for barrier defense and hydration.
Enduring – Boost your skin's defense system with a nutrient-rich botanical cooling mask that boosts hydration, soothes and contains ingredients vital for your skin's natural repairing and guarding against environmental stresses.
This facial treatment is great for overall skin radiance, hydration and rejuvenation to get an instant fresh-faced look – suitable for skin concerns such as dry, dehydrated, dull with uneven skin tone, oily & pigmentation, and even sensitive, fragile and unstable skin. Enjoy a relaxing and rejuvenating experience, beginning with cleansing, LPG Endermologie® and exfoliation steps. Recharge and nourish your skin with the new Dermalogica Ultracalming Clinical Oatmeal masque while enjoying a revitalizing European massage, followed by a botanical cooling masque; completed with application of toner, moisturizer and sun protection care. An AsterSpring professional skincare therapist may also recommend a Dermalogica homecare regimen for optimal results.
AsterSpring Awakening Skin Therapy (Duration: 58 minutes) is available at:
• AsterSpring standard outlets – RM428.00
• AsterSpring Signature outlets – RM458.00
*Prices are inclusive of 6% GST.
For more information and enquiries, visit AsterSpring website at www.asterspring.com or its Facebook.
Read also: Tried & Tested: AsterSpring Intense Hydra-Light Therapy Facial