A shu uemura fan favourite is now a reality with the new Petal Skin Cushion Foundation! Now you can have poreless, fresh, and radiant looking skin anytime.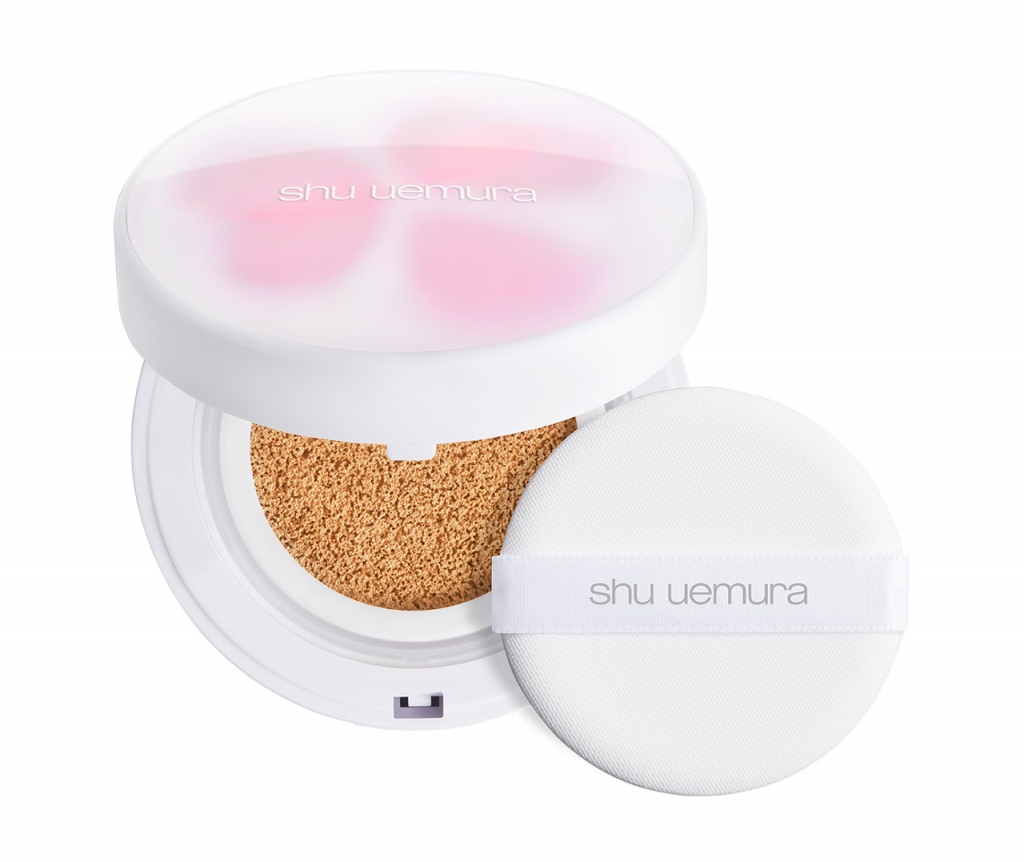 Made with Petal Skin Cushion Technology, the liquid-to-powder formula infused with Japanese sakura duo ingredients gives your skin a poreless matte finish that's lightweight. The Petal Skin Cushion Foundation is infused with a Petal Cocktail Complex made up of:
Japanese sakura duo (sakura petal & sakura sake extracts): Helps with skin's turn over and pore refining.
White lily extract: Known to hydrate your skin and prevent dryness.
White jasmine extract: Boost your skin's clarity and prevent dullness with its anti-oxidation effect.
The cushion puff has four layers, which easily glides on your skin while giving it an even, streak-free, and smooth result.
shu uemura also released a limited edition Petal 55 Foundation Brush to go with the Petal Skin Fluid Foundation! Inspired by a diamond display window in Ginza, Tokyo, Yuji Asano, International Chief Makeup Artist and Product Designer has recruited critically-acclaimed Japanese Architect, Kumiko Inui which brought this brush to life.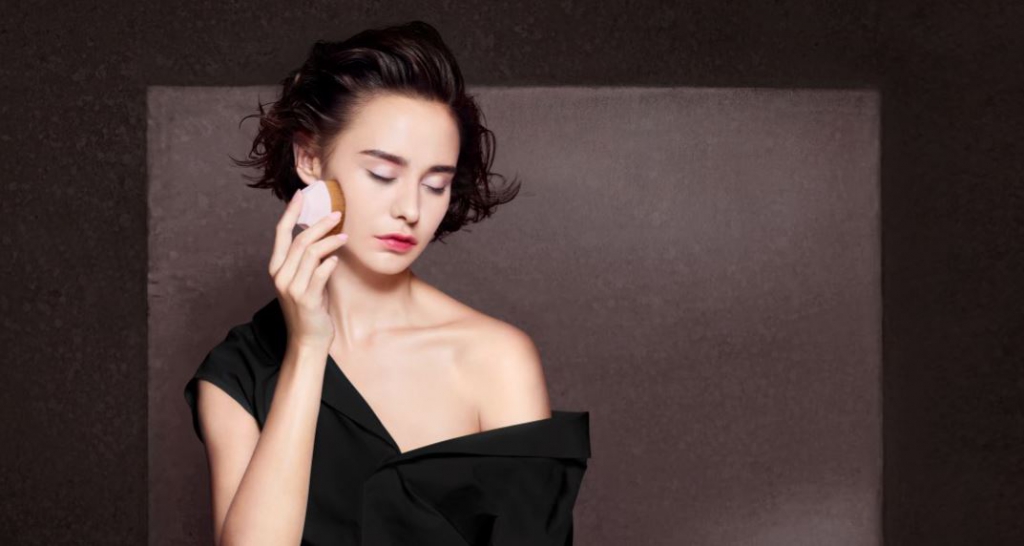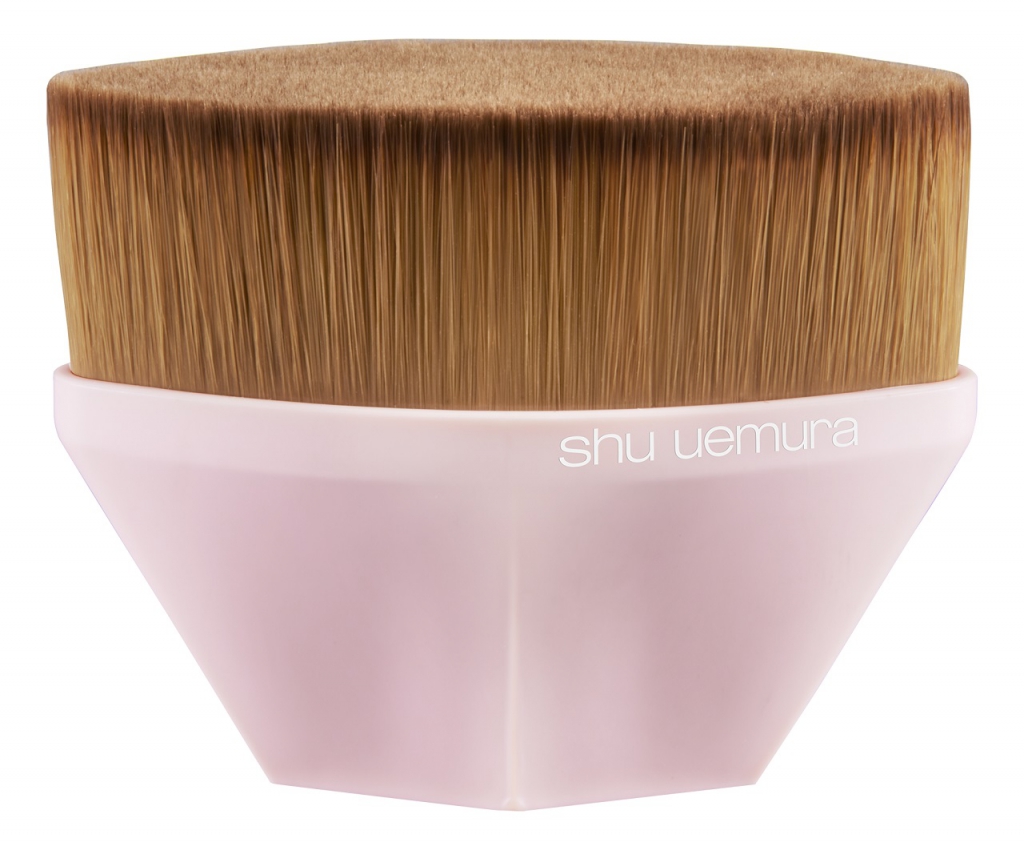 The faceted diamond shape of the brush makes it easy and comfortable to hold, while the slanted edge of the 189,000 soft, flexible fibres lets it dry more quickly after washing. With only limited units of this brush available, you'll love the flawless finish it gives with your foundation.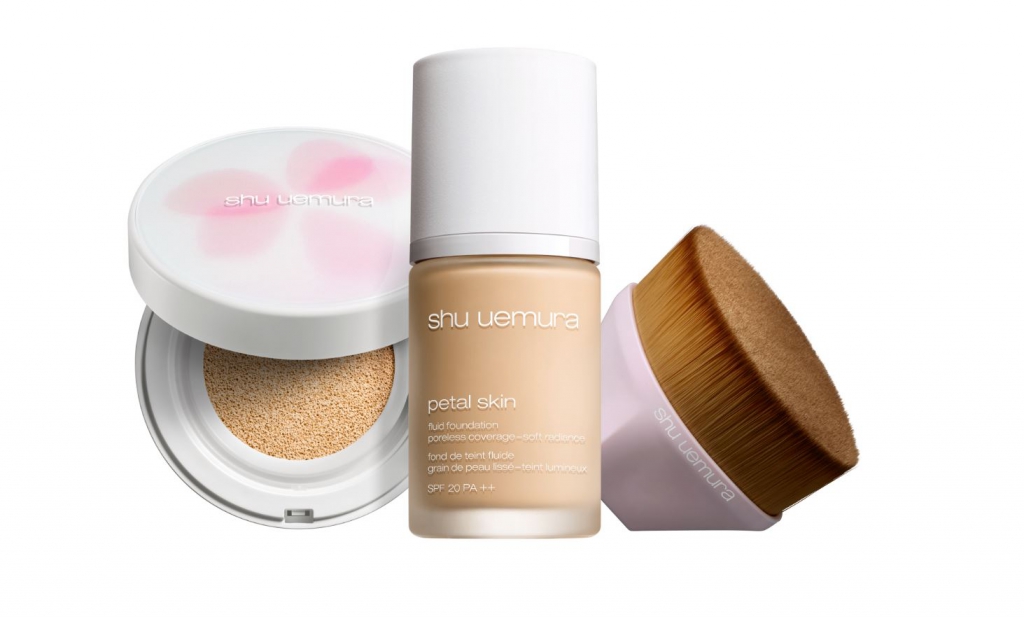 The shu uemura Petal Skin Cushion Foundation (RM200) and Petal 55 Foundation Brush (RM240) are available at shu uemura stores and counters nationwide.
Follow shu uemura Malaysia's Facebook for the latest updates or visit www.shuuemuramy.com.
Read also: Go Mod This Spring With High Shine Lips Courtesy Of The New 11 Shades Of shu uemura Laque Supreme Liquid Lipsticks