It's the new year and while most of us are still mentally unprepared to face what's coming, we can always try a new look to give us some motivation to start hustling. If you have been curious to try the K-beauty look that your favourite K-Pop stars are rocking, check out this quick & easy K-beauty look tutorial we did with products from popular K-beauty brands Clio and Peripera. Who knows, you might catch oppa's attention?
Watch how we transformed from makeupless to K-Pop star!
Get This Quick & Easy K-Beauty Look with Clio and Peripera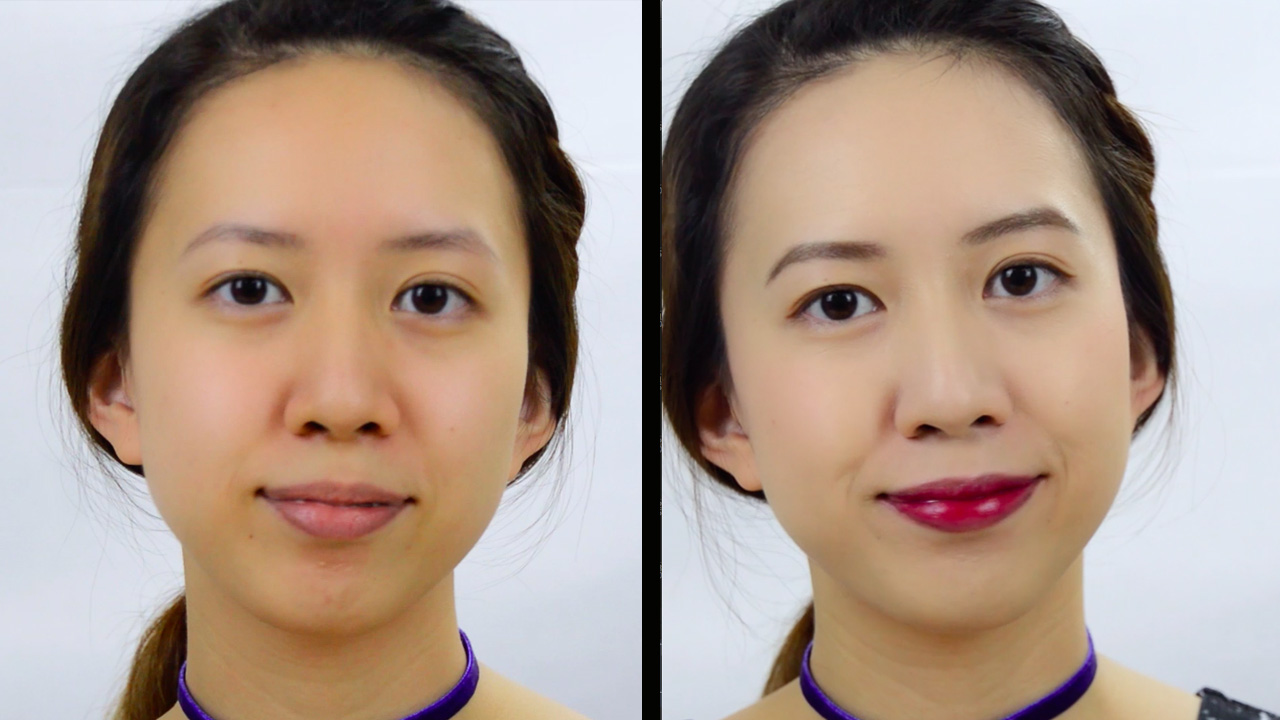 Face
To keep your base looking fresh the whole day just like a K-Pop star, apply a pea-sized amount of Clio's Kill Cover Highest Wear Primer before patting on Kill Cover Liquid Founwear Cushion SPF 50+ PA+++ in 03 on your face. The primer felt like a lightweight serum which blends easily on your skin without any stickiness, plus the pinky shade helps to brighten and even out your skin tone too while filling in the fine lines and wrinkles on your skin to give a smooth base. This cushion has great coverage that it could even cover my dark circles and the redness around my nose without feeling the heavy feeling that most foundations have.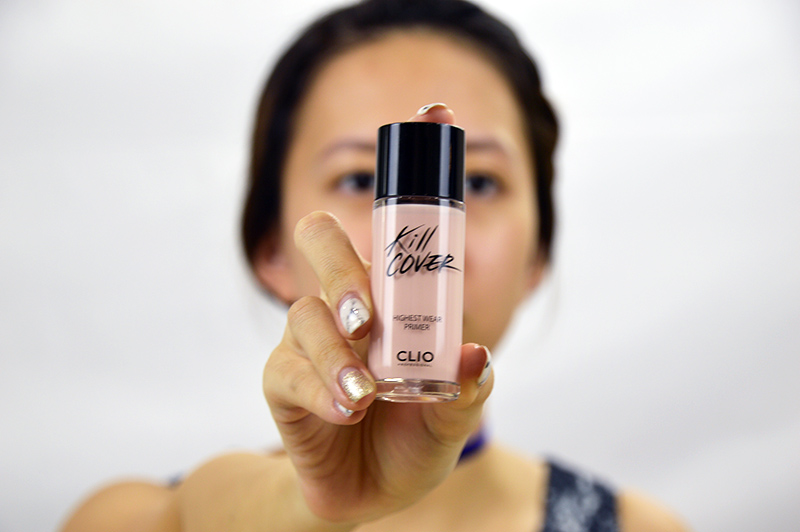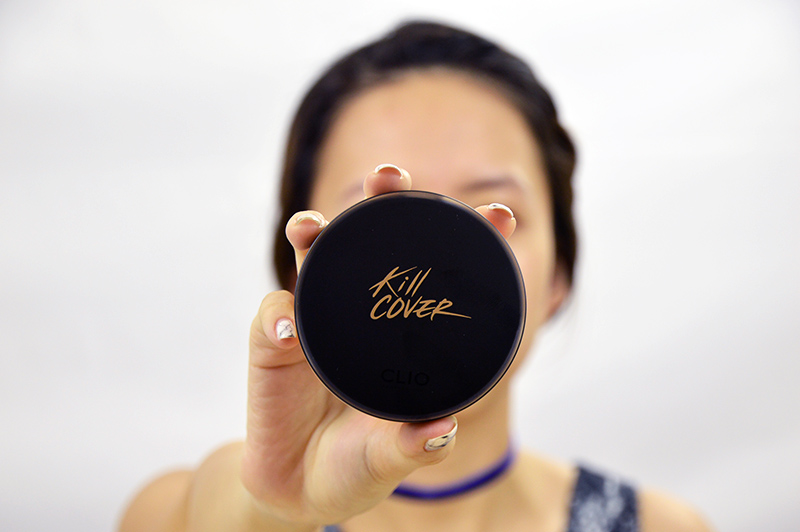 Right after applying Clio's Kill Cover Highest Wear Primer, I put on some Peripera Peri's Incredible Balm to prime my lips before continuing with the rest of my face.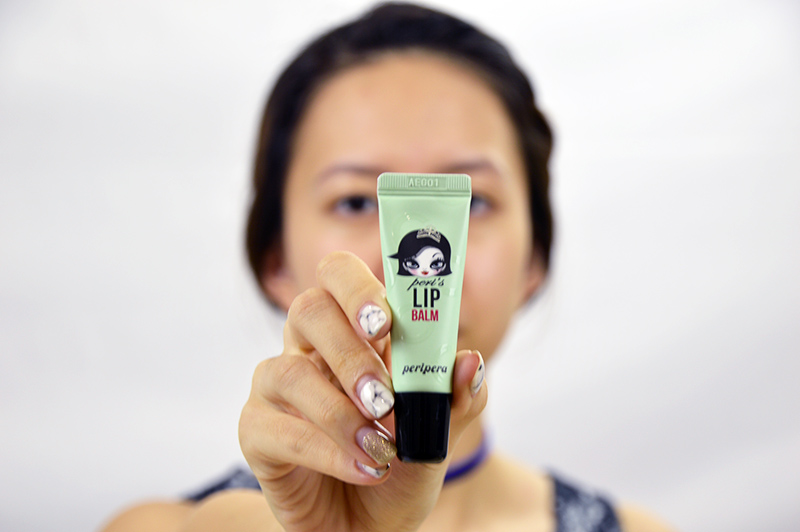 Eyes
Brows have become one of the most important features of your face so to get your brows' on fleek, use Clio's Tinted Tattoo Kill Brow in 3 Dark Brown, Tattoo Pen side to darken your eyebrows and finishing it with the Brow Mascara to brush your brow hairs in place. As a semi-hardworking girl when it comes to makeup, I can guarantee that you'll love this tattoo tint that will last you for a few days and all you need to do is brush on the mascara then you're good to go.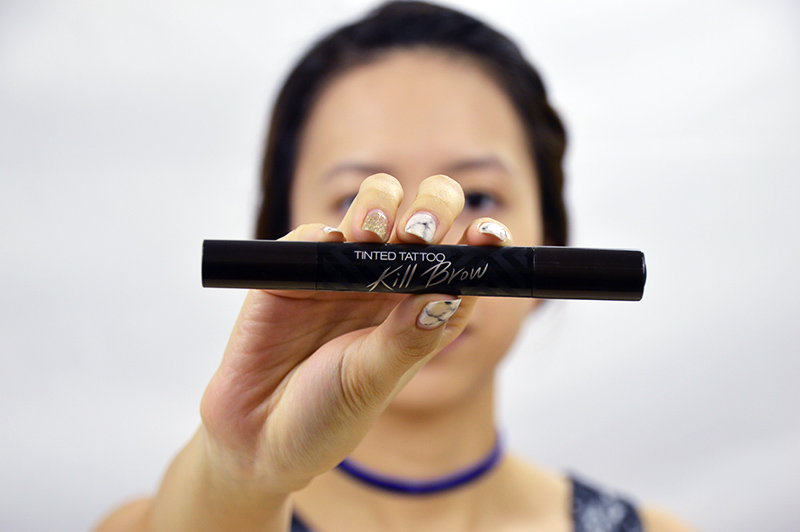 The most common K-beauty eye makeup is the natural eye look so using Clio's Sharp, So Simple Waterproof Pencil Liner in 03 Cacao Brown, draw a thin line as close to your lashes as possible then ending with a tiny wing at the end that helps to elongate your eyes. This pencil liner is also budge-proof so my oily eyelids didn't stand a chance against this power tool.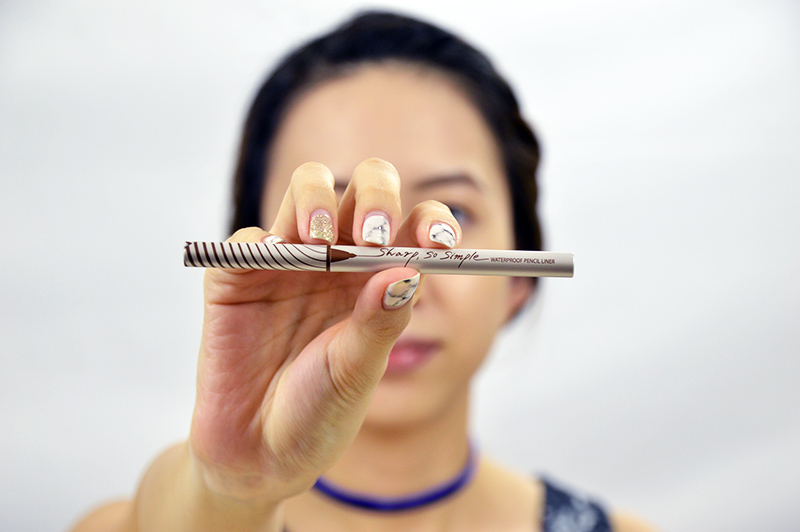 Cheek
When you don't have any cheek product at hand, you can always reach for your Peripera Peri's Ink! Blend a little dot the Peri's Ink colour of your choice of on each side of your cheeks and voila, you have a natural blush. I used Peri's Ink MOIST in #3 Top Red for a Snow White-sque flush. Do one cheek at a time because Peri's Ink is known for its long-lasting stain so you have to blend fast before it settles on your skin.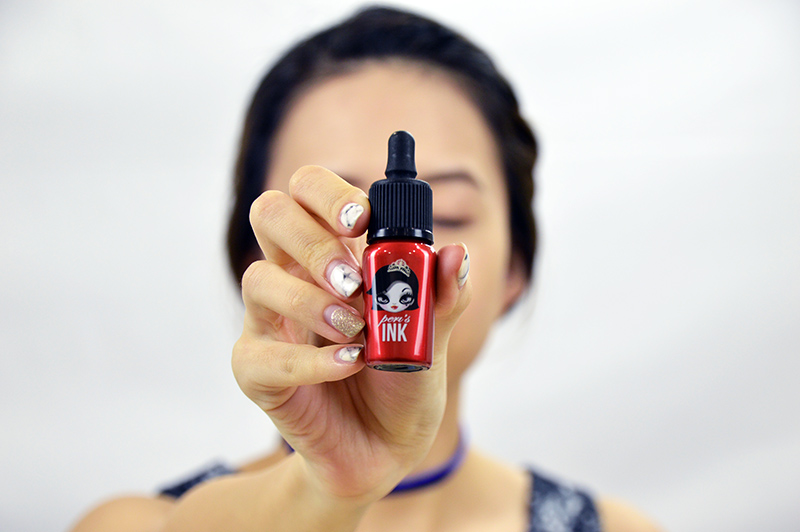 Lips
I used Clio's Tinted Lip Tattoo in 1 Bloody Cherry which came together with the Tinted Tattoo Kill Brow Tattoo Makeup Set. It extremely long-lasting lip tattoo comes with two lip colour options where one end is a Marker Tattoo and the other is a Lacquer Tattoo. From here, you can choose to use the Marker Tattoo in the shade Sweet Cherry on your entire lips for a natural look or add some of the Lacquer Tattoo in the shade Bloody Bloody in the center of your lips and blend it out with your fingers for a vampy lip. I say go for the dark lip for a more sultry look.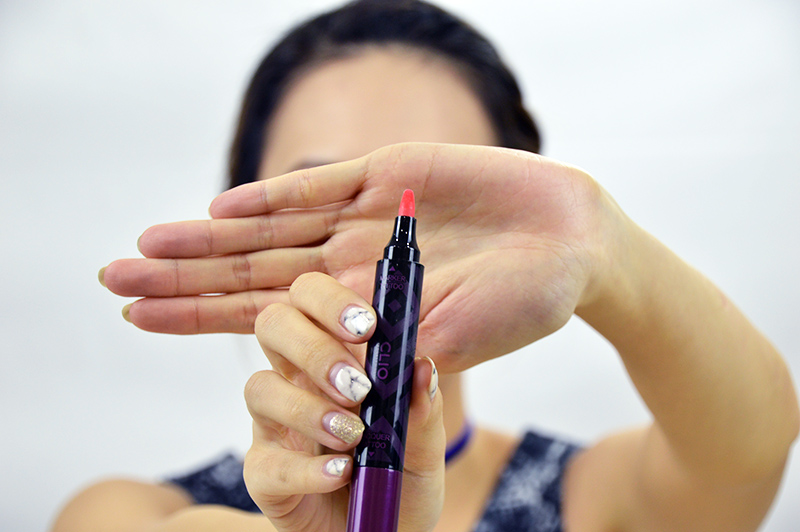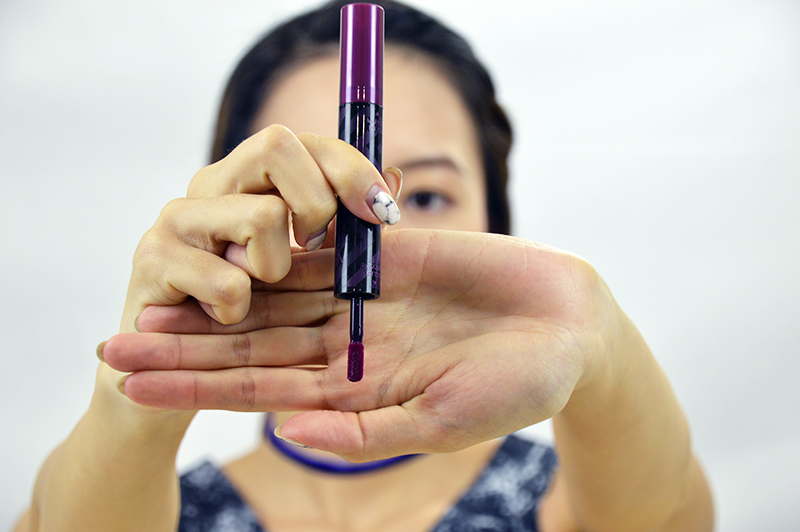 Try out this quick & easy K-Beauty look and don't forget to share and tag us at #pampermy on Instagram and Facebook once you try it out! We can't wait to see your K-beauty look!
You can find the full range of the three brands under the umbrella of Club Clio – Clio, Peripera, and Goodal at the Club Clio outlet located at LG1.28A, Lower Ground Floor, Sunway Pyramid or Watsons and Sasa outlets.
Read also: CLUB CLIO Opens First Southeast Asia Store in Malaysia