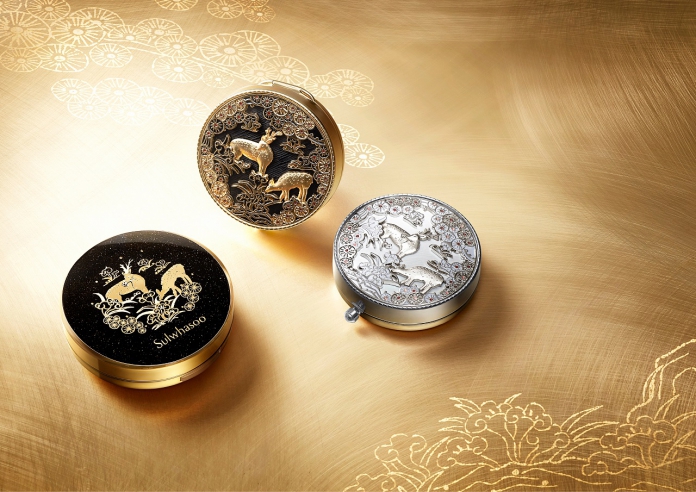 Inspired by the ultimate beauty of plum blossoms blooming in the snow, Sulwhasoo's 2018 Master Craftsman Art Collection celebrates its 16th Anniversary of ShineClassic Makeup Line with a collaboration with a metal inlay master artisan, Hong Jung Sil (designated as No.78 Intangible Cultural Heritage of Korea) who incorporated the delicate yet impressive beauty of metal inlaying on its limited edition collection of ShineClassic Powder Compact, ShineClassic Multi Powder Compact and ShineClassic Perfecting Cushion Intense.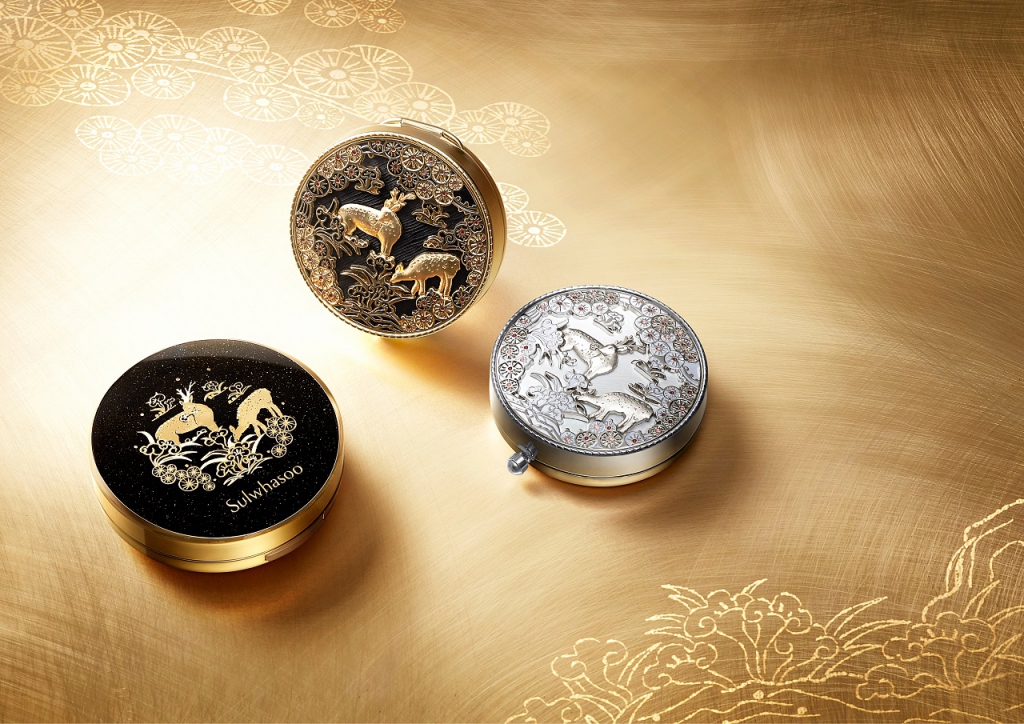 Since 2003, Sulwhasoo has continuously presented the ShineClassic Makeup Line in an exclusive way, drawing inspiration from traditional Korean patterns, materials and craft techniques. This exclusive line has globally promoted the outstanding beauty of Korean culture, harmonizing both traditions and contemporary together, bringing out the best of Korea.
These artisan compacts are beautiful, luxurious, and one of a kind.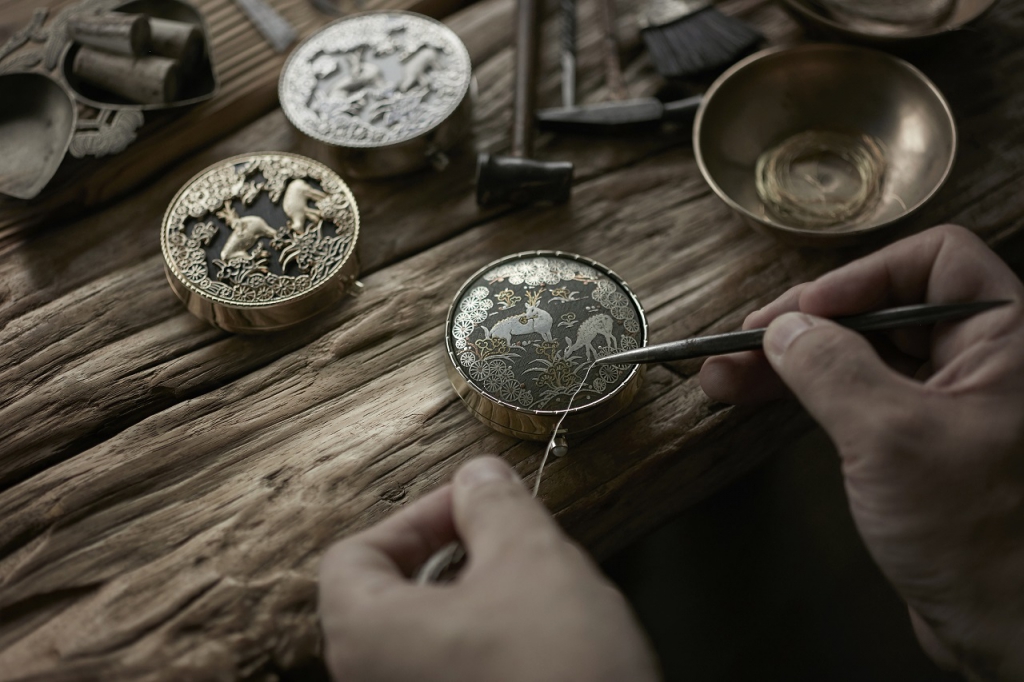 The beautiful packaging features deer, pine tree and the elixir plant, which are traditional symbols representing longevity, success and good luck. So which symbols do you resonate with?
2018 ShineClassic Powder Compact Limited Edition, RM580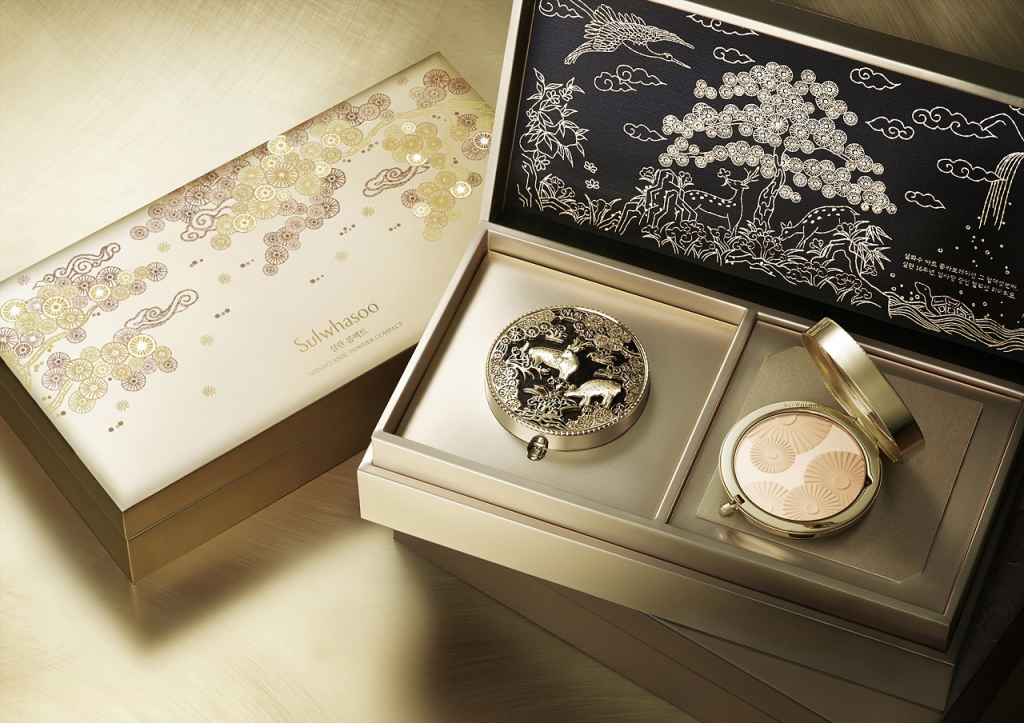 Formulated with highly refined, pure powder, ginseng flower – a precious medicinal herb, and plum blossom extract that gives a translucent, luminous finish. The new White Pearl Complex also brightens facial complexion by adding a pearly finish to your facial contours. The compact's packaging is inlayed with gold against a black background that gives a luxurious touch to the beholder. It comes with 2 refills and in 2 different shades, No. 1 Natural Beige and No. 2 True Beige.
2018 ShineClassic Multi Powder Compact Limited Edition, RM580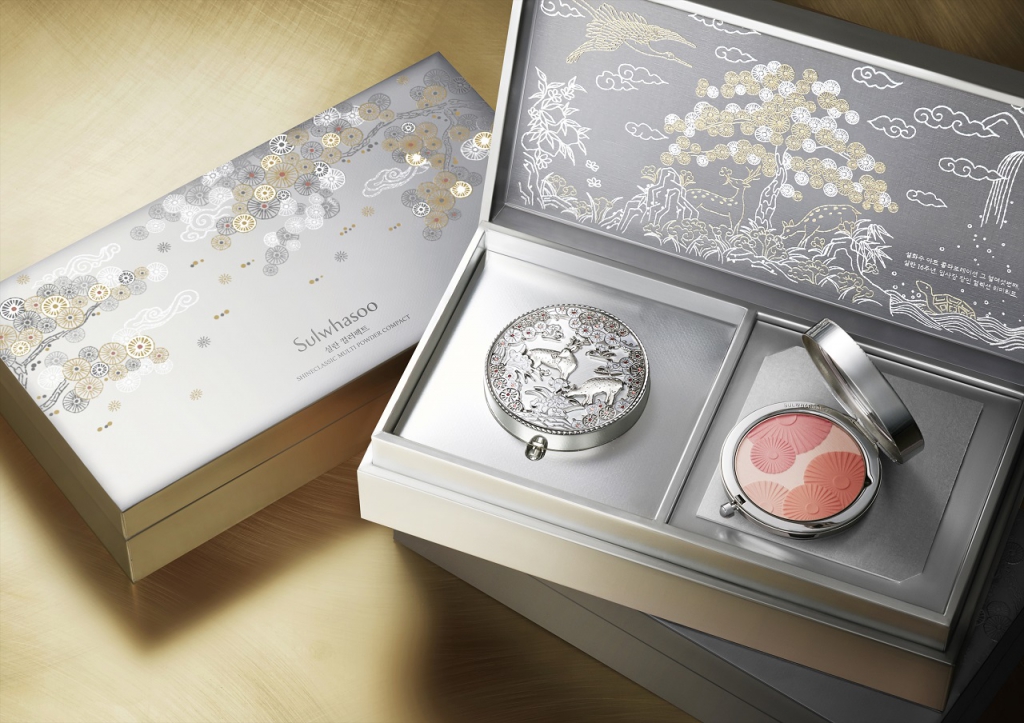 This premium multi-hued blush compact that captures the vibrant colors of a plum blossom with colours such as coral, pink, baby pink and a highlighter shade, to keep your skin radiant-looking, luminous and youthful. The sublime craftsmanship of the silver inlay exudes a refined and elegant look, delivering unrivaled quality and artistry. This set comes with an accompanying brush.
2018 Perfecting Cushion Intense Limited Edition, RM273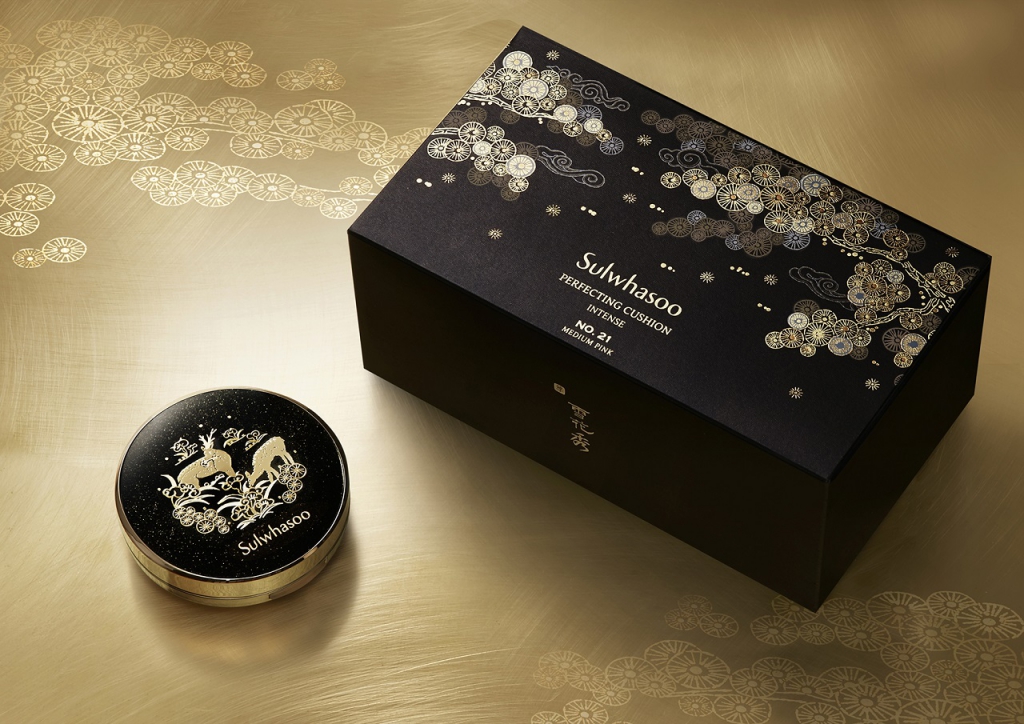 An exclusive art piece for the luxurious cushion that features one of the rarest and most precious ingredients, red pine extract that is also formulated in Sulwhasoo Timetreasure range. This limited-edition cushion brings luminosity and radiance, as well as restores skin's vitality, leaving you with a glowy, flawless look. It comes with 2 X 15g refills of cushion, depending if you're using shade 21 or 23.
Sulwhasoo ShineClassic Makeup Line is available at these Sulwhasoo Boutique:
Sunway Pyramid Boutique
Mid Valley Megamall Boutique
Sky Avenue Genting Boutique
Departmental Stores:
Parkson Elite Pavilion, Parkson One Utama, Parkson KLCC, Parkson Elite Gurney Plaza, Parkson The Spring, Parkson Ipoh
AEON Mid Valley Megamall, AEON Tebrau City Johor
Isetan The Gardens
Robinsons Four Season KL
Read also: #PamperMyHoliday2018: Celebrate the Festivity with Sulwhasoo's Holiday Beauty Sets