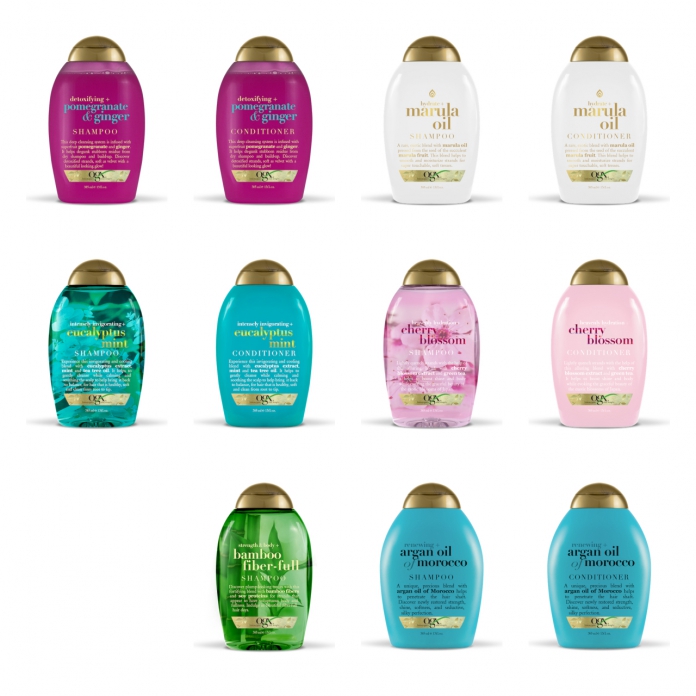 Established by fourth-generation hairdresser Todd Christopher in 2006, OGX is a mass-premium, salon-inspired haircare brand that aims to challenge unattainable standards of beauty. OGX believes that hair never has to be "fixed".
After dropping out of high school at 17 to learn the ropes at a cousin's salon, Christopher opened his first salon in Clearwater, Florida, in 1984 at the young age of 22. He then realised that there was a gap in the market where many high-quality hair products were only marketed to professional hairdressers, but not available to everyday consumers.
From his determination to challenge the status quo and make salon-quality hair products available to the masses, OGX was born after two decades of experimentation, innovation and pure trial-and-error. Since then, the uniquely-shaped, boldly-colored, and gold-capped OGX bottles have become iconic on the shelves of drugstores around the world.
OGX products are now available in Guardians and Watsons, both in-stores and e-commerce platforms, including its signature Renewing+ Argan Oil of Morocco collection. All OGX products available in Malaysia are pH-balanced and either sulfate-free or SLS-free. The retail price of the Argan Oil of Morocco Penetrating Oil is RM57.40, and all other OGX products are RM47.48.
Read also: L'OCCITANE's Free Your Hair Pop Up: Find Out Which Hair Care is Best for You