The one handy tool we can't survive a meal without–whether you're eating your morning cereal or sipping on warm soup, this Swiss Army Knife of a kitchen companion is now your trusted beauty buddy as well!
I know what you are probably thinking, 'Makeover with a spoon?'. It's true! Don't believe us? Here are seven fun and creative ways to spice up your beauty techniques.
Contouring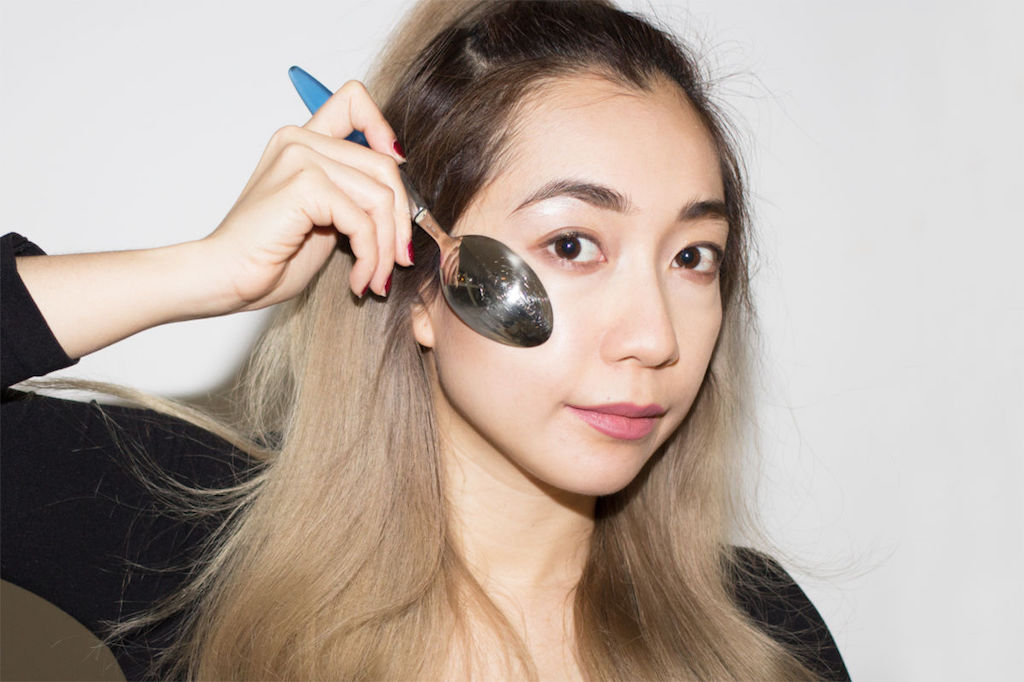 Simply cup the apple of your cheek with the spoon. The end of the spoon should be at the angle just past your ear.
Contour under the area of the spoon and voila!
Marble Manicure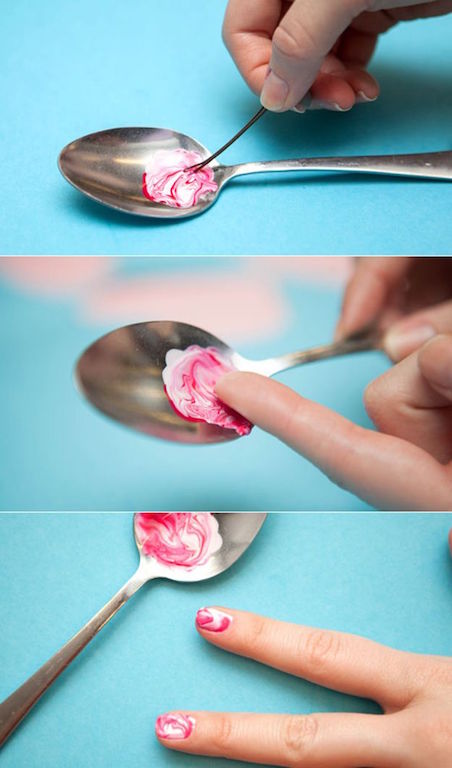 Apply lipbalm around your cuticles to keep the polish from your skin.
Pour two nail polish colours of your desire on the spoon.
Mix it a little with a toothpick or bobby pin. (Do not go overboard with the mixing, we don't want it blending together completely.)
Roll your nail on the mixture carefully.
Wipe the excess off with a cotton bud soaked with nail polish remover.
Keep Eyelids Mascara-free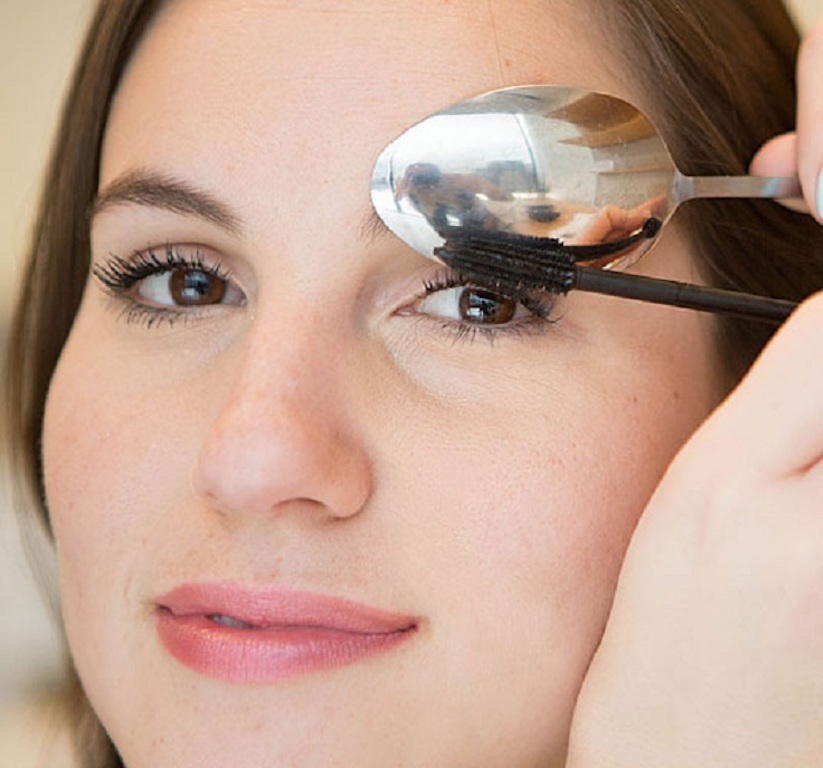 Place the spoon on your lid, face-down.
Apply the mascara over your eyelashes with the spoon in place. This should keep the mascara from getting onto your eyelid.
You can also use this trick for your lower lash line, but place the spoon bowl side-up instead.
Fix Shattered Compact/Eyeshadow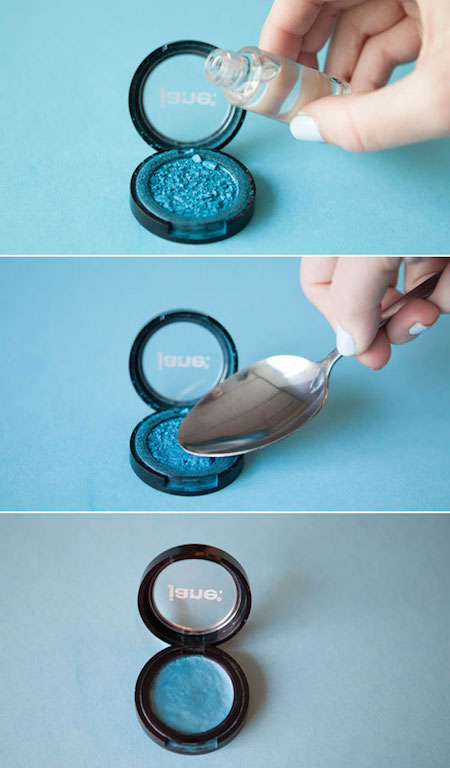 First, crush the shadow until it is completely shattered.
Add a few drops of rubbing alcohol.
Mix it into a paste.
Compact the paste into the container with the spoon.
Let it dry overnight.
Also Read: 7 Amazing Benefits and Uses Of Milk For Beauty Skin and Hair
Deflating Puffy Eyes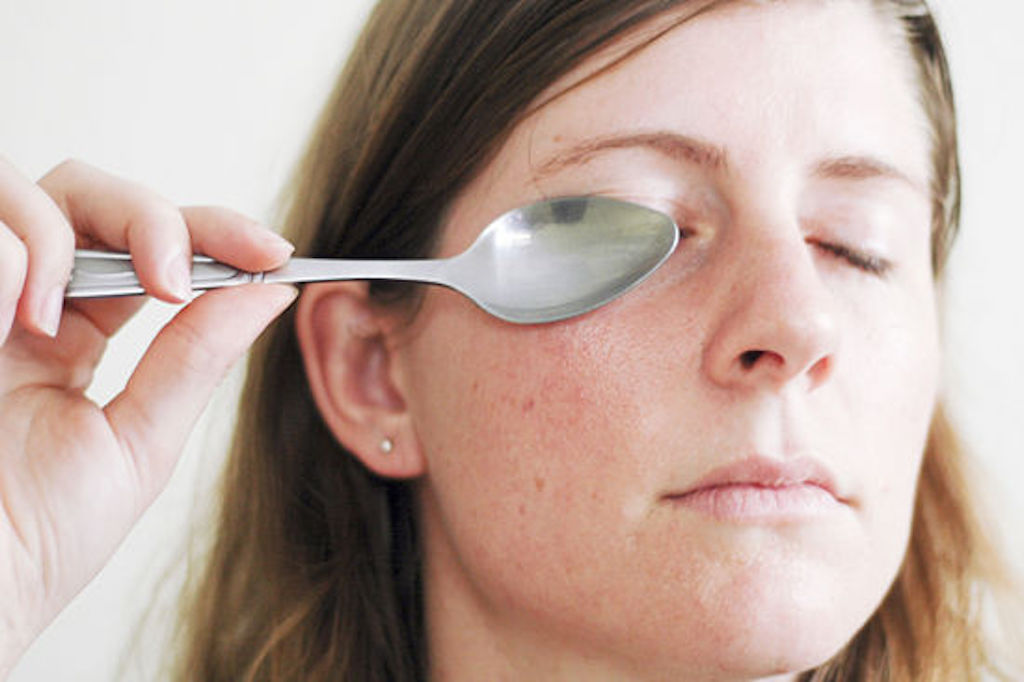 Chill the spoon in the freezer overnight so it gets nice and frosty.
Gently press the spoon under eye area for about 30 seconds to restrict the blood flow and reduce puffiness.
Repeat on the other eye.
Master the Cat-Eye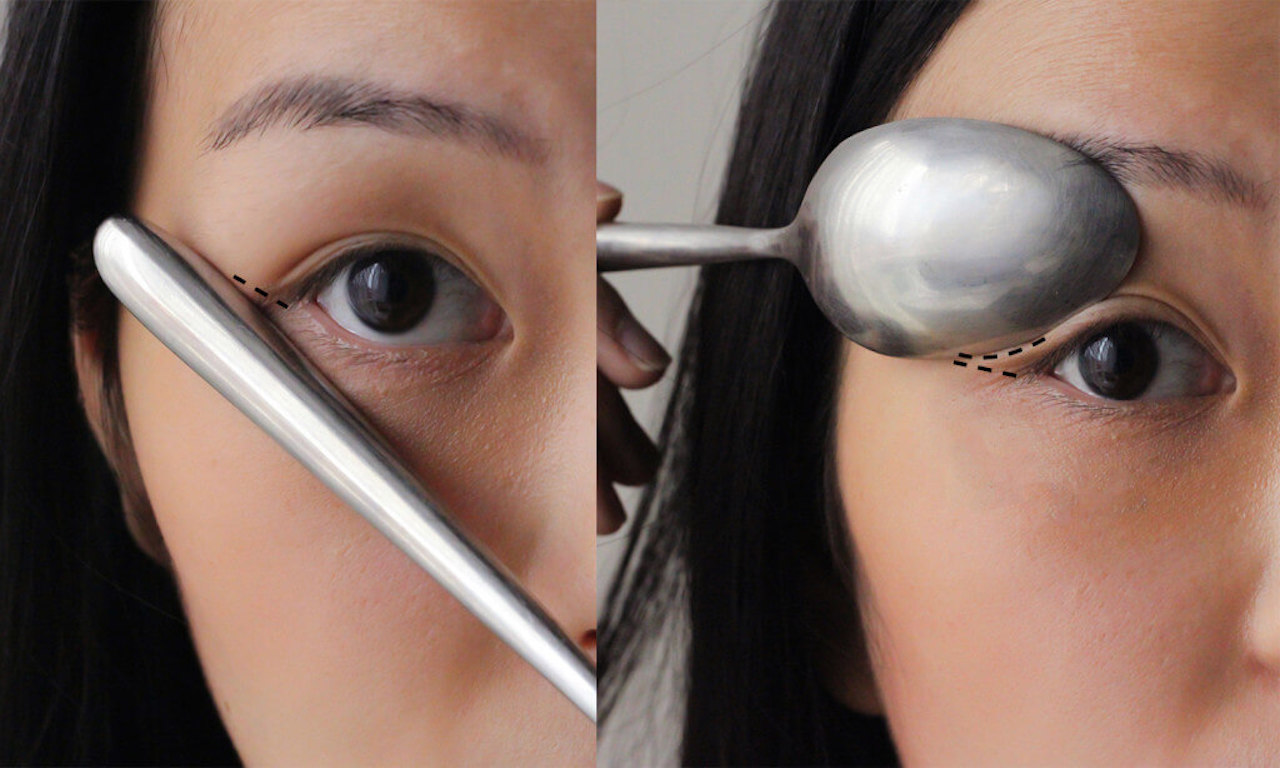 Position the spoon face-down to the angle of your choice of how dramatic you want wing to look. (The straighter the spoon is, the better)
Use the spoon as a stencil.
Reduce the Swelling of Pimple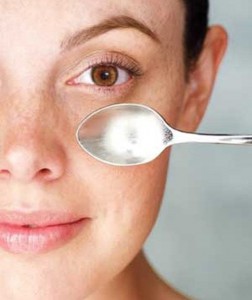 Firstly, it is advised to always have a spoon (or two!) ready in your freezer for such emergencies.
Apply a swipe of Tea Tree Oil to dry out the blemish.
Take a spoon from the freezer.
Gently press down on the pimple to reduce swelling and redness
Or if you do not have a chilled spoon ready and you're in a hurry, the solution is to warm it up.
Soak the spoon in hot water for a few minutes (but not too hot to the point that it burns)
Pressed it onto the pimple, gently
Maintain the pressure until the heat goes away.
There you have it! Try out these seven quick-and-easy beauty wonders that you can do in the comfort of your own home.
By Wilea C.
– Cover Image: TBDBLOG
Also Read: 3 Simple Home Made Beauty Hacks With Beer